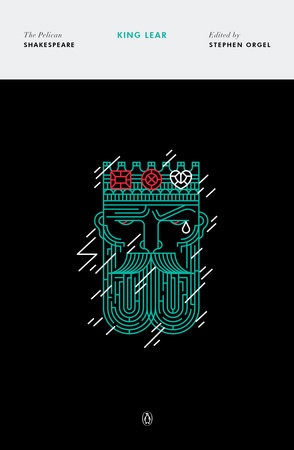 The Pelican Shakespeare Series has been bringing the Bard to students and theater lovers for decades, both in individual tomes and as a massive Complete Collection. Penguin Classics recently began reissuing Shakespeare plays with new, wildly distinctive covers by artist Manuja Waldia.
"We were wondering how to make the series different," Paul Buckley says. "Manuja has many styles, some quite painterly, with a vector, linear and digital side. Everyone does Shakespeare in the painterly style. We wanted to do them like sci-fi, a vector approach--simplify everything into basic shapes, a linear, digital mode of working, unabashedly computer driven. For William Shakespeare it seems so wrong, but it's absolutely so right."
"The cover style is almost a cross between ancient hieroglyphics and digital icons," adds Elda Rotor. "Students are reacting well and teachers love it because it's the first way for students to interpret what they'll be reading. Take, for example, the maze in the beard of King Lear and what that means about mental health and madness."
The scope of these Pelican re-issues is, as Brutus says of slain Caesar, ambitious. Waldia has been commissioned for all 49 new Pelican covers, several of which are already available, with the rest coming out over the next few years.