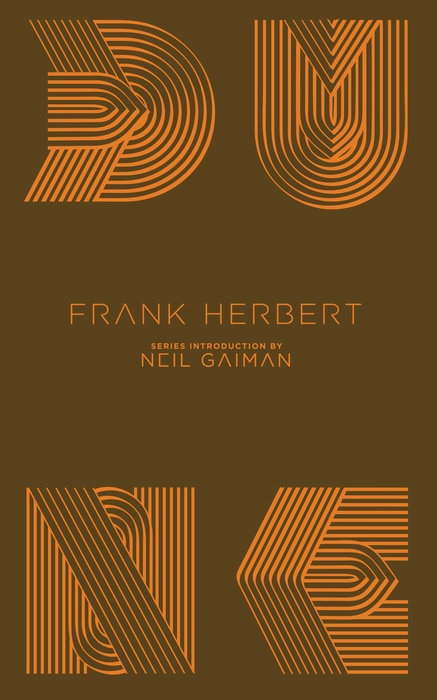 The Penguin Galaxy Series is a stellar collection of six science fiction and fantasy masterworks with new covers by artist Alex Trochut and a series introduction by Neil Gaiman. These novels are cornerstones of 20th-century sci-fi/fantasy, and are not just great genre works, but enduring pieces of literature, worthy of the Penguin Classics imprint. They are:
Stranger in a Strange Land by Robert A. Heinlein
Dune by Frank Herbert
2001: A Space Odyssey by Arthur C. Clarke
The Left Hand of Darkness by Ursula K. Le Guin
Neuromancer by William Gibson
The Once and Future King by T.H. White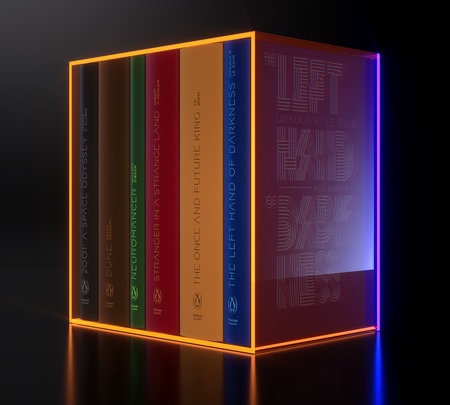 "Galaxy is super exciting because we're very keen on bringing into Penguin Classics communities that are already incredibly devoted and clearly know what their classics are," says publisher Elda Rotor. "All the books are individual gift hardcovers, but we're also doing a Lucite box set that looks like it could levitate!"
"[The Penguin Galaxy covers] almost lack a time and place," Paul Buckley comments. "For example, the Dune cover almost looks art deco, but also looks totally futuristic, almost hieroglyphic yet still readable, quirky and interesting. Quite different from a standard sci-fi book with a sci-fi illustration on it." Penguin Galaxy launches October 25, with the Lucite box set landing November 15.