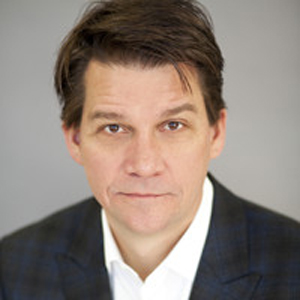 Phil Ollila
Nearly six months after Ingram Content Group bought Perseus Books Group's distribution operations, the merger of Ingram's distribution arm, Ingram Publisher Services, with Perseus's distribution brands--Publishers Group West, Consortium Book Sales & Distribution, Legato Publishers Group, Perseus Distribution, and Constellation digital services--is moving along well, according to Ingram chief content officer Phil Ollila. Some parts of the merger are completed or well underway. Others, like fully upgrading Perseus's Jackson, Tenn., warehouse, will take more time. "We're happy about our progress," Ollila says.

The ultimate goal is deeply important to the book world: Ingram wants to be, as Ollila puts it, "the company that brings the best of independent publishing to independent bookstores in ways that make the businesses of both groups better." For independent bookstores, that means streamlining and improving service so that booksellers will spend less time on back office, administrative matters and shipping problems and "have more time to talk about books and more time to run their businesses better."

Already the merger has meant substantial, concrete improvements for indie bookstores. As announced earlier this month, as of October 1, all Perseus books will be in stock in all four Ingram warehouses across the U.S. rather than only in the Perseus warehouse, meaning that those titles "will be available faster to independent bookstores, no matter where the stores are," Ollila comments, and offering "the fast level of service that every bookseller needs." He adds that the merger of Ingram's now-huge distribution operations with its extensive wholesaling operation makes the company "one of the most relevant business partners for independent bookstores."

By many measures, the integration is going well. For one, the new colleagues Ingram acquired along with the purchase have been enthusiastic and "have turned out to be one of the best things about the acquisition," Ollila says. "They're doing a great job of helping integrate the businesses." He notes that when Ingram acquired Perseus's distribution operations, "the intent was to acquire a healthy business and people in the business who knew what they were doing. This turned out to be true--the team is really wonderful." One reason they're happy to be with Ingram, Ollila says, is because they like "the vision we have for growing the company."

That vision includes major investments in people and systems. The company is beefing up its sales force in New York, and now has "one of the largest sales forces for independent booksellers of all the publishers," Ollila says. The company's investment in operations ranges from the million and a half dollars it's putting into the former Perseus Jackson, Tenn., warehouse to bring it aboard with Ingram's systems to "making iPage available to all," Ollila says. "We're bringing the best Ingram has to offer to a business that didn't have a high level of investment."

Ingram is also beginning to work closely with its new client publishers, who number about 600. At Ingram Publisher Services, strong categories were art, tech, how-to and advice, Ollila notes. Now Ingram's publishers have a remarkable and powerful range, "from Akashic in Brooklyn to Grove/Atlantic and everything in between," Ollila says. They include some of the most famous names in indie publishing, including Greystone Books, City Lights, AdventureKEEN and Skyhorse. Now literature, literary fiction, poetry, architecture, among many other categories, are "part of the Ingram bag." Those "big and not-so-big independent publishers all get equal treatment, all have a voice, and all work through the best independent sales force in the market," Ollila adds. Many of them are having outstanding years and have some "great books coming out this fall."

Ollila emphasizes that in book publishing, independent publishers are becoming ever more important, and that as always, independent publishers' titles are a great fit for independent bookstores--the kinds of books that distinguish them from their competition.

Those publishers are in an unusual situation: "The barriers of entry for creating a publishing program are lower and lower," Ollila observes. "The hard part is identifying what books to publish and figure out how to bring them to market. Our independent publishers are the best at this," and often they find gems that are "overlooked or passed on by major houses" or are written by authors "who don't want to be published by a big house. These publishers see trends before others observe them."

This is Ingram's distribution sweet spot: "We think the market is moving toward independent publishing," Ollila says. Already known for excellence in wholesaling, Ingram wants to be known as "the company that brings independent books to independent bookstores."