Independent bookstores serve not just as a place to buy a great book but also as a hub for the community, and nowhere is that more noticeable than in the children's area. The continued growth of both independent bookstores and the children's book market further cements that connection. Ingram's distribution brands represent a range of children's publishers who offer a vast amount of titles, including diverse books, global imports and nonfiction storytelling. Among those publishers: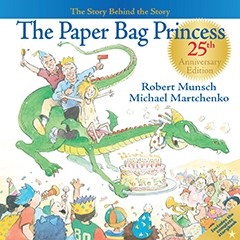 Annick Press (PGW)
Canadian publisher Annick Press has been publishing fiction and nonfiction for children and teens since 1975. Named for founders Rick Wilks and Anne Millyard, Annick has offices in Toronto and Vancouver and publishes more than 25 new titles each year. Perhaps best known for classic picture books such as Robert Munsch's The Paperbag Princess, which has sold close to 12 million copies and been translated into 15 languages, and Red Is Best by Kathy Stinson and Robin Baird Lewis, Annick has recently gained notice for publishing award-winning middle-grade nonfiction and YA books that are committed to diversity and deal with drugs, bullying, sexuality, mass media and depression.
"The independent bookselling community are key players for us," said co-founder Rick Wilks. "With a publishing program that emphasizes storytelling on contemporary themes, it's critical that knowledgeable booksellers connect our titles with their customers. And they do! We often hear that independents will fill out their orders by turning to the Annick backlist and restocking."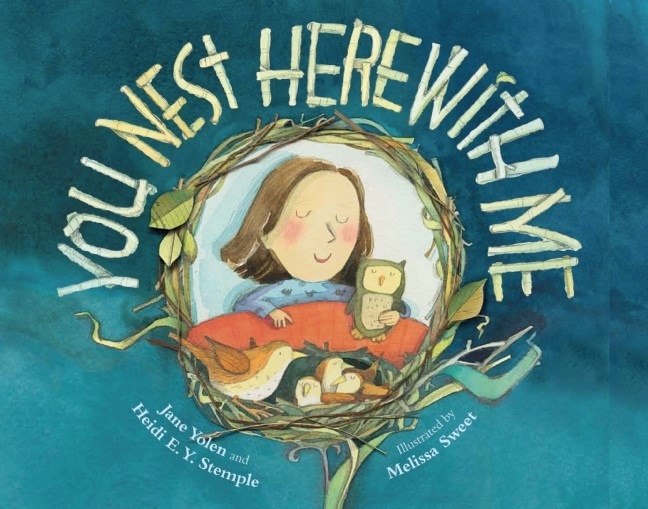 Boyds Mills Press (Perseus Distribution)
Created in 1990, Boyds Mills Press is the trade book division of the family media brand Highlights for Children, which publishes children's magazines, puzzle books and other products. Boyds Mills Press publishes a range of fiction and nonfiction books for young readers and has two imprints: Calkins Creek, which publishes nonfiction and historical fiction about U.S. history, and WordSong, which publishes poetry. Boyds Mills Press's 2015 title You Nest Here with Me by Jane Yolen, Heidi Stemple and Melissa Sweet was a success that benefited greatly from independent bookstores, and this year's The Knowing Book by Rebecca Kai Dotlich and Matthew Cordell received a similarly strong push from indies.
"Independent bookstores are a critical channel for us," said Kerry McManus, manager of book marketing for Boyds Mills Press. "You Nest Here with Me was one title independent booksellers really got behind. Jane, Heidi and Melissa [the authors and illustrator] all have personal relationships with independent bookstores and their booksellers in their local communities. The bookstores supported them by scheduling events to promote You Nest Here with Me and our promotional materials for the book were used--and loved--by the independents as well."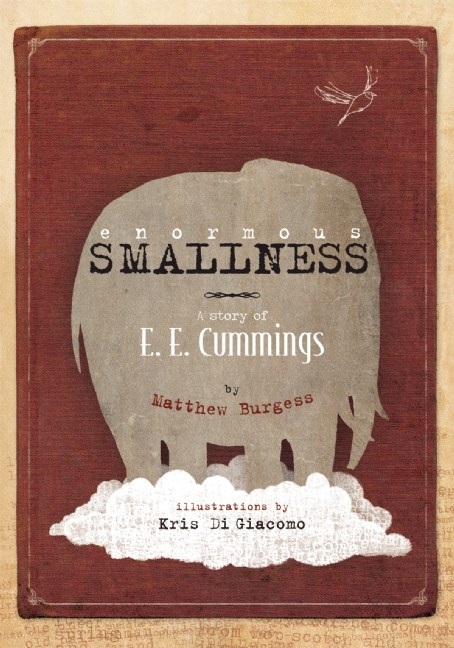 Enchanted Lion (Consortium)
Founded in 2003, Enchanted Lion Books, Brooklyn, N.Y., is an independent, family-owned children's publishing company that began with a focus on publishing illustrated nonfiction for children, but later shifted to translating international children's books into English. The press's first such title, Anne Herbauts's Prince Silencio, arrived in stores in 2006. Some of Enchanted Lion's recent successes include Enormous Smallness: A Story of E.E. Cummings by Matthew Burgess and Kris Di Giacomo, Bear Despair by Gaëtan Dorémus and Fox's Garden by Princesse Camcam. In 2015, Enchanted Lion was awarded the BOP-Bologna Prize for Best Children's Publisher of the Year for North America.
"Independent bookstores are key to independent publishing," said publisher Claudia Bedrick. "Both indie publishers and indie bookstores are founded on passion, taste, specificity and individual vision, which means that both flourish in a climate of dialogue. Many of the books published by independent presses aren't going to reach their full potential or come to life in the fullest sense possible if they are just left to sit on the shelves of chains and big box stores. But at independent stores, these very same books will be bought for precisely the conversation that can be had around them and for the hand-selling opportunities they afford."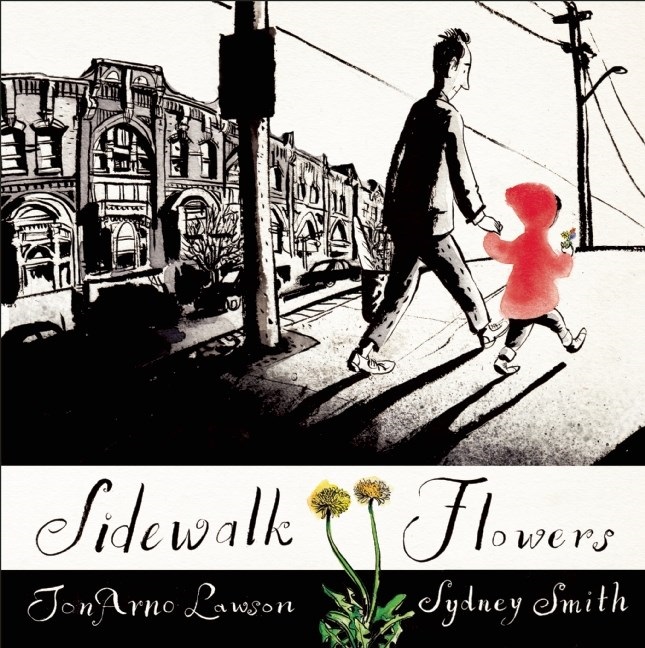 Groundwood Books (PGW)
Groundwood Books, Toronto, is a Canadian children's publisher that's part of House of Anansi Press and has been operating for more than 35 years. The press is committed to diversity and what some consider difficult or controversial topics. This February, Groundwood Books launched a Windows and Mirrors catalogue that focuses exclusively on diverse books, and at this year's Bologna Children's Book Fair, Groundwood Books was awarded the BOP-Bologna Prize for Best Children's Publisher of the Year for North America. A recent Groundwood title, Sidewalk Flowers by JonArno Lawson and Sydney Smith, a wordless picture book, was named to many best of the year lists in 2015.
"Over the past few years, Groundwood has received the most amazing support from indie booksellers who are looking for books that matter," said Barbara Howson, v-p sales and licensing. "Unless a bookseller supports our books by ordering and selling them, then they will remain books in a warehouse without an audience, and that is why we are most grateful for indie support."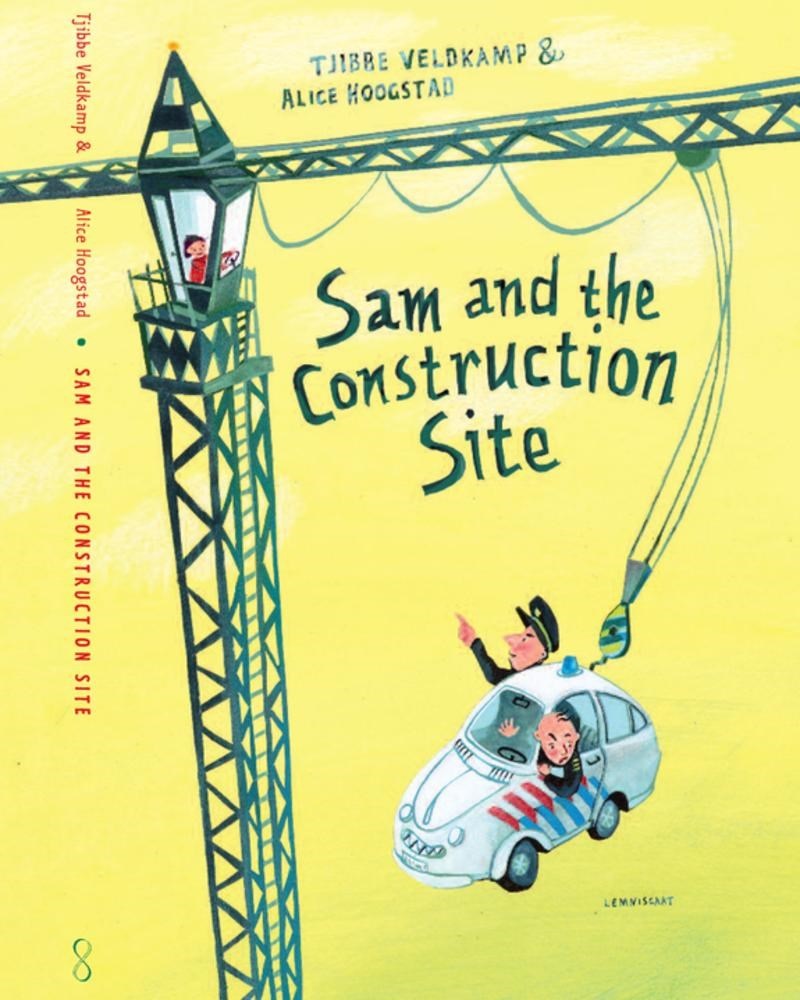 Lemniscaat (IPS)
Founded in the Netherlands in 1963, Lemniscaat is one of the oldest and best known children's publishers in Holland and publishes fiction and picture books that reflect an international, multi-cultural sensibility. Among Lemniscaat's major titles are Sam and the Construction Site by Tjibbe Veldkamp and Alice Hoogstad, Playground by Miles van Hout and the upcoming The Big L Hotel by Sjoerd Kuyper and Nancy Forest-Flier, winner of the Silver Pencil, the Dutch equivalent of the Newbery Medal.
Indie bookstores were important in helping this Dutch publisher find fans in the highly competitive American picture book world, said Ellen Myrick of Myrick Marketing & Media, who handles much of Lemniscaat's U.S. marketing efforts. "Independent booksellers like Kids Ink [in Indianapolis, Ind.], BookPeople [in Austin, Tex.], Parnassus Books [in Nashville, Tenn.] and more took a chance on picture books that were sometimes taller, were perhaps a bit less busy, and featured an overall artistic sensibility that could be considered Dutch with their respect for space and light. Independent bookstores make Lemniscaat's books discoverable and help ensure that these books of beauty and humor continue to find their way across the water."
Owlkids Books (PGW)
For more than 35 years, Owlkids Books, the book publishing division of Bayard Canada, has published children's nonfiction, picture books and kids magazines, aiming to nurture children's imaginations and a child's natural love of learning into a lifetime of reading. Owlkids' offerings include nonfiction about science, social studies and the arts, and in 2008, Owlkids acquired the children's book publisher Maple Tree Press, adding more than 100 titles to its library. Some of Owlkids Books' big recent titles are Mom, Dad, Our Books and Me by Danielle Marcotte and Josée Bisaillon, an ode to reading, and Skunk on a String, a debut title by Thao Lam.
According to Judy Brunsek, director of sales and marketing at Owlkids, independent bookstores are vital to the company. "We attended the ABA's Children's Institute last year and this year," she said. "It's a great opportunity to develop those one-on-one connections that still drive this business."