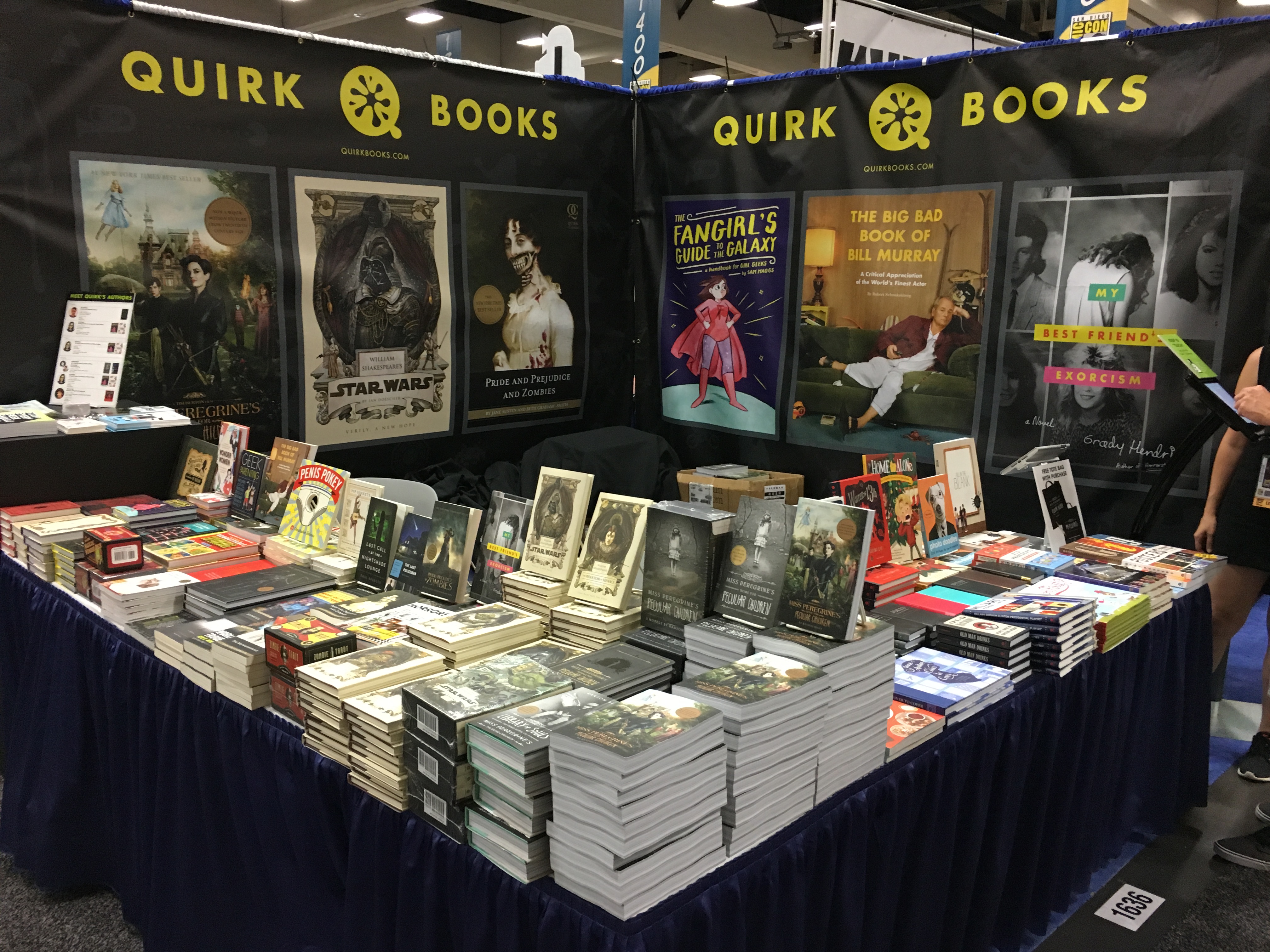 Quirk at Comic Con International in San Diego
A major turning point for Quirk Books was the 2009 publication of its "first pop hit," Pride and Prejudice and Zombies, president Brett Cohen says. Another major turning point also occurred in 2009: that's when Quirk Books went to its first Comic Con. It was the granddaddy of all Comic Cons, the one in San Diego, and it "definitely helped us hone in on a market segment"--the kinds of pop culture books that appeal to ardent fans. Cohen remembers it as "an eye opener."
Most attendees weren't familiar with the house and asked if it was a store or a publisher. But many of them were familiar with individual titles, Cohen recalls. "They were standing in our booth, pointing at titles, saying, 'I have this book. I have that book. I have this book.' " Instantly the company realized that it had a strong fan base among Comic Con's deeply passionate fans.
Those Comic Con fans are not just consumers, but include many people who are important in the business. "We meet a lot of people from comic book shops, from lots of indie bookstores, teachers and librarians," Nicole De Jackmo, director of publicity and marketing, says. "The booksellers tell us what does well in their stores and the things they love. A lot of them handsell our titles."
Publisher Jason Rekulak echoes this sentiment, saying that the essence of Comic Con is "being in a 10x10 booth for five days interacting one on one with attendees. It's a business setting, but everyone's geeking out, and they say what they love and what they hate. You know it's real."
Cohen says "the best part is when fans are in the booth selling our titles to their friends--or even to other people who've walked up who they don't know."
This fan base helped the company focus as it grew into new areas. After publishing Pride and Prejudice and Zombies and attending Comic Con, he continues, "we saw we could do fiction in a way that's fun and different, including great design and cool packaging."
This helped the company avoid the problem of some publishers that have "undefined brands." Cohen explains: "For us, it started the branding experience and answered the question, 'What does the logo on the spine mean?' "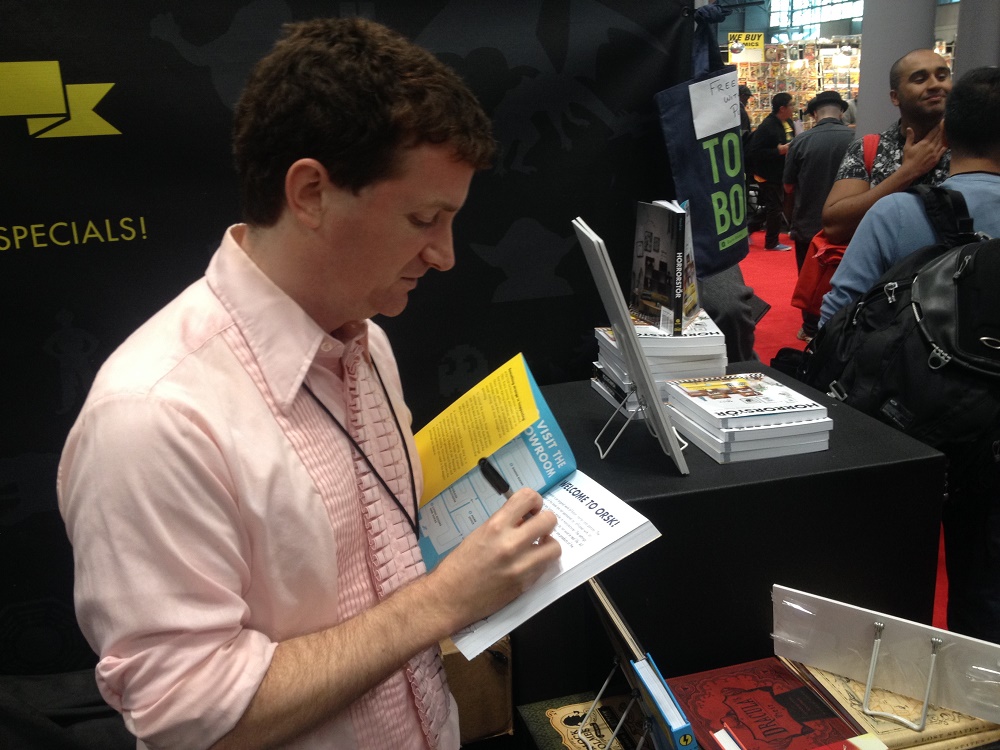 Grady Hendrix signing copies of his book Horrorstör at New York Comic Con
Nowadays you can find the company at three other major comic cons besides the one in San Diego: New York Comic Con, Emerald City Comicon in Seattle and C2E2 in Chicago, roughly one show per quarter.
The company keeps connected with this audience year-round via social media and its popular blog, which Cohen says has "great content that appeals to bookish pop culture fans." De Jackmo called many Quirk readers "early adopters" who enjoy meeting authors and finding out about new books. "They want to discover great new talents and great new reads and share them with friends and the Internet. They want early access."
Quirk Books believes so much in the power of early adopters that it plans an unusual series of events next spring that aim to help independent bookstores bring the comic con experience to fans who don't live near the cities that host the major comic con shows. Quirk will select key titles, preview upcoming books, supply "cool comic con giveaways and swag," as De Jackmo puts it, and bring authors to certain locations. The events aim to draw the many "young readers who are into comics, graphic novels and all things geeky" and highlight the many "strong, female character-driven titles" that will come out next year, including Geekerella by Ashley Poston and The Spectacular Sisterhood of Superwomen: Awesome Female Characters from Comic Book History by Hope Nicholson (more on these two titles below) as well as this year's Wonder Women: 25 Innovators, Inventors, and Trailblazers Who Changed History by Sam Maggs.