Geekerella
The star of the novel Geekerella is Elle Wittimer, a Starfield superfan. She grew up watching the classic sci-fi show with her late father, and is determined to win the cosplay contest being held for the new Starfield movie. The savings from her job at the Magic Pumpkin food truck, and her father's old costume, gives Elle a chance to win the contest and its prize: a trip to the ExcelsiCon Cosplay Ball, where she'll meet the actor playing Federation Prince Carmindor in the Starfield reboot. That actor, teenager Darien Freeman, used to love fan conventions before landing this role. Now it will take a special kind of fan, Elle perhaps, to break his jaded shell--if her wicked stepsisters don't get in the way.
It's "one of our strong female-character titles that we have in spring and fall," said Nicole De Jackmo, director of publicity and marketing. Geekerella ($18.99, 9781594749476) makes its debut on March 7, 2017.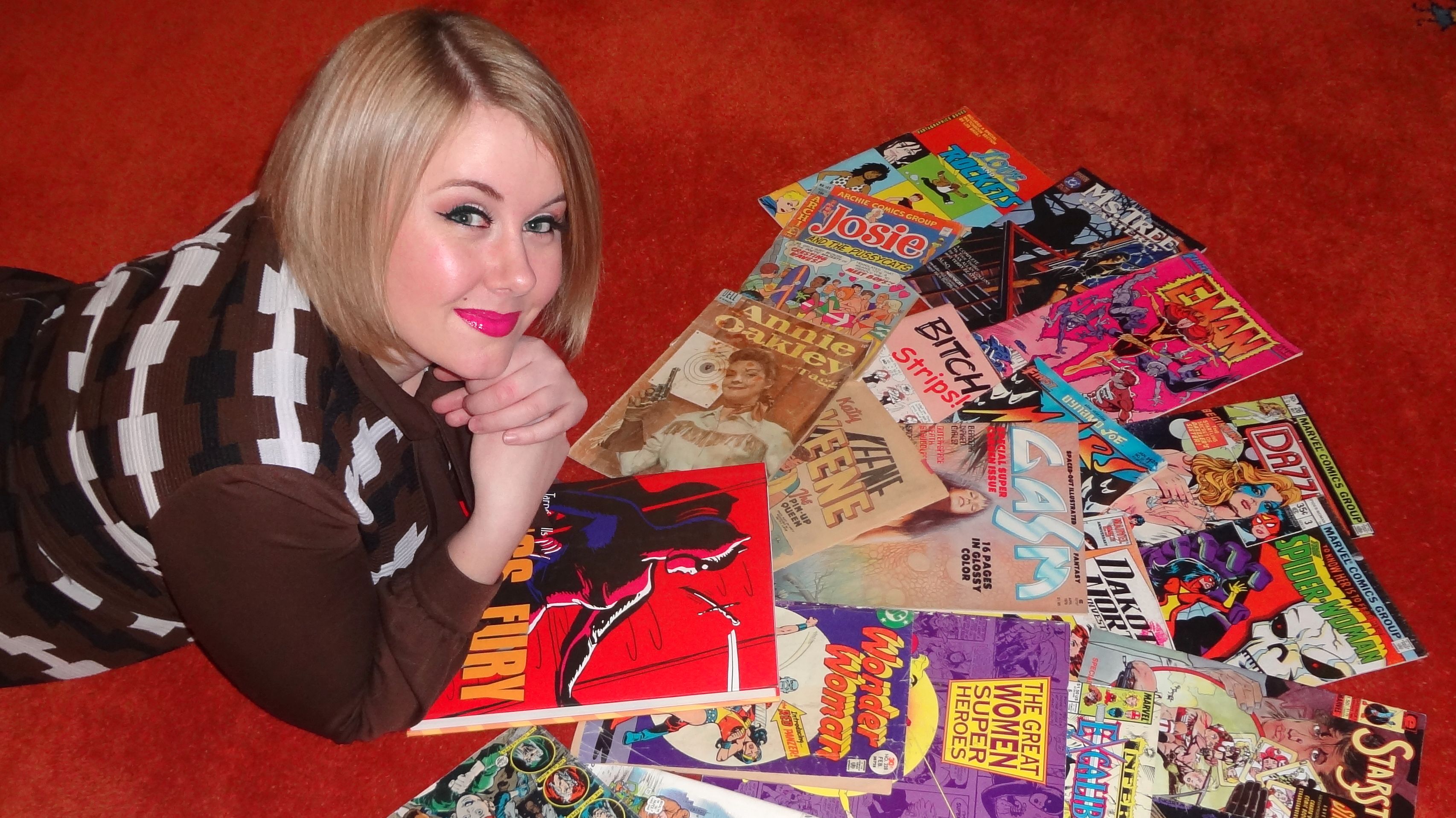 Hope Nicholson
The Spectacular Sisterhood of Superwomen
Everyone already knows about Batgirl and Wonder Woman, but what about all the other female heroes who have graced the paneled pages of comics throughout history? There's the Jaguar, a Brazilian exchange student struggling with American culture and her animal powers, and Tomboy, the girl-next-door who dons a mask to beat up bad guys at night, not to mention 13-year-old Street Angel, a skateboarder who fights ninjas and demons.
In this socially conscious survey of comics history, Bedside Press owner and founder Hope Nicholson shows that female heroes have been around since the dawn of comics, though they've often received less recognition than their male counterparts. The Spectacular Sisterhood of Superwomen: Awesome Female Characters from Comic Book History ($24.95, 9781594749483) soars onto shelves May 2, 2017.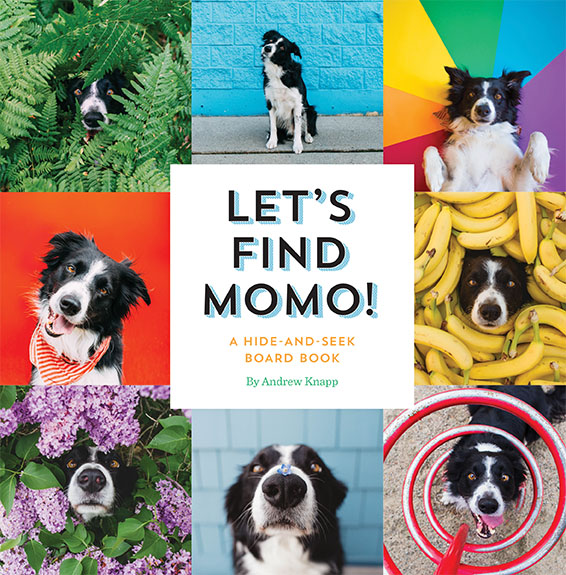 Let's Find Momo!

Momo the border collie is an Instagram sensation. His BFF, photographer and designer Andrew Knapp, takes Momo places--fields, country roads, yards--and lets Momo hide. Quirk turned Momo's adventures into the New York Times bestsellers Find Momo: A Photography Book in 2014 and Find Momo Coast to Coast: A Photography Book in 2015. The Find Momo series brought this collie's Where's Waldo-style hide-and-seek action to all ages. Now Momo is in hiding again, this time in a book just for kids. Let's Find Momo!: A Hide-and-Seek Board Book ($9.99, 9781594749582) challenges children to search for Momo and other objects amid whimsical scenes like carnival rides, a bookstore and an airplane hangar. Readers can spot Let's Find Momo! on shelves March 14, 2017.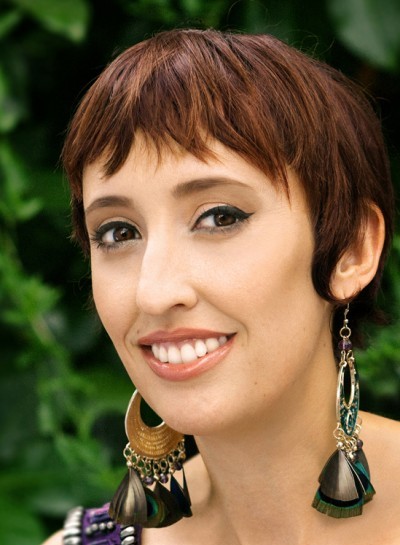 Tania del Rio
Warren the 13th and the Whispering Woods

Twelve-year-old Warren the 13th is the heir to his family's grand, if recently dilapidated hotel. He works as valet, groundskeeper and all-around errand boy in this dark, secretive mansion. In Warren the 13th and the All-Seeing Eye by Tania del Rio, illustrated by Will Staehle (2015), the boy bellhop solved the puzzle of the All-Seeing Eye, a treasure hidden in the hotel. Now, in his second middle-grade adventure, Warren the 13th and the Whispering Woods, Warren has discovered his family's hotel is mobile. The building walks around the countryside with its guests along for the journey, all good fun, until the hotel enters the shadowy Malwoods. When Warren gets separated from his home, he must traverse a realm of witches, monsters and maddening riddles to find the hotel.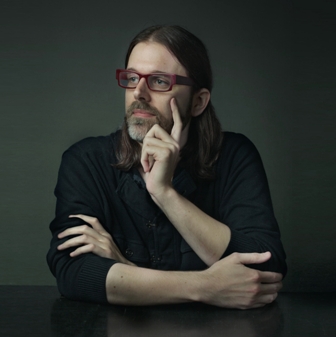 Will Staehle
Tania del Rio is a comic book writer and artist whose work has appeared in Dark Horse, Marvel and Archie Comics and is best known for writing and drawing the 42-issue Sabrina the Teenage Witch series. Will Staehle is an award-winning artist who has designed and illustrated dozens of book jackets, among other projects.
The team of del Rio and Staehle is typical of the kind of creators Quirk has found at Comic Cons and elsewhere. "The first time I met Will and Tania, they were exhibiting their work at San Diego Comic Con," explains Rekulak. "And it was literally love at first sight. Their stuff was a perfect match for Quirk, for our sensibility. They've since created some of my all-time favorite Quirk titles."
Warren the 13th and the Whispering Woods checks in to bookstores on March 21, 2017.