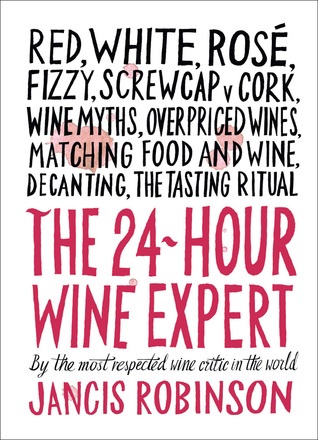 The 24-Hour Wine Expert by Jancis Robinson ($12.95, 9781419722660, Sept. 6).
Can wine lovers become amateur sommeliers in just a day? Jancis Robinson, called "the most respected wine critic and journalist in the world" by Decanter magazine, sets out to do just that in The 24-Hour Wine Expert, a slim but comprehensive guidebook to all things grape.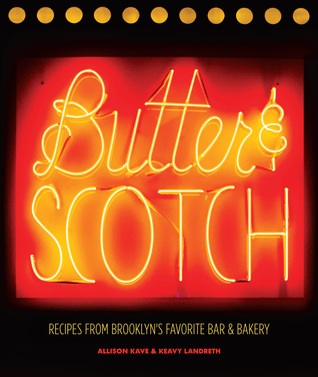 Butter & Scotch: Recipes from Brooklyn's Favorite Bar and Bakery by Allison Kave and Keavy Landreth ($29.95, 9781419722288, Sept. 13).
Butter & Scotch, Brooklyn's first dessert and cocktail bar, opened its storefront in Crown Heights in 2014. Now the duo's delights are available for the home baker and bartender in a cookbook with more than 75 dessert and drink recipes.



Colonial Spirits: A Toast to Our Drunken History by Steven Grasse, illustrated by Reverend Michael Alan ($24.95, 9781419722301, Sept. 13).
Colonial Spirits gives 50 colonial era-inspired cocktail recipes alongside histories of American imbibing and drink-related quotes. From Philadelphia Fish House Punch to Snakebites, there's something historically delicious for all occasions and tastes. Reverend Michael Alan's illustrations spike Colonial Spirits with some old-school humor.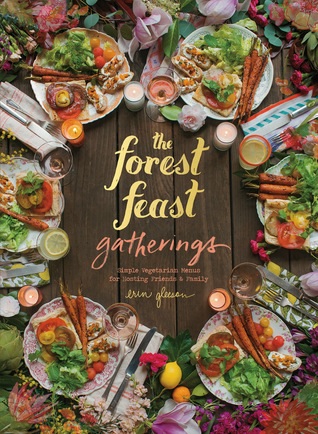 The Forest Feast Gatherings: Simple Vegetarian Menus for Hosting Friends & Family by Erin Gleeson ($35, 9781419722455, Sept. 27).
From the author of the New York Times bestseller The Forest Feast comes elegant vegetarian options for any social occasion. Gleeson gives more than 100 recipes for various gatherings--like summer dinner parties, brunches and holiday parties--plus décor and cocktail recommendations. She also provides photography and watercolor illustrations to accompany her healthy recipes.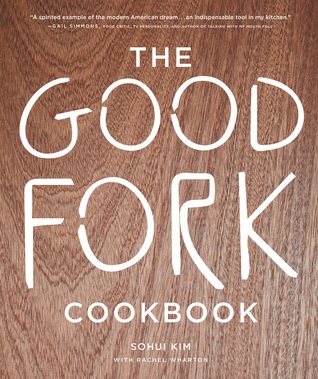 The Good Fork Cookbook by Sohui Kim, photographs by Burcu Avsar and Zach Desart ($29.95, 9781419722332, Nov. 1).
The Good Fork has been a cornerstone of the Brooklyn culinary scene for 10 years. Chef and co-owner Sohui Kim lets home chefs create delights like Pork Dumplings, Korean-style Steak and Eggs with Kimchee Fried Rice, and Buttermilk Fried Chicken and Waffles at home with little fuss but all the flavor.

Everything I Want to Eat: Sqirl and the New California Cooking by Jessica Koslow ($40, 9781419722318, Oct. 4)
The chef/owner of Sqirl, which, since opening just five years ago, has become one of Los Angeles's hottest restaurants, shares more than 100 recipes.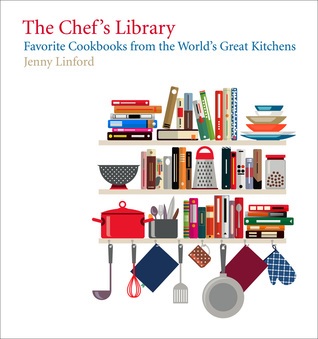 Chef's Library: Favorite Cookbooks from the World's Great Kitchens by Jenny Linford ($40, 9781419720802, Oct. 11).
In Chef's Library, cookbook author and food writer Jenny Linford looks at cookbooks, new and classic alike, used by more than 70 chefs around the world. The culinary talents interviewed for Linford's book include Daniel Humm, Jamie Oliver, Sean Brock, Michael Anthony, Tom Kerridge, Suzanne Goin and Tom Colicchio.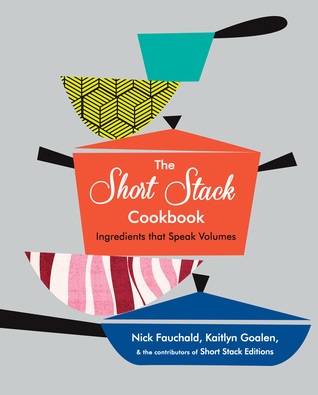 The Short Stack Cookbook: Ingredients That Speak Volumes by Nick Fauchald and Kaitlyn Goalen ($40, 9781419722417, Oct. 18).
Short Stack Editions is a regular series of booklet cookbooks focusing on one ingredient, like apples, or, in its latest issue, tahini. This is the first cookbook from Short Stack Editions, and includes new recipes not found in any of its booklets.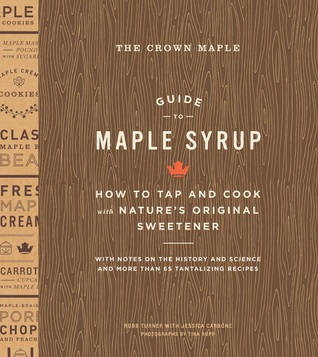 The Crown Maple Guide to Maple Syrup: How to Tap and Cook with Nature's Original Sweetener by Robb Turner with Jessica Carbone, photographs by Tina Rupp ($29.95, 9781419722486, Oct. 18).
Tapping into a world of naturally sweet delights can be as easy as one, two, tree. Robb Turner, owner of Madava Farms in the Hudson River Valley, home of Crown Maple Syrup, shows the science, art and many uses of maple syrup.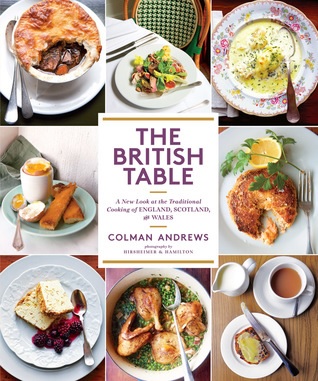 The British Table: A New Look at the Traditional Cooking of England, Scotland, and Wales by Colman Andrews, photographs by Christopher Hirsheimer and Melissa Hamilton ($50, 9781419722233, Nov. 8).
Colman Andrews, who has won the James Beard Award eight times, serves up modern and historical recipes like fish pie, braised brisket with pickled walnuts, and a kingly sum of sweet treats. American chefs are sure to set a place for The British Table.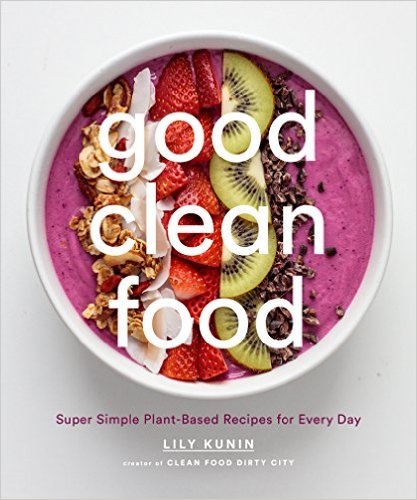 Good Clean Food: Super Simple Plant-Based Recipes for Every Day by Lily Kunin ($24.95, 9781419723902, March 7, 2017).
Instagram star and holistic health coach Lily Kunin organizes her 85 simple yet colorful recipes by how they make an eater feel: awakened, nourished, cleansed, restored, sustained or comforted. These bowls, smoothies and sweets include Walnut Taco Salad + Avocado, Falafel Bowl with Mediterranean Millet and Green Tahini, Pesto Zucchini Noodles and Salted Caramel Bonbons.

Simple Fare: Spring and Summer by Karen Mordechai ($35, 9781419724145, March 14, 2017).
Simple Fare: Spring and Summer is the first of two cookbooks from Karen Mordechai, the force behind Sunday Suppers, a Brooklyn community cooking space that hosts events, has a blog, and has already released its own cookbook. Most recipes have alternative options, allowing cooks to create their meals with what's available in local markets.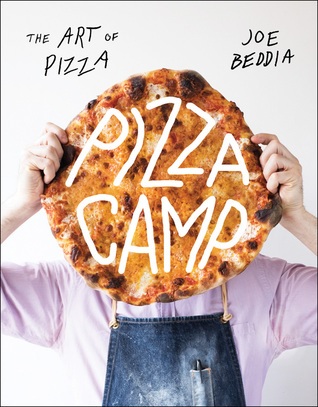 Pizza Camp: Recipes from Pizzeria Beddia by Joe Beddia ($29.95, 9781419724091, April 18, 2017).
Pizzeria Beddia in Philadelphia was named the best pizza place in America by bon appétit magazine. Now pizza chef and store co-owner Joe Beddia is bringing his pie perfection to home cooks in Pizza Camp, the ultimate guide to making crisp, chewy, cheesy and all-around delicious pizza.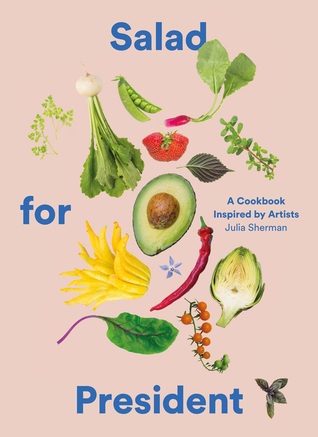 Salad for President: A Cookbook Inspired by Artists by Julia Sherman ($35, 9781419724114, May 16, 2017).
Salad is a dish of limitless possibilities according to Julia Sherman, creator of the popular Salad for President blog. Now Sherman's many fresh, dressed and tossed recipes are available in cookbook form, with artistic arrangements designed to showcase the versatility of the salad in all meals and for any occasion.

F*ck, That's Delicious by Action Bronson (Fall 2017).
Rapper, chef and TV star Action Bronson will bring a mix of memoir, recipes, photographs and graphic art to the page with F*ck, That's Delicious. Bronson is best known for his edgy foodie travel show of the same name on VICELAND, VICE's new TV channel. Bronson was a chef in New York City before he turned to rapping. His musical and culinary work have attracted legions of fans.

Cook Beautiful by Athena Calderone (Fall 2017).
Athena Calderone is the founder of eye-swoon.com, a food, entertainment, design, fashion and lifestyle site. EyeSwoon brings Calderone's sharp aesthetic sense to dishes, interior decoration and more with photographs that are absolutely eye-catching. In her forthcoming cookbook with Abrams, Calderone's great eye turns exclusively to cuisine, and is sure to feature outstanding food photography.