It's always the goal for literacy-focused adults--parents/guardians, teachers, booksellers, librarians and publishers--to help children of any age "find a special book that transforms them from emerging reader to voracious reader," says Valerie Garfield. "With nonfiction, you enable a curious child to independently learn about the subjects that interest him or her the most." For precisely this reason, the Ready-to-Read program offers many nonfiction series, including Wonders of America, ZooBorns... and these.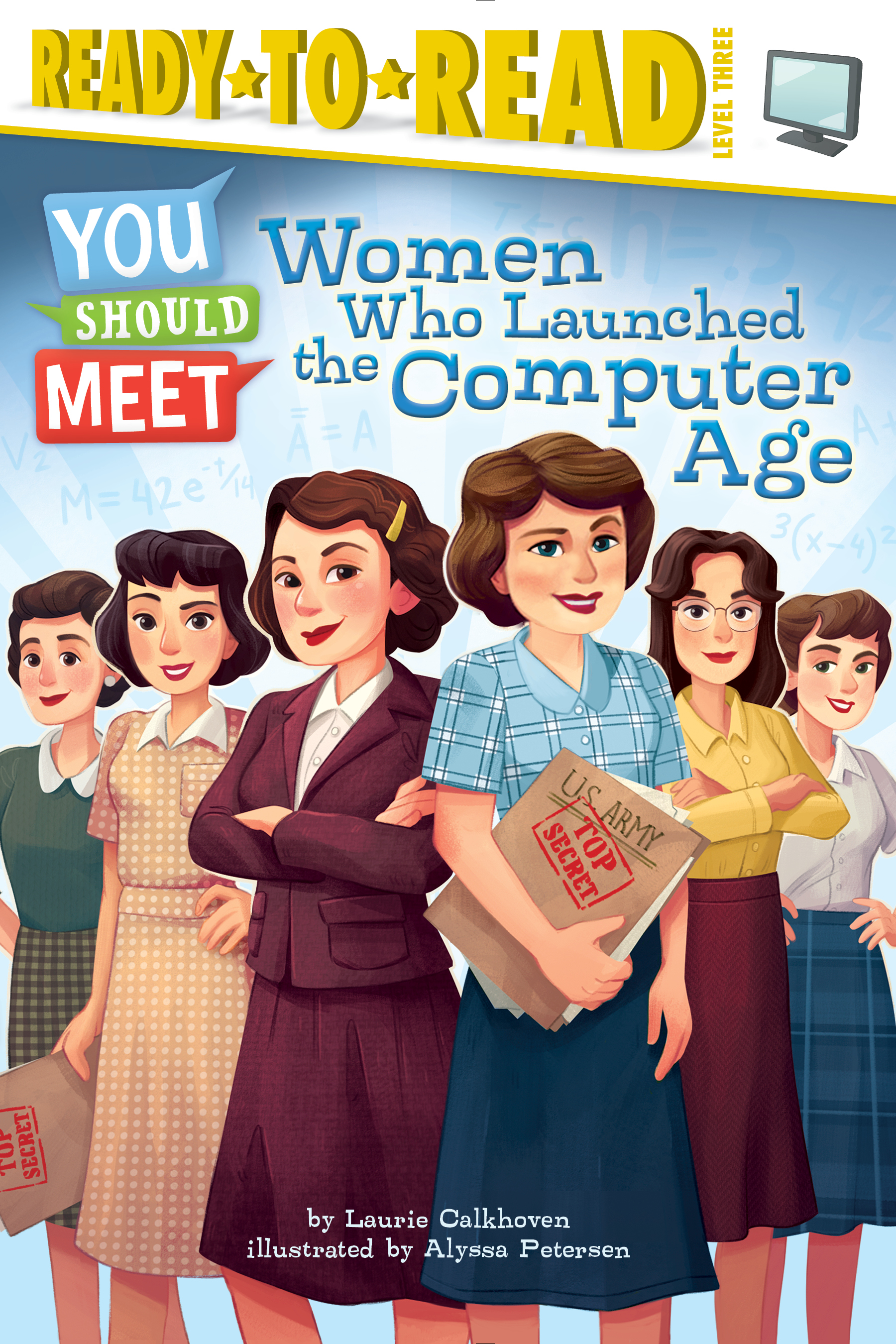 You Should Meet...
The You Should Meet... series of illustrated biographies introduces readers to extraordinary individuals who made and continue to make a real difference. "When you set out to do a biography series, you realize there are so many fascinating people to write about," says Garfield. "How do you choose? We decided to create books about people who greatly influenced kids' lives or culture today, but who may not be known to them. 'You should meet' the ones who changed things, invented things, or introduced things that affect kids today. The line includes a pretty wide range of people, from astronaut Mae Jemison to ballet dancer Misty Copeland to Duke Kahanamoku, who is regarded as the father of modern surfing."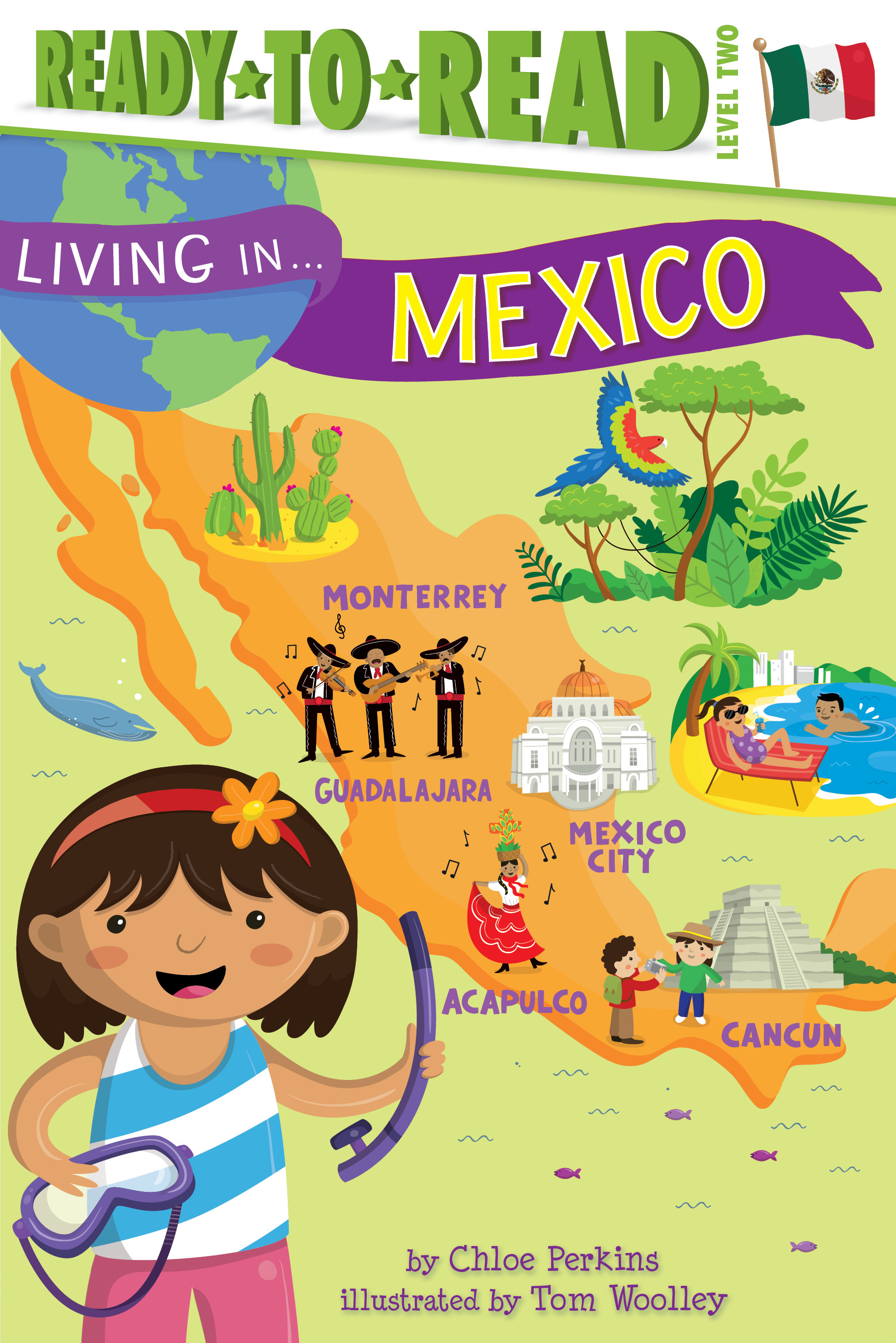 Living In...
"The idea for the Living In... series came from a creative meeting when an editor lugged in a giant, bent, stained book about stories from kids around the world she absolutely loved as a child," says Garfield. "After many discussions we hit on what captivated her about the book, and how we could harness that for a line." To date, the series spans Italy, Brazil, China, Mexico, India and South Africa, with Australia, Egypt, and more on the way. Each title stars an enthusiastic young narrator who guides readers through a child's day in his or her country--school, geography, animals, history, food, culture and holidays, all in 32 pages with a reader-friendly type size and roomy line spacing. The basic structure--including phonetic pronunciations, flag descriptions and a glossary--is mirrored throughout the series, helping build reader confidence. "It's not a new idea to do a geography series," says Garfield. "But this one, with its inviting 'child host,' really speaks to kids who are eager to learn how their days might be different if they lived in a different country."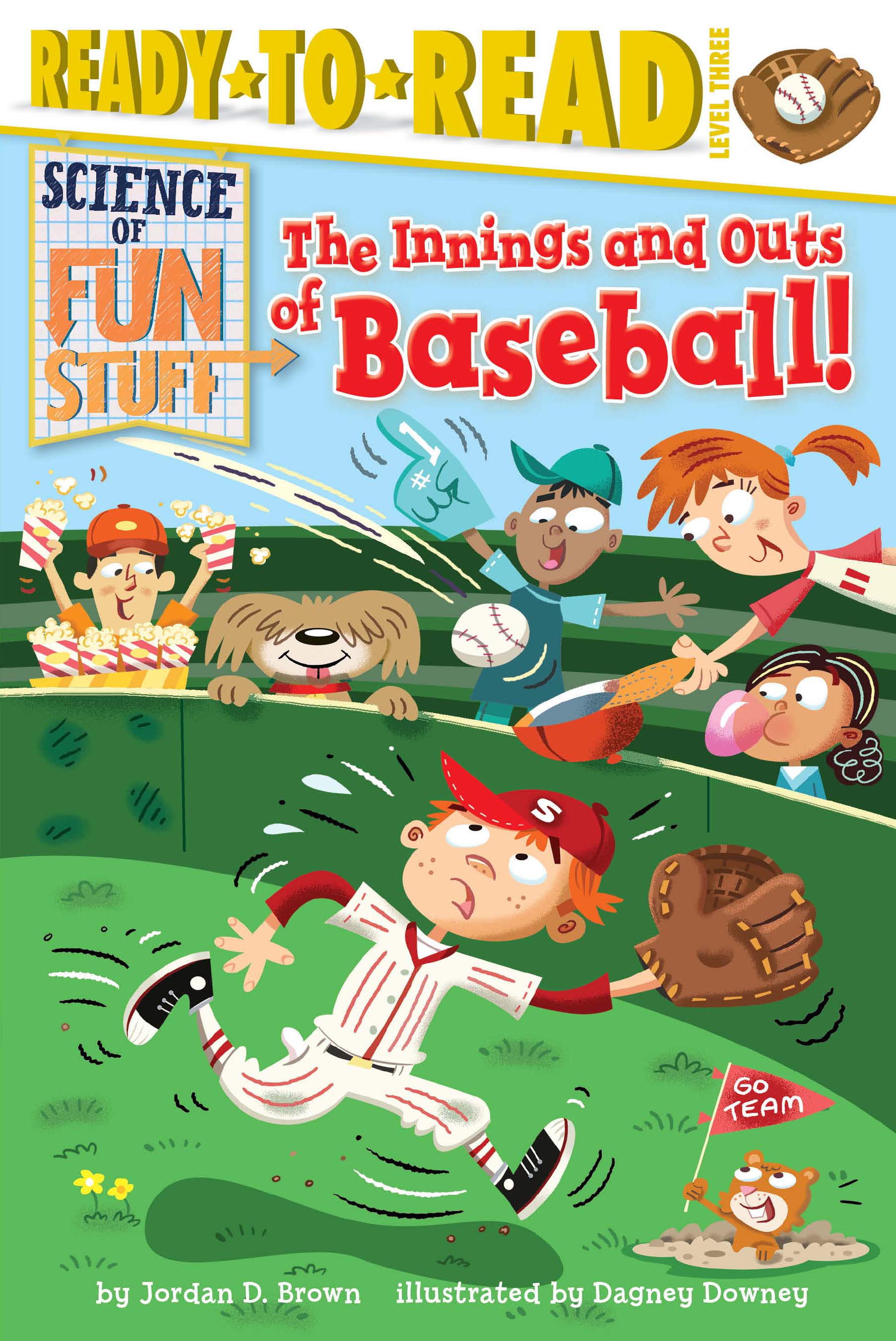 Science of Fun Stuff
What's the science behind amusement-park rides? How about baseball and candy? Airplanes and superpowers? The Science of Fun Stuff series examines the science behind popular obsessions. In Jordan D. Brown and illustrator Dagney Downey's The Innings and Outs of Baseball (Level Three), for example, readers will discover how baseball is "bursting with science." What makes a curveball curve? What is Sir Isaac Newton's First Law of Motion? Bonus sections: Baseball Timeline, Women in Baseball, and the Anatomy of the Arm. "Matching science up with topics kids love, like a roller coaster or a candy bar, makes it that much more enticing," says Garfield.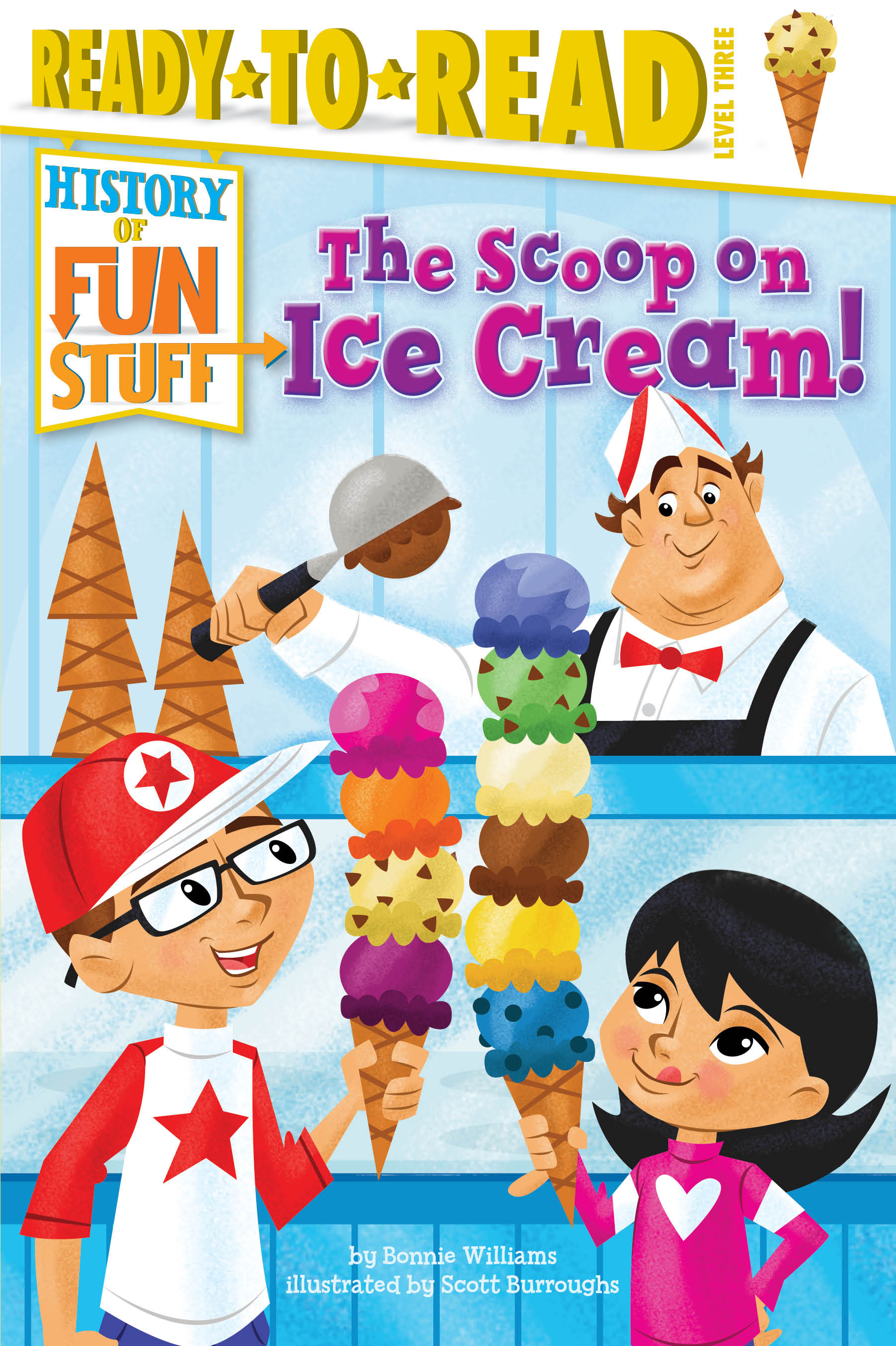 History of Fun Stuff
The history of "fun stuff" like pizza, video games, fireworks and cookies is tackled with gusto in the History of Fun Stuff series. Did pizza originate in Italy? (No.) Did video games really first appear on a "Cathode-Ray Tube Amusement Device"? (Yes.) Was there really a "Society for the Suppression of Unnecessary Noise" to restrict fireworks displays in the United States? (Yes.) Did Girl Scouts used to have to bake their own cookies? (Yes.) History is far from dry and dusty in these engaging early readers with lively illustrations, quizzes and inventive cross-disciplinary asides.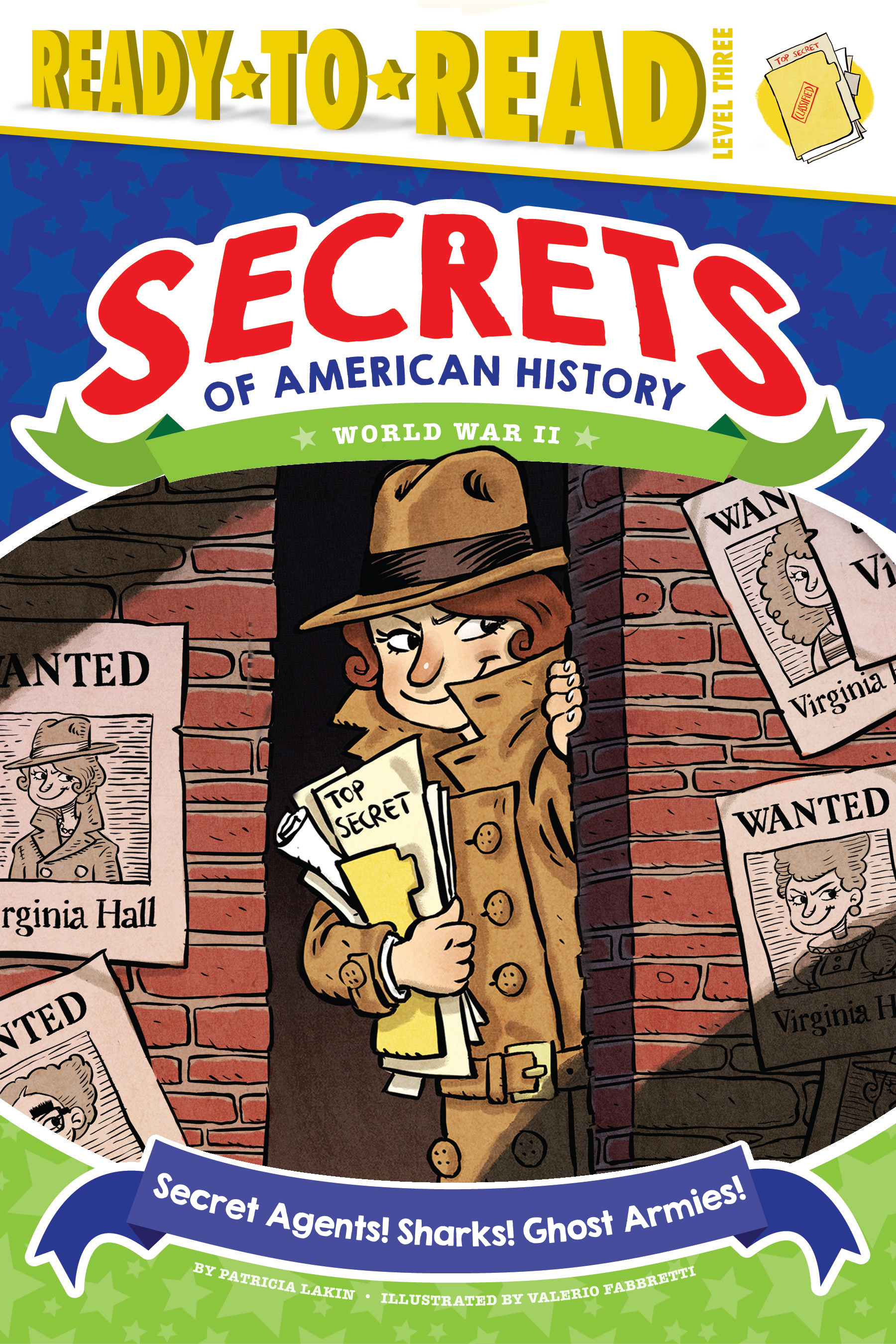 Secrets of American History
Simon & Schuster has a new Ready-to-Read nonfiction series up its sleeve, due to launch in July 2017: Secrets of American History, shining light on "some of the more obscure parts of American history that might be fascinating to kids. Lesser-known things like how Julia Child was involved in the war effort in World War II, or how inflatable tanks were deployed to trick people from a distance into thinking there was an incredible force on the ground," says Ciminera. She adds, "With this series, we let readers in on a little secret: history is really exciting! This summer we'll cover the Revolutionary War and World War II, in the fall we have a Civil War book, and more titles are in the works."