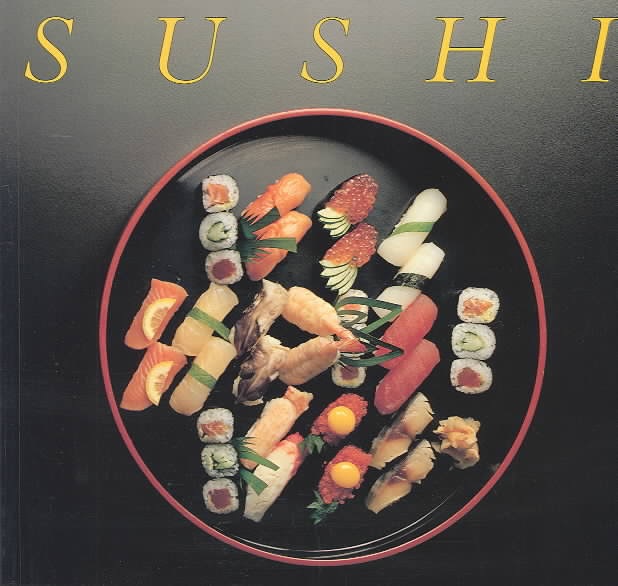 Sushi by Mia Detrick, photographs by Kathryn Kleinman ($12.95, 9780877012382, published in 1981). This trade paperback rolled out the art of sushi to Americans and began the trend of single-subject cookbooks. Sushi was Chronicle Books entrée into the food business, as Jack Jensen notes.
Gifts of Age: Portraits and Essays of 32 Remarkable Women by Charlotte Painter, photographs by Pamela Valois ($16.95, 9780877013686, published in 1985). These inspirational accounts showcase women over the age of 65 who have discovered new paths in life, including M.F.K. Fisher, Joan Baez Senior, Louise M. Davies, and Julia Child, who appears on the cover.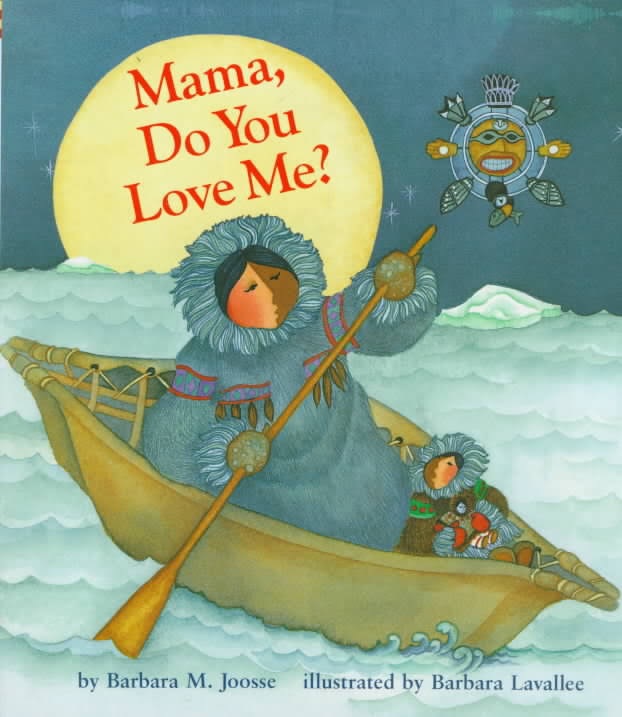 Mama, Do You Love Me? by Barbara M. Joosse, illustrated by Barbara Lavallee ($6.99, 9780811821315, published in 1991). This classic children's book about an Inuit mother and daughter has sold more than four million copies. Papa, Do You Love Me?, about a Masai father and son, was released in 2005.
Griffin & Sabine: An Extraordinary Correspondence by Nick Bantock ($19.95, 9780877017882, published in 1991). Griffin & Sabine is a novel told through illustrated letters, which readers have to pry from envelopes inside the book--interloping in a correspondence between two lovers. This first in a six-part series became a landmark bestseller for Chronicle Books.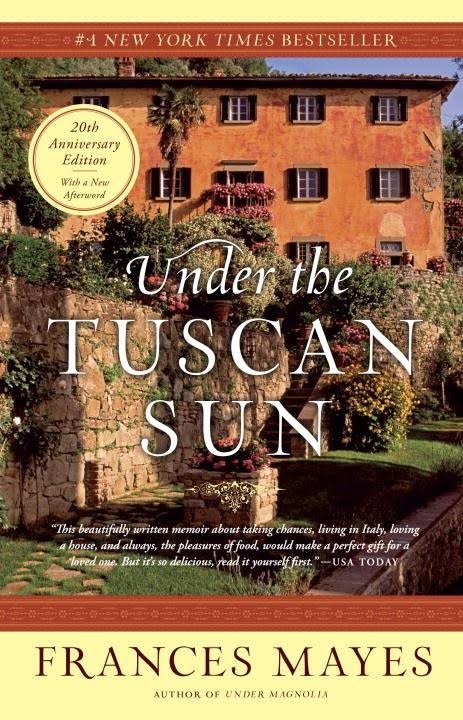 Under the Tuscan Sun: At Home in Italy by Frances Mayes ($22.95, 9780811808422, published in 1996). This memoir of an American gourmet cook, travel writer and poet who purchased an abandoned villa in the Italian countryside and renovated it was an immediate bestseller and is still in print.
Olive, the Other Reindeer by J. Otto Seibold and Vivian Walsh ($15.99, 9780811818070, published in 1997) follows a dog who mishears the classic Christmas song and joins Santa's reindeer team. Olive's striking art style helped create Chronicle's reputation for aesthetically unique books.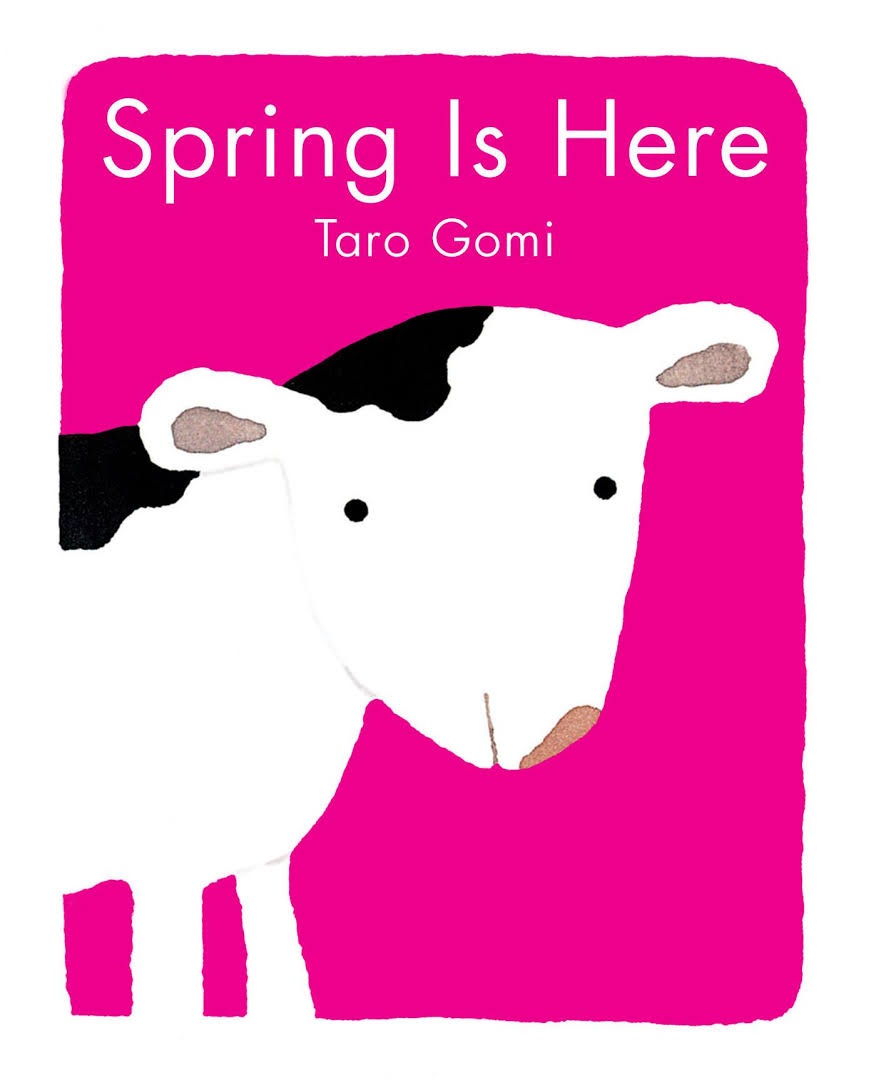 Spring Is Here by Taro Gomi ($6.99, 9780811823319, published in 1999) uses simple words and bold pictures to show young children the progression of seasons. Spring Is Here "was just so far ahead of its time in understanding the way babies and toddlers view the world in really intuitive ways, and not necessarily the way adults view it," says Ginee Seo. Taro Gomi, an author/illustrator from Japan, continues to create similar books for Chronicle.
The Worst-Case Scenario Survival Handbook series by David Borgenicht and Joshua Piven (the eponymous first title made its debut in 1999) has entries covering all kinds of dangerous situations--some more likely than others--such as surviving in the Amazon, on Mt. Everest, traveling through New York City or going on a date.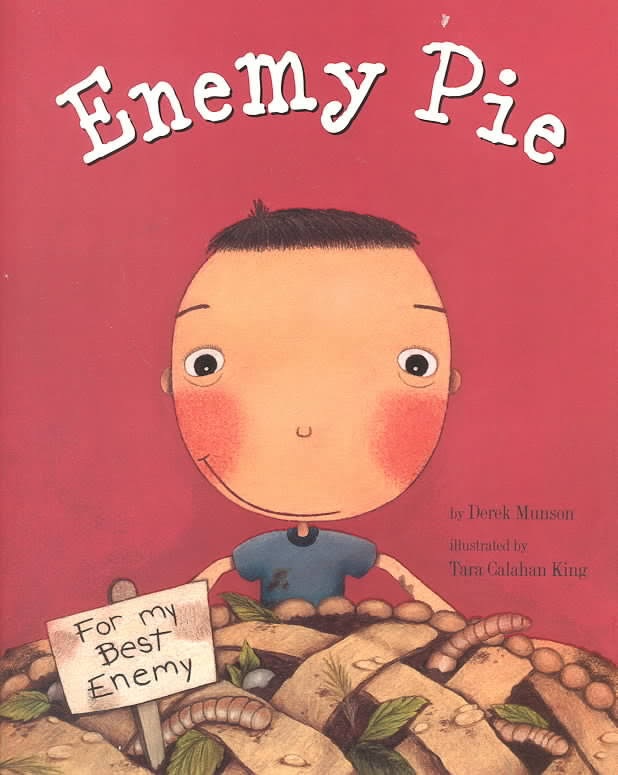 Enemy Pie by Derek Munson, illustrated by Tara Calahan King ($15.99, 9780811827782, published in 2000). When a rival new kid moves in down the block, a young boy learns the secret recipe for a pie that gets rid of enemies, though he'll have to spend the day playing with him first. "It's a book about bullying before bullying became the focus of so many school programs," says Ginee Seo. "Ahead of its time."
The Beatles Anthology by the Beatles ($60, 9780811826846, published in 2000) was created with the full cooperation of Paul McCartney, George Harrison and Ringo Starr to tell the story of the Beatles.
Cake Pops: Tips, Tricks, and Recipes for More Than 40 Irresistible Mini Treats by Angie Dudley ($19.95, 9780811876377, published in 2010) began an international snack food craze for cute cakes mounted on sticks.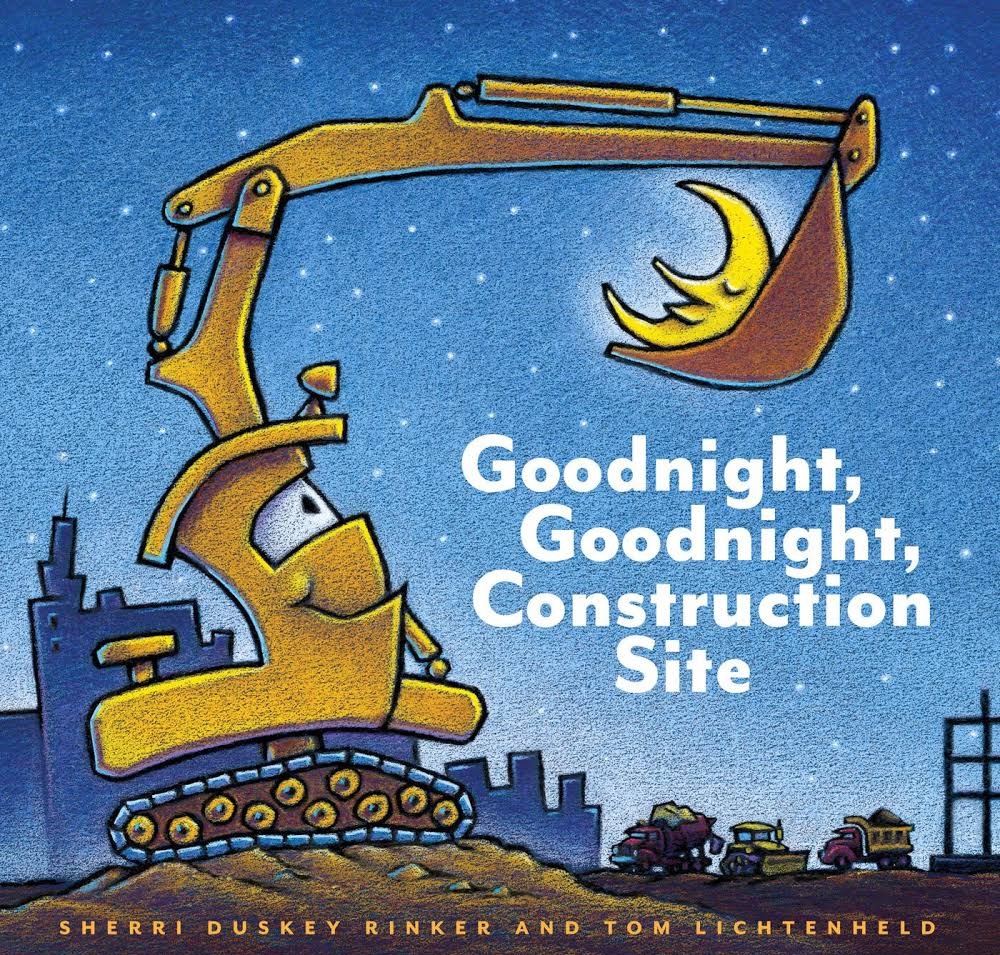 Goodnight, Goodnight Construction Site by Sherri Duskey Rinker, illustrated by Tom Lichtenheld ($16.99, 9780811877824, published in 2011). As night falls on a construction site, machines like Cement Mixer, Dump Truck and Bulldozer bid goodnight. A sequel to this bestselling children's book, Mighty, Mighty Construction Site, was released on February 14, 2017.
Chronicle Books has a long history of publishing Star Wars titles and has enjoyed a relationship with George Lucas stretching back to the beginning of the franchise. Darth Vader and Son by Jeffrey Brown ($14.95, 9781452106557, published in 2012) is a humorous, illustrated imagining of Darth Vader as an attentive father to a young Luke Skywalker, which spawned calendars, postcards, a coloring book and an offshoot with Leia, Vader's Little Princess.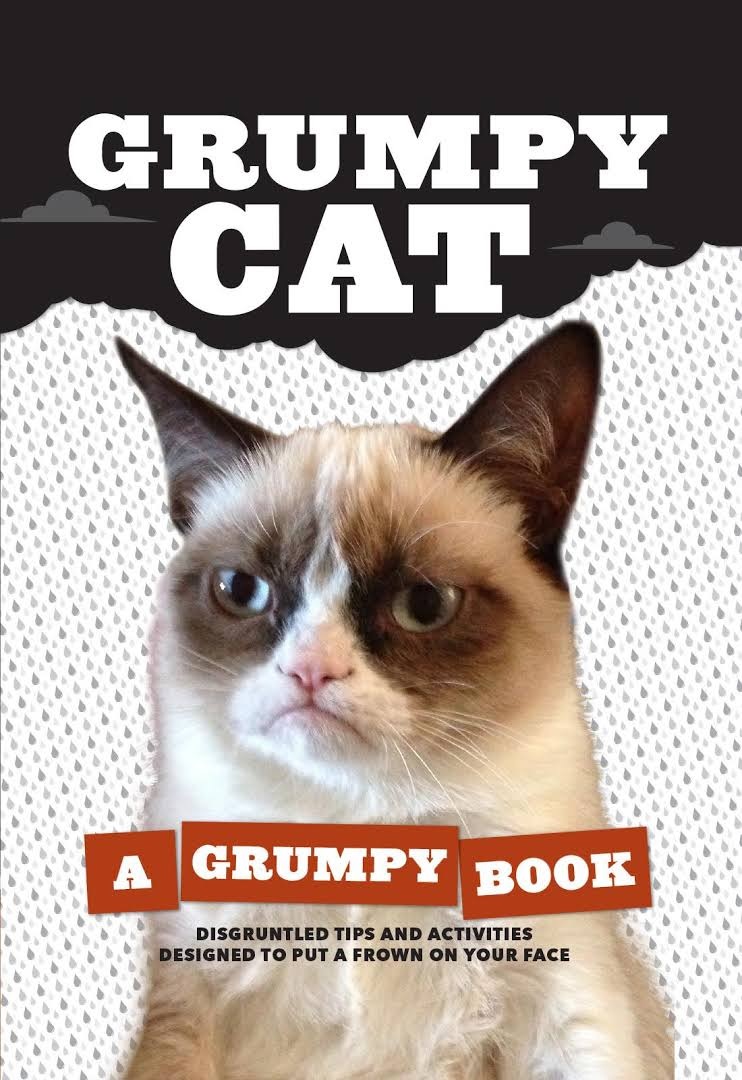 Grumpy Cat: A Grumpy Book by Grumpy Cat ($12.95, 9781452126579, published in 2013) brought everyone's favorite feline meme to the printed page. This sourpussy cat also has his own line of postcards, calendars and notebooks.
Josephine: The Dazzling Life of Josephine Baker by Patricia Hruby Powell, illustrated by Christian Robinson ($17.99, 9781452103143, published in 2014) won the Coretta Scott King Book Award and the Robert F. Sibert Informational Book Award, among other accolades. Josephine is an illustrated biography of the performer and civil rights advocate.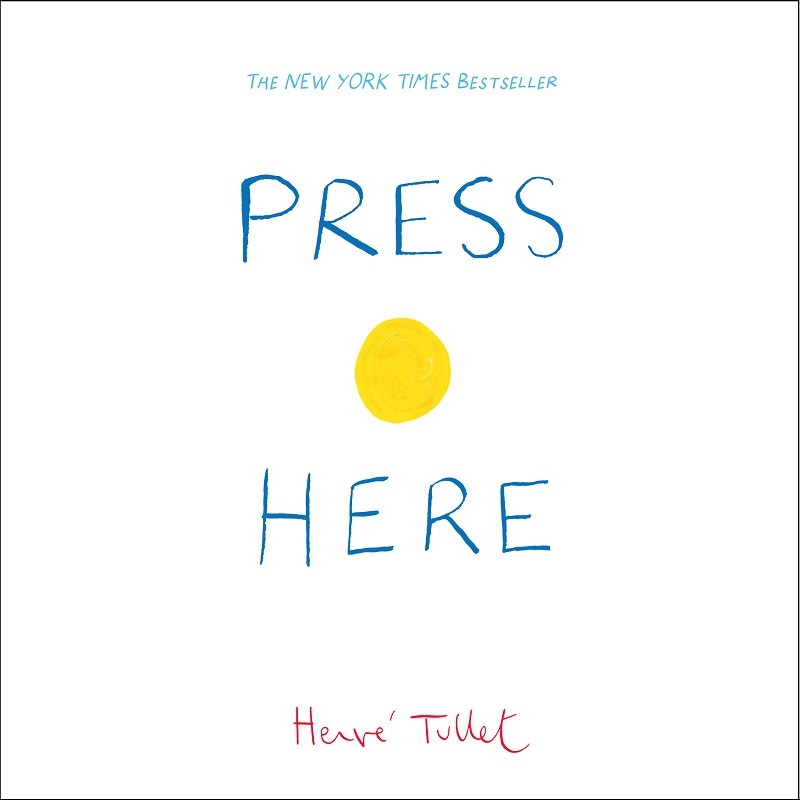 Press Here by Hervé Tullet ($15.99, 9780811879545, published in 2011). In this book for early readers, children are prompted to push a yellow dot and follow the instructions as it multiplies and changes color, all on printed pages. Tullet's work is an entertaining counterpoint to the age of ubiquitous iPads. It spent 300 weeks on the bestseller list. Tullet's Mix It Up! ($15.99, 9781452137353, published in 2014) continues the interactive magic of Press Here with more colors, shapes and even sounds for kids to follow along with. His most recent work is Let's Play! ($15.99, 9781452154770, March 29, 2016), which brings the original yellow dot from Press Here back for more fun, this time with a thin black line. Say Zoop! ($15.99, 9781452164731) comes out August 2017.
The Ivy and Bean series by Annie Barrows and Sophie Blackall has been a major bestseller since the first book came out in 2010. The illustrated antics of these two mischievous girls will continue with a new book coming in fall 2018. Thus far, Ivy and Bean have had 10 adventures, ranging from detective work and paleontology to dancing and babysitting. Annie Barrows is also co-author of The Guernsey Literary and Potato Peel Pie Society. Sophie Blackall is an Australian illustrator currently living in Brooklyn, N.Y.
They All Saw a Cat by Brendan Wenzel ($16.99, 9781452150130, published in August 2016) imagines a wandering pet cat from multiple perspectives, each with its own vivid rendering. The cat's human, for example, sees something very different than a poor pursued mouse. They All Saw a Cat was a 2017 Caldecott Honor Book.