Shelf Awareness chats with Chelsea Eberly, Senior Editor, Random House Books for Young Readers, and editor of DC Icons series.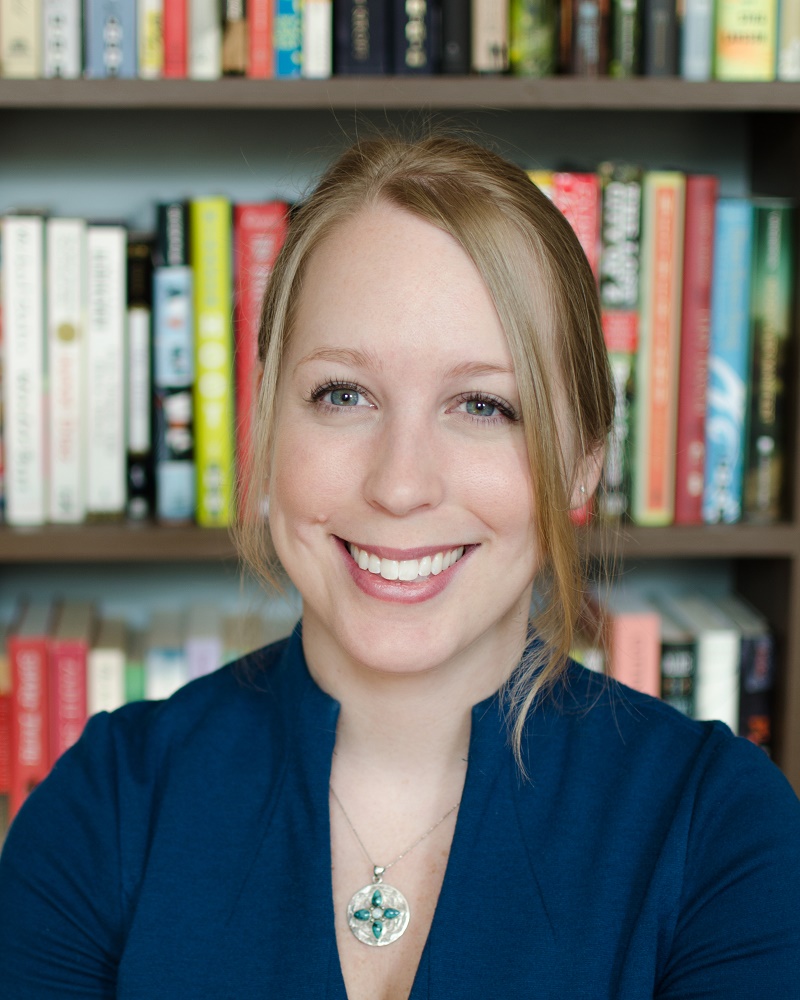 Chelsea Eberly
Did you grow up with DC Comics?
I fell in love with the DC Universe watching Batman: The Animated Series. That show opened my eyes to the complexity of heroes and villains alike, and then once I'd discovered the comics, I never looked back. I'm currently a big fan of Gotham Academy.

How were these four super heroes chosen?
Wonder Woman, Batman, Catwoman and Superman are pop culture icons. These characters have immediate name recognition, regardless of storytelling format. It would have been a missed opportunity to call our series DC Icons and then not choose these iconic characters.

How were these four authors chosen?
We started by lighting the Bat-Signal.... No, actually we began by creating the ultimate wish list. If we could have anyone, who would we want to write the official coming-of-age stories about Wonder Woman, Batman, Catwoman and Superman? Then we did some sleuthing--checking social media and talking to agents to find out who on our list were superhero fans. If an author was already a fan of a specific DC character, then we knew we'd struck gold.
How have the stories been adapted for a contemporary young adult audience?
These are coming-of-age stories, so you're seeing the characters earlier in their lives than usual. We meet them just as they're discovering who they are and beginning to shoulder the burden of what it means to be a hero.

Are these original stories or retellings?
The DC Icons books are completely new, original stories. We were less inclined to retell these characters' origin stories because they are such familiar, well-trod lore. We want our stories to take readers by surprise.

How did you allow each author to bring their own writing style and flair to the book and to the DC Comics world?
Warner Brothers and everyone at DC have been wonderful partners throughout this entire process. The DC Universe is rich with storytellers across a wide variety of formats, and they understand that you get the best results when creative people have the space to be creative. In this case, they've been there at each stage to weigh in on whether we were keeping within the DC Universe, while also understanding that each author needs to be able to create an amazing story that lives up to YA readers' expectations.

What are you most excited about with the unveiling of these four works?
So much! These authors are at the top of their games and delivering incredible stories. I can't wait for readers to discover how Leigh Bardugo envisions Diana's first secret mission and the strong women warriors of Themyscira; how Marie Lu carefully unspools the mind games between Bruce Wayne and a girl accused of murder in Arkham Asylum; how Sarah J. Maas shows a scrappy young Selina clawing her way to the top of Gotham City's criminal underbelly; and how Matt de la Peña reveals the immense humanity in Clark as he discovers his true (alien) identity. I mean, c'mon, what's not to get excited about? And the best part is that you don't need to care about super heroes to care about these characters. I only wish the books were coming out sooner.

Can we look forward to more young adult DC Comics titles in the future?
Yes, but that's all I'm allowed to say!