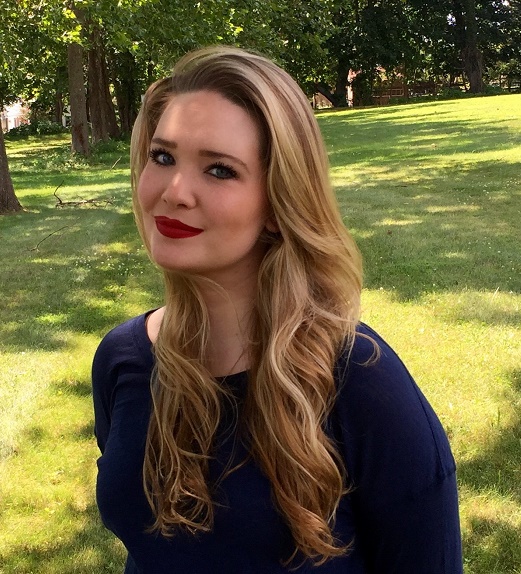 Sarah J. Maas; photo: Josh Wasserman
Two years after escaping Gotham City's slums, Selina Kyle returns as the mysterious and wealthy Holly Vanderhees. She quickly discovers that with Batman away on a vital mission, only Batwing is left to hold back the tide of notorious criminals. Gotham City is ripe for the taking. But with a dangerous threat from the past on her tail, will she be able to pull off the heist that's closest to her heart?
We asked author Sarah J. Maas what drew her to this particular super hero.
"As a kid, I was drawn more toward heroines who existed in gray zones, Catwoman in particular being one of my favorites. She possesses her own moral compass and answers to no one but herself. She has her own agenda and is willing to play both sides of the line to achieve it--she's bold and clever and a total enigma. Those are the kind of heroines I've always loved to explore the most, and getting the chance to reinvent one of the characters that shaped me as a writer and a woman is truly a dream come true."
Sarah J. Maas is the New York Times, USA Today and internationally bestselling YA fantasy author of the Throne of Glass series (Throne of Glass, Crown of Midnight, Heir of Fire, Queen of Shadows and The Assassin's Blade) and the Court of Thorns and Roses series. The Throne of Glass series is being developed for television by the Mark Gordon Company, and A Court of Thorns and Roses is being developed for a feature film by Tempo Productions and David Garrett's Mister Smith Entertainment. A New York native, Maas lives in Pennsylvania with her husband and dog.