Shelf Awareness for Thursday, February 17, 2011

Quotation of the Day
Allan Kornblum: 'I Always Liked a Good Story'
"I believe that anyone who lasts longer than a few years in publishing has to have an optimism gene that overrides cynicism, regardless of evidence. I believe that as soon as humans began using language, one person turned to another and said, I have a story to tell. The desire to tell a story, and the desire to hear it, is imprinted in our genes. I believe the pleasure of experiencing that story on a printed page has also been imprinted in our genes, and it's not going away soon....

"In other words, there will always be new readers in America. But I am equally confident that there will always be people who will use whatever media might be available, to oversimplify complex ideas for money, power, and the glorification of their ego. In every generation there have been moments when it seemed as if such voices would

drown out all reasonable discourse--but they never do. That doesn't mean such people can't do serious damage--they can. But don't blame technology.... We're just beginning to discover what might come of linking the world electronically. I can't wait to see what comes next. But then, I always liked a good story."


News
Image of the Day: The Courtship of George Carlin

Booksellers from chains and indies came together on Valentine's Day at the Ivy at the Shore, Santa Monica, Calif., to celebrate The George Carlin Letters: The Permanent Courtship of Sally Wade by Sally Wade, which Gallery Books is publishing March 8. Wade and Carlin met at the old Dutton's Bookstore in Santa Monica and shared 10 years together before he died in 2009. During their romance, they wrote notes to each other every day, many of which are collected in the book and show, as Wade put it, that Carlin's heart was even bigger than his humor and intellect. Here (from l. to r.): Matt Astrella, UCI Bookstore; Cheryl Ryan, DIESEL Brentwood; Sandy Willardson, Flintridge Bookstore; Alison Reid, DIESEL; Jan Lindstrom Valerio, Barnes & Noble; John Linville, Borders Century City; Jeanne Wolf, Parade magazine; Alison Keyes, Vroman's; author Sally Wade; Doug Dutton; John Shatzel, B&N Long Beach; Jen Ramos, Vroman's and Book Soup; Shane Pangburn, B&N Santa Monica; and Lita Weissman, Borders.
Photo: Steve Wilson, Kim-from-L.A.


Notes: Bankruptcy for Borders 'Down Under,' Too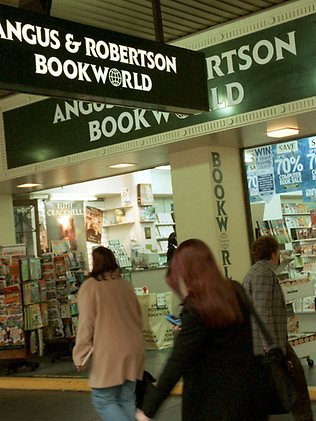 Only a day after Borders Group in the U.S. filed for chapter 11 bankruptcy reorganization, the parent company of Borders in Australia and New Zealand, which has no connection with the American company, also went bankrupt.

REDgroup Retail, which owns the Angus & Robertson chain in Australia and Whitcoulls stores in New Zealand and is in turn owned by private equity company Private Equity Partners, went into voluntary administration after a board meeting today, according to the Sydney Morning Herald. Administrators are conducting "an urgent assessment of the business's financial status and to prepare for the first meeting of creditors," which will likely take place in early March. The stores will continue to conduct business as usual, but the paper called Borders's and A&R's outlook "grim."

Last year REDgroup Retail said it would probably breach two of its three banking covenants because of declining sales and had a full-year loss of A$43 million (about $US43.7 million).

Borders's first store in Australia opened in 1998, and there are now 27 Borders stores in Australia and New Zealand. In 2008, Borders Group in the U.S. sold its Borders stores in Australia, New Zealand and Singapore to A&R/Whitcoulls. With 103 company-owned stores and 61 franchised stores, A&R is Australia's largest bookselling chain. It was founded in 1886. Whitcoulls was founded in 1882 and has 65 stores in New Zealand, 40 of which are in Auckland, Wellington and Christchurch.

---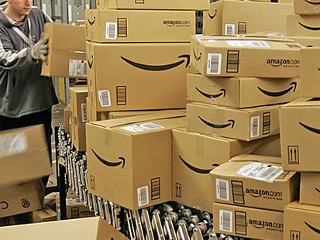 In an editorial, the Seattle Times said that it cannot support Amazon, "a neighbor of ours," in the company's "campaign to dodge the payment of state sales tax all across America."

The editors argued that Amazon's recently announced plan to close its Texas distribution center in response to a $269 million tax bill "would have been a slick strategy for the 1990s, or maybe even today for a company nobody ever heard of. But Amazon, which ambitiously named itself for the biggest river on Earth, has become what its name implies. It is the Internet's widest and deepest source of products, which makes it too big to be excused from its obligations. Amazon is going to lose this fight. It knows this. It is trying to drag its feet as long as it can because it is profitable to do so. Settle now and get it over with."

---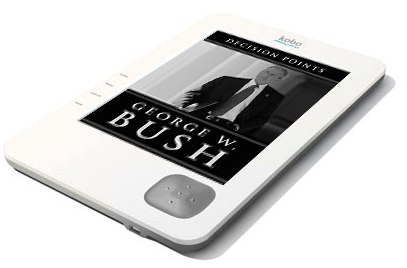 What does the Borders Bankruptcy mean for Kobo e-reader owners? Kobo's company blog had reassuring words for customers who've purchased e-books through Borders, noting that their "e-book library is perfectly safe. The Borders e-book experience is powered by Kobo, an entirely separate company from Borders. Kobo is financially secure and will continue to maintain your e-book library no matter what happens.... [W]e are working with Borders to provide seamless service to their customers."

---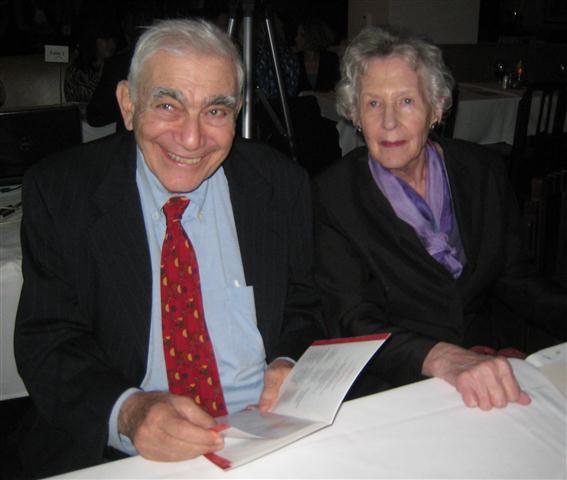 On Tuesday night, the Washington Literary Council presented its Lifetime Literacy Achievement award, honoring "those who consistently advocate for literacy, support reading for the entire community, and provide opportunities for readers of all ages to gather, to explore, and to learn," to Politics & Prose co-owners Barbara Meade and the late Carla Cohen. Carla's husband, David Cohen, accepted on her behalf.

---

As the digital age continues to draw a bead on traditional indies, the Everett, Wash., Daily Herald observed that "the cultural coroners are out in force again, pronouncing the time of death for all bookstores. But people like bookstores. They especially like, and are loyal to, independent bookstores. People who write books also especially like bookstores. That's where they give readings (libraries too!) and meet people who read their books....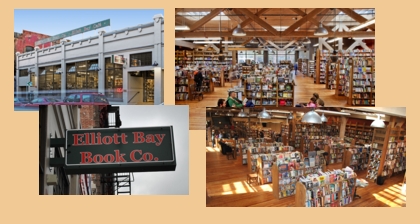 "Community is key. In the Northwest, we are lucky to have plenty of our own examples: Village Books in Bellingham, Watermark Book Co. in Anacortes, Elliott Bay Books in Seattle, Auntie's Bookstore in Spokane and Powell's Books in Portland. Funny how a 'dead' business also continues to sound like one of the best things that could happen for the future of downtown Everett."

---

In Ohio, the Toledo Blade showcased independent bookstores in the region that "not only have a presence but also a loyal following," including the A Novel Idea, Sylvania; Book Cents, West Toledo; Grounds for Thought, Bowling Green; and Book Nook, Monroe, Mich.

"It's not a get-rich scheme, but it's working," said Kelly Wicks, co-owner of Grounds for Thought. "We've worked very hard to make it a success. We've had a lot of good luck.... The people of Bowling Green are very supportive. The downtown area is still very vibrant, and that brings a lot of traffic through our store. The [rent] prices are reasonable and that allows a lot of businesses to remain downtown unlike some other major metro areas."

---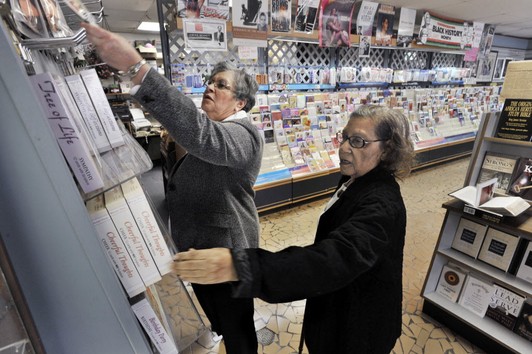 Special Occasions bookstore, Winston-Salem, N.C., will close "sometime after Mother's Day" as owners Ed and Miriam McCarter yield "to a weak economy and strong competition from e-books and online booksellers," the Journal reported, adding the "fact that Special Occasions specializes in merchandise geared toward blacks has provided a niche for the bookstore over the years."

"People now in this economy are holding on and trying to meet necessary demands on their shrinking incomes," said Miriam. "So they cut out things that are not necessities."

"A lot of the things that we offer you just couldn't find anywhere else," Ed observed. "It allowed us to have a wider base. It's not unusual during the day for us to have people come in from Charlotte or Greensboro or for people to call from out of the area.... The most rewarding thing for me is the way the community has accepted us and supported us over the years. We have no regrets about what we've done. We've enjoyed it thoroughly. We feel like we've brought something positive to this community and to others."

---

Cool idea of the day: To launch its yearlong 100th anniversary celebration of the Loeb Classical Library, Harvard University Press has launched a "Show Us Your Loebs" campaign with a call for photos of Loeb collections: "Do you have your own? Do you separate the reds and greens? Have some creative shelving solutions? Just a pile on the floor? Maybe you're a bookseller, or a librarian, and have a collection to show off? Maybe you've happened on a collection of them in a used book shop, or a junk store, or, like us, in a Pottery Barn ad. We want to see it all."

Send pictures to hup_promo@harvard.edu and the HUP blog will feature them throughout the year.

---

For the writer who has everything: Boing Boing featured the "New Yorker," a Streamlined Art Deco keyboard.

---

So you think you know about Brooklyn's literary scene and heritage? Test yourself with the Guardian's Brooklyn books quiz.

---

Dan Vyleta, author most recently of The Quiet Twin, shared his favorite "exophonic" writing by selecting his top 10 books in second languages for the Guardian.

---

Book trailer of the day: When the Killing's Done by T.C. Boyle (Viking).


Borders Crossing: The Indie Effect & Response

What does the news that Borders has declared bankruptcy and will be closing a third of its stores mean for independent booksellers? Reaction and analysis were immediate once the story broke.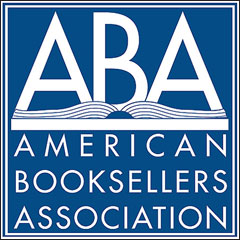 In a statement, the American Booksellers Association said that while the industry does not benefit as a whole "from the diminishment of places to browse, discover, and buy books," the ABA is optimistic that "the indie bookstore model is well positioned for the future" and cited competitive advantages like the Google eBookstore partnership, indie booksellers' traditional role as curators and the burgeoning shop local movement.

"Looking ahead, we know that indie stores will have to continue to work hard and stay nimble and innovative," the ABA observed. "No matter what may appear in the headlines today, and understanding that the circumstances leading to the current situation facing Borders is very different than those of independents, we believe that our members will continue to offer their customers a unique shopping experience they can't find anywhere else."

---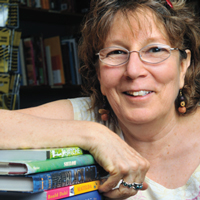 Gayle Shanks, owner of Changing Hands Bookstore, Tempe, Ariz., "has fought a sometimes frightening battle against national book chains for 36 years, so one might expect the independent Tempe bookseller would be overjoyed at news that the goliath Borders is in dire straights," the East Valley Tribune reported, cautioning that such an assumption "would be like judging a book by its cover."

"I think my biggest concern, really, is what it means for the publishing world and ultimately what it means for diversity and finding a marketplace that will be diminished," Shanks said. "We will have fewer authors finding publishers for their books. We'll find fewer books being published and that might in fact mean that only huge, commercially viable authors will find their books going to market. That worries me."

The potential for Amazon to benefit from this development concerns her as well: "That's just the bestsellers and one level below. Unless you know exactly what you want to read, it takes the adventure and the curiosity factor out of what's involved with finding a new author."

---

Three Borders locations are closing in Milwaukee, Wis. Daniel Goldin, owner of Boswell Book Company, told the Christian Science Monitor that his reaction to the news was "certainly not a hurrah. I worry more about the publishing industry.... With a competitor gone, it puts more power in the hands of Amazon. It brings three players down to two."

---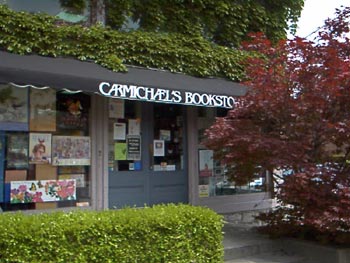 WFPL News reported that Kelly Estep, manager of Carmichael's Bookstore, Louisville, Ky., said it was too soon to predict what impact the closure of two Borders stores in the city will have for indies: "Even people who buy a lot of books from us will still be buying books in other bookstores. That's something that people who work in the book world always know. So does that mean that maybe someone who bought 50% of their books from us will now buy 70% of their books from us... possibly."

---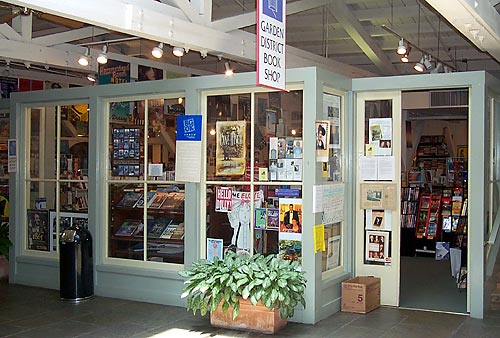 In New Orleans, two Borders stores will close. Britton Trice, owner of the Garden District Book Shop and president of the New Orleans-Gulf South Booksellers Association, said, "I really was not that surprised. On a national level, we hate to see any bookstores close."

But WWL-TV reported some booksellers feel otherwise, particularly about the Borders location on St. Charles Avenue, which opened after a major renovation in late 2008.

"I noticed that November, after they opened, our sales went way, way down," said Cindy Dike, who owned a now-shuttered children's bookstore. "I feel sorry for the employees, but since they put me out of business, it feels like there is a little bit of justice there."

Donna Allen of Maple Street Bookshop was optimistic: "Hopefully, our business will increase."

---

"Not long ago, it seemed as if these megastores would keep expanding, driving out small, independent bookshops." WNYC reported. "But as it turns out, there are still plenty of indies around to appreciate the irony of the shrinking of the chains."

Sarah McNally, owner of McNally Jackson in New York City, cited increases in revenue as well as the positive reports she heard from colleagues at ABA's Winter Institute as reasons for hope. "We can't figure out why that is. Whether it's because the chains are feeling sad and tired and on the verge of collapse, or whether it's people want to return to shopping local."

---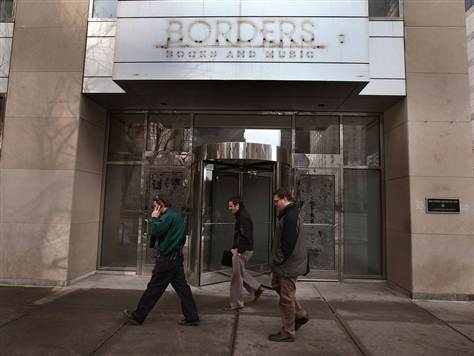 MSNBC noted that troubles at Borders were a blow for the publishing industry, "but it could provide a boost for independent booksellers and archrival Barnes & Noble."

"I think that independent bookstores definitely have a shot at benefiting the most from store closures," said Michael Norris, a senior analyst with Simba Information. He dismissed the notion that indies are "quaint" and praised their adaptability, noting that many have a strong online presence. "They basically offer a lot of value that goes beyond simply the lowest price."

---

Vroman's Bookstore, Pasadena, Calif., is offering a $20 gift card to the first 200 Borders customers who turn in their Borders Rewards cards. They will be given the opportunity to sign up for the bookstore's e-newsletter and the Vroman's Gives Back program.

"We're very sad about the Borders stores closing and about the ripple effect that sends through our community of booksellers and publishers. It's always sad when a community loses a bookstore," said Allison Hill, president/COO of Vroman's and Book Soup.

Promotional director Jennifer Ramos added that Vroman's is "also excited for the opportunity to introduce those customers, who have been displaced by the loss of Borders, to our wonderful store and all that we have to offer."

---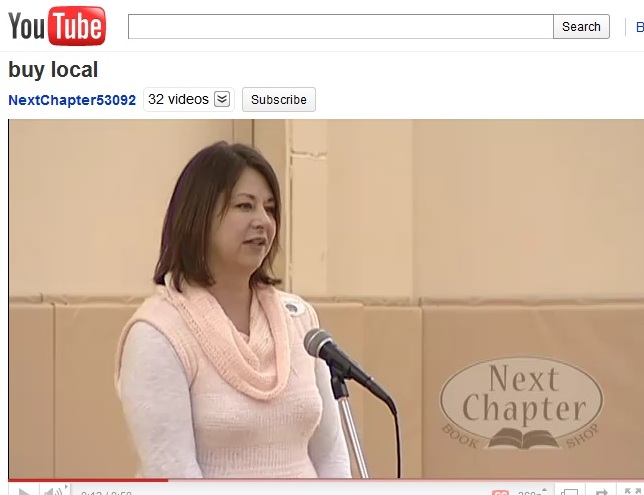 Even before the bankruptcy announcement, Lanora Hurley, owner of the Next Chapter Bookshop, Mequon, Wis., made a passionate statement about the importance of indies to local communities at a bookstore event featuring author Elizabeth Gilbert last weekend.

---

Dick Noyes, former owner of the Chinook Bookshop in Colorado Springs, Colo., told the Gazette he'll "skip the crocodile tears" for Borders.

"I'd like to say I'm sorry for them, but I'm not," said Noyes, whose 45-year-old bookshop closed in 2004 under pressure from the chains. "They were so big. They had tremendous power and influence over the publishing people. Now it's come full circle. It's their turn to suffer."

"It's just progress, I guess," he added. "When we opened, it was back in very simplistic days. It progressed into mini-chains and then the major chains and now, of course, the Internet is the winner."

---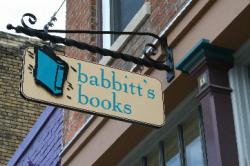 In Normal, Ill., where a Borders will close, Sarah Lindenbaum, manager of Babbitt's Books, said, "I'm a little bit wary, because it's never good when books fall by the wayside in any form at all." Although her store does not stock new books, she expressed some concern "because Borders customers later help re-supply Babbitt's 'bread and butter' section, trade paperback fiction, with 'new' used titles," the Pantagraph reported.

"We're cautiously optimistic that maybe those Borders customers will flock here instead," she added. "That may be wishful thinking, but it could happen."

---

NPR's Monkey See blog waxed nostalgic: "For those who love bookstores, this is sad news. No one is missing the irony that Borders was once considered the enemy of independent book stores--the rise of the superstore chains forced many independents out of business. But over the years, Borders became the neighborhood store for a lot of book lovers and many of them won't be happy to see their local Borders go out of business. It's also bad for publishing, which can ill afford to lose so much shelf space for hardcovers and paperbacks at a time when electronic books are increasing in popularity. And Borders's bankruptcy filing comes just as many independents are still struggling to survive. Just last week, one of the biggest and best known independents, Powell's Books in Portland, Ore., had to lay off 31 employees."


AAP Sales 2010: Up 3.6%
Total book sales last year rose 3.6%, to $11.67 billion, as reported by 87 publishers to the Association of American Publishers. E-books had the biggest jump in sales, and now account for 8.3% of the trade book market.
| | | |
| --- | --- | --- |
| CATEGORY | 2010 SALES | % CHANGE |
| E-books | $441.3 million | 164.4% |
| Downloaded audiobooks | $81.9 million | 38.8% |
| Higher education | $4.58 billion | 7.8% |
| Professional books | $812.9 million | 5% |
| K-12 El/Hi | $3.59 billion | 3.2% |
| Univ. press paperbacks | $61.6 million | 1.3% |
| | | |
| Univ. press hardcovers | $57.8 million | −0.5% |
| Religious books | $585.4 million | −0.5% |
| Adult paperbacks | $1.38 billion | −2% |
| Adult hardcover | $1.57 billion | −5.1% |
| Children's/YA paperbacks | $546.6 million | −5.7% |
| Adult mass market | $673.5 million | −6.3% |
| Physical audiobooks | $137.3 million | −6.3% |
| Children's/YA hardcover | $694.3 million | −9.5% |


Tools of Change: Redefining the Book
The first round of keynote presentations at Tools of Change culminated Tuesday morning with Margaret Atwood, who noted the energetic discussion about advances in e-book technology--some already come to fruition, some still on the horizon--but cautioned her audience, "Forgive me for not being as hyped up about it all as some people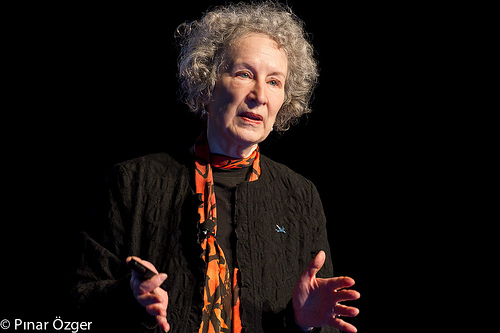 might be." She concerned herself with the economic consequences of changes in publishing for the authors, the "primary source" upon which the entire industry depends, and argued against the notion that books should be free, or close to it, with authors making up the lost revenue through ancillary efforts. "Rock concerts and T-shirts are not an option," she insisted, later putting the question in stark terms: "Do you want lots of people reading your book or do you want a cheese sandwich?"
On Wednesday morning, Kevin Kelly of Wired blithely said, "I can't really figure out what books should be more expensive than a song, and I don't think consumers will believe that, either." Thus he predicted the price of e-books could fall as low as 99 cents, as easy technological reproducibility strips away the value of a work of art, forcing creators to turn to "that which cannot be copied," such as immediacy, authentication, personalization and embodiment. One of the slides he used to illustrate this new economic model? A live music performance.
The tension between authors and the marketplace was one of several economic relationships that were explored during the O'Reilly Media conference's two days of panels and presentations (following a full day of intensive workshops). The bonds between readers and e-book manufacturers and publishers were explored in two Wednesday sessions. First, Kobo executive v-p Michael Tamblyn profiled four major types of e-book consumers the company has encountered, from the "eInk reading machine," who spends close to $200 a month primarily on new fiction releases downloaded to a dedicated reader, to the "freegan," who reads free books exclusively, usually accessing them on the web. Most customers have at least one free book in their library, he observed; they might get one as an experiment, with a smaller segment getting two free books because "they like Jane Austen," he quipped. After 14 freebies, users tend to max out on the number of books they can find that they like and want to read (although "freegan hoarders" with 100 or more titles in their libraries do exist).
Later, bloggers Sarah Wendell and Jane Litte addressed e-book devices from the end user's perspective, arguing for devices with hardware that conforms more fully to consumer needs (like easy one-handed access for commuters whose other hand grasps a strap on a moving train) and software that allows readers to manage their digital collections seamlessly. Readers don't care about industry conflicts like the lack of electronic rights for cover art that leaves many e-books coverless, they said; all they know is that there's something they want that they aren't getting. And when that happens, "readers blame the problems on the retailer and the author," Litte said, "because that's who they have the relationship with."
At the packed panel on "Bookselling in the 21st Century," audience members eager for insight into how independent bookstores might continue to thrive received a strong dose of optimism. "I don't feel like Amazon is killing us, because we're not dead," said Jessica Stockton Bagnulo of Greenlight Bookstore, Brooklyn, N.Y. "We compete by not competing." Jenn Northington of WORD, also in Brooklyn, concurred, saying, "Apple, Amazon and Google are not booksellers. Books are loss leaders for them. It's not their livelihood." What about the Borders bankruptcy? "Nobody knows what kind of hole that's going to leave in the industry," Stockton Bagnulo admitted, but she hoped that it might lead to a more diverse marketplace and called upon publishers to assist booksellers in educating consumers, "helping them find the next place they're going to get their books." (It wouldn't be that hard: publishers could impress the message upon their authors, who could use their social media platforms to spread the word to their fans.)
Often at TOC the most memorable presentations seek to redefine what a "book" could be, and this year was no exception. Theodore Gray of Touch Press dazzled attendees with brief snippets from the iPad apps his company, Touch Press, had developed for The Elements and the forthcoming Solar System, as well as the first few minutes of a riveting performance by Fiona Shaw for an electronic edition of T.S. Eliot's The Waste Land. Hours later,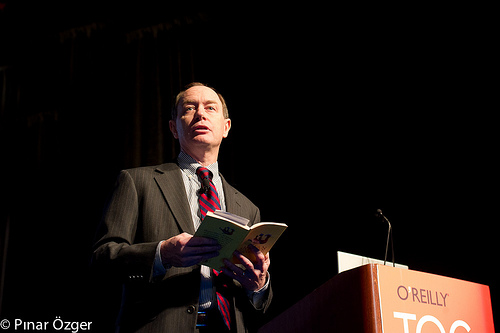 Magellan Media's Brian O'Leary accused the publishing industry of being "unduly governed by the containers we've used for centuries" and clinging to "mental models that constrain our ability to change." By focusing on the context in which information is presented, rather than the container, he suggested, publishers could leverage the existing abundance of content and give readers more flexible access to the information they need when they need it--perhaps even eliminating the end-user frustrations that lead consumers to seek that information from alternative, "pirate" venues in the first place.
As for what the first stages of such innovation would look like in the practical world, O'Reilly and Ingram Content Group offered a hint in a session outlining their shift toward a "continuous publishing" model that emphasized smaller print runs (allowing for quicker updates) and increased reliance on printing on demand (through Ingram's Lightning Source) to drastically reduce the number of steps involved in taking a content file and producing an item ready to be shipped to retail outlets or direct to customers--with the money saved on production being invested in improved content development. The ultimate goal, said O'Reilly chief operating officer Laura Baldwin, was to make every book "always available, always relevant, and never out of stock."
Another optimistic glimpse of the future came from the bookselling panel, as Booktour.com's Kevin Smokler encouraged bookstore owners to learn about their regular customers (including researching them on Facebook and Goodreads, if possible), and anticipated a day when the Espresso Book Machine becomes small enough and cheap enough and is stocked with a deep enough inventory of titles to be responsive to those customers' interests. "I look forward to the day when all my favorite bookstores have one of those machines cooling its heels in the back room," he proposed, so that nobody would ever have to wait on a special order ever again. Under such a scenario, the other panelists seemed to agree, bookstores could focus on the challenges of organizing their local literary communities and becoming genuine neighborhood fixtures. After all, "you have to determine what's unique about your space," Smokler advised--"and it's not the fact that you sell books."--Ron Hogan


Media and Movies
Media Heat: Zombie Spaceship Wasteland
Today on WHYY's Radio Times: Wesley Stace, author of Charles Jessold, Considered as a Murderer (Picador, $15, 9780312680107).

---

Tomorrow on NPR's Here & Now: Christina Meldrum, author of Amaryllis in Blueberry (Gallery, $15, 9781439156896).

---

Tomorrow night on Real Time with Bill Maher: Michelle Caruso-Cabrera, author of You Know I'm Right: More Prosperity, Less Government (Threshold, $26, 9781439193228).

---

Tomorrow night on Last Call with Carson Daly: Patton Oswalt, author of Zombie Spaceship Wasteland (Scribner, $24, 9781439149089).


This Weekend on Book TV: The Net Delusion
Book TV airs on C-Span 2 this weekend from 8 a.m. Saturday to 8 a.m. Tuesday and focuses on political and historical books as well as the book industry. The following are highlights for this coming weekend. For more information, go to Book TV's website.

Saturday, February 19

2:45 p.m. Frank Brady, author of Endgame: Bobby Fischer's Remarkable Rise and Fall--from America's Brightest Prodigy to the Edge of Madness (Crown, $25.99, 9780307463906), examines the life of the chess master turned international fugitive. (Re-airs Sunday at 8:15 p.m.)

3:30 p.m. Stephanie Coontz, author of A Strange Stirring: The Feminine Mystique and American Women at the Dawn of the 1960s (Basic Books, $25.95, 9780465002009), focuses on the 1963 publication and readership of Betty Friedan's book as a transformative moment. (Re-airs Sunday at 10 a.m. and 7 p.m.)

9 p.m. Evgeny Morozov, author of The Net Delusion: The Dark Side of Internet Freedom (PublicAffairs, $27.95, 9781586488741), argues that the Internet may do less to democratize states and more to maintain dictators and hurt dissidents. (Re-airs Sunday at 3:15 p.m. and 10 p.m.)

10 p.m. After Words. Nia-Malika Henderson interviews Carole Simpson, author of NewsLady (AuthorHouse, $28, 9781452062365). The veteran broadcast journalist chronicles her story of climbing the ranks in a white male dominated profession. (Re-airs Sunday at 9 p.m. and Monday at 12 a.m. and 3 a.m.)


Books & Authors
Awards: RNA's Pure Passion Awards Shortlists
In a "rare but not unheard of" development, a male author is among the finalists for this year's Romantic Novelists' Association Novel of the Year, which honors a book in the genre that was first published in the U.K. (or simultaneously with other countries), BBC News reported. The shortlisted fiction works are:


To Defy a King by Elizabeth Chadwick
The Golden Prince by Rebecca Dean
Kissing Mr. Wrong by Sarah Duncan
The Jewel of St. Petersburg by Kate Furnivall
Amazir by Tom Gamble
The Last Letter From Your Lover by JoJo Moyes
Finalists in all of the RNA's Pure Passion Awards categories--Romantic Comedy Prize, Historical Novel Prize and Love Story of the Year--can be found
here
. Winners will be named March 7.


GBO February Book of the Month: An Exclusive Love
The German Book Office in New York has chosen An Exclusive Love: A Memoir by Johanna Adorján, translated by Anthea Bell (Norton, $24.95, 9780393080018) as its February Book of the Month.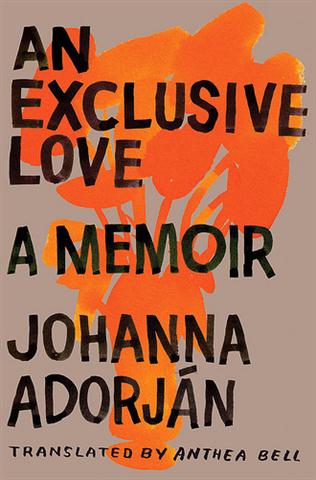 The book tells the story of Adorján's grandparents, who committed suicide together, focusing on their last day alive. In part, GBO described the book this way: "Sixteen years after her grandparents' death, Johanna Adorján sets out to fill the gaps of their story, in the process discovering unexpected things about herself and her family. Against the backdrop of the horrors of the 20th-century, she brings Vera and István back to life--a fascinating couple, peculiarly stylish, stubborn, and eccentric. With an extraordinary blend of true reporting and novelistic recreation Johanna Adorján tries to understand their last and powerful act.

"Beautifully written, tender but never sentimental, An Exclusive Love is a brilliantly constructed memoir and a gorgeous romance, a tale of two people who died as they lived: inseparable."

Adorján was born in 1971 in Stockholm, Sweden, and has studied theater and opera as well as written for the stage and screen. She has also worked as an editor and a writer for several newspapers and magazines and is currently the editor of the culture section of the Frankfurter Allgemeine Zeitung.

Bell has translated such works as W.G. Sebald's Austerlitz, Cornelia Funke's Inkworld trilogy and the Asterix comics.


Book Review
Book Review: Beneath the Night Tree
Beneath the Night Tree by Nicole Baart (Tyndale House Publishers, $12.99 Paperback, 9781414323237, January 2011)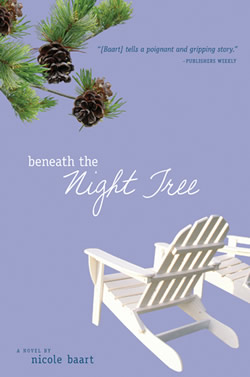 Julia DeSmit has appeared in two previous novels by Baart: After the Leaves Fall and Summer Snow. Julia is now 24, a single mom of five-year-old Daniel and loving big sister to 10-year-old Simon. These three live with a very saintly grandmother who encourages, cajoles and prods in the nicest way and reminds all of them of their dependence upon each other and God.
Baart, a writer of faith fiction, is not treacly about her message, nor does she deliver it to the detriment of the story. Julia, after coming through abandonment by her mother, the death of her father, the marriage of her boy-next-door boyfriend, the return of her brother after their mother left him, too, and an adventure in college that resulted in the birth of Daniel, is now at home in Iowa. She has recently been promoted to assistant manager at Value Foods, a position that is perhaps beneath her abilities. She is content with it, though, and with her long-distance romance with handsome, accomplished Michael, studying to be a doctor in Iowa City. Then, her tidy world goes galley west and crooked. That's where this book, the final volume in the Threads of Change trilogy, starts.
Julia receives an e-mail from Daniel's father, Parker, who left her when she refused to have an abortion. The note says: "I have thought about you every day for the past five and a half years... I'm sorry.... Do I have a child?" Her feelings of anger surface instantly and she doesn't answer for a while. Then, believing that her son has a right to know his father, she relents and lets Parker into their lives. He lives two hours away, so visits on occasional weekends. The boys both love him, Grandma smiles when he is there, and Julia finds herself mired in confused feelings. Then, Michael proposes and wants the wedding to take place in eight months. This means a move to Iowa City to be with him. What about Simon and Grandma? This is what Julia has always wanted and is the natural culmination of her five-year courtship with Michael. But is it? Three precipitating events make her take inventory of her choices: Michael's mother sees her in the local park with the boys and Parker and reports it to him, making Julia wonder why she hasn't told Michael herself; Grandma suffers a heart attack; and Daniel has an accident in the barn. All three events converge to make Julia ask where she really belongs. Though the ending might seem predictable, it is the only ending that is plausible.--Valerie Ryan
Shelf Talker: A Midwest tale of family, in one of its many incarnations, forgiveness and the joy of following the path that we work out with God's help.