Shelf Awareness for Tuesday, October 11, 2011

Quotation of the Day
Neil Gaiman Interviews Sir Terry Pratchett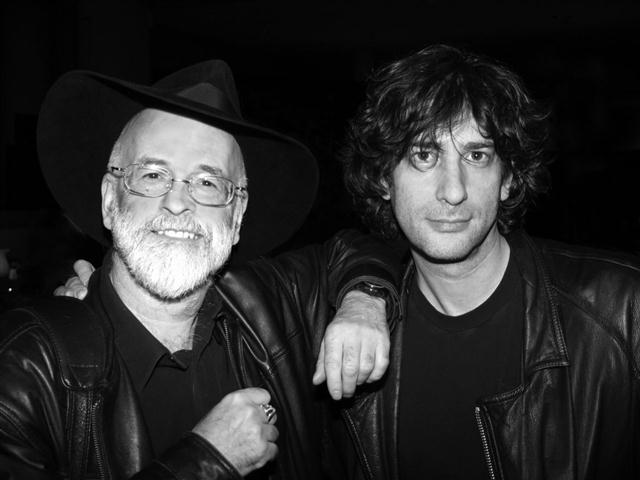 "My perception is that these days, fantasy and science fiction are effectively mainstream. You, Neil, must surely see the same thing. When I first started touring, the people that you met were, for those of us with the right radar, typically fans. These days, my Discworld books and most of my other stuff seem to be out there for what I might call 'the general reading public'.... However, there's still an assumption that it's all a bit nerdy; the dyed-in-the-wool perception of the readers of my books is that they are still that fourteen-year-old boy called Kevin. But you know, that boy has grown up and is still reading, and so are his kids."


News
New CEOs for Bertelsmann, Pottermore
Bertelsmann, owner of Random House, named CFO Thomas Rabe as its new CEO, Bloomberg reported. Effective January 1, Rabe will succeed Hartmut Ostrowski, who is resigning from the executive board for "personal reasons," according to Bertelsmann, which noted that the move was made "amicably and by mutual consent." Ostrowski will join the company's supervisory board. Rabe has been CFO at Bertelsmann since 2006.

---

Charlie Redmayne, executive v-p, chief digital officer with HarperCollins, is leaving the company to become CEO of Pottermore.com. The Bookseller reported that he will assume his new position November 7. Pottermore chairman Neil Blair called Redmayne "a formidable talent in both the digital and publishing spheres," and praised his "entrepreneurial spirit."

In a letter to HarperCollins staff, CEO Brian Murray said Redmayne "has been a tremendous leader in the digital space during one of the most challenging and interesting times in book publishing."



Amazon: 'Project Tango' in Tenn.; Ind. Explores Tax Options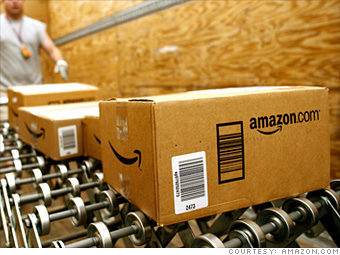 Murfreesboro and Lebanon are the
leading contenders for new Amazon distribution centers
in Tennessee, according to the
Tennessean
, which reported the online retailer "is deep into the process of selecting land" in the state under the code name "Project Tango," and officials in those two cities "offered strong incentive packages while competing with other communities for upwards of 1,500 jobs."
The activity comes after last week's announcement by Governor Bill Haslam that an agreement had been reached under which Amazon would not start collecting sales tax from Tennessee customers until 2014 (
Shelf Awareness, October 7, 2011
).
The
Tennessean
cited sources "close to the project" who said Amazon's preferred site for a million-square-foot "sort" facility is "off Joe B. Jackson Parkway in Murfreesboro, to employ as many as 1,200 people. Representatives of the company are also studying a site off Interstate 840 in Lebanon for a smaller, non-sort facility to employ 300 to 500 more."
---
The state of Indiana, which is "
starting to feel a little neglected
" after giving Amazon sales tax breaks for years, may be ready to force the issue. The
Indianapolis Star
reported that Senator Luke Kenley (R.-Noblesville), who chairs the Streamlined Sales Tax Governing Board, said, "This Tennessee deal gives me a little more leverage to keep talking to (Amazon)."
Kenley called Amazon two weeks ago to talk about the situation: "I said, 'Indiana is being pretty good to you guys. What are the chances you guys will start remitting sales tax to us?'... Now that Tennessee has done this, I'll be asking again."


Obituary Note: Jim Farley
Jim Farley, owner of Farley's Bookshop, New Hope, Pa., for 44 years, died on September 30. He was 75.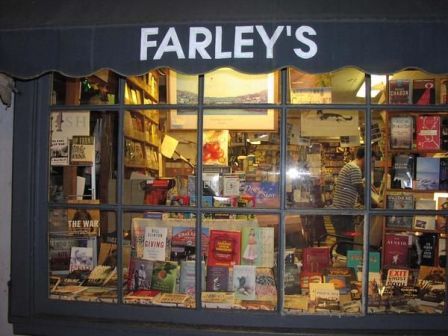 Besides being a bookseller, Farley was a Presbyterian minister and college professor. Phillyburbs.com wrote: "Jim was a dreamer. He loved books, music, wine, food, travel, politics, and to share it all with family and friends."

Chris Kerr of Parson Weems remembered: "I loved calling on him. He was a wonderfully practiced curmudgeon, former professor of religious studies and French scholar. He marched in Selma, Ala., with Martin Luther King, Jr., and Fred Shuttlesworth [who died five days after Farley]."

A memorial service will be held this Friday, October 14, at 5 p.m. at the Solebury Friends Meeting House in New Hope. The service will be followed by a reception at the bookstore.




Obituary Note: Nicky Salan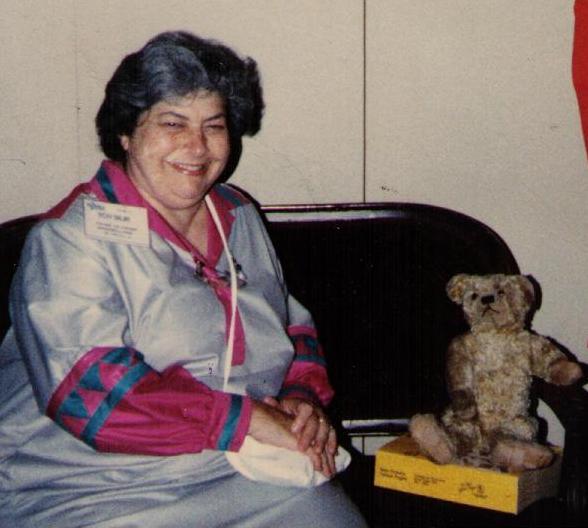 Nicky Salan, with the original Winnie-the-Pooh, owned by A.A. Milne's son, Christopher Robin, which now resides in the

New York Public Library.
Necia (Nicky) Salan, who founded Cover to Cover Booksellers, San Francisco, Calif., in 1976, died yesterday at her home. She was 77.
Salan will long be remembered as a sharp book buyer, with a special eye for children's books that were destined to become classics. As some sales reps remember, she had her own way of doing things:
Andy Weiner, Abrams: "Nicky had strong feelings about which books she wanted to sell--particularly when it came to the classics. At some point I was invited to do mock sales presentations to NCIBA members, including Nicky. As I began, I warned the bright-eyed authors and illustrators, 'This may not be easy to watch.' And when I began presenting the Frederick Warne titles, particularly Peter Rabbit spinoffs, they soon learned what I had meant. Board books, bath books, pop-up books. 'This crap isn't what I want in my store,' said Nicky. 'I'll stick with the classic hardcovers and anyone else who wants this garbage can buy it.' I heard a gasp or two from the authors/illustrators, and I turned to them and said, 'See what I mean?' But when Nicky cared passionately about a book, she could sell it better than anyone."
Gigi Reinheimer, Macmillan: "She was so generous. I remember when I first started [as a commissioned rep] at my first NCIBA, she said, 'Come sit near me.' Little did I know. She introduced me to everybody, giving me the thumbs up. She was so opinionated. I saw her first in the season, and she read through every F&G. I had one buyer who would ask, 'What did Nicky say [about the titles]?' And when she loved something she'd call other booksellers and tell them about it. She was so generous with her time and her opinion; and if she cared about you, she made you part of her family, and that never stopped."
Judy Wheeler, formerly of BookPeople, now owner of Towne Center Books: "I find myself quoting or 'channeling' Nicky in every sales rep visit. Her insight into what makes a good book for children has created quite a legacy with reps, booksellers and readers. She's already missed."
And Elaine Petrocelli of Book Passage said, "Nicky was a mentor to me and many others. Her knowledge and excitement about getting books into the hands of children and adults was inspiring. Watching her bustle around her tiny little store on Clement Street, I saw true one-on-one bookselling in action. Her opinions were strong and her enthusiasm was contagious."
Funeral services will be held on Wednesday, October 12, at 10 a.m. at Sinai Memorial Chapel, 1501 Divisadero St., San Francisco. In lieu of flowers, the family welcomes contributions to the Nicky Salan Library Fund, Grattan School, 165 Grattan St., San Francisco, Calif. 94117, or donations to the charity of your choice.


B&N to Close Long Island Store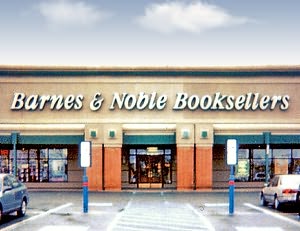 The Barnes & Noble store in Huntington Station, N.Y., will close December 31 when the lease expires, and there are no plans to relocate, the Huntington Patch reported.

"We worked aggressively to structure an economic agreement that made sense for Barnes & Noble and the property owner," said David Deason, v-p of development for B&N. "However, the owner has decided to divide the store up into smaller spaces and lease to other retailers at rents we simply can not afford."




New Harper Imprint: Dennis Lehane Books

Author Dennis Lehane will get his own imprint at HarperCollins. He will oversee an eponymous line of books for William Morrow, which will issue a select number of literary fiction titles yearly with "a dark urban edge."

"I'm one of those people who buys 10 copies of a book I like and sends it to people I think would enjoy it," said Lehane. "My goal is to call attention to worthy writers, who for some unknown reason aren't as popular as they deserve to be. That's a reason to get out of bed every morning. My background--where I grew up in Boston, the kinds of novels I like to read and write, my time spent as a writer on The Wire--will influence the kinds of books I acquire. But I just want to publish good work--an enthralling story gracefully told."



I, Steve Now Appearing Next Week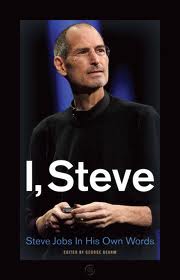 The pub date for I, Steve: Steve Jobs in His Own Words has been pushed up yet again by Agate Publishing to a week from tomorrow, Wednesday, October 19. The book, which includes more than 200 quotations from the late Apple co-founder, was originally scheduled for release in March, but was moved up to November 15 after Jobs resigned as Apple CEO in August.
Publisher Doug Seibold said that since Jobs's death on October 5, there has been an "enormous reaction to the book from media, retailers and readers." Or, as Kim Wylie, v-p for sales at Publishers Group West, Agate's distributor, put it: "Interest in this book has gone through the roof!"


Notes
Image of the Day: Forever a Blackhawk
Last Thursday, Stan Mikita, the popular Chicago Blackhawks Hall of Famer, launched his new book, Forever a Blackhawk (Triumph Books/IPG) with events that included a signing at Anderson's Bookshops in Downers Grove, Ill, where 390 books were sold. Here is Mikita (with pen instead of hockey stick) and a few of his many fans.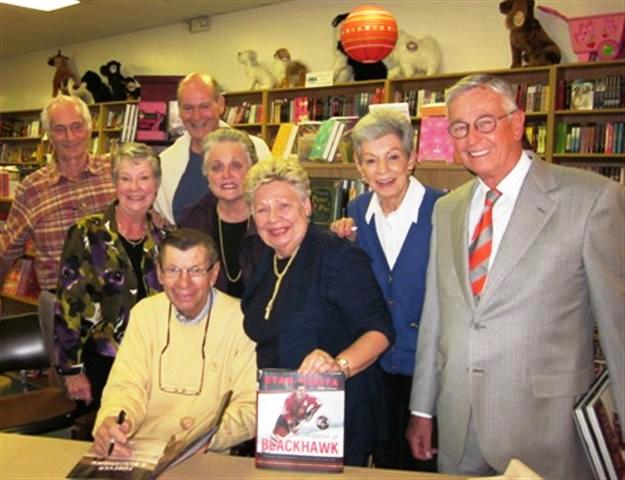 Arthur Goes Digital, with Creator Marc Brown
Marc Brown, the man behind Arthur, star of print and (small) screen, here offers an interactive lesson to children on how to draw Arthur's sister D.W. at an event hosted by ScrollMotion at Books of Wonder last Sunday, October 2.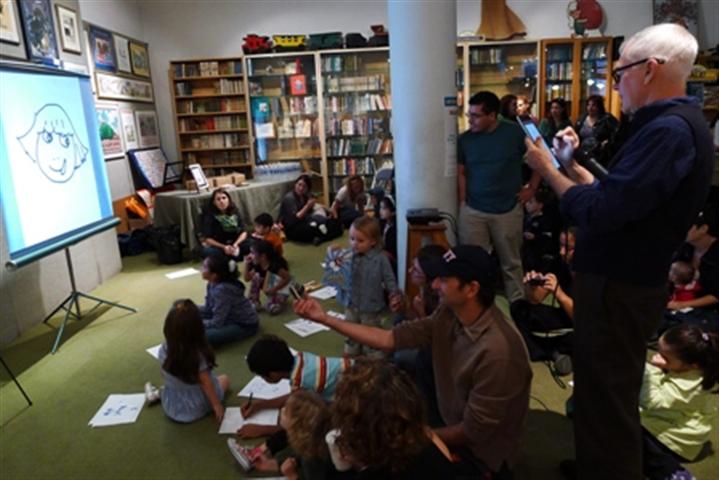 "Arthur Reads," the first collection of Arthur books created as original stories for the iPad and iPhone, are a joint production between Marc Brown Studios and ScrollMotion Kids. The nine apps will be available from iTunes for $2.99 each. These Arthur apps, narrated by Marc Brown, also include a record-your-own audio feature, interactive coloring pages, digital jigsaw puzzles and universal compatibility with the iPhone, iPod touch and iPad.
"Arthur lives wherever kids live," Brown said in a statement. "Children understand touchscreen devices intuitively. I see the future of books as a complementary relationship between digital and paper." Arthur Turns Green is now available for download on iTunes, in which the celebrated aardvark takes the lead in a green initiative at home. The other eight titles to follow on its heels: Arthur's Baby, Arthur's Birthday, Arthur Meets the President, Arthur's Pet Business, Arthur's Teacher Trouble, Arthur's Tooth, Arthur's Underwear and Arthur Writes a Story.


Random House Staff: 'It Gets Better'
In a moving video, several Random House employees shared their personal stories and offered support for LGBT youth through the It Gets Better Project.



Off-Off-Off-Broadway Bookseller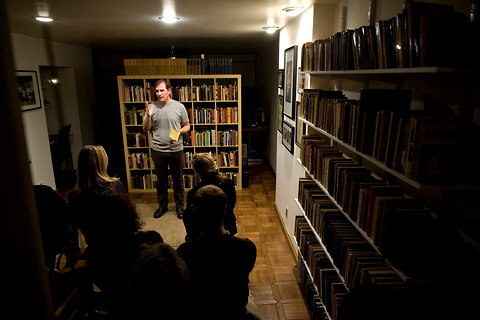 Last Monday marked the end of what might be considered the stealthiest used book sale in history with the final performance of Ed Schmidt's My Last Play, a one-man show "about acknowledging a lifetime of failure in the theater by giving away his collection of 2,000 theater books," the New York Times reported.

For the past year, audiences came 12 at a time to Schmidt's Brooklyn apartment (except for the final five performances, which were held at the powerHouse Arena due to his landlord's objections) and were allowed to select a book from his shelves as part of their admission fee. Ultimately, Schmidt "staged more then 90 performances and cultivated a word-of-mouth success that eliminated all the middlemen. He may have also suggested a new economics of selling used books. With some 1,300 tickets sold at $25 each, Mr. Schmidt undoubtedly got more for his collection than a dealer would have offered," the Times wrote.



Lerner to Distribute Stoke Barrington Books in North America
Effective next spring, Lerner Publisher Services will sell selected titles in the U.S. and Canada from Barrington Stoke, the 12-year-old publisher in the U.K. that specializes in books for middle grade reluctant and struggling readers. The titles will be sold under the Stoke Books imprint and will be "Americanized."


Eileen Lawrence Joining Little, Brown
Effective October 19, Eileen Lawrence joins Little, Brown Books for Young Readers as executive director of marketing. She was formerly senior executive director of advertising, promotion and creative services at the Macmillan Children's Publishing Group and earlier was executive director of advertising and promotion at Holt and a v-p at Bennett Book Advertising, now known as Verso Advertising.


Media and Movies
Media Heat: Harry Belafonte on NPR's Morning Edition
This morning on the Today Show: Ozzy Osbourne, author of Trust Me, I'm Dr. Ozzy: Advice from Rock's Ultimate Survivor (Grand Central, $26.99, 9781455503339).

Also on the Today Show: Carre Otis, co-author of Beauty, Disrupted: A Memoir (It Books, $25.99, 9780062024459).

---

This morning on NPR's Morning Edition: Harry Belafonte, co-author of My Song: A Memoir (Knopf, $30.50, 9780307272263).

---

Today on NPR's Diane Rehm Show: Eli Saslow, author of Ten Letters: The Stories Americans Tell Their President (Doubleday, $25.95, 9780385534307).

---

Tonight on Conan: Deepak Chopra, co-author of War of the Worldviews: Science vs. Spirituality (Harmony, $26, 9780307886880).

---

Tomorrow morning on the Today Show: Linda Evans, author of Recipes for Life: My Memories (Vanguard, $25.99, 9781593156480).

---

Tomorrow on NPR's Diane Rehm Show: Chris Bohjalian, author of The Night Strangers (Crown, $25, 9780307394996).

---

Tomorrow on Ellen: Shea Vaughn, author of Shea Vaughn's Breakthrough: The 5 Living Principles to Defeat Stress, Look Great, and Find Total Well-being (HCI, $16.95, 9780757315930).

---

Tomorrow on MSNBC's Hardball with Chris Matthews: Nicolle Wallace, author of It's Classified (Atria, $25, 9781451610963).

---

Tomorrow on CBN's 700 Club: Katie J. Davis, author of Kisses from Katie: A Story of Relentless Love and Redemption (Howard, $24, 9781451612066).




Movie: The Skin I Live In
The Skin I Live In, inspired by Thierry Jonquet's Mygale (City Lights, $13.95, 9780872864092), will have a limited U.S. release on October 14. Antonio Banderas stars as an unstable plastic surgeon who creates unbreakable artificial skin. Adapted and directed by Spanish filmmaker Pedro Almodóvar (Volver, Broken Embraces).


Movie Trailers: The Raven; Behind-the-Scenes at Hugo
Relativity has unveiled the first trailer for The Raven. The film, directed by James McTeigue, stars John Cusack as Edgar Allan Poe, "who joins with a Baltimore detective (Luke Evans) to hunt down a serial killer using Poe's works as the basis for a string of brutal murders--a pretty cool concept for a movie if executed right," Deadline.com reported. It is scheduled to be released March 9, 2012.

---

Paramount and GK Films have released a short video offering a behind-the-scenes look at Hugo, the Martin Scorsese's 3D film based on Brian Selznick's novel The Invention of Hugo Cabret that was shown last night as a surprise addition to the New York Film Festival, Deadline.com reported.



Books & Authors
Awards: Nobel Peace Prize; CWA Daggers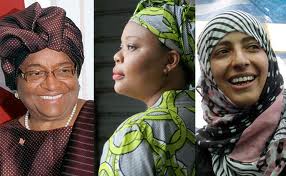 The 2011 Nobel Peace Prize winners--Ellen Johnson Sirleaf, Leymah Gbowee and Tawakkul Karman--were recognized "for their non-violent struggle for the safety of women and for women's rights to full participation in peace-building work," according to the Norwegian Nobel committee.

Gbowee is the author of Mighty Be Our Powers (Beast Books), which chronicles her life as a peace activist in Liberia. Her extraordinary story inspired Barnes & Noble chairman Len Riggio to pay for an eight-city book tour (Shelf Awareness, September 19, 2011).

---

Winners of the 2011 Crime Writers' Association Specsavers Crime Thriller Dagger Awards, were announced in London Saturday. This year's Dagger honorees are:

CWA Gold Dagger: Crooked Letter, Crooked Letter by Tom Franklin
CWA Ian Fleming Steel Dagger for Best Thriller: The Lock Artist by Steve Hamilton
CWA John Creasey New Blood Dagger: Before I Go To Sleep by S.J. Watson
ITV3 People's Bestseller Dagger: Peter James



Book Trailer of the Day: Goodnight iPad
Goodnight iPad by "Ann Droyd," illustrated by David Milgrim (Blue Rider Press), a parody book for our e-times based on Goodnight Moon.


Book Review
Book Review: Nanjing Requiem
Nanjing Requiem by Ha Jin (Pantheon, $26.95 hardcover, 9780307379764, October 18, 2011)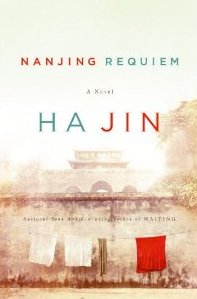 Ha Jin's previous books include Waiting, which won the PEN/Faulkner Award and the National Book Award, and War Trash, which won the PEN/Faulkner Award. This book is a departure from his usual subject matter, the fully imagined novel, in that much of the story has already been covered by Iris Chang in The Rape of Nanking. Ha Jin has written a paean of praise for Minnie Vautrin, an American missionary who chose to stay behind and try to protect Jinling Women's College when the Japanese invaded Nanjing and killed more than 300,000 Chinese residents. Ha Jin's interest in Minnie is born of the fact that she is an almost forgotten figure in the West.
The story is narrated by Minnie's fictional assistant, Anling, who is all-knowing and completely devoted to Minnie, who was known in Nanjing as the Living Bodhisattva, the Goddess of Mercy, because of her tireless protection of the suffering Chinese. The college grounds could comfortably shelter 2,000 people--but 10,000 were living there. Minnie tried to find ways to ensure food, shelter and sanitation for all of them.
The most poignant part of the story is her continuing belief that the Japanese command would be reasonable. After all, she was sheltering only women and children, not generals. Time and again, the Japanese would promise to send aid in the form of a cadre of soldiers who would protect the women. They turned out to be torturers and rapists, the same as those Minnie went to protest against.
Generalissimo Chiang Kai-shek is not spared in the telling of this shameful story. He decamped early on, leaving troops and civilians without effective leadership. The details of the massacre are utterly horrendous. The Japanese spared no one, using forms of torture hard to fathom. Countless women literally were raped to death or maimed beyond imagining. Minnie tried to minister to them, some of whom had been kidnapped from inside the college walls. Eventually, her immersion in the horror of it all and her feelings of guilt and sorrow at not being able to do more caused her to become unhinged. While she was not in her right mind, she turned on the gas jets in a friend's home and killed herself. When an acquaintance of Ha Jim lamented, "It was her kindness and generosity that undid her," Jin replied: "Yes... at least her story has moved me to write a novel about her. If I succeed, my book might put her soul at peace." One can only hope so. --Valerie Ryan
Shelf Talker: The horrors of the Nanjing massacre, retold by Ha Jin, in the story of the endless kindness and bravery of American missionary Minnie Vautrin.