Shelf Awareness for Thursday, January 12, 2012

News
Seattle Shocker: Pearl to Publish with Amazon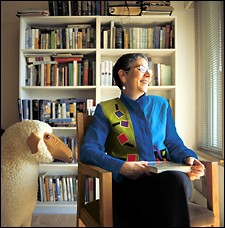 Nancy Pearl, the former librarian and bookseller, author of the Book Lust series, NPR book commentator and champion of reading, libraries and independent bookstores, is launching the Book Lust Rediscoveries series with Amazon.com.

The series of about six books a year will consist of Pearl's favorite out-of-print books that will be available "in print editions via Amazon.com and as audiobooks via Amazon.com and Audible.com, at bookstores, wholesalers and libraries nationwide and as eBooks in the Kindle Store," Amazon said. The company's statement had no information on how non-Amazon outlets might be able to obtain the printed versions of the books. The books will include introductions by Pearl, a list of discussion questions for book groups and suggestions for similar titles.

Pearl will donate part of the proceeds from the books' sales to the Nancy Pearl Endowment for Public Librarianship at the University of Washington's Information School. "Helping these wonderful books find new readers is, for me, a joy and a delight," Pearl said, adding that she has received many requests from readers who found some of her recommended titles--a significant number of which are out-of-print--difficult to find.

The first two titles in the series are:
A Gay and Melancholy Sound by Merle Miller, to be published April 3. ("Joshua Bland tells the story of his life growing up in small-town Iowa as a child prodigy to his career as a theater producer and his most recent divorce: a life marked by a failure to love and be loved.")
After Life by Rhian Ellis, which appears June 5. ("A charming novel that's part psychological thriller, partly a story of mothers and daughters, and partly something entirely original.")

The move has shocked some people in the industry. The Stranger, the Seattle website, outlined why: "Pearl built her fame on a career at Seattle Public Library and through partnerships with local bookstores. Many of the local librarians and independent booksellers who supported her can't stand Amazon.com, which means that things could get a little awkward around here real soon."




HarperCollins Launches Backlist Print/POD Program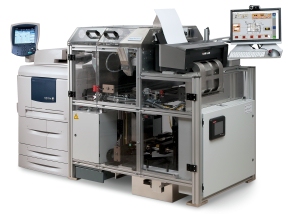 HarperCollins today is launching its Comprehensive Backlist Program that will enable independent bookstores with Espresso Book Machines to promote much of the company's backlist through a combination of "a core assortment" of printed books on the shelves and in-store "digital-to-print at retail." The program encompasses thousands of adult trade paperback titles and some YA paperbacks. For now, illustrated books, picture books and some other titles are not included.

The program officially begins at 1 p.m. Eastern time, when the initial nine participating stores will simultaneously print a copy of Truth & Beauty by Ann Patchett. (Patchett became an independent bookseller last year when she co-founded Parnassus Books in Nashville, Tenn.)

"Physical bookstores, as the recent robust holiday sales have shown, remain a critical channel for customers to discover and buy print books, and we want all HarperCollins titles to be available there, whether carried regularly on shelves or now via print-on-demand machines," explained Josh Marwell, president of sales at HarperCollins. "The program is a win for authors, who will have more books available in stores, and for booksellers, who will be able to immediately sell many more titles to customers without the limits of physical space and inventory dollars."

Booksellers who wish to participate in the program should contact their HarperCollins rep. In addition, staff from the company will be at the Winter Institute in New Orleans next week.

The nine participating bookstores are Harvard Book Store, Cambridge, Mass.; McNally Jackson, New York City; Northshire Bookstore, Manchester Center, Vt.; Politics and Prose, Washington, D.C.; Schuler Books & Music, Grand Rapids, Mich.; Tattered Cover Book Store, Denver, Colo.; Third Place Books, Seattle, Wash.; University Book Store, Seattle, Wash.; and Village Books, Bellingham, Wash.




Heartland Fall Forum Set for 2012, 2013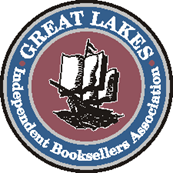 It's official: the Great Lakes Independent Booksellers Association and the Midwest Independent Booksellers Association are holding a joint show this year and next. The first Heartland Fall Forum will be in Minneapolis, Minn., October 3-5, and the 2013 show will be somewhere in the GLIBA region.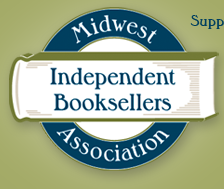 The idea of a joint show has gelled for some years and grew after the two associations held a successful joint spring meeting last March. The Heartland Fall Forum allows publishers and others to consolidate their Midwestern marketing.
In an e-mail to members yesterday about the move, GLIBA executive director Deb Leonard wrote, "We see this as a golden opportunity to make our trade show something stronger than ever. We are looking for ideas from everyone about how we can redesign the old format to increase the dialogue between the publishers, booksellers, authors, and book reps to strengthen those relationships, and perhaps create new business models to help us forge ahead in this business that we love."


McDonald's Happy Books Campaign in U.K.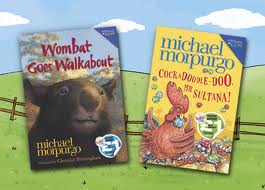 Fast food chain McDonald's plans to give away approximately nine million copies of Michael Morpurgo's Mudpuddle Farm children's books series in the U.K. "as part of a campaign for its Happy Meal product," the Guardian reported, describing the campaign as a way to "cash in on the popularity of the launch of blockbuster film War Horse," which was adapted from one of the author's books. The deal with HarperCollins, which is backed by the National Literary Trust, will feature "a major TV campaign" and run until February 7.
"We are very supportive of McDonald's decision to give families access to popular books," said NLT director Jonathan Douglas. "Its size and scale will be a huge leap towards encouraging more families to read together."



Book Buzz at the Winter Institute, Part 1
In book publishing, as in life, timing is everything. Thanks to the recent death of Kim Jong-il, a couple of novels set in North Korea are getting lots of buzz going into the American Booksellers Association's seventh annual Winter Institute, to be held next week in New Orleans. (Nearly 70 authors will be guests and more than 200 galleys will be available for the 500 booksellers who attend.)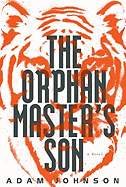 The most buzzed book hands-down is Adam Johnson's The Orphan Master's Son. Published by Random House this week, the novel is about an orphaned boy who descends into an underworld of kidnapping and navigates the propaganda-filled and treacherous world of Dear Leader. The book is getting a lot of praise, which makes the booksellers we spoke with even more delighted that Johnson will be at the Winter Institute so that they can meet him.
"It just feels so original," said Robert Sindelar of Third Place Books, Lake Forest Park, Wash. "With every scene I think, 'I haven't read anything like this.' It's almost as if Kafka wrote a thriller." He emphasized, however, that the resulting book is not a typical thriller.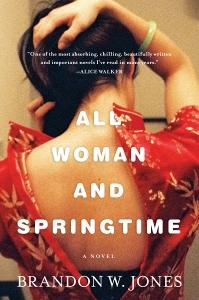 The other WI7 buzz book set in North Korea is All Woman and Springtime, a debut by Brandon Jones (Algonquin, May). While The Orphan Master's Son gives us a boy's story, All Woman and Springtime is in some ways a female equivalent--about orphaned girls who wind up as sex slaves.
"I love to get a debut and push it," said Lanora Haradon, owner of Next Chapter Books in Mequon, Wis., who predicted The Orphan Master's Son will be shortlisted for several awards and will make many end-of-year lists, and is also excited about All Woman and Springtime.
The Winter Institute has become an increasingly important way of establishing books, particularly by new or unknown authors. Veteran book buyer Paul Yamazaki at City Lights in San Francisco said that one-on-one time with authors helps him translate his enthusiasm for their books both to his customers and to staffers who do not go to the Winter Institute. "For a bookseller, it makes the connection deeper," said Yamazaki.
Geoffrey Jennings from Rainy Day Books in Fairway, Kan., wished there were a bookseller competition to sell the most copies of a title discovered at the Winter Institute. Jennings's track record is impressive and shows the power of the annual conference: last year he sold 500 copies of Wingshooters by Nina Revoyr (Akashic) and the year before did the same for Matterhorn by Karl Marlantes (Grove).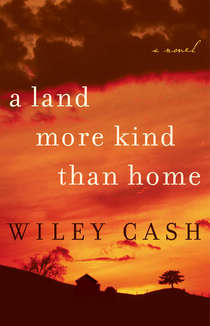 Other debut novels are attracting great interest. Cathy Langer, buyer at the Tattered Cover, Denver, Colo., has kind words for A Land More Kind than Home by Wiley Cash (Morrow, May). Cash, who hails from the North Carolina mountains in which he set his novel, left his home state to study at the University of Louisiana with Ernest Gaines, whom he describes as "the South's greatest living writer." Compared with Tom Franklin, John Hart and Peter Dexter, Cash's story involves a mother and two sons (one who is mentally disabled), and a creepy charismatic preacher in a church with questionable practices. "It's beautifully written," said Langer.
Mitchell Kaplan, owner of Books & Books with stores in southern Florida, the Cayman Islands and Westhampton Beach, N.Y., was so taken with the debut novel by Kris D'Agostino, The Sleepy Hollow Family Almanac (Algonquin, March), that he acquired the film rights. "Everything Algonquin publishes is terrific," observed Books & Books events coordinator Cristina Nosti.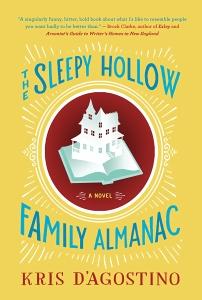 Haradon echoed the sentiment about Algonquin's publishing track record, calling it her "own little weakness" to read anything the company publishes. Of course, it was Algonquin's success with Sara Gruen's debut, Water for Elephants, that set the Winter Institute as the bestseller-in-the-making event in its first year.
According to Langer, one of the debuts that got passed around among the Tattered Cover staff this fall was The Book of Jonas by Stephen Dau (Blue Rider/Penguin, March). It's about an Muslim war orphan and his relationship to the American soldier who saved him and his awkward adjustment to life in Pennsylvania. "It's spare, clean prose," said Langer.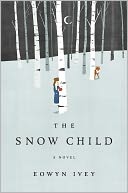 Bookseller-turned-author debut is a particular favorite indie handsell opportunity, so many eagerly anticipate The Snow Child (Reagan Arthur/Hachette, Feb.) by Eowyn Ivey, who works at Fireside Books in Palmer, Alaska. In the book, set in 1920 Alaska, a childless homesteading couple build a snow child during the first snowfall, only to discover the next morning that the snow child is gone and a strange towheaded girl is wandering in the woods near their home. "I love the premise," said Jennings.
Valerie Koehler, owner of Blue Willow Bookshop in Houston, hails A Lady Cyclist's Guide to Kashgar (Bloomsbury, May), the debut novel by Suzanne Joinson, as this year's read for lovers of The Guernsey Literary and Potato Peel Pie Society and Major Pettigrew's Last Stand. The book is about two missionary sisters who travel the Silk Road toward Kashgar in 1923.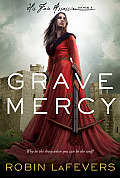 Maryelizabeth Hart, events coordinator of Mysterious Galaxy in San Diego and Redondo Beach, Calif., said she is excited about children's author Robin LaFevers's debut in young adult fiction, Grave Mercy (Houghton Mifflin Harcourt, April), the first of a trilogy. Set in Brittany in the Middle Ages, the story is about a young girl born with the mark of death who is rescued and brought to a convent of assassin nuns. "Anytime you get to use the phrase 'assassin nuns,' you've pretty much got a winner," said Hart.
Another YA title, John Green's The Fault in Our Stars, just published by Dutton, will make him one of the most sought after authors at WI7. "If they don't give that guy the National Book Award, then it's rigged," said Jennings. "He writes such authentic characters and really gets into the minds of these kids."
Among the authors in attendance are some indie bookseller favorites who have new adult titles, including Richard Ford, Chris Cleave, Lauren Groff and Katherine Howe. Canada (Ecco, May) is Ford's first novel in five years. Groff follows up her bestselling The Monsters of Templeton with Arcadia (Voice/Hyperion, March). "There's an energetic sensitivity to her writing," said Hart.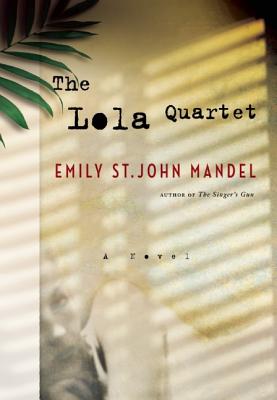 Chris Cleave of Little Bee fame fictionalizes the London Olympics in Gold, which will be published by Simon & Schuster just as the Summer Games get underway in July. For those who want a more epic period piece, Katherine Howe's The House of Velvet and Glass (Voice/Hyperion, April) focuses on a young woman dealing with the recent loss of her mother and sister on the Titanic, her brother and his actress lady friend's mysterious reappearance in Boston, and shocking secrets from her family's past.
Emily St. John Mandel, whom Michele Filgate, events coordinator at McNally Jackson in New York City, called an "indie bookseller darling," returns with The Lola Quartet (Unbridled, May). "I love the Big Six, but I also love the risks small publishers are taking on their books," said Filgate.
Good observation, Michele. In tomorrow's WI7 buzz books part two, we look at indie presses, memoirs and more. --Bridget Kinsella


Notes
Image of the Day: Screenwriter As Novelist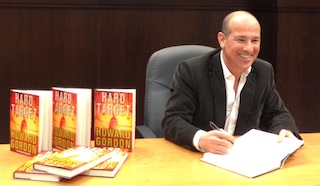 Howard Gordon, creator of 24, co-creator of the Showtime series Homeland and showrunner of the NBC series Awake, presented and signed his second novel, Hard Target (Touchstone), at the Barnes & Noble at the Grove in Los Angeles last night. He spoke to friends and fans about his hit TV shows and the challenge of becoming a novelist after a career writing for the screen.


Cool Idea: Weller Book Works' 'Book Drop'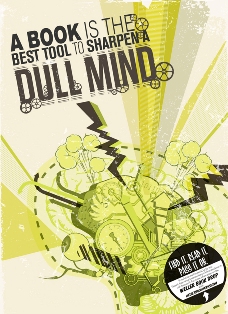 Thanks to the Salt Lake Tribune for its short item about the guerrilla marketing campaign for Weller Book Works, which opens tomorrow in Trolley Square in Salt Lake City, after many years as Sam Weller's Books. A key part of the campaign is a "book drop"--the store is leaving 900 books, wrapped in book covers promoting the store, around the city. (The covers suggest people who find and read the books leave them in public for others to find.) Go to the website of the store's ad agency, Super Top Secret, and scroll down to see its very clever wrapping and posters.


New Book Titles Made While You Wait by REM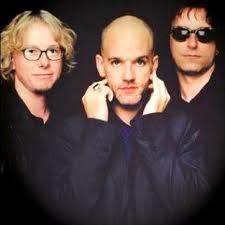 Now that the band REM has called it quits, Algonquin marketing director Craig Popelars imagined a way for the publishing world to solve its eternal challenge of picking just the right title for a new book, while simultaneously providing Michael Stipe "with enough ancillary income to keep him from performing at state fairs or writing his own memoir."

Popelars unveiled his deceptively simple plan in a post at the Nervous Breakdown, where he conjured "a brave new world wherein all books will be titled after an REM song, even if the title doesn't come close to reflecting the book's subject."

He even suggested a few possibilities to look for down the line, including Strange Currencies by James Patterson, Electron Blue by Orson Scott Card, Number 9 Dream by Haruki Murakami, Crush with Eyeliner by Candace Bushnell, Life and How to Live It by Eckhart Tolle, It's the End of the World as We Know It (And I Feel Fine) by Thomas L. Friedman and Shiny Happy People by Todd Parr.




Publisher's Catalogue As Work of Art
Sales rep George Carroll reports on one publisher's surprisingly beautiful new publication: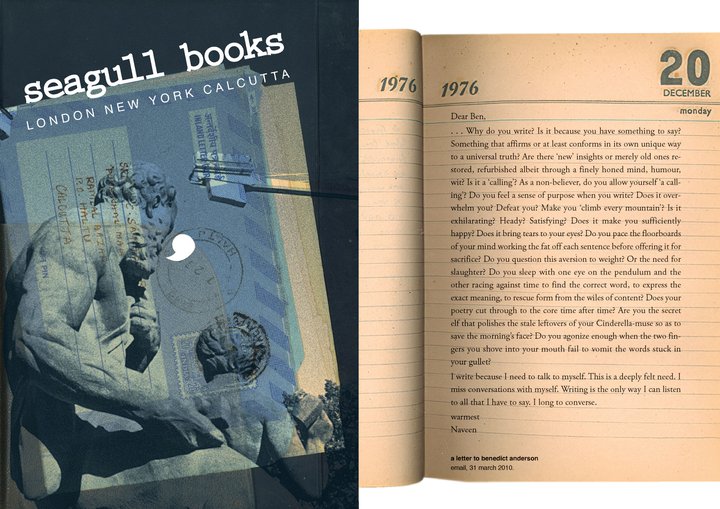 Naveen Kishore of
Seagull Books
, which has headquarters in Calcutta, India, and is distributed by the University of Chicago Press, is a contrarian. As ever more publishers rush to create digital seasonal catalogues to replace the paper variety, Kishore is showcasing his forthcoming list in a 412-page, clothbound, gilt-edged, full-color catalogue-tome.
At its core, the catalogue announces 42 new titles, 24 for spring 2012 release, a range of fiction and nonfiction from around the world. But that's just the skeleton of this opus. In homage to the forthcoming
The Loss Library and Other Unfinished Stories
by Ivan Vladislavic, the catalogue has the theme of loss and includes contributions by authors, editors, translators, publishers and booksellers, all of which are illustrated by the talented designer Sunandini Banerjee.
Among the highlights in the catalogue: Hans Magnus Enzenberger's poem "Notice of Loss"; a 10-page graphic representation of loss by illustrator Martin Rowson; a short story by Stephen Moorehead of Third Place Books in Ravenna; a letter from Benedict Anderson; a piece by Teresa Fagan on the loss between an original text and a translator's rendering; and, most appropriately, Elliott Bay Book Company's Rick Simonson on the loss of the printed catalogue. Other contributors include Rukun Advani of Permanent Black, New Directions' Barbara Epler, OR Books' Colin Robinson, Gerry Donaghy of Powell's Books, and authors Urs Widmer, Dorothee Elmiger, Inka Parei and Sherko Fatah.
The Seagull catalogue has a somewhat limited printing, but there are many copies circulating. Rather than being tossed in the recycle bin or deleted with a keystroke, the catalogue will likely take its place alongside books on shelves, on bedside tables and be passed from reader to reader.
The printed catalogue is dead. Long live the printed catalogue!


Book Trailer of the Day: Deliciously G-Free
Deliciously G-Free: Food So Flavorful They'll Never Believe It's Gluten-Free by Elisabeth Hasselbeck (Ballantine).


Media and Movies
Downton Abbey Fever
With the beginning of its second season on PBS last Sunday, Downton Abbey, about an aristocratic British family and its servants in the early 20th century, has become so popular that booksellers and publishers are promoting a range of related books, far beyond obviously connected titles like The World of Downton Abbey by Jessica Fellowes and Lady Almina and the Real Downton Abbey: The Lost Legacy of Highclere Castle by the Countess of Carnarvon (Shelf Awareness, January 6, 2012).

The New York Times reported that Downton Abbey titles include memoirs of servants in the Edwardian period and histories of the era as well as books about the Titanic--which sank 100 years ago this coming April--and World War I.

"We're just riding that Downton Abbey wave," said Stephen Morrison, editor-in-chief and associate publisher of Penguin Books.

Barnes & Noble has a Downton Abbey promotion, and last Friday Northshire Bookstore, Manchester Center, Vt., hosted a preview of the first episode that drew 50 people.

Among titles mentioned by the Times:

Rose: My Life in Service to Lady Astor by Rosina Harrison
What the Butler Winked At by Eric Horne
Parade's End by Ford Madox Ford
Love in a Cold Climate by Nancy Mitford
A Bitter Truth by Charles Todd
Into the Silence by Wade Davis
The Decline and Fall of the British Aristocracy by David Cannadine




Media Heat: Dylan Ratigan on Morning Joe
Tomorrow morning on MSNBC's Morning Joe: Dylan Ratigan, author of Greedy Bastards: How We Can Stop Corporate Communists, Banksters, and Other Vampires from Sucking America Dry (Simon & Schuster, $25, 9781451642223).


This Weekend on Book TV: Jodi Kantor's The Obamas
Book TV airs on C-Span 2 this week from 8 a.m. Saturday to 8 a.m. Monday and focuses on political and historical books as well as the book industry. The following are highlights for this coming weekend. For more information, go to Book TV's website.

Saturday, January 14

8 a.m. Jean Baker , author of Margaret Sanger: A Life of Passion (Hill and Wang, $35, 9780809094981), chronicles the life of the pioneering birth control advocate. (Re-airs Saturday at 8 a.m. and 4:45 p.m., and January 22 at 3 a.m.)

1 p.m. Winston Groom, author of Kearny's March: The Epic Creation of the American West, 1846-1847 (Knopf, $27.95, 9780307270962), recounts General Stephen Watts Kearney's command of 2,000 American soldiers who marched from Fort Leavenworth, Kan., to California in 1846. (Re-airs Sunday at 8:30 a.m.)

2:15 p.m. David Stewart, author of American Emperor: Aaron Burr's Challenge to Jefferson's America (S&S, $30, 9781439157183), discusses Burr's plan to create an empire on the Gulf of Mexico. (Re-airs Saturday at 8 p.m. and Sunday at 11 p.m.)

3:30 p.m. Alex Perry, author of Lifeblood: How to Change the World One Dead Mosquito at a Time (PublicAffairs, $25.99, 9781610390866), talks about the effort of philanthropist Ray Chambers to eradicate Malaria. (Re-airs Sunday at 6 a.m.)

7 p.m. Mark Whitaker, author of My Long Trip Home: A Family Memoir (S&S, $25.99, 9781451627541), recounts his childhood as the son of an African-American, academic father and a French, emigrant mother. (Re-airs Sunday at 2 p.m. and 10 p.m., and January 22 at 11 a.m.)

9 p.m. William Doyle, author of A Soldier's Dream: Captain Travis Patriquin and the Awakening of Iraq (NAL, $25.95, 9780451230003), tells the story of the man who was instrumental in gaining U.S. support for the 2006 Sunni Awakening. (Re-airs Sunday at 11 a.m. and Monday at 1 a.m.)

10 p.m. After Words. Veteran ABC News journalist Sam Donaldson interviews Chris Matthews, author of Jack Kennedy: Elusive Hero (S&S, $27.50, 9781451635089). (Re-airs Sunday at 9 p.m., Monday at 12 a.m. and 3 a.m., and January 22 at 12 p.m.)

11 p.m. In an interview with David Brooks, Jodi Kantor, author of The Obamas (Little, Brown, $29.99, 9780316098755), examines the First Couple's relationship. (Re-airs Sunday at 9:45 a.m. and 7:30 p.m., and January 21 at 12 p.m.)



Book Review
Review: The New Hate
The New Hate: A History of Fear and Loathing on the Populist Right by Arthur Goldwag (Pantheon, $27.95 hardcover, 9780307379696, February 7, 2012)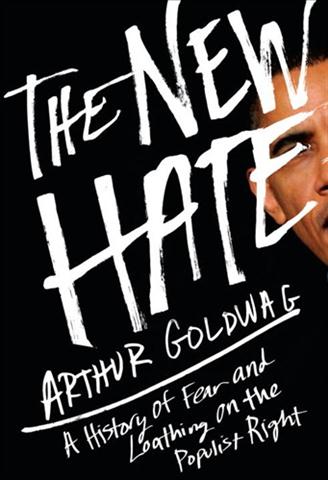 For those unfamiliar with the history of right-wing extremism in the U.S., Arthur Goldwag's The New Hate provides a useful primer on the nation's "long-standing penchant for conspiratorial thinking, its never-ending quest for scapegoats." Goldwag's (Cults, Conspiracies, and Secret Societies) wide-ranging narrative hits most of the low points of American bias; one of the more intriguing chapters examines Henry Ford's virulent anti-Semitism and its roots in the notorious forged blueprint for Jewish world domination, The Protocols of the Elders of Zion. Though Donald Trump pumped hot air into his short-lived presidential balloon in 2011 by reviving discredited rumors about Barack Obama's citizenship, it's still startling to picture one of his business forebears publishing a newspaper as naked in its prejudice as Ford's Dearborn Independent.
Anti-Jewish prejudice (hardly limited to Ford, of course) is just one example of what Goldwag describes as a "toxic brew of racial, religious, gender, and nationalistic chauvinism" that has targeted Catholics, Freemasons and many others throughout American history. These bubbles of intolerance seem to reside permanently in our national bloodstream, often springing to life, like the onslaught of a new strain of virus, in periods of economic insecurity. Today, however, the more distasteful incarnations of such nativisim have been sanitized, making it possible for those willing to exploit them to earn a lucrative livelihood. Walk into any bookstore and you'll find an enthusiastic cadre of "right-wing performance artists and impresarios" like Glenn Beck, peddling books that gleefully conflate "liberal" with "demonic" or "fascist." (Goldwag reports that Beck garnered upward of $30 million in 2010, only a small fraction of which came from his now-canceled Fox News Channel show, where he resurrected deranged conspiracy theories, like the one about how the artwork at Rockefeller Center masks a communist agenda.)
Though his thoroughness in exploring this subject is impressive, Goldwag has one habit that detracts from the force of his narrative, especially in its latter stages: he's fond of quoting at length from the writings or speeches of his sometimes obscure subjects, and as their tirades take on a more extreme tinge, you may find yourself skimming to avoid spending too much time in their company. If there's any comfort in this dispiriting account, it's that the conspiracy-minded have (largely) been confined to the margins of American political and cultural life. That's small consolation, though, when balanced against the unavoidable conclusion that the haters will always be with us or, as Goldwag puts it, the realization that "the New Hate is the same as the Old Hate--only now it's hiding in plain sight." --Harvey Freedenberg
Shelf Talker: Arthur Goldwag presents a comprehensive, if at times depressing, history of right-wing extremism and its intermittent incursions into mainstream American political culture.