Shelf Awareness for Friday, August 17, 2012

News
Government Reconsiders Large Kindle Touch Order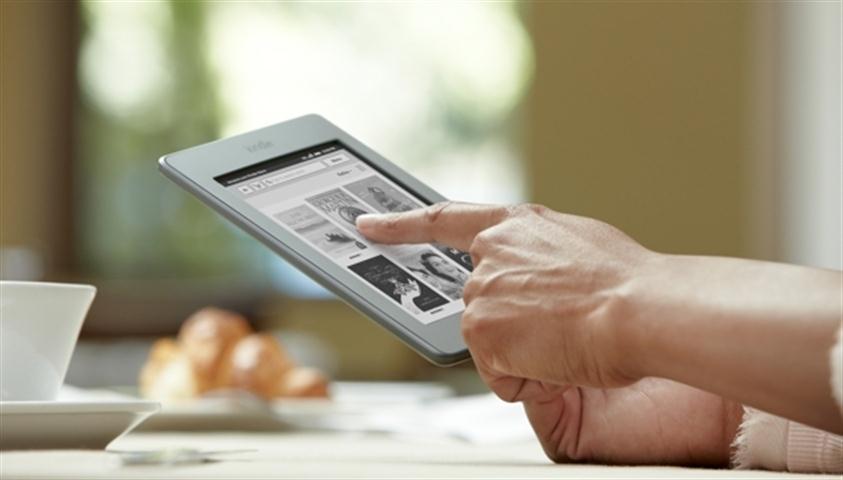 The U.S. State Department has officially withdrawn its earlier Request for Proposals on a no-bid, $16.5 million contract with Amazon to provide Kindle Touches for its overseas language-education programs, PaidContent reported.

According to a statement from a State Department spokesperson, "In order to conduct additional market research and further explore technological options for our public diplomacy programs, the Department of State opted on August 15 to end the Request for Proposals for the Amazon Kindle in favor of proceeding with a Request for Information (RFI) process. This action will open to all vendors the opportunity to respond to the Department's requirements for a mobile learning program."



Tampa's Inkwood Books For Sale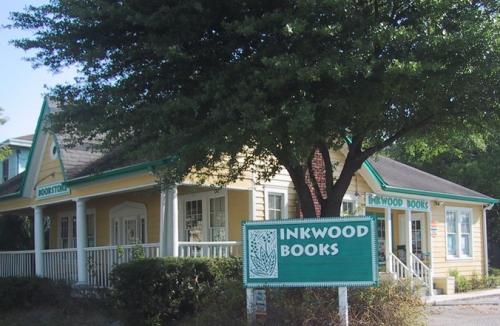 Inkwood Books, "the fiercely independent bookstore in a cozy old Hyde Park bungalow" in Tampa, Fla., is for sale, but co-owner Carla Jimenez said "there's more to the story, a deeper read, and hope... that the spirit of Inkwood will persevere," the Tampa Bay Times reported.
She and business partner Leslie Reiner insisted this news "is not an obituary" for the 20-year-old bookshop, the Times wrote. Jimenez has been contemplating retirement for some time, and Reiner does not want to be the sole owner. "I could do it, but it wouldn't be as much fun," she said. There is still a possibility that Reiner would stay on if Inkwood sells.

"There's no bad news here," Jimenez stressed, noting that she does have interest from suitors "who want to keep this going."



St. Mark's Gets New Lease on Bookshop Life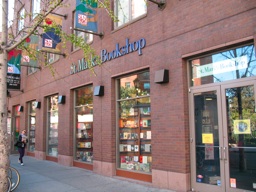 St. Mark's Bookshop in New York City has exceeded its fundraising goal of $23,000 through local funding and coupon site Lucky Ant to finance a move to a smaller, "more affordable location within the neighborhood and refine its online presence," DNAInfo reported.

Despite a measure of rent relief the bookseller had gained from landlord Cooper Union following a community campaign to save St. Mark's, co-owner Bob Contant recently told DNAInfo "the shop was hoping to find an even cheaper space for about $10,000 a month, compared to its current rent of $17,500."




Now Undergoing Renovation: Indies Profit from Changes
Several indie bookstores are currently renovating for a variety of reasons, including "to improve traffic flow, create more or less space or simply spruce up," Bookselling This Week reported.

"I'm so glad we did it--it really brightened the whole store up," said Suzanna Hermans, co-owner of Oblong Books & Music, which is in the process of renovating both its Rhinebeck and Millerton, N.Y. locations. "The NEIBA Peer Review was essential. For our Rhinebeck store, we knew we were going to be expanding anyway, so it seemed like the right time to remodel. We got lots of great feedback at the peer review that we were able to put in action right away."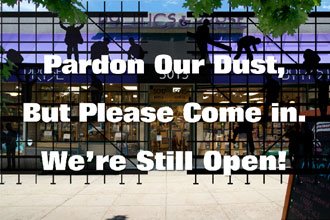 Responding to a surge in customer traffic, Politics & Prose Bookstore, Washington, D.C., is changing the store's layout. "We have a good problem, which is that our events are drawing larger and larger audiences," said co-owner Bradley Graham. "And we see this trend continuing, so we wanted to try to do something that will provide a more comfortable viewing experience for the people coming to the store."

Builders Booksource, Berkeley, Calif., opted to "resize" the store from 2,700 square feet space to about 1,400 square feet. "It's a different market now," said owner George Kiskaddon. "It will be a nice relief from the high rent. It's definitely going to be cozier, but it won't take away from the store. We'll have just as much business in a smaller space."

John Hugo, owner of the Book Rack Bookstore, Newburyport, Mass., chose to give his store a changeover focusing on aesthetics, as well as adding a new gifts-and-cards section. "It had been a while, and we decided it needed a big soup to nuts redo," he said. "It was expensive but worth every penny. Everybody says it looks fantastic in here. It has a new pizzazz."



Banned Books Week Update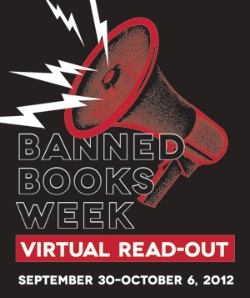 An Internet Read-Out from banned books will again be the centerpiece of this year's Banned Books Week celebration that will take place September 30 to October 6. In 2011, more than 800 people posted videos of themselves on YouTube. Bookstores contributed more than 90 videos. The American Booksellers Foundation for Free Expression is providing both written and video instructions for producing and uploading videos.

In addition to a free poster to help promote the read-out in bookstores, ABFFE is helping booksellers participate in more traditional ways as well: its Banned Books Week handbook offers tips on promotions, including making displays, and lists posters that can be downloaded and reproduced at copy shops. ABFFE is also holding a sale on T-shirts, buttons, bumper stickers and bookmarks that can be used to promote Banned Books Week. The American Library Association has extensive promotional information, too.



'Find Your Local Bookshop' Button Debuts in U.K.

The Booksellers Association in the U.K. has unveiled a search button for host websites that directs book buyers to "find their local bookshop," the Bookseller reported. Websites currently featuring the button include the Society of Authors, the Books Marketing Society, the Independent Publishers Guild and the Publishers Association. Plans call for extending the reach further to publishers and other companies promoting books online.

The Bookseller noted that the button links readers to a BA bookshop search page, where they can search over 3,500 member stores. The BA noted that it "is keen to deliver consumers the choice of shopping with their local bookseller, whether on the high street or on their website" and was "urging publishers to introduce the idea of bookshops to website visitors."



Notes
Image of the Day: Viewing The Dog Stars from a Patio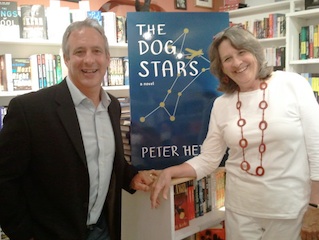 On Wednesday, the King's English Bookshop, Salt Lake City, Utah, hosted a reading on its patio by adventure writer and NPR contributor Peter Heller, whose first novel is The Dog Stars (Knopf). The book is the store's current "porcupine," a book that every King's English bookseller has read and loved. Here's Peter Heller with King's English co-owner Betsy Burton.


Where Bookstore & Art Gallery Meet in NYC
A "parallel art world, one that seems almost clandestine" and "galleries don't have the word 'gallery' in the name" were two descriptions Randy Kennedy used in his New York Times essay about exploring the city's bookshops that focus on "art or artists, or books made by artists, or books and other things, mostly on paper, directly or obliquely related to the life of contemporary art."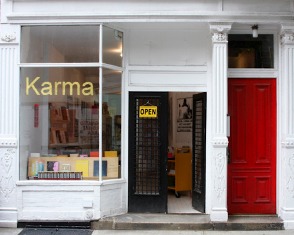 "To describe them as bookstores--which they are, in the narrowest technical sense--would be a little like describing On the Road as a guide to traveling America by automobile," Kennedy observed, noting that "over the last few years the city has entered a kind of golden age of art-book establishments that transcend the bounds of the bookstore." Among the bookstores highlighted were Karma, 6 Decades, Specific Object, Printed Matter, Dashwood Books and Fulton Ryder.

"What all these stores have in common is a firm belief in the book as art, at a time when the form of the book itself is dematerializing into the digital at a rapid clip," Kennedy wrote, adding: "But perhaps because the physical book is coming to seem more like an object than ever before, the current landscape of shops blurs the line between bookstore and gallery in rollicking, unpredictable fashion."



Joan Lee Joining HMH Children's Book Group
Effective next Tuesday, Joan Lee is joining Houghton Mifflin Harcourt Children's Book Group in the New York office as senior marketing manager. She has been marketing manager at Hyperion Books.




Book Trailer of the Day: The Memory Thief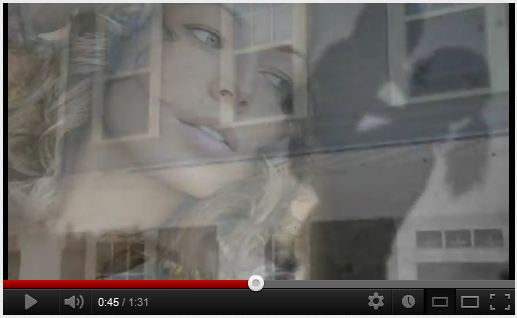 The Memory Thief: A Novel by Emily Colin (Ballantine).


Media and Movies
Media Heat: Kati Marton on NPR's Weekend Edition
Tomorrow on NPR's Weekend Edition: Kati Marton, author of Paris: A Love Story (Simon & Schuster, $24, 9781451691542).
---
Tomorrow and Sunday on Fox News' Huckabee: SQuire Rushnell, author of Divine Alignment (Howard, $19.99, 9781451648560).
---
Sunday on This Week with George Stephanopoulos: Neil Barofsky, author of Bailout: An Inside Account of How Washington Abandoned Main Street While Rescuing Wall Street (Free Press, $26, 9781451684933).


Weeds: $*!@ Cool Plug for Go the F**k to Sleep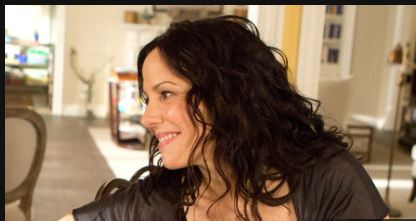 This coming Sunday's episode of Showtime's Weeds, starring Mary-Louise Parker, features an appearance by Go the F**k to Sleep, last year's surprise bestseller by Adam Mansbach, illustrated by Ricardo Corts (Akashic Books). A character will mention the book title and read a stanza from it; the cover will be shown.


Movie Casting: Olive's Ocean
Elle Fanning (We Bought a Zoo, Super 8) will star in Olive's Ocean, adapted from the 2004 Newbury Honor novel by Kevin Henkes, Deadline.com reported. Christina Hammonds Reed will write the screenplay. Donald Rosenfeld, who optioned the book, will produce with Andreas Roald and Celestia Fox.

The project's genesis came from Rosenfeld's experience with Elle's sister, Dakota, during the filming of Effie: "While on set, Rosenfeld asked her sister Elle what her favorite book was, and when she answered Olive's Ocean, that started the process."



Books & Authors
Book Brahmin: Daniel Wolff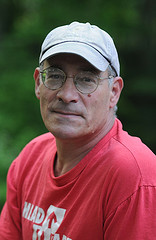 "People keep telling me I ought to brand myself. I gather that's what authors do to sell books. But I've checked my poetic license, and it says I can practice anywhere. So that's what I've done. I've written Grammy-nominated liner notes, anthologized poetry and song lyrics. I've written a biography of Sam Cooke, produced documentary films and written essays on everything from the paintings of Richard Diebenkorn to what lies on the bottom of the Hudson River. My latest book, The Fight for Home: How (Parts of) New Orleans Came Back [Bloomsbury USA, August 7, 2012] comes from film director Jonathan Demme and I visiting and re-visiting New Orleans over the past half-decade to document the extraordinary stories of people trying to rebuild their city. It ends up being a larger story about how our nation is going to move forward, about courage and recovery, about bucking the odds--and the brands."
On your nightstand now:
I just finished Virginia Woolf's Mrs. Dalloway; I'm in the middle of Ben Yagoda's Will Rogers: A Biography; and I'm looking forward to Lucia Perillo's latest collection of poems, On the Spectrum of Possible Deaths. You see the through-line, right?
Favorite book when you were a child:
Curious George by Hans Augusto Rey and Margaret Rey.
Your top five authors:
Impossible. How about, "If you haven't read anything by these, you ought to: John Berger, William Bronk, George Herbert, C.R. James and Primo Levi." And that leaves out the women, from Zora Neale Hurston to Doris Lessing.
Book you've faked reading:
Well, I once read Let Us Now Praise Famous Men by Walker Evans and James Agee and loved it. But when I tried again to help with The Fight for Home... I was too old.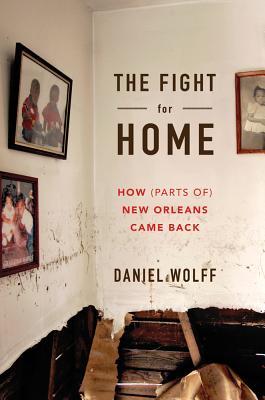 Book you're an evangelist for:
I press Fair, Clear, and Terrible by Shirley Nelson on people: an extraordinary tale of 19th-century American born-agains. And Praying for Sheetrock, Melissa Faye Green's story of backcountry Georgia. Which reminds me of Harry Crews's A Childhood, a searing and funny look at poverty.
Book you've bought for the cover:
Bo Diddley taught me you can't judge a book that way. But maybe you can for music? If so, Ohio Players' "Honey."
Book that changed your life:
Birds of North America: A Guide to Field Identification by Chandler S. Robbins, Bertel Bruun and Herbert S. Zim.
Favorite line from a book:
"From here on in I rag nobody." --from Bang the Drum Slowly by Mark Harris.
Book you most want to read again for the first time:
A year or so ago, I re-read Moby Dick by that Herman Melville guy and found it hilarious. Who knew? I'd like to see if it's still funny next decade.


Book Review
Review: The Discovery of America by the Turks
The Discovery of America by the Turks by Jorge Amado , trans. by Gregory Rabassa (Penguin, $14 paperback, 9780143106982, August 28, 2012)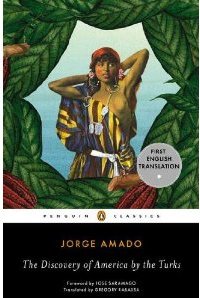 A new English-language translation of beloved Brazilian novelist Jorge Amado is cause for rejoicing, and the delightfully titled The Discovery of America by the Turks, a novella about two Arabs in Brazil in 1903, does not disappoint. Originally an outtake from one of Amado's most powerful novels, Showdown, this story was removed because it seemed almost a self-contained novel in itself. It was rescued from the trash can by Amado's wife to be reworked years later into its present form.
Jamil, a young Syrian in his 20s, and Raduan, an older Lebanese man, forge a friendship like brothers, braving the long journey to America together. Jamil settles in a Brazilian village amid the plantations; Raduan, a charmer in his 50s, in the bigger city nearby, which Jamil visits monthly.
Raduan's old backgammon friend, Ibrahim Jafet, needs help. His wife, who used to run their prosperous dry-goods business, has unexpectedly died and his eldest daughter, Adma, has turned into a frustrated virgin spinster who rules his house with an iron fist. At first Raduan sets up an ambitious, opportunistic young waiter to marry Adma and run the struggling shop. It sounds like the perfect plan. But then Jamil arrives in town, and Raduan--a gambler who loves "the game of destiny... in which the cards are human beings and the bets are for life itself"--realizes that whoever marries the virtuous but tyrannical Adma will have all his financial problems solved.
Amado's irresistible human palette, like Brazil itself, contains every color, race and ethnicity, from ultra-rich plantation owners to the wretches who labor in the fields. Even in a work as short and condensed as this, there are more than 40 named characters, most of whom Amado brings to life with just a few short strokes. The ending is delightful, unexpected (though effectively set up) and thoroughly satisfying. There's more packed into the slender The Discovery of America by the Turks than many a novel five times its length, delivered with zest and spice and an unashamed love of physical pleasure. Perhaps more than any other author, Jorge Amado can capture in words the simple, radiant joys of living. --Nick DiMartino
Shelf Talker: Brazilian novelist Jorge Amado's newly translated comic novella about two Arab friends who come to America, and a Brazilian virgin virago who needs a husband.


Ooops
Cosmopolis: The U.S. Tie-In Edition
We were a little too cosmopolitan in our Cosmopolis item yesterday: the U.S. movie tie-in edition of Don DeLillo's novel is being published by Scribner ($15, 9781451689396).


Deeper Understanding
Robert Gray: It's Beginning to Look a Lot Like Xmas Creep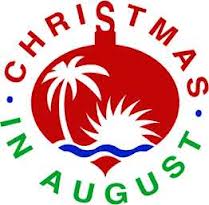 Forget that summer reading list. It's too late. The Christmas Creep has already shown up, as it always does this time of year, "attempting to lure bargain-hunters in with inventory-clearing sales not just on gifts, but on artificial trees, wreaths, lights and decorations." Booksellers are not immune to the Christmas Creep's bite, either.

Contemplating the holiday season while sweating through August dog days may be its own form of air conditioning, one that can send a chill right up your spine. I used to work in a tourist town bookstore, and if the pre-Christmas retail spirit wasn't fully displayed somewhere on the sales floor by now, we heard about it:

Don't you have all your Christmas cards out yet?
Where are the rest of the calendars?
Why don't you have the day-planner I've been buying here for the past 10 years?

These familiar Christmas Creep carols were sung loudly by visitors who said they always made a special trip to the bookshop on their vacations to stock up on cards and very specific calendars. Woe and a thousand curses unto innocent booksellers who didn't know their card/calendar history and current inventory, as well as the proper answer to some variation on my perennial favorite: Did you get more of the cards I bought last year with the yellow puppy and candy cane?

I've written often about the fact that most of us in the book trade tend to live in the future (pub dates, orders, ARCs), but Christmas is one area where our customers often time travel faster than we do. A sidelines buyer may be ordering cards and calendars in the spring, but consider the futuristic ambitions of those hardy if frigid patrons lining up at bookshop front doors nationwide the morning after Christmas to take full advantage of closeout sales on holiday items. They are the optimists; theirs is the true spirit of retail Christmas future.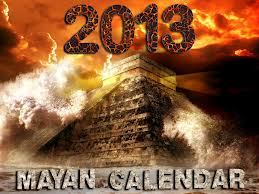 Despite the impending doom forecast by that most publicized calendar of all this year--the Mayan one that says there will no gifts for anybody after December 21--I suspect paper calendars are selling just as they always do, even in our hip new smartphoney calendarized society. In fact, I even spotted a couple of 2013 Mayan calendars for sale online, though their layouts are something less than optimistic.

But if the world is truly ending December 21, then why were all those Santas doing Christmas creepy Zumba workouts with hula hoops at the World Santa Congress in Copenhagen recently?

There is also, of course, Christmas Creep history to consider.

In his 1936 essay "Bookshop Memories," George Orwell bemoaned the "feverish ten days" spent just before Christmas "struggling" with cards and calendars, but expressed particular loathing for the "touts from the Christmas card firms [who] used to come round with their catalogues as early as June. A phrase from one of their invoices sticks in my memory. It was: '2 doz. Infant Jesus with rabbits.' "

Has it always been so? Apparently the answer is yes, even under the clouds of war. A July 31, 1942, edition of the New York Times reported on a pre-seasonal gathering at the Waldorf Astoria Hotel: "As the heat wave abated slightly yesterday sixty guests of the greeting card industry sat down to an old-fashioned Christmas dinner at a 'Christmas in July' party at which a display of new greeting cards was linked with the war bond drive.... Mr. Shannon disclosed that Christmas cards for 1943 were already being designed. 'We work fully assured of the fact that there will be a Christmas in 1943,' he said."

A recent Harris Interactive poll asking consumers when they start their holiday shopping garnered the following responses:
All year round, I continually shop for the holidays: 11%
Eight months to one year in advance: 3%
Three to seven months in advance: 18%
One month to less than three months in advance: 36%
Less than one month in advance: 21%

So more than 30% of them are truly dedicated Christmas Creepers, and they're prowling bookstore aisles across the U.S. right now. Retail gods (and Mr. Scrooge, the patron saint of this most commercial of holiday seasons) bless us, every one.--Robert Gray, contributing editor (column archives available at Fresh Eyes Now)