Shelf Awareness for Monday, September 24, 2012

News
New Indie Bookstore Coming to Riverside, Calif.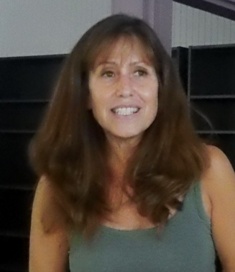 Linda Nurick plans to open her new shop, Cellar Door Books, in the Canyon Crest Towne Center in Riverside, Calif., by early November. The Press-Enterprise reported that Nurick was motivated to launch the venture after the closing of Imagine That!, a Towne Center bookstore for kids "where she practically raised her two children."

With a goal of stocking "intriguing titles, such as adventures and mysteries that people can't get" at the chains, she hopes Cellar Door Books will be a hub for book clubs, author readings and signings, story times and writing groups.
photo: Laurie Lucas/Press-Enterprise


Pottermore Update: Back-to-School Time at Hogwarts, Too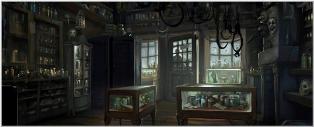 It's back-to-school time for J.K. Rowling's interactive Pottermore website, where members "can now explore chapters five to eleven of Harry Potter and the Chamber of Secrets," the Guardian reported.

In addition to "recapturing Cornish pixies and venturing into Moaning Myrtle's bathroom," Pottermore's latest features "include second year school books, badges and plenty more galleons to spend in Diagon Alley. Pottermore students will also now be able to read new content from J.K. Rowling and update their statuses on their profiles," the Guardian wrote.



Marilyn Dahl: Book Brahmin Editor Does Book Brahmin
Beyond the Margins turned the tables on Shelf Awareness's Marilyn Dahl by submitting the editor of our Book Brahmins, among her many other duties, to a Book Brahmin, which includes the feature's standard questions as well as a range of questions about Marilyn and Shelf Awareness. One of our favorite replies concerns an interview: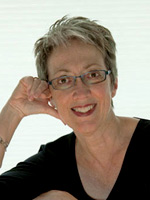 "Recently, I was in Boston and interviewed Barbara Shapiro, who has a novel in October--The Art Forger. We toured the Isabella Stewart Gardner Museum, had a lemon martini at the Copley Plaza, and a relaxed time at her home."
A typical day at Shelf Awareness!


Notes
Image of the Day: A Stitch in Time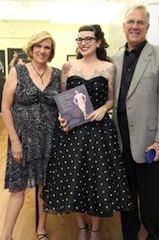 A week ago last Saturday, the Sewing Studio in New York City hosted the launch party for Gertie's New Book for Better Sewing: A Modern Guide to Couture-Style Sewing Using Basic Vintage Techniques by Gretchen Hirsch (Melanie Falick/STC Craft). Here, in a dress she made, Hirsch is flanked by her parents, Patty and David Sauer.


Wedding Bells at the Andover Book Store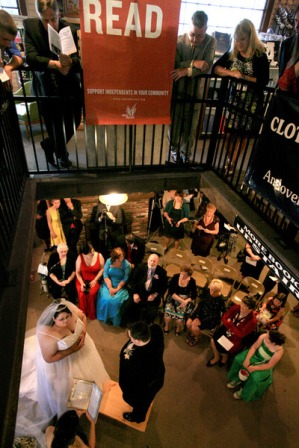 More than 130 people attended the wedding on Saturday of Danielle Chamberland and Jason Roberts in the Andover Bookstore, Andover, Mass.

The ceremony's bookish theme began with invitations that consisted of hollowed-out books "with the pages replaced with an R.S.V.P note designed like a library card and wedding information written with an avid reader's flair," the Eagle-Tribune reported. The invitation began: "After traversing the stacks, Danielle Chamberland and Jason Roberts are ready to be taken out of circulation as they become husband and wife." And the wedding was described as "an unabridged ceremony full of nonfiction promises and an abundance of happily ever after."

At the ceremony, bridesmaids and the flower girl carried bouquets of flowers made from pages of books, and the ring bearer carried her cargo on a Harry Potter book. Justice of the Peace Claire Miller read her wedding notes from "a makeshift book--with the cover from Fireside Book of Love Songs."

The bride and groom aren't regulars at the Andover Bookstore and discovered it online when looking for a wedding location with "a book flavor."

The wedding was the store's first and accommodated more people in the space than any event in recent memory. "We spent hours moving all the books off the floor so we could fit in all of the guests," manager Jen Tierney said.

The store got into the spirit of the occasion by inviting the wedding party to take home a free book.
photo: Jan Seeger/EagleTribune.com


Sign of Success? Author Event Ticket Scalping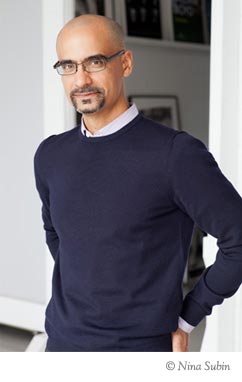 Here's a first, at least in our book: Tom Campbell, co-owner of the Regulator Bookshop, Durham, N.C., reported that some people were scalping tickets outside the store's event for Junot Diaz last Thursday. "We held the event at Motorco Music hall, and sold out of 400 tickets ($5 each, good for $5 credit on a book purchase) a couple of hours before the event got underway," he wrote, adding, "The event, of course, was completely fabulous."


Happy 20th Birthday, Aunt Agatha's!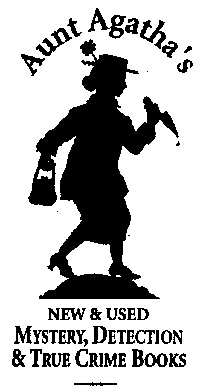 Congratulations to Aunt Agatha's, the Ann Arbor, Mich., mystery bookstore that is celebrating its 20th anniversary October 3 with an event at which more than a dozen authors will sign books and mingle with customers. Several of the authors have already given testimonials about the store and were quoted in the Ann Arbor Journal.

Aunt Agatha's was founded by Robin and Jamie Agnew. Jamie had worked at Borders, and the pair were inspired by Uncle Edgar's, a mystery bookstore in Minneapolis, where they had lived several years.

Aunt Agatha's sells new and used books, and has seen a rebound in sales after the recession hit. There's no mystery about why the store is celebrating its 20th, Robin Agnew told the Ann Arbor Journal: the store is "a community space. We're small. We know our customers." Book clubs are popular, and author visits are a "huge" draw.




Book Trailer of the Day: Sutton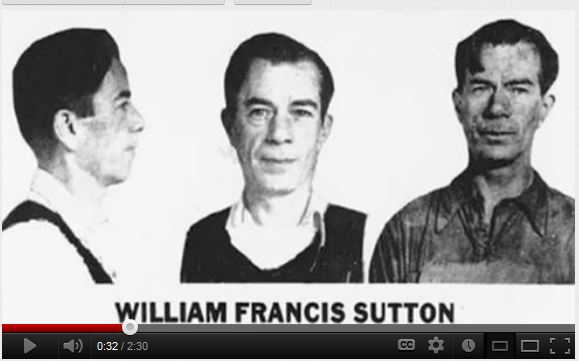 Sutton by J.R. Moehringer (Hyperion), based on the life of famous bank robber Willie Sutton.


Media and Movies
Media Heat: Tony La Russa on Deck
This morning on Good Morning America: Ann Coulter, author of Mugged: Racial Demagoguery from the Seventies to Obama (Sentinel, $26.95, 9781595230997). She will also appear today on Hannity and tomorrow on the View.

---

This morning on MSNBC's Morning Joe: Paul Tough, author of How Children Succeed: Grit, Curiosity, and the Hidden Power of Character (Houghton Mifflin Harcourt, $27, 9780547564654).

---

Today on Tavis Smiley: Salman Rushdie, author of Joseph Anton: A Memoir (Random House, $30, 9780812992786).

---

Today on MSNBC's the Cycle: Steven Johnson, author of Future Perfect: The Case For Progress in a Networked Age (Riverhead, $26.95, 9781594488207).

---

Tomorrow morning on Imus in the Morning: Laurie Puhn, author of Fight Less, Love More: 5-Minute Conversations to Change Your Relationship without Blowing Up or Giving In (Rodale, $14.99, 9781609618896).

---

Tomorrow morning on CBS This Morning: Sheila Bair, author of Bull by the Horns: Fighting to Save Main Street from Wall Street and Wall Street from Itself (Free Press, $26.99, 9781451672480). She will also appear tomorrow on Fox's Your World with Neil Cavuto and PBS's Nightly Business Report.

---

Tomorrow morning on MSNBC's Morning Joe: Deepak Chopra, author of God: A Story of Revelation (HarperOne, $25.99, 9780062020680). He will also appear tomorrow on Current's Viewpoints and CNN's Piers Morgan Tonight.

---

Tomorrow morning on Fox & Friends: Tony La Russa, author of One Last Strike: Fifty Years in Baseball, Ten and a Half Games Back, and One Final Championship Season (Morrow, $27.99, 9780062207388).

---

Tomorrow on CBS' the Talk: Antonia Lofaso, author of The Busy Mom's Cookbook: 100 Recipes for Quick, Delicious, Home-Cooked Meals (Avery, $28, 9781583334706).




TV: Wunderland; Fat, Forty and Fired
The CW network "is jumping down a rabbit hole" by putting in development a contemporary reimagining of Alice in Wonderland titled Wunderland, Deadline.com reported, adding that the project "centers on a young female detective in present-day Los Angeles who discovers another world that exists under the surface of this ultra-modern city." Chad Hodge (The Playboy Club) will write the script and executive produce with Peter Johnson. CW is also developing a drama series based on Washington Irving's Sleepy Hollow.

---

ABC has issued a put pilot commitment for Fat, Forty and Fired, based on Jeff Astrof's memoir Fat, Forty and Fired: The Year I Lost My Job and Got a Life, Deadline.com reported.



Books & Authors
Awards: Rogers Writers' Trust Fiction Prize Shortlist
Finalists were named for the $25,000 Rogers Writers' Trust of Canada Fiction Prize during a ceremony at Ben McNally Books in Toronto. Winners will be announced November 7. This year's shortlisted titles are:

The Tinsmith by Tim Bowling
Siege 13 by Tamas Dobozy
Carnival by Rawi Hage
Inside by Alix Ohlin
The Purchase by Linda Spalding



Book Review
Review: The Weight of Temptation
The Weight of Temptation by Ana Maria Shua, trans. by Andrea G. Labinger (University of Nebraska Press, $19.95 paperback, 9780803239777, October 1, 2012)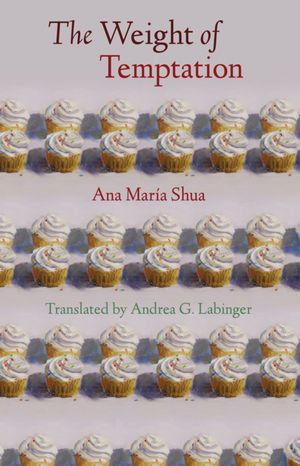 Welcome to The Reeds, a penal colony for over-eaters. Minimum stay: three months. Be prepared to be addressed as fatty and subjected to a near starvation diet. No radios or cell phones allowed. Talking about food is forbidden. Cooking sections are ripped out of magazines. The watchtowers are manned at night. Punishment means a reduction of rations. Weigh-ins are mandatory. Your jaws may be sewn up with wire. You are not a patient. You are a Camper.
Seldom has a novel been so obsessed with eating, so aware of calories, so conscious of weight loss and weight gain as Ana Maria Shua's The Weight of Temptation. Shua defines her characters by their poundage, writing in a familiar inner voice of excuses and guilty rationalization. Slices of forbidden bread are fondled ecstatically. Desperate Campers smuggle little carrot sticks in their clothes. Dog kibble is an illicit black market delicacy. Courting lovers pass hot, sweaty lumps of chocolate candy.
Shua clearly knows her food psychology. "Like any addict," she writes, "she never gave up the search for a magic formula that would allow her to continue enjoying the pleasure of the drug without suffering its consequences." Her brave fatties are swiftly sketched but unpredictable with human contradictions and depth: Denise the librarian, with a literary example for every occasion; Alex the sexy restaurant owner who would have been attractive a hundred pounds earlier; Jughead, a 6'7", 600-pound mass of pure love who unchecked could eat himself to death; and the 16-year-old, 300-pound Carola, who leads the adolescent revolution taking over the fat farm.
But it is Marina Rubin around whom the novel ultimately revolves. Marina had a nearly perfect figure on the day she married Tomas Carletti, then gained 22 pounds in her first year of marriage. She gained another 48 pounds in her first pregnancy; her second pregnancy resulted in 35 more. Now, at 5'2" and age 43, she weighs 207 pounds. She's tried Atkins. She's tried Scarsdale. She's tried acupuncture. Her desperate search for the right doctors, the right weight loss program, the right drug have led her to pay the exorbitant fee, say goodbye to her family and enter The Reeds.
Are thinness, youth and beauty really the ultimate values of the human race? Science fiction, allegory or parody, this tasty little novel serves up a witty parody of today's calorie-obsessed culture to sweeten its merciless, well-aimed bite. --Nick DiMartino, Nick's Picks, University Book Store, Seattle
Shelf Talker: A bleak, drily funny dystopian novel from Argentina set on a fat farm, where calories and weigh-ins become a nightmarish way of life.