Shelf Awareness for Friday, May 3, 2013

News
Mystery Writers of America's Edgars Gala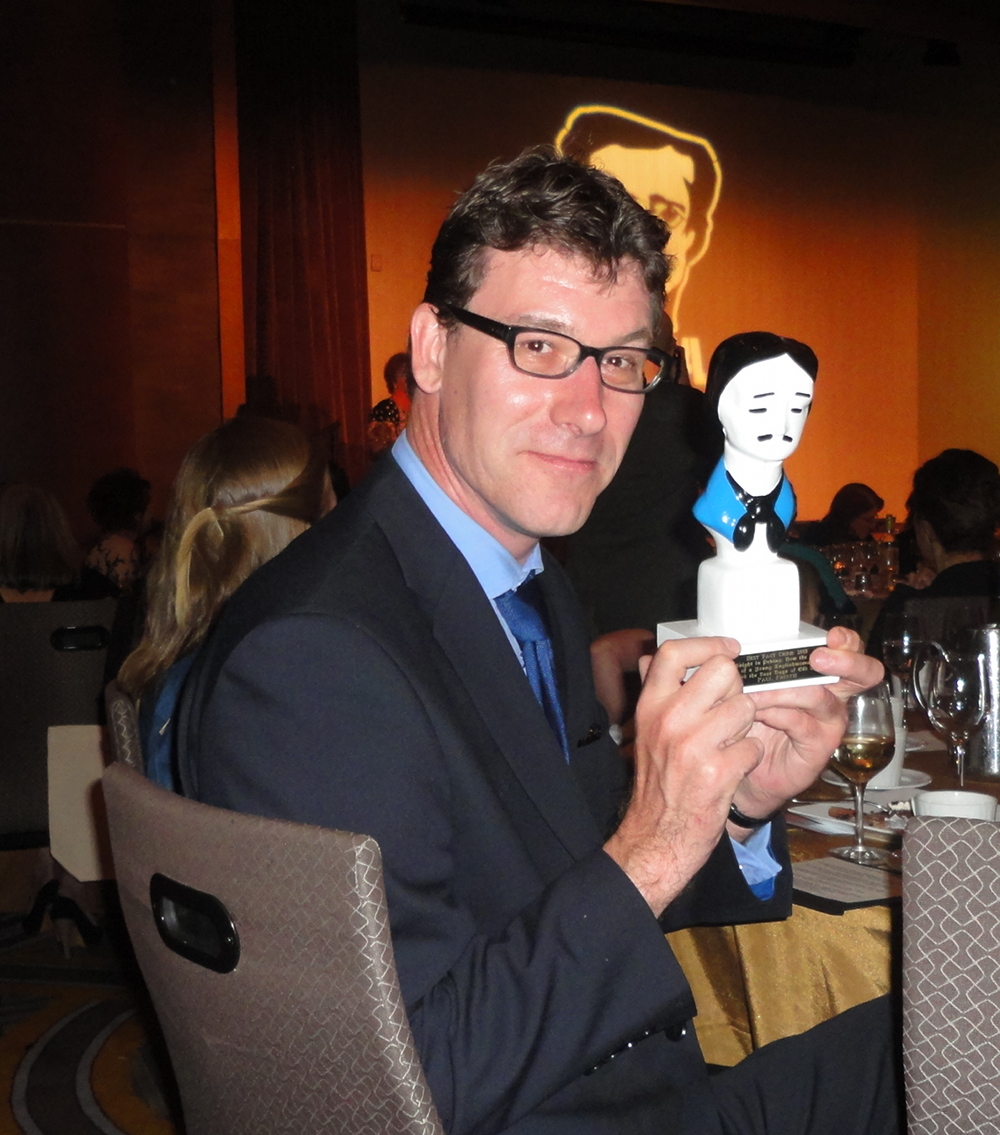 Paul French
The Mystery Writers of America held its annual Edgars Award banquet at the ballroom of the Grand Hyatt Hotel in Manhattan last night. As Cathy Pickens announced that Paul French had won the "Fact Crime" Edgar for Midnight in Peking (Penguin Books), she noted that he'd come from his home in Shanghai--the longest distance, surely, any of the nominees had traveled to get to the ceremony. "Yes, it was a very long flight," he quipped, "but obviously worth it."
Highlights of the evening included Jack D. Ferraiolo, winner of the Best Juvenile award for The Quick Fix (Amulet/Abrams), thanking his editor and agent, "who, when I approached them with the idea of Lew Archer in middle school, said, 'Yeah, that's a good idea,' " and a stirring speech by Dennis Lehane--whose Live by Night (Morrow) took Best Novel--that paid tribute to the librarians who offered "a light in the darkness for the kids from the wrong side of the tracks" and a special thanks to his hometown: "Everything about me that people love, and everything about me that pisses people off," he declared, "comes from being from Boston."
The founders of Mysterious Galaxy, which has stores in San Diego and Redondo Beach, Calif., received one of two Raven Awards, presented for contributions to the mystery field other than creative writing. Accepting the award alongside Maryelizabeth Hart and Terry Gilman, co-owner Jeff Mariotte thanked the MWA for its support of "20 years of dedication to the shared proposition that books matter." The gala also featured the presentation of two Grand Master awards, to authors Margaret Maron and Ken Follett. Follett reflected on winning his first Edgar more than 30 years ago (for Eye of the Needle), and marveled at the power all great stories have over readers: "If they're hoping it will turn out this way, and fearing it will turn out that way, they're going to turn the page."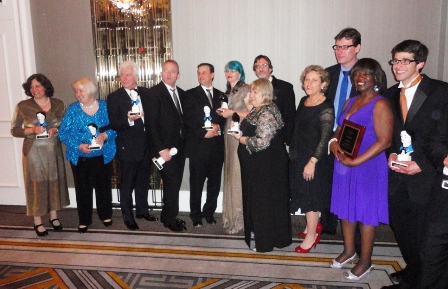 The winners and nominees in all categories can be found at the MWA website. --Ron Hogan


Neil Van Uum Opening Bookstore in Downtown Cincinnati
The Booksellers on Fountain Square, a bookstore featuring both a crêperie and coffee bar, will open in downtown Cincinnati, Ohio, this July.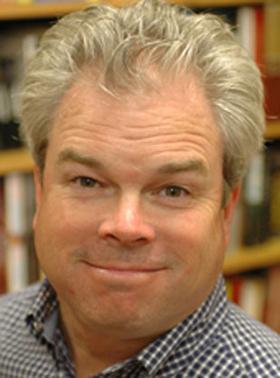 The shop will occupy a 6,500-square-foot space that previously housed a Brooks Brothers store. Neil Van Uum, owner of the Booksellers on Fountain Square and a downtown Cincinnati resident, plans to take a heavily curated approach to inventory selection.
Said Van Uum: "I've seen bookstores go through a lot of changes in my 25 years on the frontlines of the industry, and I'm excited to see a new era where quality outshines quantity and customers expect more than your basic retail experience.... Our mission will be to connect people with books in a personal fashion."
Van Uum is also owner of the Booksellers at Laurelwood, Memphis, Tenn., which was once a Davis-Kidd bookstore and for a time was part of Joseph-Beth Booksellers. Van Uum was the longtime co-owner of Joseph-Beth, which under different owners emerged from bankruptcy in 2011, with stores in suburban Cincinnati, Lexington, Ky., and the Cleveland Clinic in Ohio. It later opened a store in Crestview Hills, Ky., near Cincinnati.


ABA Board Election Results

Steve Bercu of BookPeople, Austin, Tex., has been elected to a two-year term as American Booksellers Association president, and Betsy Burton of the King's English Bookshop, Salt Lake City, Utah, will serve a two-year term as vice-president/secretary, Bookselling This Week reported.

Elected to three-year terms as directors are Sarah Bagby of Watermark Books and Café, Wichita, Kan.; Annie Philbrick of Bank Square Books, Mystic, Conn.; and Robert Sindelar of Third Place Books, Lake Forest Park, Wash. This will be Bagby's second three-year term on the board.

Continuing on the 10-member board will be John Evans of DIESEL, a Bookstore in Brentwood, Malibu and Oakland, Calif.; Valerie Koehler of Blue Willow Bookshop, Houston, Tex.; Matt Norcross of McLean & Eakin Booksellers, Petoskey, Mich.; Jonathon Welch of Talking Leaves... Books, Buffalo, N.Y.; and Ken White of Books Inc., San Francisco.

Leaving the board are current ABA president Becky Anderson of Anderson's Bookshops, Naperville, Ill., and Tom Campbell of the Regulator Bookshop Durham, N.C. The board of directors transition will take place during the ABA's annual meeting at BookExpo America.


O'Reilly Discontinues Tools of Change Conference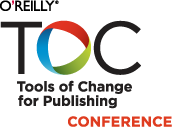 Seven years after its debut, O'Reilly's annual Tools of Change digital publishing conference (and TOC blog) has been discontinued. "The decision to discontinue a popular conference was not one we made lightly," Tim O'Reilly wrote. "But after TOC 2013, we realized that a conference was no longer the best vehicle for us to contribute to publishing's forward movement."

Noting that the company is "shifting the focus of our publishing tools group from hosting the conversation about publishing technology to bringing our own tools to market," he observed that " 'digital publishing' is well on its way to simply being 'publishing,' and options for both publishers and readers continue to evolve and expand. Publishers are significantly more change-hardy than they were in 2006. And there are plenty of other events that are helping publishers keep up with new technology offerings in the space."


Asheville's Accent on Books Up for Sale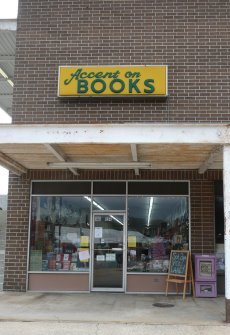 Lewis Sorrells and Patrick Covington, owners of Accent on Books in Asheville, N.C., have put the 30-year-old store up for sale.
The 1,700-square-foot bookshop, which first opened in 1983, specializes in children's books and spirituality titles. Before opening Accent on Books, both Sorrells and Covington worked for B. Dalton Bookseller. After a combined 75 years of experience in bookselling, the pair has decided to explore other opportunities.
For more information, call 828-252-6255 or e-mail info@accentonbooks.com.


Free Comic Book Day Tomorrow

Tomorrow is Free Comic Book Day, when participating shops across North America and around the world give away select comic books free to anyone who comes into their stores.

"It's back!" announced Russo's Books, Bakersfield, Calif., on its website. "The annual event that has the nation's comic fans lining up for their chance at special edition FREE comics. This year we've purchased more comics than ever to give more people the opportunity to participate in this fun event."

Describing Free Comic Book Day as "the comics industry's annual attempt to sail out past the shallow, overfished shoals where Nerds Like Me lazily and inexpertly spawn, to instead cast their line into the colder, deeper waters where Normals Like You swim free," NPR's Monkey See blogger Glen Weldon offered his annual FCBD Cheat Sheet.

Weldon's advice: "Free Comic Book Day is about you, O person who hasn't set foot in a comics shop in years, or ever. It's the industry's attempt to change that state of affairs: Walk into a participating shop this Saturday, and they will hand you a bunch of free comics. Or maybe just one free comic. Or maybe they'll let you pick from a table heaped with piles of free comics.... Okay? We good? Now, you and all the rest of you. Take yourself, and your kids, to the nearest comics shop on Saturday. Talk with the staff. Ask them questions. Answer theirs. Discover something."


Notes
Image of the Day: Pub U in Session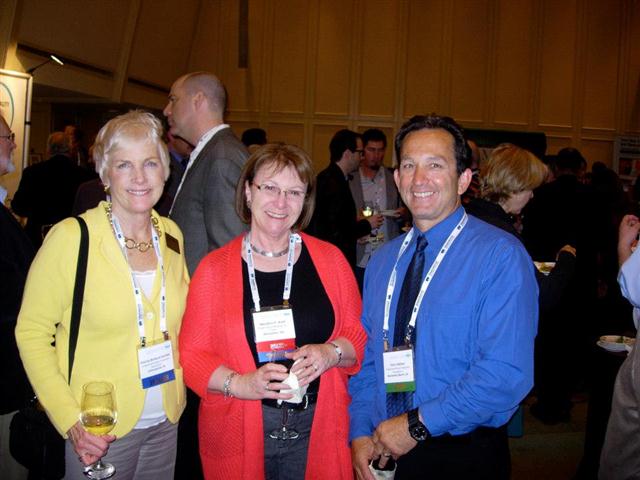 The Independent Book Publishers Association held Pub U last weekend in Chicago, attracting a range of independent publishers for two days of panels, keynotes and lots of networking. Here (from l.): Florrie Binford Kichler, who is retiring at the end of June as IBPA executive director; board member MaryAnn F. Kohl, founder and president of Bright Ring Publishing, Bellingham, Wash.; and Terry Nathan, IBPA COO.


Vote Early, Vote Often for NCIBA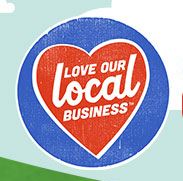 The Northern California Independent Booksellers Association is participating in Intuit's "Make a Wish" Contest for small business owners, which can be worth up to $5,000. The pitch: "NCIBA is a non-profit trade organization serving local and independent bookstores. For 30 yrs, a 1.5 staff produces two annual trade meetings, two directories, 800,000 holiday catalogs, monthly newsletters, the weekly bestseller list-of-record for the SF Chronicle, San Jose Mercury News, Contra Costa Times and Oakland Tribune. 0.5 of us does all the QuickBooks! Indie bookstore sales keep growing! Yay! We LOVE our work, but our wish is to upgrade our computer monitors, buy a badge-printer, a postage meter, take a QuickBooks class! Help US help independent small business! And keep reading!" You can vote once a day here.


Seminary Co-op Celebrates Its Move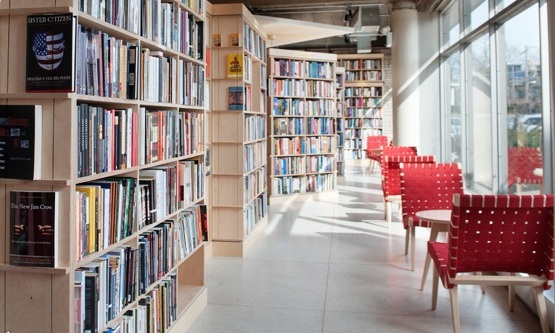 The Seminary Co-op Bookstore, Chicago, Ill., which moved late last year to new quarters, is holding a grand opening celebration all day Saturday, May 11. Festivities include children's authors sharing their favorite books; several bookmaking demonstrations; signings by Co-op members-authors; a keynote talk by Aleksandar Hemon, whose most recent book is The Book of My Lives; refreshments and live music.
Chicago Weekly has a piece on the striking new space, which is a bright contrast to its former "cramped and labyrinthine" quarters. Stanley Tigerman, an architect whose firm designed the new building, "sought to stay true to the bookstore's original charm," Chicago Weekly wrote. "In designing the shelves, he tried to evoke that same labyrinthine quality 'without being mimetic of it.' He emphasized Co-op patrons' desire to 'get lost in books,' explaining that he tried to convey that same sensation in an environment slightly more open than the famously cramped basement of the old bookstore. To that end, some of the shelves are laid out in a pinwheel, guiding browsers through the environment at strange, 'purposefully confounding' angles."


On Your Mark, Get Set: Read Wimpy Kid!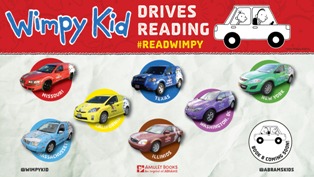 Amulet Books, an imprint of Abrams, just announced the "Wimpy Kid Drives Reading" campaign. Fans of the series will recognize that each of the seven cars correlates to a book in Jeff Kinney's mega-selling Wimpy Kid series. "It kicks into gear this month and burns rubber until the release of Diary of a Wimpy Kid book 8 on November 5, 2013," said Jason Wells, executive director of publicity and marketing.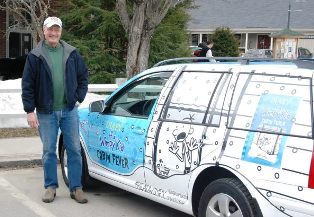 The seven cars, owned and operated by Abrams sales reps and staff, will each cover one of seven regions across the country. Doug Cochrane, of New England Book Sales, stands next to a light blue car representing Cabin Fever. Abrams sent out Wimpy Kid car window cling sheets and character cutout kits to retail stores and libraries nationwide for use in displays. Additional materials are available to bookstores, schools, and public libraries by request via e-mail to wimpykid@abramsbooks.com. A social media campaign encourages those who spy a Wimpy Kid driver to tweet a photo, using the hash tag #readwimpy.
The second phase of the campaign will go into overdrive during BookExpo America in New York City at the end of the month.


Book Trailer of the Day: Beg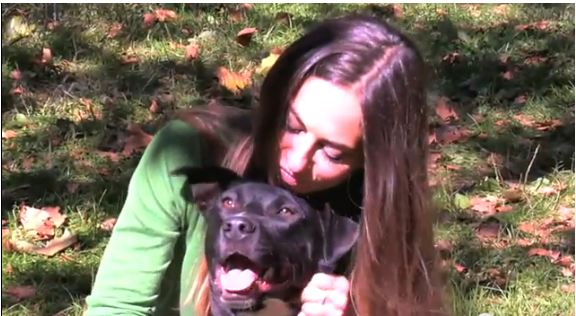 Beg: A Radical New Way of Regarding Animals by Rory Freedman (Running Press), from the co-author of Skinny Bitch.


Media and Movies
Media Heat: Edward Lee Talks Smoke & Pickles
This morning on Imus in the Morning: Richard Haass, author of Foreign Policy Begins at Home: The Case for Putting America's House in Order (Basic, $25.99, 9780465057986).
---
This morning on NPR's Morning Edition: Edward Lee, author of Smoke & Pickles: Recipes and Stories from a New Southern Kitchen (Artisan, $29.95, 9781579654924).


Movies: Ender's Game; The Zookeeper's Wife
Ben Kingsley's "tattooed intensity as Mazer Rackham" is on display in a new image released from the makers of the film Ender's Game. Entertainment Weekly reported that director-writer Gavin Hood (X-Men Origins: Wolverine) "was key, according to Kingsley, as was the make-up and costume team working with Kingsley to breathe life into the half-Maori war hero, who is an almost mythical presence in Orson Scott Card's 1980s bestseller."

"In the script, which I think is beautifully written, what come across is the authority and mystery," Kingsley said of his character. "There's quite a lot said about him in the story before you see him--by the recruits and by his fellow officers--and that's useful as far as preparations."

The movie, which reunites Kingsley with Asa Butterfield, his co-star in Hugo, also features Harrison Ford, Hailee Steinfeld, Abigail Breslin and Viola Davis.

---

Jessica Chastain (Zero Dark Thirty) will star in The Zookeeper's Wife, adapted from the book by Diane Ackerman, and Niki Caro (Whale Rider, North Country) will direct the project, the Hollywood Reporter wrote.


Books & Authors
Awards: Arthur C. Clarke
Chris Beckett won the £2,013 (US$3,126) Arthur C. Clarke Award for science fiction literature for Dark Eden. Chair of the judges Andrew M. Butler said the winning book "fuses rich biological and sociological speculation. Beckett really makes you care for characters who are stranded light years from an Earth they have never really known. It's a great book, and this is a well-deserved win for Chris Beckett."


Book Brahmin: Nadeem Aslam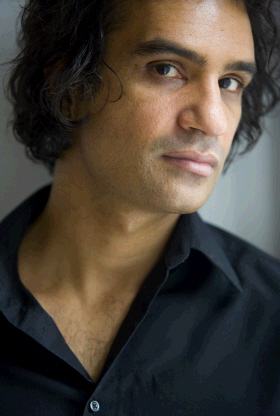 photo: Richard Lea-Hair
Nadeem Aslam is the author of three novels: Season of the Rainbirds, which won a Betty Trask Award and was long-listed for the Man Booker Prize; Maps for Lost Lovers, winner of the Kiriyama Prize, short-listed for the IMPAC prize, long-listed for the Man Booker Prize and a New York Times Notable Book; and, most recently, The Wasted Vigil. He is also the recipient of a Lannan Literary Fellowship.
Aslam moved with his family from Pakistan to England when he was 14. He studied biochemistry at the University of Manchester, but left in his third year to become a writer. He lives in London. His new book, The Blind Man's Garden, was published by Knopf on April 30, 2013.
On your nightstand now:
The Testament of Mary by Colm Toibin. This book reminded me of two great short stories: D.H. Lawrence's "The Man Who Died," about a resurrected Christ; and Chekhov's "The Bishop," about a bishop whose mother comes to visit him. So Lawrence's Collected Stories and Chekov's Collected Stories are on my nightstand, too.
Favorite book when you were a child:
The Adventures of Amir Hamza--stories rooted in the legends about Muhammad's paternal uncle. Told in roadside teahouses from Iran to India for 1,000 years, they are full of heroes, villains, djinns, dragons, hair-raising chases and rescues.
Your top five authors:
William Faulkner: His brilliantly passionate Nobel Prize acceptance speech alone renders him immortal. D.H. Lawrence: It is said about Giotto that he taught painting to weep. Discovering Lawrence when I was young was to realize that prose could touch, smell, taste, see, hear. Gabriel García Márquez: He is justly famous for magical realism but his depiction of the ordinary day-to-day realism is brilliant and precise. Czeław Milosz: More than any other writer he told me that the world was my home, its large and small sorrows and joys, its love and lovelessness. For me his work established contact between the present moment and eternity. Intezar Hussein: the great Pakistani writer. His 1,120-page Collected Stories is always on my desk as I write.
Book you have faked reading:
None.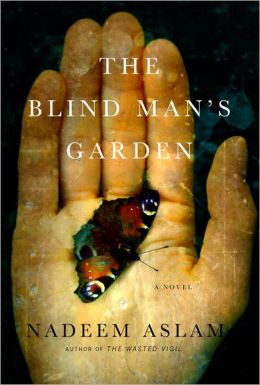 Book you are an evangelist for:
The Ruins of Empire by Pankaj Mishra. Pankaj Mishra's writing is what I turn to first when I need to make sense of the world in political and historical terms; and this new book helps us not just re-see but reimagine the 20th century.
Book you have bought for the cover:
The magnificent Pakistani painter Chughtai (1897-1975) designed covers for countless books and literary journals published in Pakistan, a mark of the great artistic and collaborative spirit in Pakistan's cultural capital, Lahore, half a century ago. Whenever I am in Lahore, I visit dusty second-hand bookstalls and pavement booksellers to look for books with Chughtai's covers. I buy them regardless of the subject matter. Each is a masterpiece of color, composition and wit.
Book that changed your life:
My high-school science textbooks. Subjects like evolution began to be taught to 14 year olds when I was in high school in Pakistan. The school's religious teacher was deeply unhappy about it, I remember. And to an extent he was right to be alarmed--the science books made me question revealed faith.
Favorite line from a book:
Too many. Perhaps all of them. I love knowledge (which tells us how things are), and I love imagination (which tells us how things could be).
Book you want to read again for the first time:
Great writers are the voice in our head telling us what we already know. So at one level we are never reading a great book for the first time.


Book Review
Review: My Struggle, Book Two
My Struggle: Book Two: A Man in Love by Karl Knausgaard, trans. by Don Bartlett (Archipelago Books, $26 hardcover, 9781935744825, May 2013)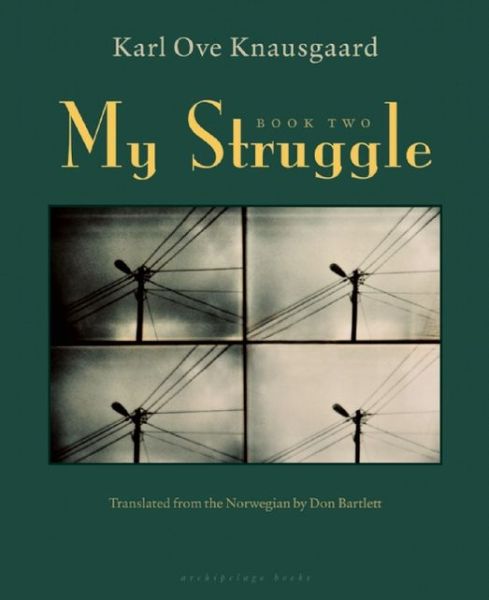 A Man in Love, the second book in Norwegian author Karl Ove Knausgaard's six-volume autobiographical novel My Struggle, stands on its own as a painfully honest examination of the emotional fluctuations in a marriage filled with the normal, everyday squabbles and joys of a couple with three kids. Knausgaard delights in all the little disappointments and frustrations of reality. His specialty is chronicling the ordinary moments we don't think of as important in words so exact the images seem photo-real.
Most of the novel is in flashback, beginning in 2008, as Knausgaard completes its predecessor, then leaping back two years to trace his new life with his second wife, Linda--culminating as he's jotting down the initial ideas for My Struggle: Book One. Determined to be a good person, Karl Ove is a shy, odd, occasionally cranky, big-hearted, genuinely likable narrator who is convinced he doesn't belong anywhere, and longs only to write. He is in his mid-30s when he meets Linda at a five-day writing course; when she prefers his friend, he slashes his own face with broken glass in grief. She soon changes her mind, and he finds himself transplanted by love to Sweden, where Norwegians are considered just this side of wild men.
His sometimes stormy relationship with Linda provides most of the narrative impetus, but linear storytelling is not how Knausgaard propels you through this magnum opus. Instead, he's a proponent of the "types of literature that do not deal with narrative, that are not about anything, but just consist of a voice, the voice of your own personality." If that intelligent, probing, thoughtful voice is what you're after, My Struggle is ordinary life examined through a microscope, right down to the simple miseries of a family vacation. As he puts it, "Trivialities could mean everything. They could be all-decisive."
What makes this novel so compulsively readable? Very little happens; the "action" moments are dinner parties, husband-and-wife squabbles, encounters with the alcoholic Russian neighbor from hell and long philosophical conversations with his lifelong best friend. But watching Karl Ove doubt his own goodness, wrestle with and expose himself (often while changing diapers) becomes the most intimate human experience. The reader engages with the mind of a thoughtful man who is honestly trying to capture the essence of his life in language, whose self-questioning becomes our own. --Nick DiMartino
Shelf Talker: The stand-alone second volume of Knausgaard's masterful examination of life explores the emotional fluctuations of a marriage with the complication of children.


Deeper Understanding
Robert Gray: Silence, Voice & Books on Stage
Although we write about book-to-film adaptations often in Shelf Awareness, bookish theater gets less attention. So let's change that. Book-to-musical productions are hot right now. Matilda, based on Roald Dahl's novel, earned a dozen Tony nominations this week. Currently in various stages of development are musical versions of Alison Bechdel's Fun Home, Jonathan Lethem's The Fortress of Solitude, Roddy Doyle's The Commitments and American Psycho by Bret Easton Ellis.

It's not just musicals. The London production of The Curious Incident of the Dog in the Night-Time, based on Mark Haddon's bestselling novel, won seven Olivier Awards. The Royal Shakespeare Company is adapting Hilary Mantel's Wolf Hall and Bring Up the Bodies. William Goldman has written a new theatrical version of Stephen King's Misery. There's even a Théâtre des Bouffes du Nord production of Michael Ondaatje's The Collected Works of Billy the Kid in Paris.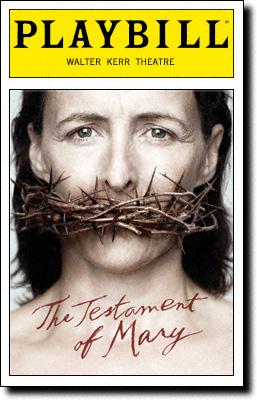 All giving voice to the written word, and to the complex silence of reading. "As a writer of fiction, it is my job to work through silence, to enter the minds of my characters, to create voices for them, to give them a life that will matter emotionally and intellectually to others," Colm Tóibín writes in an author's note inserted in Playbill for the stage adaptation of his novel The Testament of Mary (Scribner). I saw the production, starring Fiona Shaw, last weekend at the Walter Kerr Theatre in New York City.

Both the novel and play are stunning to me in very different ways, and a perfect illustration of what happens when the voice (as well as silence) in your reader's mind is interpreted by a brilliant actor on stage. I had a similar reaction a few years ago to Vanessa Redgrave's breathtaking performance in Joan Didion's The Year of Magical Thinking.

While reading The Testament of Mary, I'd conjured a woman who was reflective yet fierce in her stillness and captivity, entangled in the web of a developing narrative not of her own conception, immaculate or otherwise. Shaw's Mary is more impatient, unable to rest as she tells her story while moving objects, including herself, about the stage.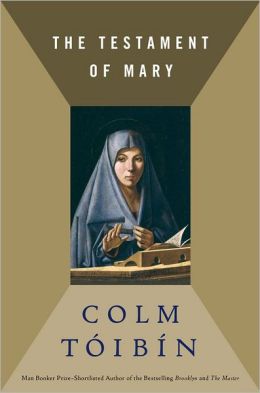 And we are complicit in that story, too, witnesses to her confession as well as traditional portrayals of Mary. Pre-show, the audience is invited on stage to explore the set, with Shaw sitting rigidly inside a glass box, dressed in the colorful robes we recall from depictions of the iconic Madonna in paintings and sculptures.

As the play opens, however, Mary wears the drab clothing of a poor woman and speaks to us in an all-too-human voice--alternately mournful, scared, cynical, funny, angry, yet always piercingly observant. The voice of a mother who has lost her son.


"It is written for a voice," Tóibín has said. "And it is written for an actress' voice. And I had in mind as I was working a voice like Fiona Shaw's voice that would have a huge level of commitment to loss." Both voices--Shaw's and the one I imagined as a reader--now inhabit my mind with equal force.

Earlier this week, Tóibín learned that even though The Testament of Mary has earned a Best Play Tony nomination, it will close Sunday after just 43 performances due to poor ticket sales.

How did he deal with the loss? "I think dark laughter might be the best way to put it," he said. "And when in doubt, consult Oscar Wilde.... He has a quote--success is merely a preparation for failure. Anyone who works in the arts knows, if you're writing a novel or a play or anything, you have to be ready for someone to say, you're time is up."

He also noted that "about 30,000 people will have seen the play over a 6-week run by the time it closes, with a standing ovation every night. In European terms, that's a huge success. In Dublin I'd be walking around with everyone saying, what an amazing success you've had with your play."

I bought my ticket months ago, when I first learned the play was coming to Broadway. I wouldn't have missed it for the world. Shaw told NPR that while she is "on the stage alone, I suppose what happens is, I feel I'm surfing the story with the audience.... I tell this particular story, and I follow it as I'm in it, and the audience follow it with me. So I do feel a great communion, dare I say, with the audience." This is how it felt to me, too--her voice, her silences, Tóibín's words and, somewhere in there, myself as reader and then as audience. Communion. --Robert Gray, contributing editor (column archives available at Fresh Eyes Now).