Shelf Awareness for Wednesday, June 19, 2013

News
Amazon Cuts Off Minnesota Affiliates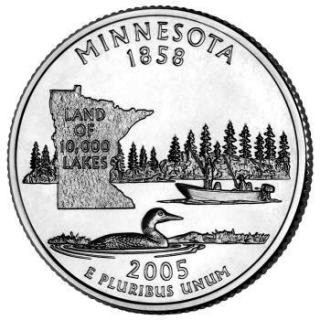 With Minnesota's online sales tax law due to take effect July 1, Amazon has played a familiar card by cutting ties with 5,200 members of its Associates program in the state, the Pioneer Press reported. The online retailer has previously taken comparable action in other states that passed similar legislation.
In an e-mail to the affiliates, Amazon restated its current position that while it does not oppose collecting online sales tax, the company believes "Congressional legislation is the only way to create a simplified, constitutional framework to resolve interstate sales tax issues, and it would allow us to reopen our associates program to Minnesota residents."
On May 23, Governor Mark Dayton signed Minnesota E-Fairness legislation, which the state has estimated will generate $5 million in new revenue, the Star Tribune wrote.


UConn Co-op Opening New Location in Storrs Center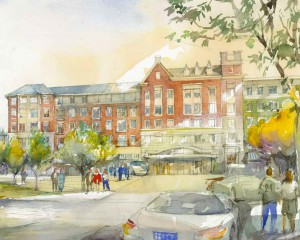 Later this summer, the UConn Co-op, Storrs, Conn., will open a second location, in Storrs Center, a 15,000-square-foot area where the Co-op's trade books and art supplies sections will move. The Ballard Institute and Museum of Puppetry will lease space in the Storrs Center store; a cafe will also be in the new space.
The Co-op will share an event space with the Museum of Puppetry, where the former will host signings and readings and the latter will put on performances and craft talks. The two institutions will have separate street entrances but be connected through interior entrances. The University of Connecticut is one of the few schools at which students can receive both undergrad and graduate degrees in puppetry.
"We do a lot of events with the Puppetry Museum, and they didn't have a very good location anyway," explained Suzy Staubach, UConn Co-op's general books manager. "We do plenty of things together now, just not in the same space. It'll be a draw for us."
Staubach plans to shy away from shelves and use more display tables in the new space, to open it up and make it more conducive to wandering and browsing. Textbooks, clothing, computers and some art supplies will stay in the current location, where the layout is more linear. According to Staubach, it's only a short walk between the new and current location: "About 12 minutes, if you don't stop to smell the roses."
The grand opening for the entire Storrs Center complex is slated for September 20; although there is not a definite timeline for the move, Staubach hopes to be settled into the new location with time to spare--and to smell the roses. --Alex Mutter


Adobe Books Hosts Closing Party, but Reopening Soon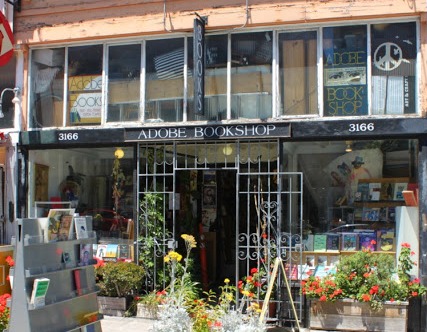 Despite petitions, protests and other community efforts to save Adobe Books, San Francisco, Calif., last Saturday was closing day at the 3166 16th St. location it had occupied since 1988, Racked SF reported, adding that "longtime fans and customers commemorated the sad occasion with a party." The sadness is tempered by the news that in April, Adobe's cooperative group signed a lease for its new space at 3130 24th St., where the new Adobe Books and Arts Cooperative will be located.

Photos from Saturday's closing party are posted on Adobe's Facebook page, along with a hopeful message: "Thank you to everyone who came out Saturday night to bid farewell to the 16th street Adobe Books. Beautiful night with lots of music and friends, celebrating 25 years on 16th with the one and only Andrew McKinley. We are looking forward to our new home on 24th street, which opens on July 1st, with a Grand Opening party on July 13th. See you soon!"


Penguin Launches 'First to Read' Program for Consumers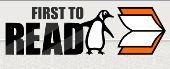 Penguin Group (USA) is launching First to Read, a program offering readers free excerpts from books months before they are available for sale, as well as potential access to digital galleys. Describing the initiative as part of its "ongoing efforts to increase book discoverability and engage with readers," Penguin said it hopes to harness the power of word-of-mouth by offering members an opportunity to share news and information about books through their connected social networks. First to Read also includes a loyalty program that awards members points for their participation that can be redeemed for guaranteed galley access and other perks.

"First to Read is a program created for all readers, providing exclusive, early access to our upcoming books," explained Suzie Sisoler, senior director of consumer engagement. "We know people love to talk about and recommend the books they've read and are reading, and to encourage that, we've integrated social sharing throughout the site."


Follett Unveils $50 Million Venture Capital Fund

Follett Corp. has launched the Follett Knowledge Fund, a $50 million venture capital fund, Crain's Chicago Business reported. The college bookstore company said it plans to invest in "new technologies that have the potential to improve and even disrupt the way educational content is delivered and consumed." Atrium Capital will co-manage the fund.

"The Knowledge Fund will enable us to identify and invest in early-stage technologies that will make educational materials more accessible and affordable to students and educators alike," said Follett president and CEO Mary Lee Schneider.


Granta Shakeup Continues
Less than a month after major restructuring, Granta announced that sales and marketing director Brigid Macleod and sales manager Sharon Murphy are leaving the company, the Bookseller reported, adding that Faber is taking on the publisher's U.K. and international sales. Macleod left June 14, after seven years with Granta, and Murphy's five-year stint ends this Friday.

"We are very sorry to lose Brigid and Sharon who did a wonderful job selling Granta's books," said publisher Sigrid Rausing. "Extending our sales relationship with Faber, however, makes every sense at this point, and we look forward to working more closely with them in the future."

Will Atkinson, Faber's sales and marketing director, said the publisher had been working with Granta for some time within the Independent Alliance and called the new arrangement a "natural step."


Gaiman Does Brooklyn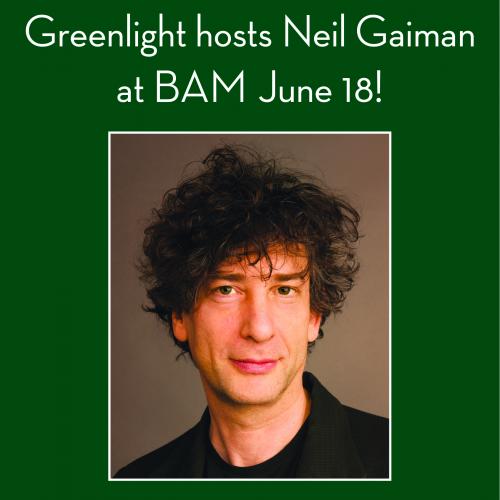 "I swore after the Anansi Boys tour that I was never going to do another signing tour," Neil Gaiman confessed to the capacity crowd at the Brooklyn Academy of Music's Howard Gilman Opera House Tuesday night. (The event was part of Greenlight Bookstore's Unbound at BAM literary series.) It had just become too exhausting to sign hundreds of books at one event after another, not getting back to the hotel until well past midnight, only to be awoken a few hours later and rushed to the airport to the next venue. But it was through his wife, singer/songwriter Amanda Palmer, and her approach to touring that he found a solution: "So we've got a bus."
Gaiman was introduced by storyteller and Moth host Peter Aguero, who quickly sought to set the crowd at ease: "He's just a dude named Neil," Aguero advised. "He wrote a book about some sand. You've done stuff, too. Relax." Although photography was allowed during the event, Aguero encouraged the audience to simply enjoy the evening. "Instagram will survive for two hours without you, Brooklyn," he chided. "If you want a picture of Neil, Google him."
Gaiman introduced his latest novel, The Ocean at the End of the Lane, as "a book I started writing because I missed my wife." While Palmer was in Melbourne recording an album, he began work on a short story that quickly escalated into a novelette, and soon told his editors in the U.S. and U.K. that it looked like he was writing a novella. After writing the first draft by hand, he went to the computer, "and at the end of the typing-up process, I did a word count"--after which, he confided, he sent his editors another email, admitting "I have accidentally written a novel."
After reading from the second chapter, Gaiman welcomed Palmer to the stage. Accompanying herself on ukulele, she sang a recently composed song detailing her response to online and media criticism, then stuck around to read from a stack of file cards on which the audience had previously set down questions for Gaiman, opening with: "Is The Ocean at the End of the Lane inspired by your own childhood memories?" "Yes," he responded immediately, and firmly, to which Palmer let the file card fall from her hand to the stage. As the laughter died down, however, Gaiman allowed as how that was just a starting point--that the novel was, as he put it, "full of lies."
Their affection for each other was readily apparent, and shown with little self-consciousness over the fact that they were being watched by hundreds of fans. As Gaiman described a whirlwind media blitz in the U.K., with little or no downtime, Palmer turned to him with a concerned look and asked, "Do you need a hug?" "Always," he replied. Later, they confided that this was one of the few times they'd see each other over the next six months; when his book tour ends, she'll be headed to Australia on her own concert tour. "Fly to Australia!" a fan shouted. "I thought about it," Gaiman said, but he realized that rather than follow her from one venue to the next, he was looking forward to getting home and not going anywhere.
Before that, though, there's nearly a month on the road, with stops in 18 U.S. cities (followed by additional readings in Canada in the U.K. in August). A full schedule is posted at Gaiman's website. --Ron Hogan


Obituary Note: Michael Hastings
Michael Hastings, journalist and author of The Operators: The Wild and Terrifying Inside Story of America's War in Afghanistan, died yesterday in a car crash, the Los Angeles Times reported. He was 33. He was best known for his 2010 Rolling Stone profile of General Stanley McChrystal, then head of the NATO force in Afghanistan. In the article, McChrystal had spoken contemptuously of White House staff and others; President Obama immediately relieved him of command.


Notes
Image of the Day: Books & Brews Tour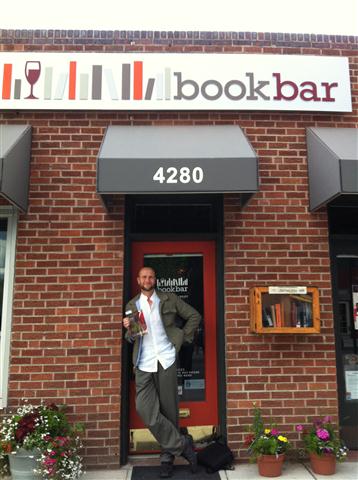 C.C. Humphreys, author of Jack Absolute: A Novel (Sourcebooks Landmark), who is in the middle of a nationwide Books & Brews Tour, stopped on Sunday at BookBar, which opened last month in Denver, Colo.


Indie Bookstores 'More Important than Ever'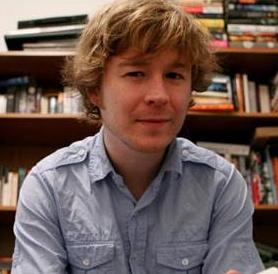 Mark Medley
"Can there be a healthy publishing industry without independent bookstores, or does the shift from print to digital books negate their importance?" This question was posed by the National Post's books editor Mark Medley in an interview with three representatives of the Canadian book community: Mark Leslie Lefebvre, president of Canadian Booksellers Association and a manager at McMaster University's Titles Bookstore; Alana Wilcox, editorial director of Coach House Books; and Becky Toyne, who works at Type Books in Toronto and is a regular contributor to Open Book Toronto and CBC Radio One. Highlights from their responses: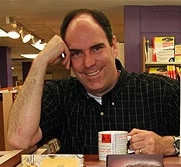 Mark Leslie Lefebre
Lefebvre: I think that the shift and trend towards digital positions independent booksellers as more important than ever. After all, it's one thing to find something to read, it's quite another to find something good to read. More is not necessarily better. You can get to the world's largest buffet, but you might need help determining which of the dishes to sample, otherwise you fill your plate with a lot but enjoy little of it. What becomes important for booksellers is determining how they'll be in that game (and for some, if they even want to be in that game).... Bricks and mortar bookstores, while they can and will be part of making digital books available to their customers, are likely going to continue to see a good portion of their successes and a good portion of their business within the realm where they are already firmly established. The physical, the concrete, and in the solid ties they have to a particular neighborhood."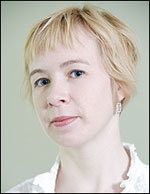 Alana Wilcox
Wilcox: "Not only do independent booksellers help you find something good to read from among their carefully curated collection, they help you find something you'll like--they're all about community, and if you're a regular, the staff will know you and your tastes. They host events and plenty of social opportunities--I can't walk into my local indie without running into at least three people I know. I've yet to find an e-tailer that offers such an opportunity!... As a publisher, I love the indies for giving us indirect access to our readers. We send books out to stores and never know whose bookshelves they end up on. But regular chats with our indie bookselling friends let us know who's buying our books and why."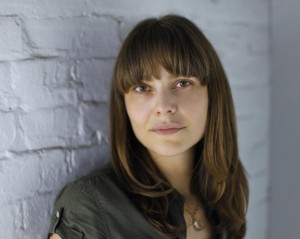 Becky Toyne
Toyne: "I think we're seeing a movement towards opposite ends of the spectrum. On the one hand, digital technology (the whole caboodle, not just-book publishing) expands opportunities for promoting, sharing and talking about books beyond geographical boundaries. On the other hand, there's a growing interest in the local, an area in which indies with strong community ties are uniquely placed to drive sales: local authors writing about local issues being sold by local booksellers."


Beach Books' Karen Emmerling Honored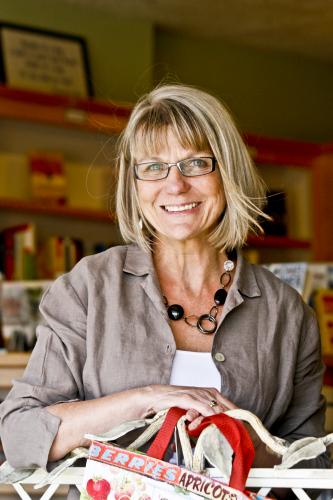 Congratulations to Karen Emmerling, owner of Beach Books, Seaside, Ore., who won the 2013 High Ethical Standards Award from the Seaside Rotary Club. Presenting the award, Rotarian Russ Vandenberg said that the store had "earned a reputation for high ethical standards and trust among business associates. It plays an important part in the local business community where its impact can be felt by locals as well as visitors. Not only has Beach Books survived, but it has thrived thanks to the high ethical standards, exceptional customer service and community involvement."
Emmerling founded Beach Books in 2005 and earlier this year moved to "a more prominent location" and doubling its space, the Daily Astorian noted. Vandenberg observed that the store's community work includes giving space to meeting groups, running the Wishing Tree program for the Seaside School District every holiday season and supporting local authors and artists.


Bookstore Videos of the Day: Oblong Books & Music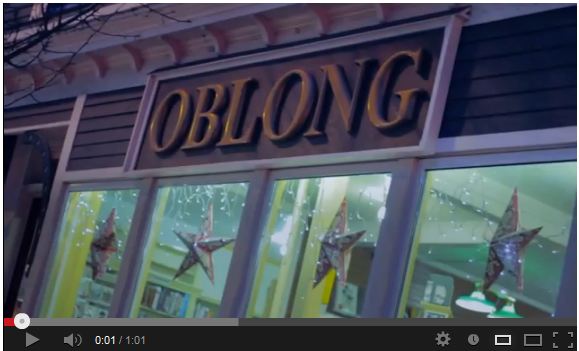 Oblong Books & Music, Rhinebeck and Millerton, N.Y., shot these three commercials for its stores.


Chicago Cash Mob Strikes Again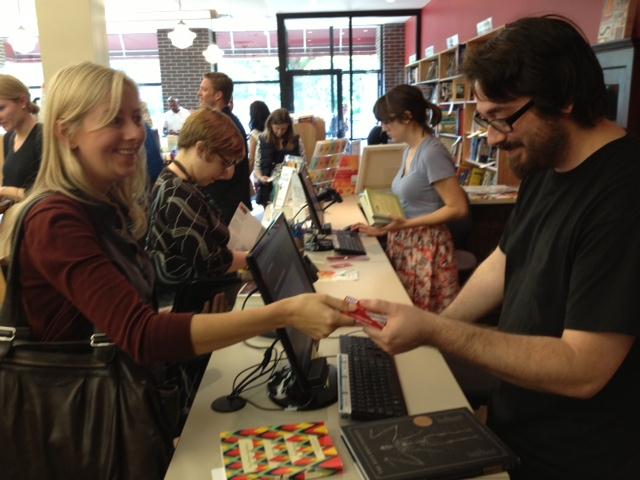 Tessa Wegert, communications director and aspiring novelist, buys a book from City Lit's Pawl Schwartz.
Last December, Publishing Cocktails, a regular gathering of Chicago literary professionals, organized a cash mob at the Book Cellar in Lincoln Square. Last Thursday, they struck another bookstore: the mob of 30 went to City Lit Books, a store in the Logan Square area of Chicago that opened in August, where they browsed and bought books for an hour and then adjourned around the corner to the Owl for drinks.
"What a dream come true for a bookstore," City Lit owner Teresa Kirschbraun said. "All of a sudden, the store is overflowing with writers, publishers and fellow booksellers--book lovers sharing book recommendations and buying books. I am overwhelmed by the support for independent bookstores and the generosity of this community. Every store should hope that their store will be attacked by such a mob."
Publishing Cocktails has met every other month for the last year and is organized by Javier Ramirez, who works at the Book Stall at Chestnut Court, Winnetka, and Keir Graff, editor of Booklist Online and the author of the middle-grade novel The Other Felix, as well as several books for adults.


Book Trailer of the Day: Aesthetics: A Memoir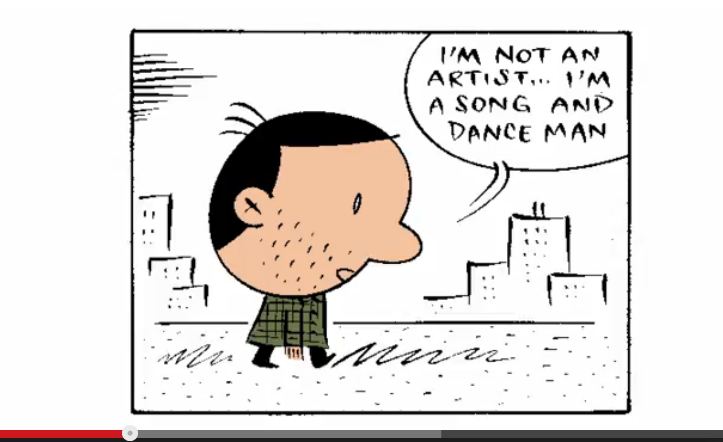 Aesthetics: A Memoir by Ivan Brunetti (Yale University Press), from the author of Cartooning: Philosophy and Practice.


Media and Movies
Media Heat: Chimamanda Ngozi Adichie on Bookworm
This morning on Imus in the Morning: Derek George, author of Heart of a Lion (iUniverse, $14.95, 9781450262743).

---

Tomorrow on the Alan Colmes Show: James O'Keefe, author of Breakthrough: Our Guerilla War to Expose Fraud and Save Democracy (Threshold, $26, 9781476706177).
---
Tomorrow on NPR's Tell Me More: Alfredo Corchado, author of Midnight in Mexico: A Reporter's Journey Through a Country's Descent into Darkness (Penguin Press, $27.95, 9781594204395).
---
Tomorrow on KCRW's Bookworm: Chimamanda Ngozi Adichie, author of Americanah (Knopf, $26.95, 9780307271082). As the show put it, "Chimamanda Ngozi Adichie prefers thorny, resistant characters to simply likeable ones. When Ifemelu, the outspoken heroine of her novel Americanah, moves from Lagos to the U.S., she begins to blog her provocatively blatant reflections on the difference between African Americans and 'American Africans.' Adichie talks about Ifemelu's compelling imprudence--and why readers shouldn't settle for characters that are less than difficult."
---
Tomorrow on NPR's Diane Rehm Show: Sahar Delijani, author of Children of the Jacaranda Tree: A Novel (Atria, $25.99, 9781476709093).
---
Tomorrow on MSNBC's Andrea Mitchell Show: Khaled Hosseini, author of And the Mountains Echoed (Riverhead, $28.95, 9781594631764). He will also appear on PBS's Newshour with Jim Lehrer.


Nov. 22, 1963: Letters to Jackie; Killing Kennedy
November will mark the 50th anniversary of President John F. Kennedy's assassination and "there will undoubtedly be a ton of programming and films to choose from, and this is one of them," Indiewire reported, referring to the release of a trailer for the film Letters to Jackie, based on Ellen Fitzpatrick's book Letters to Jackie: Condolences from a Grieving Nation. The project, produced by Steven Spielberg's Amblin Entertainment, will air on TLC this fall.

---

"My fellow Americans, are you ready to see Rob Lowe as our 35th president?" asked Entertainment Weekly in showcasing the first image from Killing Kennedy, the National Geographic Channel's two-hour docu-drama based on the book by Bill O'Reilly and Martin Dugard. Directed by Nelson McCormick (The West Wing), the film debuts in November.


Amazon Greenlights Harry Bosch TV Series
Amazon Studios has greenlighted its first drama pilot, Bosch, based on Michael Connelly's Harry Bosch novels, Deadline.com reported, adding that "the pilot was written by Connelly and Treme co-creator/executive producer Eric Overmeyer, who are executive producing with Fabrik's Henrik Bastin and Mikkel Bondesen."


Books & Authors
Awards: Miles Franklin Winner; Griffin Poetry Prize Winners
The winner of the 2013 Miles Franklin Award, Australia's most prestigious literary prize, is Michelle de Krester for Questions of Travel, published in Australia by Allen & Unwin and in the U.S. last month by Little, Brown ($26, 9780316219228). De Krester receives a $60,000 (US$57,000) prize.
Speaking for the judges, Richard Neville, Mitchell librarian at the State Library of New South Wales, said that Questions of Travel "centres on two characters, with two stories, each describing a different journey. The stories intertwine and pull against one another, and within this double narrative, de Kretser explores questions of home and away, travel and tourism, refugees and migrants, as well as 'questions of travel' in the virtual world, charting the rapid changes in electronic communication that mark our lives today.
"She brings these large questions close-up and personal with her witty and poignant observations and her vivid language. Her novel is about keeping balance in a speeding, spinning world."
De Kretser was born in Sri Lanka and emigrated to Australia when she was 14. Educated in Melbourne and Paris, she has worked as a university tutor, an editor and a book reviewer. Her previous works are The Rose Grower, The Hamilton Case and The Lost Dog. The Lost Dog won the 2008 New South Wales Premier's Book of the Year Award and was longlisted for the 2008 Man Booker Prize and the 2008 Orange Prize for Fiction.
---
Winners of this year's $65,000 Griffin Poetry Prize are Like a Straw Bird It Follows Me, and Other Poems by Ghassan Zaqtan, translated from the Arabic by Fady Joudah, in the International category and What's the Score? by David W. McFadden (Canadian).


Book Brahmin: Robert Rotstein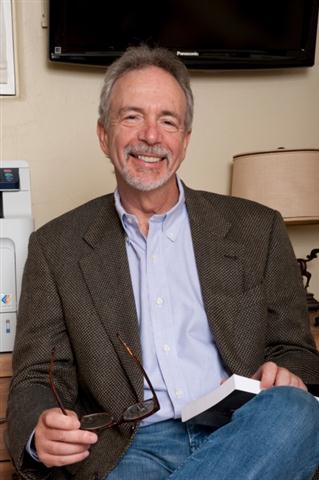 photo: Glen La Ferman
Robert Rotstein grew up in Culver City, Calif., where his elementary school was kitty-corner to an MGM studio back lot. At an early age, he became hooked on legal dramas--not only Perry Mason, but also on the politically charged The Defenders and lesser known shows like Judd for the Defense, The Young Lawyers and The Trials of O'Brien--lawyers solving crimes and doing justice. Perhaps this early combination of life in an entertainment-company town and fascination with the lawyer-as-hero made it inevitable that Rotstein would become an attorney whose practice focused on the entertainment industry and, later, a writer of novels about a lawyer. Over the course of his legal career, he's handled lawsuits on behalf of Michael Jackson, Quincy Jones, Lionel Ritchie, John Sayles, Kenny "Babyface" Edmonds, James Cameron and all the major motion picture studios, among others. Rotstein's Corrupt Practices (Seventh Street Books, June 4, 2013) is about Parker Stern, a Los Angeles attorney who takes on a legal case against a powerful, dangerous religious cult.
On your nightstand now:
Beautiful Ruins by Jess Walter. I'm a sucker for novels about the movie industry, all the more so when they explore, as Walter's book does, how the quest for celebrity and fame affects an individual's life.
Favorite book when you were a child:
Jack London's Call of the Wild. The depiction of domesticated dog that left civilization and turned leader of the pack had a special appeal to a boy growing up in the tumultuous '60s. I also devoured juvenile biographies of major league baseball players, at that time depicted as virtuous, non-smoking, non-drinking role models for the nation's youth--meaning that the baseball biographies were just as fictional as Call of the Wild.
Your top five authors:
Philip Roth, Haruki Murakami and James M. Cain, and as for contemporary authors, Jennifer Egan and Dana Spiotta.
Book you've faked reading:
David Foster Wallace's Infinite Jest. I've been fake reading it for four years now, and my Kindle app says that I've finished 19% of the book. This is just a hiatus. I will tackle the remaining 81%.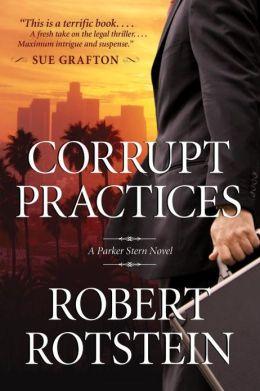 Book you're an evangelist for:
Scott Turow's Presumed Innocent, which proves that the distinction between "commercial fiction" and "literary fiction" is illusory. A friend of mind to whom I recommended the book aptly compared it to a play by Sophocles.
Book you've bought for the cover:
Michael Chabon's The Amazing Adventures of Kavalier & Clay. By way of explanation, I'd never read Chabon and couldn't decide between that book and Wonder Boys. Kavalier & Clay's yellow and sky-blue cover, comic-book font and image of the Empire State Building was the clincher. (Hey, it's better than flipping a coin, and it ended up being the right choice.)
Book that changed your life:
Melville's Moby Dick, the second time around. I'd read the book in college and didn't appreciate it. I gave it another go in my late 20s, and when I finished, I felt as if I'd read a combination of Shakespeare and The Holy Bible. After that, I was sure I wanted to write someday.
Favorite line from a book:
Favorite line from a mystery/thriller: "When a man's partner is killed he's supposed to do something about it. It doesn't make any difference what you thought of him. He was your partner and you're supposed to do something about it." --Dashiell Hammett, from The Maltese Falcon.
Book you most want to read again for the first time:
Raymond Chandler's The Big Sleep. I've actually read it more than once, and each time feels like the first. I'd still like to know who killed the chauffeur.


Book Review
Children's Review: Counting by 7s
Counting by 7s by Holly Goldberg Sloan (Dial, $16.99 hardcover, 384p., ages 10-up, 9780803738553, August 29, 2013)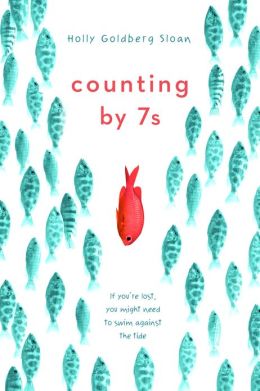 Holly Goldberg Sloan's (I'll Be There) 12-year-old heroine, Willow Chase, draws readers in from the start. Willow is exceptionally smart and socially awkward, and she recognizes that she is both. She becomes obsessive about certain things: counting by 7s, researching medical conditions, and gardening (she grows bamboo in her California back yard), just to name a few.
Willow looks forward to starting at Sequoia Middle School, where she hopes she'll be better at fitting in with the students. She doesn't. It's loud. People mistake her gardening outfit for a custodial uniform, and her perfect standardized test score gets her an accusation of cheating and a sentence of repeated sessions with the guidance counselor. Through these sessions with the counselor, Willow meets Mai Nguyen, older sister to Quang-ha, who also must be counseled by Dell Duke. Mai, though she's 14, becomes Willow's first real friend since her "one true companion" Margaret moved to Canada. When, in the very first chapter, Willow's adoptive parents die in a car crash, Mai and her family take in Willow until she can find a home.
Willow narrates many of the chapters, and her winning voice and personality propel the novel. During the third-person chapters or passages that rotate among Dell Duke; Jairo Hernandez, a cab driver whom Willow befriends; and Pattie Nguyen (Mai and Quang-Ha's mother), young readers may find themselves eagerly awaiting a return to Willow's side of the story. The heroine's compulsive curiosity gives her a reason to go on, even if her passion flags in the immediate aftermath of her parents' death. Willow's hopeful outlook, despite her dire consequences, can't help but lift readers up right along with her. "In my opinion it's not really a great idea to see people as one thing," Willow thinks in response to a letter labeling her "highly gifted," adding "We are all imperfect genetic stews." Readers can only hope for more characters like Willow Chase to come from this author. --Jennifer M. Brown
Shelf Talker: Author Sloan imbues the voice of 12-year-old Willow Chase, a socially awkward "genius," with humor and wisdom, despite her heroine's tragic circumstances.