Shelf Awareness for Friday, July 26, 2013

Quotation of the Day
BookBar Owner: 'This Is What I Wanted'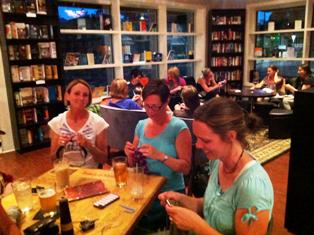 "This is exactly what I intended to do, to bring together a whole room around poetry or literature... to see everybody laughing together. This is it, this is what I wanted."


News
Amazon Second Quarter: Net Loss on More Investments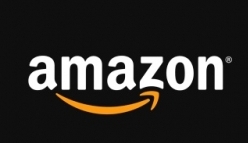 In the second quarter ended June 30, net sales at Amazon.com rose 22%, to $15.7 billion, and the company had a net loss of $7 million (or 2 cents a share), compared to net income of $7 million in the same quarter a year earlier.
The results were slightly below analysts' expectations: Wall Street forecast earnings of 5 cents a share and revenue of $15.73 billion. Nonetheless, Amazon stock, which this year has increased more than 20%--to higher than $300 a share--was down less than 2% in after hours trading.
The company attributed the net loss to continued investments in more warehouses closer to customers; digital content, particularly movies and TV shows; its first food delivery service outside its home turf of Seattle; and an increase in staff to 97,000 from 69,000.
The company predicted more of the same trend, saying that net sales in the third quarter will grow 12%-24%, to between $15.45 billion and $17.15 billion, and the operating loss will grow to between $65 million and $440 million compared to a net loss of $28 million in the third quarter last year.
This continues the pattern of Wall Street giving Amazon free rein. Seeking Alpha put it this way: "Though the company, already well-known for its razor-thin profit margins, showed an operating loss, the glass is still half full for plenty of investors. While some analysts worry about spiraling costs--the bull camp still sees the Bezos-led spending on fulfillment centers, global growth, digital content, grocery initiatives, web services, etc. as paying off brilliantly in the future."
And Kerry Rice, an analyst at Needham & Co., told the New York Times that investors continue to bet that at some point Amazon will stop spending so much and then earn more. However, he added, "I don't think that's going to happen for a long time."
You can almost hear Jeff Bezos cackling.


Aaron's Books to Open Campus Store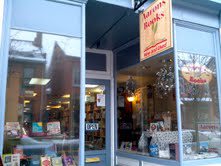 Aaron's Books, Lititz, Pa., will partner with the Linden Hall School for Girls to create and manage a new campus store, which is scheduled to open August 23, Bookselling This Week reported.

"We have already partnered with Linden Hall in several ways, so this new relationship is the next step. We're excited for this new venture and look forward to working with the faculty and students," said co-owner Sam Droke-Dickinson.

Paige McFarling, Linden Hall's director of operations, called the partnership "important because it strengthens our connection to one of the prominent local businesses in our community.... Our friends at Aaron's Books are the right choice to bring a new campus store to life."


Supporters Rally for Brooklyn's True South Bookstore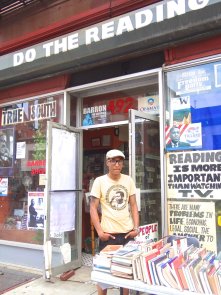 photo: C. Zawadi Morris/Patch
Dozens of supporters rallied Wednesday at True South bookstore, Brooklyn, N.Y., to "save a beloved black bookstore facing closure since its owner suffered a stroke earlier this month," the Daily News reported, noting that Monroe Brown Jr. opened the bookstore in 2007 "not just to sell books, but to champion black heritage."

"He's always just wanted to bring people together. He's always been community-minded," said Brown's son, Ajamu, who organized the fundraiser to publicize the necessity of raising enough money to keep the shop open. "We're in a crisis. If people want a space like this in the community we have to have a conversation.... None of us can do this on our own. And all I can do is reach out to the community and ask for support."

He told the Bed-Stuy Patch the store's lease is up in October and the landlord has indicated that rent will increase to the market rate, which is significantly higher. "Not [having this store] in the community is a loss to a lot of folks," Ajamu said. "So this is something we need to think about and talk about seriously."


Half Price Books Adds Austin Location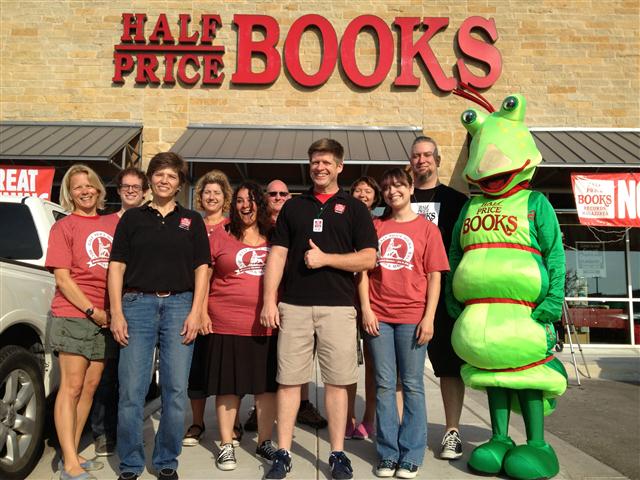 Booksellers with BW, the Half Price Books bookworm.
Half Price Books has opened a new, 9,200-square-foot location at 9900 South IH 35 in the Southpark Meadows shopping center, Austin, Tex. This is the bookseller's seventh location in the Austin area. Approximately 300 people waited in line for the doors to open yesterday morning.


Binc Foundation Awards $100,000 in Scholarships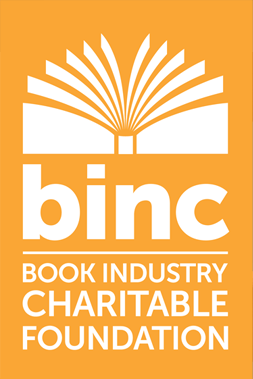 The Book Industry Charitable (Binc) Foundation has awarded 32 students a total of nearly $100,000 under the 2013 Academic Scholarship Program. The students are either booksellers, former Borders employees, or dependents and were chosen from a pool of more than 200 applicants. They received awards in denominations of $5,000 and $2,500. A list of winners can be found here.
Binc Foundation executive director Pam French said, "We were impressed by the quality of candidates who applied and congratulate all the scholarship winners. We encourage all booksellers and their dependents to consider applying next spring."
Since its founding in 1996 as the Borders Group Foundation (which in 2011 expanded to include all employees in the book industry, starting with booksellers), the Binc Foundation has provided more than $5 million in charitable assistance.


Obituary Notes: Virginia Johnson; Vincenzo Cerami
Virginia Johnson, a writer, researcher and sex therapist who, "with longtime collaborator William H. Masters, helped make the frank discussion of sex in postwar America possible if not downright acceptable," died Wednesday, the New York Times reported. She was 88.

---

Italian novelist and poet Vincenzo Cerami, who also wrote the screenplay for the Oscar-winning film La Vita è Bella (Life Is Beautiful), died last week, the Guardian reported. He was 72.


Notes
Image of the Day: Moby Dickens Mystery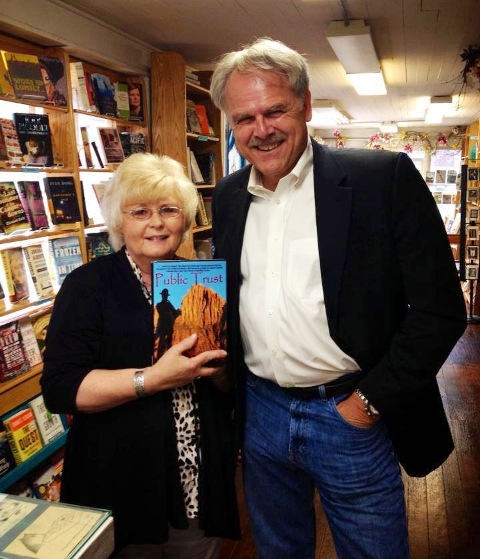 Earlier this week, Jerry Mitchell, author of Public Trust (Prairie Plum Press), the first in a new mystery series, met with the mystery book club of Moby Dickens, Taos, N.Mex. Here: Mitchell, former chief of biological resources for the National Park Service, with Moby Dickens event coordinator Betty Palmer.


'You've Got to Read This': SIBA Launches ¶arapalooza!
The Southern Independent Booksellers Alliance has launched ¶arapalooza, a YouTube channel devoted to people reading favorite selections from favorite books. "When was the last time you read something so good you wanted to read it aloud to the person sitting next to you just to share it?" SIBA asked, noting that "in a world of Vine, Instagram, Twitter and Facebook, a great paragraph may be the quickest entry into a good book." SIBA is inviting readers who want to submit their own short videos to send them to parapalooza@sibaweb.com.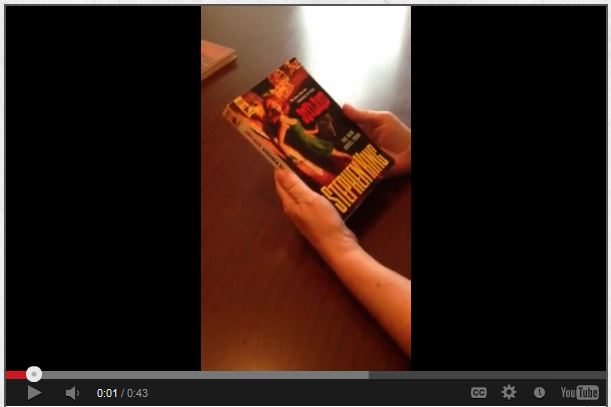 Wanda Jewell, executive director of SIBA, said she conceived the idea for ¶arapalooza! while reading Stephen King's Joyland; she kept interrupting her husband to read him passages: "I suddenly thought it be great if readers had a way to share that impulse. It takes the 'You've got to read this!' feeling to the next level.... The only requirement is that selections are read aloud with meaning, enthusiasm and feeling."


Cool idea of the Day: The Motorbooksmobile Tour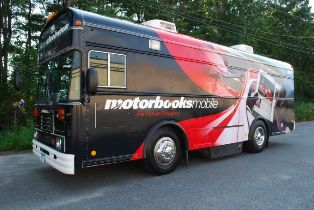 Motorbooks, an imprint of Quayside Publishing Group, is traveling to auto shows and other events on the East Coast and in the Midwest through November in its Motorbooksmobile, a converted motor home designed to bring books directly to their targeted readers where they gather to celebrate their passion.

"Transportation enthusiasts--whether they are hot rodders, motorcyclists, racers, sports car fans--are keenly aware and appreciative of sharp design, quality form and thoughtful presentation. A beautiful, printed book is all of those things," said Zack Miller, Motorbooks publisher. "What better way to introduce these books to a car lover than to drive a huge truck full of them into the heart of a car show?"


Gabrielle Gantz Joins Little, Brown Publicity
Gabrielle Gantz has joined the Little, Brown publicity department as an online publicity manager. She formerly worked at Picador and Penguin and writes a weekly arts and culture blog, thecontextuallife.com, and, with David Gutowski of Largehearted Boy, runs the literary events site bookboroughing.com.


Book Trailer of the Day: Best Lunch Box Ever
Best Lunch Box Ever by Katie Sullivan Morford (Chronicle Books), a trailer done as a music video.


Media and Movies
Media Heat: Philippa Gregory on NPR's Weekend Edition Saturday
Tomorrow on NPR's Weekend Edition Saturday: Philippa Gregory, author of The White Princess (Touchstone, $27.99, 9781451626094).
---
Tomorrow on Fox's Huckabee: Shirley Jones, author of Shirley Jones: A Memoir (Gallery, $27, 9781476725956).
---
Sunday on NPR's Weekend Edition Sunday: Verlyn Klinkenborg, author of More Scenes from the Rural Life (Princeton Architectural Press, $24.95, 9781616891565).


Movies: A Single Shot
A trailer has been released for A Single Shot, a film adaptation of the novel by Matthew F. Jones, who also wrote the script. Deadline.com reported that the movie, directed by David M. Rosenthal and starring Sam Rockwell, William H. Macy and Jeffrey Wright, will be available nationwide on demand beginning August 20 and opens in theaters September 20.


Books & Authors
IndieBound: Other Indie Favorites
From last week's Indie bestseller lists, available at IndieBound.org, here are the recommended titles, which are also Indie Next Great Reads:

Hardcovers
Letters from Skye: A Novel by Jessica Brockmole (Ballantine, $25, 9780345542601). " 'A letter isn't always just a letter. Words on the page can drench the soul. If only you knew.' Through letters, Brockmole shares an exquisitely crafted story of love and loss, sacrifice and perseverance. The novel actually tells two stories: one, the relationship between Scottish writer Elspeth and Davey, an American college student who writes her after being enthralled by her poetry; the second, the search by Elspeth's daughter, Margaret, nearly 30 years later, to decipher the mystery of her mother's past. The beautiful language and haunting account of two strangers who form an unbreakable bond despite the uncertainties of war and the impossibilities of life is a story that will be read and read again." --Katie Bedard-Oytowski, the Cottage Book Shop, Glen Arbor, Mich.

Amy Falls Down: A Novel by Jincy Willett (St. Martin's, $24.99, 9781250028273). "A once-famed writer considered the voice of her generation 30 years ago, Amy now teaches creative writing online and lives a hermit's life. One day, she falls down in her yard and receives a concussion, and afterward gives a most peculiar and stirring interview, none of which she remembers. While seemingly inconsequential, the interview restarts her career, and within a year Amy is once again the voice of writers everywhere. Amy Falls Down is a wonderful exploration of the business of writing in our modern era." --Meaghan Beasley, Island Bookstore, Duck, N.C.

Paperback
The News from Spain: 7 Variations on a Love Story by Joan Wickersham (Vintage, $15, 9780307949295). "The messengers delivering The News from Spain vary among the stories in Wickersham's collection, but each serves to remind the reader how a short story can rank with the thickest novel as a vehicle for rich character development and breathtaking plot. The stories take us from an assisted living home to a boys' prep school, from a New York apartment where a paralyzed dancer is confined to a first-person story by Mozart's librettist set within a contemporary tale. Anyone who doubts that the short story form offers a satisfying literary experience should read this extraordinary collection." --Cheryl McKeon, Book Passage, San Francisco, Calif.

For Ages 9 to 12
After Iris by Natasha Farrant (Dial Books for Young Readers, $16.99, 9780803739826). "Blue Gadsby is never without her video camera, and her chaotic family gives her endless material to document. There's her dramatic older sister; her younger siblings and their pet rats; her eccentric au pair, Zoran; and the fleeting images of her parents, who work away from home for weeks at a time. Superimposed on these reels of film is the void of Iris, Blue's twin sister who died three years before. Told from Blue's witty and heartfelt perspective, After Iris is a sweet and often funny story of one family that finds strength and love in the aftermath of a terrible loss." --Amanda Hurley, Inkwood Books, Tampa, Fla.

[Many thanks to IndieBound and the ABA!]


Book Brahmin: Peter Mattei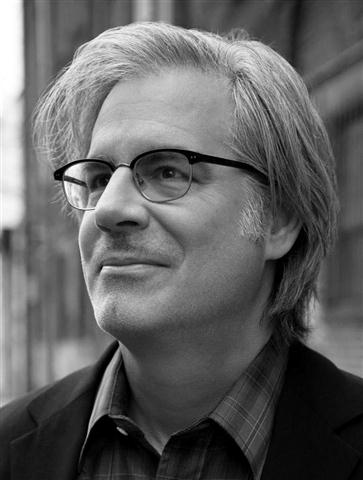 Peter Mattei is a writer and director who has worked in both theater and film. He's a graduate of the Yale School of Drama; his plays have been staged across the country and he has written pilots for HBO and other TV networks. His micro-budget feature Love in the Time of Money was developed at the Sundance Filmmakers Lab and produced by Robert Redford. Mattei has shown his photography and videos in galleries in New York and Texas. He lives in Brooklyn, N.Y., and Austin, Tex. His novel, The Deep Whatsis, is published by Other Press (July 23, 2013).
On your nightstand now:
Ubik by Philip K. Dick. It's something you have to keep rereading because you can't quite figure out if the section you just read was something that he wrote or something you daydreamed while reading what he actually wrote.
Favorite book when you were a child:
I'm gonna say Short Letter, Long Farewell by Peter Handke, which I read in college, and this counts because I was a child well into my 30s.
Your top five authors:
Michel Houellebecq, Raymond Chandler, Thomas Bernhard, Philip Roth, Fitzgerald, Cheever, Beckett.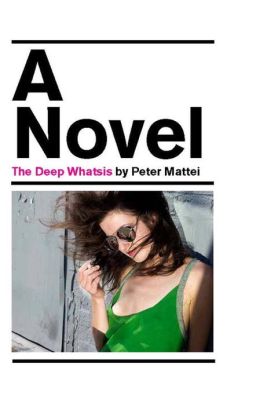 Book you've faked reading:
Pretty much anything I read in grad school that could be classified as "theory."
Book you're an evangelist for:
Leaving the Atocha Station by Ben Lerner. This is the book I tell everyone to read. So go read it now.
Book you've bought for the cover:
Anything designed by John Gall.
Book that changed your life:
Tropic of Cancer by Henry Miller. I was 22.
Favorite line from a book:
I can't remember lines from books. Really.
Book you most want to read again for the first time:
Tropic of Cancer.


Book Review
Review: The Affairs of Others
The Affairs of Others by Amy Grace Loyd (Picador, $24 hardcover, 9781250041296, August 27, 2013)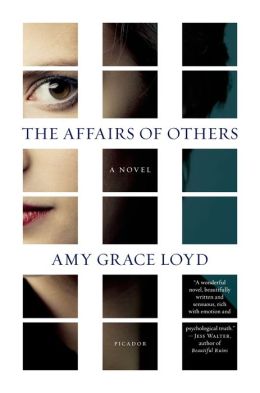 In her debut novel, The Affairs of Others, Amy Grace Loyd has created a protagonist who is at once enigmatic, shy, aloof and erotic, passionate and sexually reckless. Celia is a young widow whose late husband, also young, left her to find her way. There is no backstory to Celia: no family of origin, no pattern of friendships. She buys a small apartment building in Brooklyn and takes in four tenants.
One is Mr. Coughlan, an older man who found Celia and her building after his daughter had left him at an assisted living facility. Two others are Angie and Mitchell Braunstein, a couple who are at odds about whether or not to have a child. She is interested in any environmental cause she can find; he is not. Finally, there is George, a teacher longing to go to France to visit an ailing friend who wants to be able to return to his apartment. His solution is to sublet to Hope, whose husband recently left her for another woman. When he first approaches Celia about subletting, she demurs, but she is drawn to Hope, so she relents. What follows is a slow dance of all the walls coming down. Mr. Coughlan disappears, Mitchell is seen with another woman, Angie floods Celia with pamphlets and Hope takes up with Les, a brute of a man.
All semblance of separateness among the building's residents vanishes when Celia hears the sexual congress of Hope and Les, at first erotic and then frighteningly violent. Hope is injured; while she is hospitalized, Celia prowls her apartment. Then, she begins to snoop in the other apartments. Mr. Coughlan's daughter accuses her of not being watchful of her father; Celia goes to look for him.
Both Celia and Hope seem to be in fugue states, not recognizable to themselves, and in this condition, they gravitate toward one another, in friendship, solace and, eventually, intimacy. Hope's grown children enter the picture and Celia is mightily attracted to her son, Leo. He reciprocates the feeling.
The good news is that Celia is beginning to "move on" after the death of her husband. In searching for Mr. Coughlan, worrying about Angie and Mitchell, accommodating new feelings for a man and a woman, she is no longer isolated. Her permeability will lead her in new directions. --Valerie Ryan, Cannon Beach Book Company, Ore.
Shelf Talker: A young widow comes back to life through her involvement with her tenants in friendship and in intimacy.


Deeper Understanding
Robert Gray: 'Small Volume, Infinite Detail & Large Expense'
"How Google Rediscovered the 19th Century." This headline for Paula Findlen's essay in the Chronicle of Higher Education caught my attention, as did her contention that the "digitization of the long 19th century (materials published between the late 18th and early 20th centuries) has made accessible and searchable scholarly work that has been neglected because it was considered too dated and too unreliable.... When we read the past, we acknowledge that we stand not only, as Isaac Newton put it, on the shoulders of giants, but also on those of scholars of smaller stature who were no less passionate about their subjects and determined in their own way to contribute to the intellectual conversation."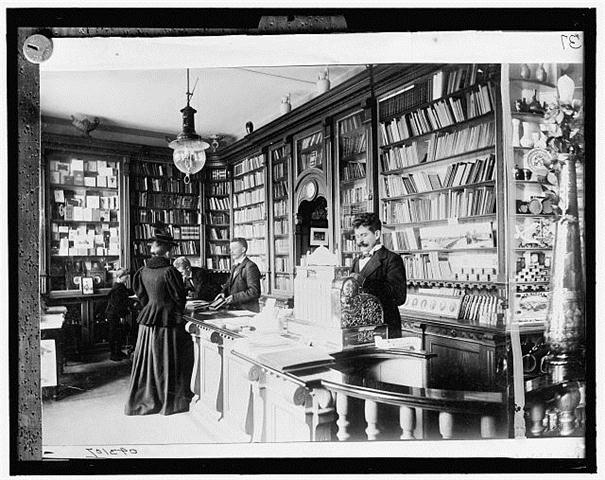 This applies to far more than just scholarly work or the Borgesian virtual library Google is building. I'm absolutely fascinated by the vast depths of historical information about the book trade now accessible through the archives of publications like the New York Times and Harper's.

"An archivist serves the reader's desires," wrote Martha Cooley in her novel, The Archivist. From time to time, I like to unearth shards of bookselling's past for your inspection. I'm no archivist, but there is an endless array of small treasures to be found in the digital stacks that offer, among other gifts, historical perspective. Who were our book trade predecessors? What did they love? What were they worried about? This week's exhibition includes a pair of fragments from the early 20th century:

July 11, 1908: In a letter to the editor of the New York Times, headlined "Saving Bookstores from Extinction," Frank H. Dodd, president of the American Publishers' Association, addressed a decision by the Appellate Division of the New York Supreme Court in favor the APA over Macy's regarding an anti-trust case. The judge declared that Macy's was not entitled to damages because of the publishers' refusal to sell them copyrighted books the department store planned to discount. This would not be the end of the case, but it does offer an interesting moment of reflection on the role of the bookseller.

"The object which the publishers have all along had in view is not to increase their own prices or profits, but to guarantee dealers in books a fair profit such as will enable them to maintain themselves, and thus to preserve the book store from decline or even extinction," Dodd wrote. "It is not always realized that this occupation so serviceable, if not vital, to the intelligence of the community is yet, in the nature of the case, poorly remunerated. Compared to those dealing in the necessaries or even luxuries of life, it is of small volume, infinite detail, and large expense in proportion to output. It requires special training and unusual intelligence. Not only must a bookseller be familiar with the names, publishers, and contents of the 8,000 or 10,000 new books issued every year, but also with 50,000 to 100,000 older books which are in print and demanded from time to time, to say nothing of the vast field of old books. This applies to the business of the book store proper and to some of the best of the department stores. In many of the department stores, however, books are dealt with in a different fashion. Their stock consists of standard authors and the more popular novels of the day. As can readily be seen, this plan excludes from display and sale the more serious books of literary value which are really the more important."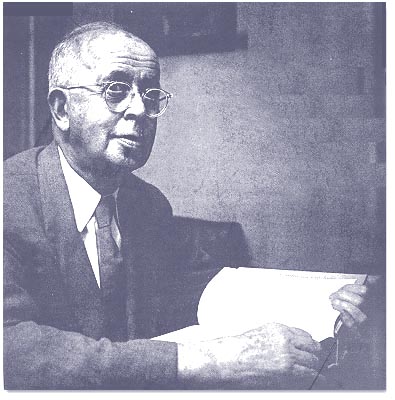 May 16, 1912: The New York Times featured a report on the Booksellers' Convention, held at the Hotel Astor, and a speech by Frederick G. Melcher of the Charles E. Lauriat Company on the subject of "Bookseller and Public."

"The profession of bookselling has fallen and this generation must build it up," said Melcher. "With shrinking profit salaries shrank, and poorer men manned the floors; with poorer men the sales shrank. You, who manage the stores, must draft the best men you can and keep them by paying for good service. Think of what a profession it is. Compare the pleasures of handling books to handling hardware; compare the customers with the customers of a wool house. Why don't some of you engage college men? College men go out to teach at $1,000 a year. Some of you could afford to pay them that for what they would bring you. Our stores must have men whose interest in books does not stop at the door, who can learn to love a handsome page, warm to a beautiful binding, and to whom caring for stock is a labor of love. The public is going to take its trade to the man who sells his fiction with care, juveniles with understanding, sets with enthusiasm, and who will patiently follow to the end his obscure inquiries." --Robert Gray, contributing editor