Shelf Awareness for Thursday, March 13, 2014

News
Bookstore Opens in Furniture Store in Wheaton, Ill.
In a twist on bookstores in unusual settings, Prairie Path Books has opened in Toms-Price Home Furnishings in Wheaton, Ill. The space includes "big leather chairs and comfortable sofas, and a kitchen will allow for book discussions around cooking demonstrations," the store said.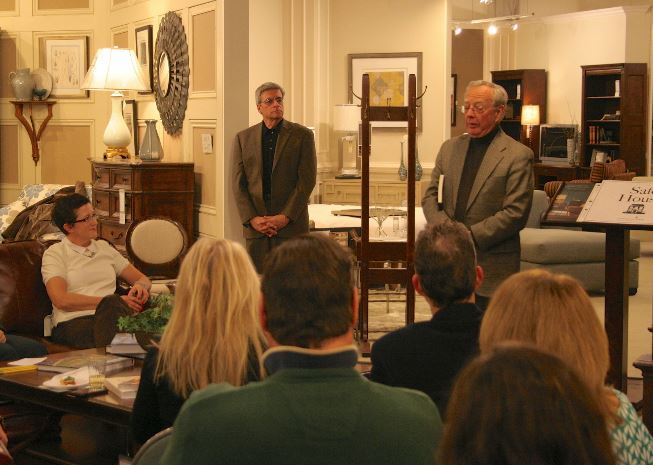 Authors Terence Faherty (standing, left) and Robert Goldsborough at a Prairie Path event at Toms-Price Home Furnishings.
Since October, owners Sandy Koropp and Heather Janiak have been hosting events in restaurants and homes at which they recommend books, mysuburbanlife.com reported. They wanted to open in their own location, but prices were too high. The pair noted that they have been providing "book-based discussions for the last decade."
"A bookstore within a furniture store is a natural fit," Koropp said. "Prairie Path Books has consistent values with Toms-Price--a focus on superior customer service and offering a quality product in which we whole-heartedly believe."
"My hope is that a bookstore will really generate more day-to-day foot traffic," Toms-Price president Scott Price said to mysuburbanlife.com. "By having them go through the store, hopefully there will be some synergies there as far as customers go." He noted that the furniture store setting provides a setting that resembles the homes where the booksellers have been holding events and called Prairie Path Books "a very hands-on, high-touch local bookstore" model.


Joseph-Beth to Open Cincinnati Hospital Store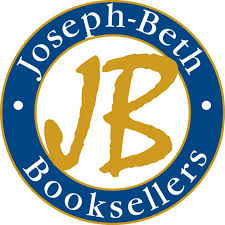 Joseph-Beth Booksellers will open a 4,000-square-foot gift store at the Christ Hospital in Cincinnati, Ohio, in 2015, offering "a broad selection of quality brands, local merchandise, comfort items and bestselling books," as well as supplying textbooks for the Christ College of Nursing and Health Sciences.

Joseph-Beth will take over the existing gift shop space at the end of this month, then relocate to a temporary location next fall while the main hospital entrance is renovated. In the summer of 2015, the Joseph-Beth Gift Store at the Christ Hospital will move into a new 4,000-square-foot space, which will be integrated with the hospital's 1,100-square-foot pharmacy.

Joseph-Beth CEO Mark Wilson commented: "Any time we can partner to develop a solution that creates value for both parties, while supporting the critical care that the hospital provides, is at the core of our Mission inside Joseph-Beth. It's one more way we can give back to the community. And it's a perfect combination that allows the Christ Hospital to focus on what it does best--provide world-class healthcare services, and for us to do what we do best--offer a valuable shopping experience. Put simply, they know healthcare, we know retail."

Mike Keating, president and CEO of the Christ Hospital Health Network, called Joseph-Beth "an ideal partner," adding that the bookseller's "commitment to high-quality retail services is a great match with our culture of excellence. We look forward to the expanded services Joseph-Beth will provide to our patients, their families and employees."

Joseph-Beth has managed a store inside the Cleveland Clinic for nearly five years.


Oprah: Flatiron Books' First Title; Film Rights to Kidd's Novel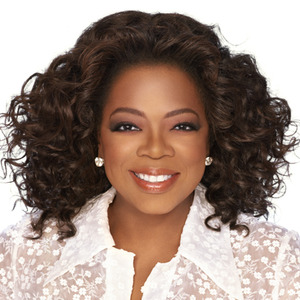 Oprah Winfrey's What I Know for Sure will be the first title published by Flatiron Books, Macmillan's new nonfiction imprint, and is scheduled for a September 2 release. The book will feature life lessons shared for 14 years in her monthly O, The Oprah Magazine column of the same title. These essays have been revised, updated and collected for the book, which will be organized by theme (e.g., Joy, Gratitude, Awe, Possibility) to "offer a rare, powerful, and intimate glimpse into Oprah's inner life--her thoughts, struggles, and dreams--while providing readers a guide to becoming their best selves," according to her publisher.

---

In other Oprah news, her Harpo Films production company has acquired the rights to Sue Monk Kidd's The Invention of Wings, which is also the most recent Oprah's Book Club 2.0 selection, the Wrap reported.

"In her book, Sue Monk Kidd has given us such a rich narrative, compelling characters, and a rare historical perspective that we know will be the ideal foundation for a wonderful film," Winfrey said.


DiPreta Publisher of New Hachette Books Division
Effective March 31, Mauro DiPreta will join Hachette Book Group as v-p and publisher of Hachette Books, a new division built on the foundation of the Hyperion backlist that the company acquired in 2013. The Hachette Books lineup includes narrative nonfiction, business, pop culture, science, health and wellness, humor, and some fiction.

DiPreta, who replaces Hyperion's interim publisher Martha Levin, has spent more than two decades in the industry, most recently as v-p and editor-in-chief of Crown Archetype, an imprint at Penguin Random House. Prior to Crown, he spent 16 years at HarperCollins and William Morrow. He began his career as an editorial assistant at Warner Books in 1991.

Hachette CEO Michael Pietsch said DiPreta "is renowned for his superb publishing instincts, leadership, collaboration and editorial talent."
Pietsch added that Levin "has done a remarkable job completing the task she came here to accomplish, incorporating the Hyperion list, publishing books on the Fall 2013 and Spring 2014 lists, and helping us integrate and get to know the great books and authors who make up the Hyperion list."


Voting Begins Soon on 2014 Children's Choice Book Awards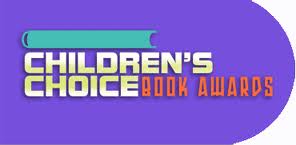 Finalists for the Children's Book Council's seventh annual Children's Choice Book Awards, in association with Every Child a Reader, have been selected and, beginning March 25, children and teens will vote to help determine the winners among 30 finalists in six categories, including Author and Illustrator of the Year.
Last year, more than one million children and teens took part in the contest. Young readers may cast their votes for their favorite books, author and illustrator at bookstores, schools, libraries and online at http://ccbookawards.com from March 25 through May 12.
The winners will be announced at the annual Children's Choice Book Awards Gala on May 14 at Capitale, 130 Bowery, New York City, as part of Children's Book Week (May 12-18).
The Children's Choice Book Award categories and finalists are:
Illustrator of the Year
Oliver Jeffers, The Day The Crayons Quit (Philomel)
Victoria Kann, Emeraldalicious (HarperCollins)
James Dean, Pete the Cat: The Wheels on the Bus (HarperCollins)
Anna Dewdney, Llama Llama and the Bully Goat (Viking)
Grace Lee, Sofia the First: The Floating Palace (Disney Press)
Author of the Year
Jeff Kinney, Diary of a Wimpy Kid: Hard Luck (Amulet)
Rick Riordan, The House of Hades (Heroes of Olympus, Book 4) (Disney/Hyperion)
Veronica Roth, Allegiant (Katherine Tegen/HarperCollins)
Rush Limbaugh, Rush Revere and The Brave Pilgrims: Time-Travel Adventures with Exceptional Americans (Threshold/S&S)
Rachel Renee Russell, Dork Diaries 6: Tales from a Not-So-Happy Heartbreaker (Aladdin/S&S)
Kindergarten to Second Grade Book of the Year
The Day the Crayons Quit by Drew Daywalt, illustrated by Oliver Jeffers (Philomel)
Mustache Baby by Bridget Heos, illustrated by Joy Ang (Clarion/Houghton Mifflin Harcourt)
Alphabet Trucks by Samantha R. Vamos, illustrated by Ryan O'Rourke (Charlesbridge)
Bear and Bee by Sergio Ruzzier (Disney/Hyperion)
Chamelia and the New Kid in Class by Ethan Long (Little, Brown)
Third to Fourth Grade Book of the Year
Bean Dog and Nugget: The Ball by Charise Mericle Harper (Knopf)
Cougar by Stephen Person (Bearport Publishing)
The Matchbox Diary by Paul Fleischman, illustrated by Bagram Ibatoulline (Candlewick)
Pancho Rabbit and the Coyote: A Migrant's Tale by Duncan Tonatiuh (Abrams)
Bugs in My Hair! by David Shannon (Blue Sky/Scholastic)
Fifth to Sixth Grade Book of the Year
Prince Puggly of Spud by Robert Paul Weston (Razorbill)
Lawless: Book 1 by Jaefferey Salane (Scholastic)
National Geographic Kids Myths Busted! by Emily Krieger, illustrated by Tom Nick Cocotos (National Geographic Children's Books)
Hokey Pokey by Jerry Spinelli (Knopf)
Battling Boy by Paul Pope (First Second)
Teen Book of the Year
Allegiant by Veronica Roth (Katherine Tegen/HarperCollins)
Eleanor & Park by Rainbow Rowell (St. Martin's Press)
Clockwork Princess (The Infernal Devices) by Cassandra Clare (Margaret K. McElderry/S&S)
Smoke by Ellen Hopkins (Margaret K. McElderry/S&S)
The 5th Wave by Rick Yancey (Putnam)


Amazon: German Publishing Program; Lawsuits over Shipping
Amazon Publishing has launched a German publishing program, through which the European Amazon Publishing team will acquire German-language fiction for publication in Kindle and print editions. The AmazonCrossing imprint in the U.S. will publish English translations of many of the new acquisitions.

Jorrit Van der Meulen, v-p of Kindle EU, said the company has "been delighted with the reader response to the German translations released by Amazon Publishing, and are excited to have publisher Sarah Tomashek and her team in Munich supporting our efforts to bring great works written in German to a wider audience."

This spring's debut list includes Klang der Gezeiten (The Sound of the Tides) by Emily Bold; a new murder mystery by Alexander Hartung featuring Berlin police investigator Jan Tommen, as well as a new edition of Bis Alle Schuld Beglichen (Until All Debts Are Cleared), the first book in his series; and New York für Anfängerinnen (New York for Beginners) by Susann Remke.
---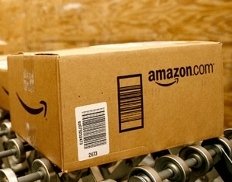 Two recently filed lawsuits accuse Amazon of cheating Amazon Prime customers, according to ABC News.
One plaintiff, who wants her suit to become a class-action lawsuit, charged, ABC News said, that Amazon encouraged "third-party vendors to include in the price of their items the amount they would have charged for shipping in their items to maximize revenue and profit margins. She also accuses Amazon of encouraging vendors to increase their prices to Prime members by the amount they charged others for shipping, without revealing that a portion of those alleged 'inflated' prices was for shipping fees."
"For example," the suit said, "if the price of an item is advertised for $10 with $3.99 shipping and the [vendor] wishes to match or top their price, the [vendor] would charge $13.99 or higher."
For $79 a year, Amazon Prime members receive free two-day shipping.


Notes
Image of the Day: Itty Bitty Kitty Committee
Tuesday evening, King's Books in Tacoma, Wash., hosted kitten wrangler Laurie Cinotto for the release of her middle-grade book, Itty Bitty Kitty Committee (Roaring Brook/Macmillan). The line to meet the author stretched out the door, and some customers even brought their own kitties. On her popular blog, Cinotto documents her adventures fostering and placing litters of kittens in their "forever homes" and raises money for the Humane Society. You can watch the trailer for the book here.


'The 100 Most Influential People in Brooklyn Culture'
In featuring a list of the "100 most influential people in Brooklyn culture," Brooklyn Magazine noted that "culture doesn't happen in a vacuum... and behind every great institution and festival, bookstore and production company are the people who make it happen." Among the booksellers recognized: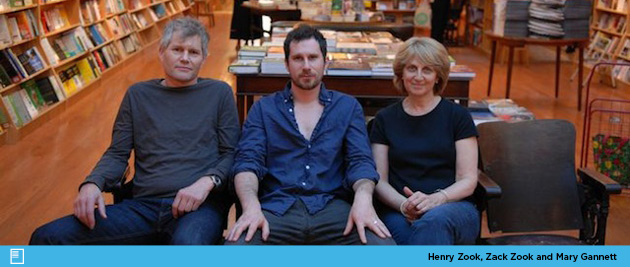 Henry Zook, Zack Zook and Mary Gannett, co-owners of BookCourt: "It seems like half of Brooklyn's literary scene has worked at BookCourt at some point, not to mention that it boasts a stellar lineup of readings and other author events, making it one of the borough's leading venues for top-name authors on their book tours as well as community-oriented series. That 'Staff Picks' shelf isn't half bad, either."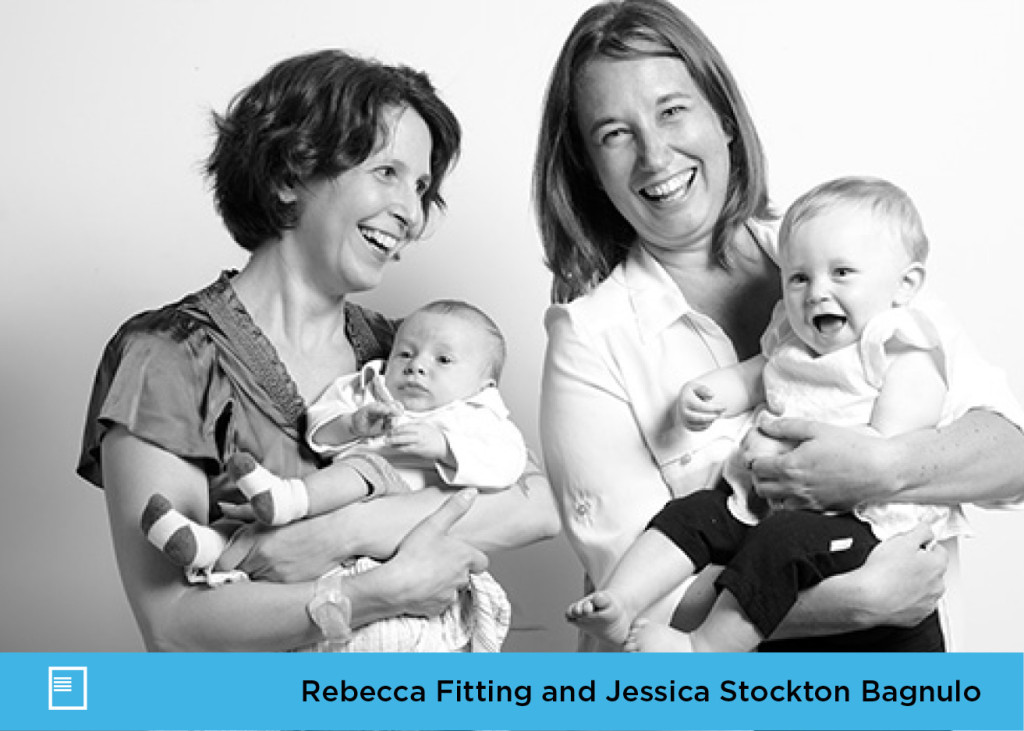 Rebecca Fitting and Jessica Stockton Bagnulo, co-owners of Greenlight Bookstore, "have created a space for avowed lit lovers and newbie readers (they're out there!) alike. And beyond just running what happens to be one of the most pleasant bookstores in the borough (and this is a borough full of pleasant bookstores) Fitting and Stockton Bagnulo run an excellent reading series at Greenlight."

Craig Mathis, events director of powerHouse Arena: "Every independent bookstore has its niche, and with its high ceilings, bleacher-style seating, and wide open spaces, powerHouse is uniquely suited as a hub for some of the lit world's very best readings and book launches."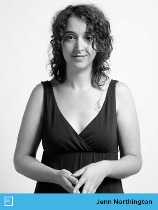 Jenn Northington, events director of WORD: "There aren't a lot of bookstores where you could count on say, events focusing on Rousseau and Riot Grrl happening on the same day, and even fewer with a space as cozy and lovely as the one at Word. Kudos to booker Jenn Northington for running the show at a place that truly deserves every bit of adulation that come its way."


Bookseller Video of the Day: California Bookstore Day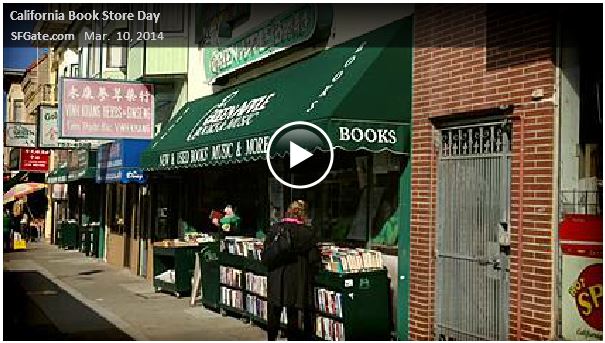 Posted Tuesday on Facebook by San Francisco's Green Apple Books: "California Bookstore Day is just around the corner and the S.F. Chronicle is jumping on board, posting this video with GAB co-owner Pete Mulvihill explaining what to expect on May 3rd. (They'll be plenty of surprises, too.)."


Sue Lubeck: 'Literary Johnny Appleseed in the Mile High City'
"For 40 years, starting in her Belcaro basement and ultimately moving to the packed shop dubbed The Bookies at 4315 E. Mississippi Ave.," owner Sue Lubeck "has sown the seeds of reading and learning into thousands of growing minds," the Denver Post reported in a profile of the woman who is "something of a literary Johnny Appleseed in the Mile High City."

"I don't always work on the floor," she said. "But whenever I do, I always get these great compliments on the store." The Bookies was one of the recipients of James Patterson's recent indie bookstore grants. "It's a really nice feeling," Lubeck noted. "It's really a feather in our cap." Asked if she has considered retiring, Lubeck, said, "I don't even want to think about it. Nothing's the same two days in a row here."


April Brings NYC's Downtown Literary Festival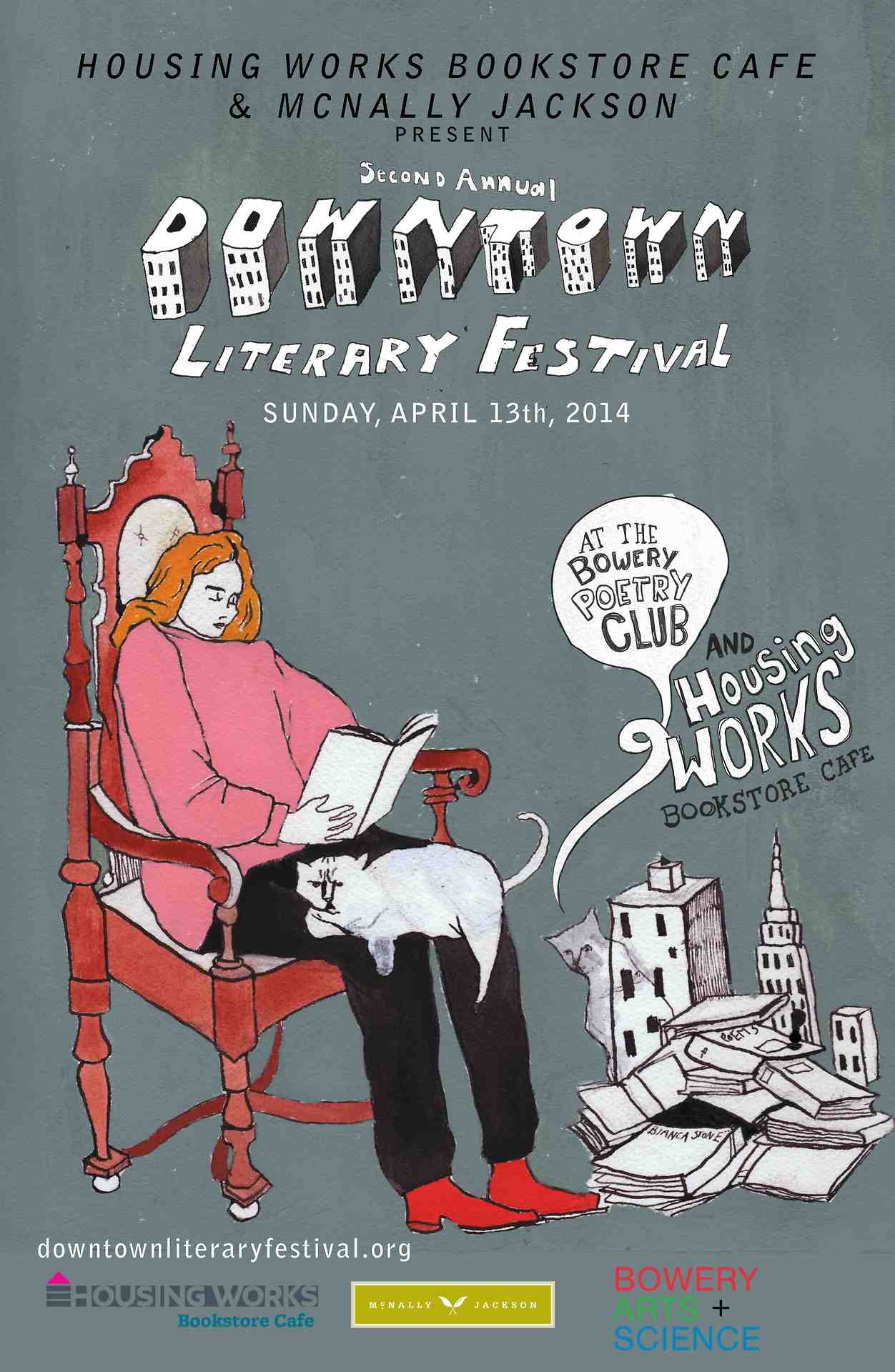 McNally Jackson Books and Housing Works Bookstore Cafe are partnering again for the second annual Downtown Literary Festival on April 13, showcasing the literature and writers of downtown New York City. This year, the festival has expanded to three locations--including the Bowery Poetry Club--and added an opening party and children's programming.

A full schedule should be available soon, but festival highlights will include a downtown-themed literary cabaret; a celebration of the poetry of Alice Notley; the Greatest 3-Minute Bad Apartment Stories; the city as superhero, villain and more in comics and graphic novels; stories of music venues gone but not forgotten; a tour of NYC through movies and literature; and an exploration of the legacy of 1950s cool in NYC.


Book Trailer of the Day: Made to Break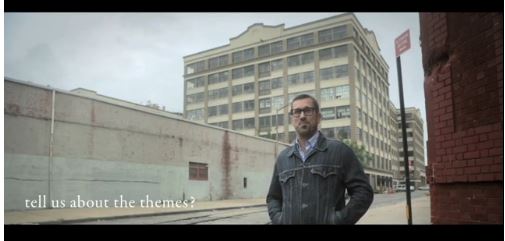 In this trailer for Made to Break (Two Dollar Radio), D. Foy talks about the plot and setting for his debut novel, the tense relationships between its characters and its origins in his own history. The trailer's music is by Sean Madigan Hoen, whose memoir Songs Only You Know will be published next month by Soho Press; the song is called "D. Foy Awakens in Juarez."


Media and Movies
Media Heat: Janet Evanovich on CBS This Morning
This morning on Morning Joe: Paul Brinkley, author of War Front to Store Front: Americans Rebuilding Trust and Hope in Nations Under Fire (Turner Publishing, $25.95, 9781118239223).

---

This morning on Good Morning America: Carole Radziwill, author of The Widow's Guide to Sex and Dating: A Novel (Holt, $25, 9780805098846).

---

This morning on CBS This Morning: Janet Evanovich, co-author of The Chase (Bantam, $28, 9780345543080).

---

Tomorrow morning on CBS This Morning: Adam Braun, author of The Promise of a Pencil: How an Ordinary Person Can Create Extraordinary Change (Scribner, $25, 9781476730622).

---

Tomorrow morning on the Today Show: Melissa Wardy, author of Redefining Girly: How Parents Can Fight the Stereotyping and Sexualizing of Girlhood, from Birth to Tween (Chicago Review Press, $16.95, 9781613745526).

---

Tomorrow on the 700 Club: Jill, Jinger, Jessa and Jana Duggar, authors of Growing Up Duggar: It's All About Relationships (Howard, $21.99, 9781451679168).

---

Tomorrow night on HBO's Real Time with Bill Maher: Amy Chua, co-author of The Triple Package: How Three Unlikely Traits Explain the Rise and Fall of Cultural Groups in America (Penguin Press, $27.95, 9781594205460).

---

Tomorrow night on the Tonight Show with Jimmy Fallon: James Franco, author of Directing Herbert White: Poems (Graywolf Press, $15, 9781555976736).


TV: The Normal Heart
A teaser trailer has been released for The Normal Heart, adapted for HBO by Larry Kramer from his Tony award-winning play exploring the onset of the HIV-AIDS crisis in New York City during the early 1980s. Indiewire reported that the project, directed by Ryan Murphy (Glee, American Horror Story) and starring Mark Ruffalo, Matt Bomer, Taylor Kitsch, Jim Parsons and Julia Roberts, "will highlight gay activists and their allies in the medical community that fought to expose the truth about the burgeoning epidemic to a city in denial." The Normal Heart airs May 25 and a sequel is already in development.


This Weekend on Book TV: Alain de Botton
Book TV airs on C-Span 2 this weekend from 8 a.m. Saturday to 8 a.m. Monday and focuses on political and historical books as well as the book industry. The following are highlights for this coming weekend. For more information, go to Book TV's website.

Saturday, March 15
12 p.m. Book TV visits Tallahassee, Fla., to interview several of the city's authors and tour its literary sites. (Re-airs Sunday at 10:45 a.m.)

7:15 p.m. Charles Calomiris, author of Fragile by Design: The Political Origins of Banking Crises and Scarce Credit (Princeton University Press, $35, 9780691155241). (Re-airs Sunday at 7 a.m.)

8:15 p.m. Jonathan Allen and Amie Parnes, co-authors of HRC: State Secrets and the Rebirth of Hillary Clinton (Crown, $26, 9780804136754), at Politics & Prose Bookstore, Washington, D.C. (Re-airs Sunday at 1:45 p.m.)

10 p.m. After Words. Amity Shlaes, author of Coolidge (Harper Perennial, $18.95, 9780061967597), interviews George Nash, editor of The Crusade Years 1933-1955: Herbert Hoover's Lost Memoir of the New Deal Era and Its Aftermath (Hoover Institution Press, $39.95, 9780817916749). (Re-airs Sunday at 9 p.m. and Monday at 12 a.m. & 3 a.m.)

11 p.m. Alain de Botton, author of The News: A User's Manual (Pantheon, $26.95, 9780307379122), at an event co-hosted by the Brooklyn Academy of Music and Greenlight Bookstore.

Sunday, March 16
7:45 p.m. Robert Klara, author of The Hidden White House: Harry Truman and the Reconstruction of America's Most Famous Residence (Thomas Dunne, $26.99, 9781250000279).

10 p.m. John Judis, author of Genesis: Truman, American Jews, and the Origins of the Arab/Israeli Conflict (FSG, $30, 9780374161095).

11 p.m. Steven Watts, author of Self-help Messiah: Dale Carnegie and Success in Modern America (Other Press, $29.95, 9781590515020).

Monday, March 17
1:45 a.m. Julia Angwin, author of Dragnet Nation: A Quest for Privacy, Security, and Freedom in a World of Relentless Surveillance (Times Books, $28, 9780805098075).


Books & Authors
Awards: Publishing Triangle Finalists
Finalists have been chosen for the Publishing Triangle Awards, which celebrate "the best lesbian and gay fiction, nonfiction and poetry," and include the Ferro-Grumley Literary Awards. Winners will be honored in New York City on April 24.

María Irene Fornés will receive the Bill Whitehead Award for Lifetime Achievement. Born in Cuba, Fornés is a pivotal figure in Hispanic-American, LGBT and experimental theater, both for her unique vision as a writer and for her dedication as a director and teacher. She has written more than 40 stage works.


Attainment: New Titles Out Next Week
Selected new titles appearing next Tuesday, March 18:
A Sliver of Light: Three Americans Imprisoned in Iran by Shane Bauer, Joshua Fattal and Sarah Shourd (Eamon Dolan/Houghton Mifflin Harcourt, $27, 9780547985534) chronicles the imprisonment of three American hikers in Iran.
Hyde by Daniel Levine (Houghton Mifflin Harcourt, $24, 9780544191181) reimagines Robert Louis Stevenson's The Strange Case of Dr. Jekyll and Mr. Hyde.
The Last Wild by Piers Torday (Viking, $16.99, 9780670015542) is a children's book about a future with few animals left.


Book Review
Review: Visible City
Visible City by Tova Mirvis (Houghton Mifflin Harcourt, $24 hardcover, 9780544047747, March 18, 2014)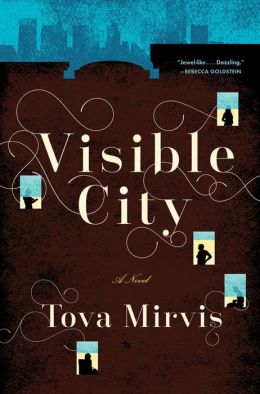 Nina's world, now that she is an ex-lawyer and mother of two, is a lonely one. On an ordinary evening, waiting for her husband to come home from work, Nina idly picks up her son's Fisher-Price binoculars and trains them on the couple in the apartment across the street, also enjoying the evening light with the shades open. What she sees is a picture of quiet contentment; both of them reading and massaging each other's feet. Another time, in the same living room, she sees a 30-something couple--who are they?--in the throes of passion. Something else missing from her life. Is it contentment she wants or passion?
Nina moves through Manhattan streets from one park to the next, children in tow, talking to other mothers who all keep insisting this time is so "precious," these babies so "delicious" they wouldn't want to be anywhere else. Except maybe at the shrink's trying to find out why they are so miserable.
Nina and several other of Tova Mirvis's characters carom off each other, intersecting in amazing ways, some personal and intimate, some more incidentally. Though they are at different stages of life, they have each and all made promises to people, to work and to themselves that require enormous effort and loyalty to keep. Sometimes blossoming desire gets in the way; the temptation to look for that stained-glass window or that ghost station--yes, these are among the plot threads--might mean the end of a good job or even a marriage. But it could also mean a new path to something more compelling than their current everyday life.
Mirvis (The Outside World) takes the reader along as these disparate people start asking questions about what's next in their lives. Can they keep faith with the decisions they made as 20-somethings, stay the professional course through the next decade and, most interesting, now that one couple approaches their 60s, do any of the same rules apply?
Such is Mirvis's finesse and insight that she leaves the reader completely sympathetic with each character's dilemmas. She shows us not what is seen at the grocery store or walking with friends; rather, we see their illuminated interiors, who they were and who they might be again. What happens when ordinary people begin to weigh the cost of change? Are stability and commitment more desirable than change? Visible City is a beautifully rendered novel that takes on art, parenting, betrayal and the nature of love. --Valerie Ryan
Shelf Talker: Three couples' lives intersect and sometimes collide in this examination of the consequences of choices made and then re-examined.


The Bestsellers
Top-Selling Self-Published Titles
The bestselling self-published books last week as compiled by IndieReader.com:

1. The Arrangement 14 (The Ferro Family) by H.M Ward
2. Rare and Precious Things by Raine Miller
3. The Lost Tycoon (Baby for the Billionaire) by Melody Anne
4. The Ex Games by J.S. Cooper
5. Riding Desire: Alpha Bad Boy Biker Boxed Set by Various
6. The Private Club: Three Days by J.S. Cooper
7. Rescued by Priscilla West
8. The Ex Games 2 by J.S. Cooper
9. The Private Club 2 by J.S. Cooper and Helen Cooper
10. The Ex Games 3 by J.S. Cooper and Helen Cooper

[Many thanks to IndieReader.com!]