Wednesday, February 27, 2013: Maximum Shelf: The House of Special Purpose

The House of Special Purpose
by John Boyne
In The House of Special Purpose, John Boyne (The Absolutist) once again takes readers into the turbulent time period of World War I with an ornately scripted and often heart-pounding vision of the fall of czarist Russia.
In 1981, we meet Georgy Jachmenev, an elderly Russian émigré whose beloved wife, Zoya, is dying of ovarian cancer in a London hospital. As he hopes against hope for her recovery, Georgy's thoughts meander back through the best and worst years of their long marriage--always "GeorgyandZoya," never Georgy and Zoya--to his earlier years in Russia, a life so different from the one he has shared with his wife that it seems to belong to another person entirely.
As a teenage peasant in imperial Russia, Georgy's impetuous and dramatically heroic interruption of an assassination attempt saved the life of a Russian nobleman and catapulted him into the court of Nicholas II, the last tsar of Russia. Georgy recounts leaving his sisters and abusive father behind to become the companion and bodyguard to the 10-year-old Tsarevich Alexei. At first dazzled by the extravagant wealth of the Romanov family, Georgy quickly finds a distraction, consumed by thoughts of his first sweetheart, the Grand Duchess Anastasia. However, neither loyalty nor love can halt the terrible march of history. Even if Georgy can avoid the machinations of the treacherous Rasputin, who sees Georgy as a tool to influence the next tsar, the Bolshevist Revolution looms on the horizon, ready to rob him of his love, livelihood and innocence.
Boyne creates a series of events so intricate and realistic that it is difficult to remember one is reading historical fiction and not the memoir of an ordinary yet thoroughly honorable man. While his hardscrabble peasant life, lack of education and youth make the teenaged Georgy as naive as Bruno from Boyne's The Boy in the Striped Pajamas, he is by nature honest, steadfast and intelligent. While his pride and adolescent need to belong occasionally lead him astray, his foibles are relatable, and Boyne shows us how Georgy matures through decades marked as much by tragedy and grief as by love and family.
While Nicholas II's reign was hardly blameless or bloodless, Boyne heightens readers' sympathies for the doomed Romanovs by focusing on their family dynamic. Imperious and cold though the tsaritsa may be toward servants, her protective instincts toward her hemophiliac son give her the same passion as any mother with an endangered child. Georgy, raised to believe in the tsar's divine right, never focuses on the less savory aspects of the tsar's reign, seeing instead a tired, fatherly ruler trying to remain stalwart in the face of overthrow and execution. Most importantly, the romance between Georgy and Anastasia infuses the story with simple tenderness as the young couple discover the innocent thrill of touching hands and meeting in secret to steal chaste kisses. While the first love angle is bittersweet due to the sheer impossibility of a happily ever after, readers will find their sympathies belong completely to the young lovers.
Scenes from various phases of Georgy's marriage to Zoya are equally affecting as Georgy proves that his early experiences forged the strength and loyalty necessary to bind him to his wife in the face of deep personal rifts--and even death itself. Though he walks a thorny path, Georgy's life story brims with adventure, history, loss and his unfailing hope for a better ending to every story. A testament to human will in the face of adversity, Boyne's narrative will break a tiny piece of your heart one moment and bring a triumphant smile to your face the next. As enthralling and intricate as a Faberge egg, The House of Special Purpose is a rare treasure readers will savor. --Jaclyn Fulwood
Other Press, $16.95, paperback, 9781590515983, April 2, 2013
John Boyne: Captivated by Stories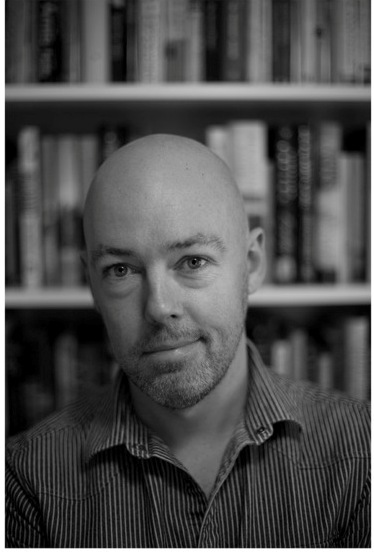 photo: Richard Gilligan
John Boyne was born in Dublin, Ireland, in 1971, and studied English Literature at Trinity College and creative writing at the University of East Anglia, Norwich. He is the author of seven novels for adults and three for children. His 2006 novel, The Boy in the Striped Pajamas, won two Irish Book Awards, was shortlisted for the British Book Award and was made into an award-winning Miramax feature film. Knopf Books for Young Readers published The Terrible Thing that Happened to Barnaby Brocket in January 2013, and The Absolutist, for adults, came out in paperback in 2012 from Other Press. Boyne lives in Dublin.
What drew you to explore this time period?
It's not so much time periods that interest me as much as interesting stories that can be told. It's true that I've written about the early 20th century in Crippen, set in 1910, and The Absolutist, set between 1914 and 1918, so The House of Special Purpose is part of that collective. However, I've also written about the Second World War, the abdication crisis of 1936, Buffalo Bill's Wild West and the 18th-century mutiny on board the HMS Bounty. I don't actively select a particular time and place to write about; I wait until I either discover an interesting story that needs re-creating in fiction, such as I have done in this novel, or I make one up entirely.
What made you decide to focus on the Romanovs as a family?
I've written a number of novels that feature characters from history at the center of the story and I have always been interested in discovering who they are as private individuals rather than simply as public figures. Much has been written about the Romanovs but it is almost always from a political standpoint instead of a personal one. I have always been struck by the image of this entire family gathered together in Yekaterinburg on the day of their assassination and the fact that they died together. Also, in all my reading and research, they struck me as a particularly close family, and Nicholas and Alexandra come across as loving and devoted parents, something that stands in contrast to depictions of royalty from other countries during this period of history.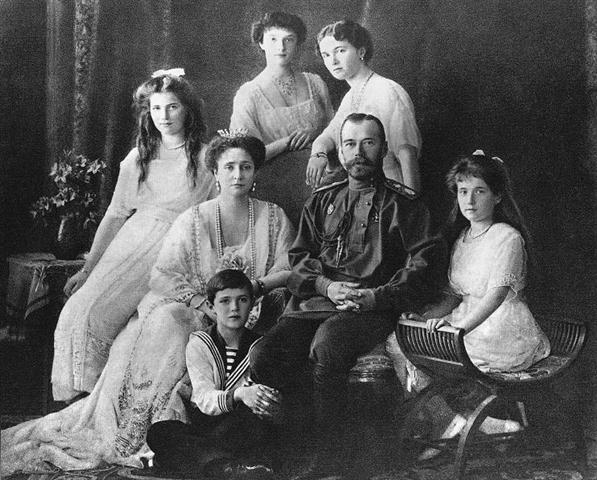 What's it like to cross back and forth between writing for adults and writing for children?
I never imagined when I set out as a writer as a young man that I would write novels for young readers as well as for adults, but it's something that I enjoy doing very much. A lot of novelist friends of mine are intimidated by the prospect of writing a book for children, but it really isn't that much different to writing one for adults in that one does not need to simplify the story or use easier words; in fact, that is the way to write badly for young readers. All one needs to do is feature a young character at the center of the story and tell it from their perspective. I visit schools frequently and talk to young people about books and reading and do what I can to help them get interested in literature. As adult writers, we need young people to grow to love books when they're young or they won't read when they're older.
Georgy often expresses a love of libraries. Do libraries figure into your own life?
I grew up in Dublin and every Wednesday afternoon my mother would bring me to our local library to select three books for the week. This was in the late 1970s/early 1980s, so it was a time before the distractions of computers, the Internet, DVDs, PlayStations, etc., that young people have today. So my visits to the library were hugely important to me, and it seemed astonishing that I could just take books home, read them and never have to pay a penny! I make a point of including readers in my books, particularly in those for children.
How did you achieve such a great balance when switching between time periods in Georgy's life?
It was a challenging structure, particularly the "backwards" storytelling of what I call the contemporary side of this story. Often incidents were being referred to in the novel which had happened in the chronology but which the reader had not got to yet. But I wanted to challenge myself and not write a linear story, particularly since I knew that the two sides of the novel had to meet at the end of 1917. How did I achieve it? I just tried to keep all the elements in my head and focus!
Can you tell us about your next project?
I've completed a new novel for adults titled This House Is Haunted, which is being published in the U.K. on April 29. It's a ghost story set in Norfolk in the 1860s. I'm a great lover of classic ghost writers, such as M.R. James, and have wanted to write a ghost story of my own for a long time. I'm currently working on a new novel for young readers set towards the end of the First World War. --Jaclyn Fulwood