Cheryl Strayed: A Surprise at Every Turn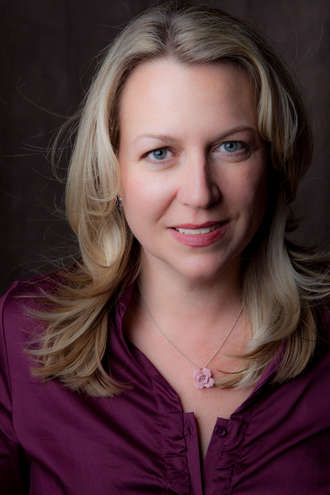 Wild is Cheryl Strayed's memoir about her solo three-month hike on the Pacific Crest Trail (see our review below). Film rights to Wild were sold to Reese Witherspoon's new production company; Witherspoon plans to star as Cheryl. Strayed is also the author of a novel, Torch. Her work has appeared in numerous magazines and journals, and her essays have been included in the Pushcart Prize anthology and twice in The Best American Essays. She recently came out as the author of the popular "Dear Sugar" advice column on the Rumpus website. Born in Pennsylvania, raised in Minnesota, she now lives in Portland, Ore., with her husband, filmmaker Brian Lindstrom, and their two children.
How did your memoir come about?
By accident. In 2008 I had an idea to publish a collection of my personal essays--most of which had previously appeared in journals, magazines and anthologies. Together, the essays loosely told the story of my life, but there was one missing piece: the tale of my hike on the PCT. So I set out to write the essay that would fill that hole. It became Wild.
The prologue opens with your hiking boot falling off the cliff and then you, screaming and yelling, throwing the other one off the cliff. It grabs readers immediately. How did you come up with that powerful opening?
I didn't write the prologue until I was more than 100 pages into the book. I couldn't write it until I was pretty deep into the story and knew where I was going. It became pretty apparent that I needed to begin the book with me on the Pacific Crest Trail, since my hike is so central to the story, but equally central is the story of what brought me out there. My prologue was my way of balancing those two parts of the narrative and introducing both.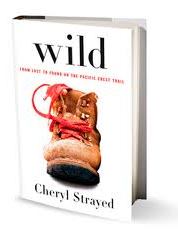 How did you prepare for the hike?
I read The Pacific Crest Trail, Volume One: California over and over again. I bought all the necessary gear. I prepared my dehydrated food and meticulously packed it into my resupply boxes, along with other things I'd need. In short, I spent months preparing myself and, yet, when I got out there, I realized in some big ways I was entirely unprepared. I'd never gone backpacking before. I'd never spoken to anyone who'd hiked a long trail for any significant period of time. It was harder than I thought it would be and there was this tremendous sense of surprise right from the start. I didn't know what on earth I was doing out there, but I learned. The PCT schooled me.
There are many emotional scenes in the book; how difficult was it to write them?
I cried when I wrote those scenes. They were emotionally wrenching for me, but I can't imagine writing any other way. I have no interest in writing work that doesn't go deep emotionally. I wouldn't know how to write any other way. To avoid the emotional aspects of the human experience would be much harder for me than it is to write them.
How physically demanding was the hike?
Let's put it this way: when I was in the midst of my 43-hour unmedicated labor while birthing my first child--who, by the way, weighed just shy of 11 pounds--I thought of my hike on the PCT. I remembered the physical suffering I'd endured then and I used it as motivation to keep going. My hike was very demanding. My job was to carry a ridiculously heavy pack up and down mountains from sun up to sundown, through all sorts of terrain in a wide range of often punishing weather conditions for weeks on end. It was utterly exhausting and often painful. I lost toenails. I had blisters and wounds and aches and pains. My body adjusted to the rigors of the hike over time, but it never stopped hurting. I say all of this with a huge smile on my face. Hard as it was, I'd do it all again in a snap. It was hard in a good way.
What most surprised you on your hike?
I was constantly humbled by my experience. I always had something more to learn. The general course of things on my hike was that surprise was around every turn. When I had a day that the hiking went easy, the next day would be a living hell. If one day I thought I'd finally mastered the art of orienteering, the next day I'd get hopelessly lost. And then, of course, there is the vast and endless beauty of the land. I was never not surprised by that.
What kind of people did you meet on the trail?
Good ones, with a couple of exceptions. There's a tremendous sense of camaraderie on the trail. Generosity and kindness abounds. The culture on the PCT reminded me of what it was like growing up in the north woods of Minnesota. It didn't matter if you had the same political or religious beliefs or lifestyles. You were out there together and therefore in it together, too.
Did the hike affect your feeling about the concept of wilderness?
It made me even more deeply grateful for it than I already was, which was quite a lot. The wilderness rearranges my insides in necessary ways. Simply being in the great silence one finds in the wild places solves a lot of problems. The wilderness feels sacred to me. I know I'm not alone in that.
Have you done a long hike since or been back on the PCT?
Before I had children, my husband and I went on a few week-long backpacking trips together--on the Continental Divide Trail in New Mexico, in the Wallowa Mountains in Oregon and in the Pine Creek Gorge in northeastern Pennsylvania. I also did a solo trip in the Olympic Peninsula of Washington. My children are six and seven now, and I get them out hiking as often as possible, but they don't yet have the stamina or patience to hike long distances. I have plans to introduce them to backpacking when they're a bit older. I'd love to hike the Washington PCT as a family one summer. --Tom Lavoie, former publisher