NONFICTION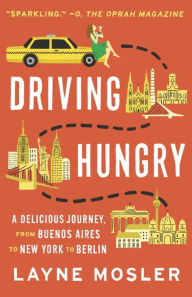 Driving Hungry: A Memoir by Layne Mosler (Vintage, $16)
With the help of taxi drivers, a woman explores and enjoys the food of Buenos Aires, New York City and Berlin. But when drivers failed to recommend good places, Mosley became a taxi driver to find restaurants on her own, and discovered it was quite different to be behind the wheel in a huge city.
Nagasaki: Life After Nuclear War by Susan Southard (Penguin, $17)
Nagasaki is explicit and penetrating, a haunting and humane look at one of the most contentious acts of war in world history. Southard provides a vivid narrative of the impact the atomic bomb had on the people of Nagasaki, Japan, as experienced by five who survived the blast.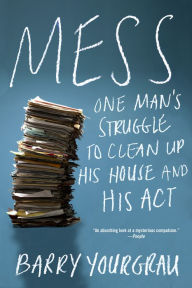 Mess: One Man's Struggle to Clean Up His House and His Act by Barry Yourgrau (Norton, $15.95)
Writer and performer Barry Yourgrau (Haunted Traveller) is the titular mess; his living space is only his worst symptom. Motivated by his girlfriend's ultimatum, he begins what would become a two-year project to clean out his apartment. Mess is not a self-help book, but those who struggle with extreme clutter or know someone who does are likely to find fresh insights here.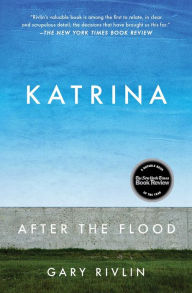 Katrina: After the Flood by Gary Rivlin (Simon & Schuster, $17)
On August 29, 2005, Hurricane Katrina tore through the South, breaking the levees built to protect New Orleans, and leaving 80% of the city underwater. In Katrina: After the Flood, Gary Rivlin writes a riveting account of the disastrous results of the storm, starting from the preliminary evacuations to the present day.
Mission High: One School, How Experts Tried to Fail It, and the Students and Teachers Who Made It Triumph by Kristina Rizga (Nation, $15.99)
Characterized as a "low-performing school" by national testing standards, Mission High in San Francisco has faced stiff penalties. But when Kristina Rizga went behind the scenes for a magazine assignment, she found a vibrant, racially diverse community of passionate, skilled teachers and intellectually curious students.
FICTION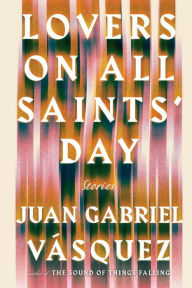 Lovers on All Saints' Day by Juan Gabriel Vásquez, trans. by Anne McLean (Riverhead, $16)
Seven unblinking stories from Colombian writer Juan Gabriel Vásquez consider the collision of fate and human hopes and dreams. They pivot around partners in fractured pairings, two lonely people sometimes splintered by the long shadow of a third, someone often off-stage.
Barbara the Slut and Other People by Lauren Holmes (Riverhead, $16)
Lauren Holmes's debut collection explores a range of human connections. At times funny, at times crushingly sad, her book proves her to be a talented writer of fiction, asking readers to engage not only with who they are as individuals but also the world they live in together.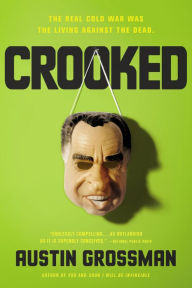 Crooked by Austin Grossman (Mulholland, $15.99)
Crooked delves deep into the mind of none other than Richard Nixon, who makes a surprisingly hilarious and engaging protagonist. In Grossman's telling, Nixon becomes embroiled in something akin to an occult conspiracy pitting Americans and Soviets against each other in an ever-escalating supernatural war.
Malice at the Palace by Rhys Bowen (Berkley, $7.99)
Lady Georgiana Rannoch knows the perks and perils of being 35th in line to the English throne. But when she discovers the body of a young woman in the courtyard of Buckingham Palace, Georgie finds herself mixed up in yet another mystery that could turn into a royal scandal.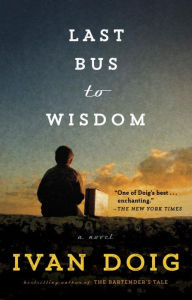 Last Bus to Wisdom by Ivan Doig (Riverhead, $16)
In Doig's final novel, Last Bus to Wisdom, Donal Cameron, 11-year-old, red-haired, word-loving Montanan, reluctantly boards a Greyhound for a summertime adventure. Fellow bus travelers boost his shot at a Guinness World Record autograph collection and distract him from fretting about the relatives in "Wiss-con-sun.
Along the Infinite Sea by Beatriz Williams (Berkley, $16)
Beatriz Williams continues the saga of the Schuyler sisters and their knack for uncovering secret histories as Pepper Schuyler meets a French widow whose past hides an epic love. Williams knows how to pour on the glamour--Parisian landmarks and luxury yachts feature prominently; her latest romance is a beautiful escape from everyday life.
Coming of Age at the End of Days by Alice LaPlante (Grove, $16)
Anna Franklin is 16, terribly depressed and fixated on death when she meets a doomsday cult. LaPlante (Turn of Mind) masterfully weaves a distressing plot in which complex, sympathetic characters, each with a complete and absorbing past, are brought to the brink of destruction.
The Vegetarian by Han Kang, trans. by Deborah Smith (Hogarth, $15)
Yeong-hye was an ordinary woman--a trait her husband appreciated--until she made the shocking decision to become a vegetarian. In South Korea, this is unusual and socially scandalous; her family reacts by railing and trying to force her to eat meat. The Vegetarian is disquieting, thought-provoking and precisely formed.