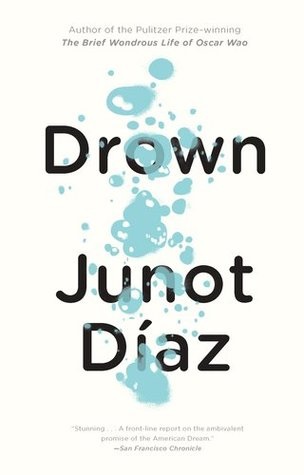 Dominican-American author Junot Díaz won the 2008 Pulitzer Prize for Fiction with his 2007 novel,
The Brief Wondrous Life of Oscar Wao
, was a finalist for the 2012 National Book Award for his second short story collection,
This Is How You Lose Her
, and won a MacArthur Genius Grant. His work reflects the Dominican-American immigrant experience, with frequent parallels to Díaz's own life growing up in the Dominican Republic and New Jersey.
Díaz's debut book was
Drown
, a collection of 10 short stories published by Riverhead Books in 1996. Many of these stories had previously appeared in the
New Yorker
,
Story
magazine and other publications. Five of them are narrated by Yunior, a Dominican-American adolescent with an often absent father, strained relationships with women and a secret sensitive side, who also appears throughout Díaz's other work.
Drown
sprinkles Spanish slang into a literary look at Dominican-American life that has proved enduringly popular. To mark
Drown
's 20th anniversary,
Riverhead's Tumblr page
posted a selection of short essays from the book's fans.
Drown
was published in paperback in 1997 ($16, 9781573226066). --
Tobias Mutter