After an award-winning career in advertising spanning nearly 20 years, Chris Edwards left his job as executive v-p, group creative director, at Arnold Worldwide to write his memoir, Balls: It Takes Some to Get Some (Greenleaf Book Group), about his transgender journey. We asked him what he would say to people who don't have the supportive family and friends he has. (Our review is below, and our full interview is here.)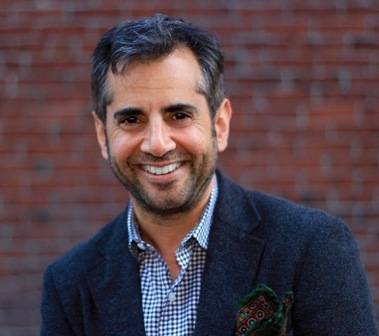 I was very lucky to have the support I had and still have. And I know there are many transgender people out there who aren't so lucky. What is most alarming to me, and a big reason why I wrote this book, is that the suicide attempt rate for transgender kids is 51%. And this is largely due to lack of support at home. I feel if there were more "everyday" success stories like mine out there, parents could look at those examples and say, "Well those people did it and they turned out okay, my child will be fine."
It's great that celebrities like Caitlyn Jenner are spreading awareness and opening the conversation to a mainstream audience, but it's hard for a parent to be reassured that their child will be fine because celebrity life is not relatable. So really my message to parents and family members would be to please be more understanding and give your loved one the chance to live a full and happy life. And for the trans kids and adults who are feeling alone, I would say, surround yourself with positive people. Find support groups. There are so many resources out there that I didn't have back in the mid '90s when I went through this. One of them is Camp Aranu'tiq, a nonprofit program providing trans kids age 8-18 and their families with support that is so critical at that age. I'm donating a portion of proceeds from my book sales to their organization.