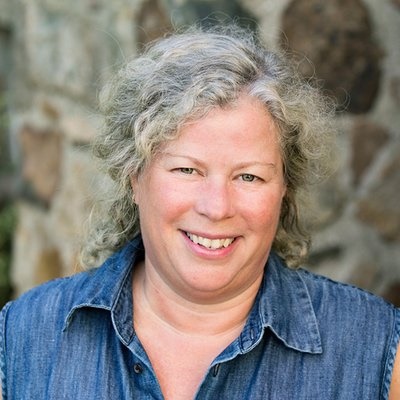 Maria Rodale
Rodale Inc., the renowned health, happiness and wellness publisher for adults, is launching an imprint for children of all ages called Rodale Kids. As Rodale chairman, president and CEO Maria Rodale says, "It's long been a dream of mine to expand our award-winning and bestselling Rodale Books publishing program to kids, who are most open to learning new things. Our best-in-class books, magazines and products have transformed the well-being of millions of consumers, and we recognize that Rodale's commitment to shaping a brighter future really starts with our youngest generation. It's time to nurture our mission--to inspire health, healing and happiness in the world--among young readers and their families, where it all begins."
Rodale Kids' first list appears this fall and will consist of 10 titles (more on them below). The imprint plans to publish 30-45 titles a year, but may revise that in line with demand (it already has 50 titles slated for 2018). The books will be fiction and nonfiction for children from infants to teens. Rodale Books VP and publisher Gail Gonzales, who is heading Rodale Kids, says, "We're hopeful that reaching kids and teaching them healthy habits, positive thinking, mindfulness and more will improve their lives (and maybe their parents' lives) so that they don't have to learn these things later in life. Our mission of inspiring health, healing, happiness and love isn't just restricted to adults anymore."

In fact, in its name and in other ways, Rodale Kids makes references to its parent. The imprint's logo, for example, has a trefoil leaf with roots that go deep that is part of the traditional Rodale logo.
Gonzales says she has found this all deeply satisfying. "I love being able to put products out into the world that really help people and change their lives for the better," she explains. "I take it very seriously--I only want to be putting out books that have a good energy."
Rodale Kids is functioning much like a startup, Gonzales says, with many staffers working on both adult and kids titles. "We did have people who had previous kids experience so that definitely helps," she adds. "A great thing about Rodale is that when someone has a new creative idea, we try it. We are agile and nimble enough to start up business initiatives pretty quickly."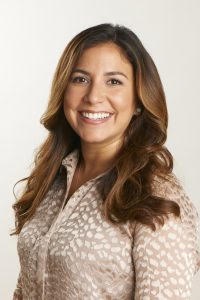 Gail Gonzales
The company wants Rodale Kids to stand out in the marketplace as "the go-to imprint for people when they're looking for a credible publisher in the health and wellness space," Gonzales continues. Both fiction and nonfiction should be known "as positive, uplifting, and able to teach ideas and concepts that go back to living a happy and healthy life on a happy, healthy planet." The titles will also aim for diversity in everything from illustration styles to the characters in the stories.
Rodale has increased its adult business in indie bookstores, improving its relationships and communications with booksellers, and will continue doing so this year. "We can always do better in this area," Gonzales says, "and the kids books will let us expand that relationship even further." She notes that Rodale Kids has "some fun things planned" around its taekwondo graphic novels for indies that include swag bags and interactive kits.
Rodale is also increasing its support of the library market. It exhibited at the ALA Midwinter conference for the first time, and has exciting plans for BookExpo and ALA in June. "The librarians are so welcoming and supportive," Gonzales says. "We want to be that right back to them."