A significant part of Rodale Kids' publishing programs involves working with established brands that share Rodale's emphasis on health, healing and happiness. The four major partners are: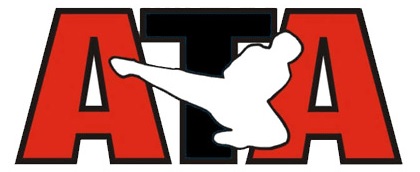 ATA International
ATA International (formerly known as the American Taekwondo Association) is the premier North American organization dedicated to the martial arts discipline of taekwondo and is the founding organization of other international affiliates, including the World Traditional Taekwondo Union and the Songahm Taekwondo Federation. In the United States and worldwide, the organizations have more than 1,500 independently owned and operated schools and clubs and more than a million students registered since ATA International's founding in 1969.
Rodale Kids and ATA International are launching the first book in the Team Taekwondo graphic novel series this fall, Ara's Rocky Road to White Belt (more on this title below), whose life skill lesson focuses on self-esteem. The second and third books in the series, which will appear in spring 2018 and fall 2018 will address respect and honesty, respectively.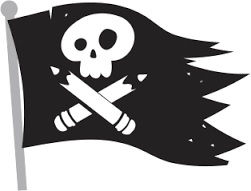 Story Pirates
Story Pirates is a media and education organization founded in 2004 to celebrate the words, ideas and stories of young people. It has a popular podcast; had a show for five years called Story Pirates Radio on SiriusXM; performs in schools, festivals and performing arts centers; and has been featured and praised by a range of actors, comedians and personalities, including Jon Stewart, Stephen Colbert, John Oliver and Conan O'Brien. A Story Pirates live show is an exciting combination of entertainment and education in which world-class comedians, actors and musicians take kids' wildest ideas and bring them to life on stage.
The first Rodale Kids book done with the Story Pirates is Story Pirates Present: Stuck in the Stone Age by Geof Rodkey, which will appear in March 2018. Rodkey is the author of the bestselling The Tapper Twins Go to War and its sequels as well as the adventure-comedy trilogy The Chronicles of the Egg. He also is an Emmy Award-nominated screenwriter for movies--including Daddy Day Care, RV, The Shaggy Dog and Good Luck Charlie, It's Christmas--TV, video games and magazines.
The middle grade novel's premise is based on a Story Pirates contest winning entry from Tennessee sixth-grader Vince Boberski, who imagined some modern scientists being transported to prehistoric times where they'd have to use their wits to deal with cave men, saber-toothed tigers and other hazards of the era. The main two scientists at the center of Stuck in the Stone Age have problems: one isn't very good at science and the other isn't very good with people.
Meddy Teddy
Meddy Teddy is a yoga-practicing stuffed animal who was created by Thom Jordan while on a meditation retreat to help teach children (and adults) about meditation and mindfulness. Meddy Teddy can demonstrate yoga poses and is a role model and yoga buddy for children. Meddy Teddy is also a social media star, with almost 30,000 Instagram followers and comes wearing a pair of zen white yoga pants.
Rodale Kids will release two Meddy Teddy books early next year. Meddy Teddy by Apple Jordan (January 16, 2018) allows kids to experience Meddy Teddy in picture book form, following him and his forest friends as they use yoga in their everyday adventures. The Meddy Teddy board book appears in spring 2018.

Bloomers!
Founded by Cynthia Wylie, Bloomers! aims to connect children with nature and promote healthy eating using a variety of approaches. Its Bloomers! Schoolyard is a gardening program and curriculum for schools with educator videos, schoolyard products and classroom resources. Bloomers! Backyard includes a homeschool curriculum, outdoor games and activities, a garden guidebook and instructions. Bloomers! Island is an educational online world with hands-on lessons that includes gardening applications and a community garden blog.
Rodale Kids will begin its publishing program with Bloomers! with Bloomers Island, a hardcover title that will appear in January 2018. Then the first two Bloomers! series trade paperback picture books will appear in April 2018. After that, two Bloomers! books will appear in spring and winter each year. The series will follow a featured character of Bloomers Island on a gardening adventure to instill habits of healthy eating in children--and inspire them to actually grow plants.