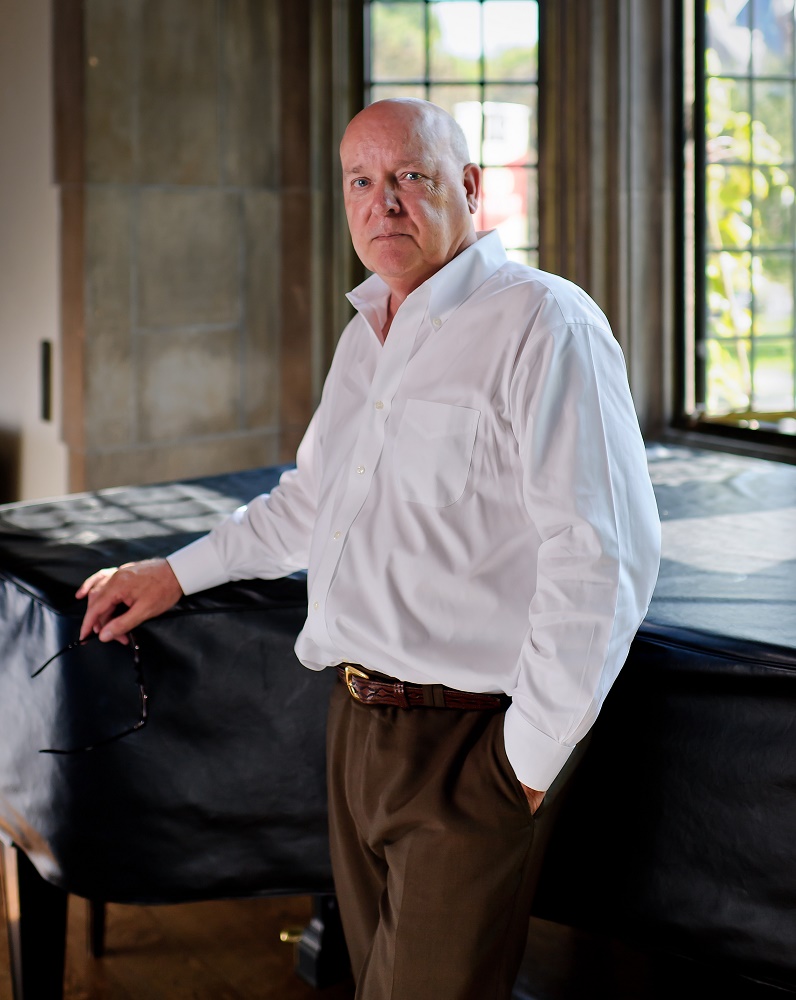 photo: Iden Ford
Canadian author Ian Hamilton started his career as a journalist and published a nonfiction book in 1968 titled The Children's Crusade. More than 40 years later, he published his first Ava Lee novel, The Water Rat of Wanchai, about a forensic accountant; it won Crime Writers of Canada's Arthur Ellis Award for best first crime novel. House of Anansi Press recently published the eighth Ava Lee installment, The Princeling of Nanjing, in which Ava goes up against a corrupt governor and his powerful family.

What inspired you to write from the point of view of a Chinese-Canadian woman, someone who runs with members of organized crime?

The idea for Ava Lee came to me spontaneously, when two days out of hospital after major surgery and still heavily medicated, I sat down to write. But there were some things in play in my subconscious.

First, the character of Ava Lee is an amalgamation of my respect for strong women, my longtime interest in Chinese culture and history, and my business background. Second, she was a rejection of what I thought had become a boring stereotype in the crime/mystery/thriller genre, namely the middle-aged male detective, filled with angst, who has issues with authority, is divorced or widowed, has a drinking or drug problem, and insists on foisting his musical tastes on readers.

Her involvement with members of organized crime is incidental. When the first novel begins, she's in the debt-collection business and on the side of the greater good. The fact that her occupation as a forensic accountant brings her into contact with Triads is just part of a less than traditional, definitely non-mainstream job. She isn't judgmental about what people do for a living. She's more concerned about why they do what they do and what kind of people they are. Friendship and family are sacrosanct, and as long as people are true to her, she'll always be loyal to them.

How do you slip into her voice and keep it authentic?

I don't know where the voice came from. It was just there, and fortunately it's never left, although that's not absolute. I have an outstanding editor who pulls me back when I start to wander, which I occasionally do. And I'm careful about what I read. Nonfiction is no threat to her inner voice, but I'm deadly afraid of adopting someone else's voice and so I've avoided reading good fiction ever since Ava came into my life.

Wow. That's quite a sacrifice! Speaking of keeping her authentic, movie rights for the series have been sold and a Water Rat of Wanchai script has been written. Recent movies, namely Dr. Strange and Ghost in the Shell, have turned protagonists who are Asian in the source material into white characters. How do you feel about that?

When we sold the film and television rights, I understood that changes to the storyline would be inevitable, but there were three things I insisted should be left intact. One: Ava's sexuality [Ed. note: she's gay]. Two: her Chinese-Canadian heritage. Three: the complexity and strength of her family life. So far, so good. Although I have to add that my bias about casting would go beyond hiring a Caucasian actress to play her. I would also object to Asian actors who aren't Chinese.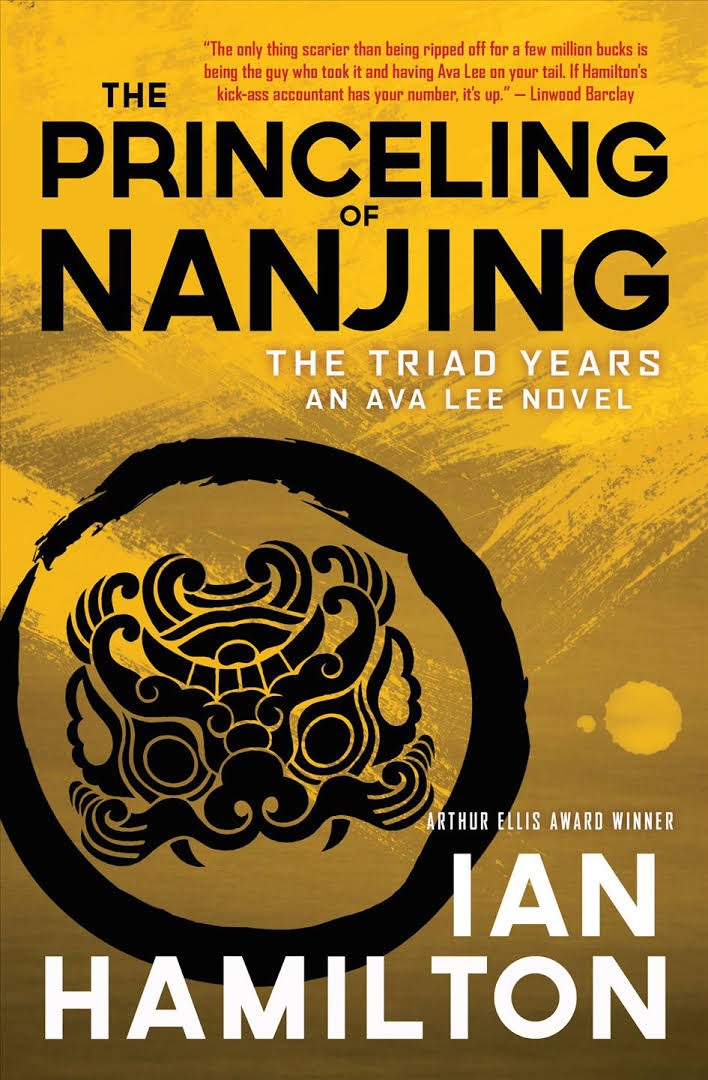 The novels include subtle social commentary and glimpses into foreign cultures. What would you like most for readers to take away from the books?

Although my books are set in many foreign countries, I try not to write travelogues or lecture on cultural mores. I only write about places I've been to, and the insights I provide are typically based on things I noticed when I was there, things that obviously stuck with me. Potholes in Georgetown, Guyana. A multidenominational mosque/temple in Surabaya, Indonesia. Foul air in Beijing. The French Concession in Shanghai. Victoria Park in Hong Kong. A dogfish factory in northern Denmark. Vignettes that help illuminate the culture. And what do I want people to take away from these details? [That] we're all a bit different and we're all exactly the same.

When you sat down to write the first book, you had no plot or outline. Do you still write that way?

The short answer is no. The long answer is I do partially. I was halfway through the first novel when the idea came to me for the second. Halfway through the second, I had plot ideas for books three and four. Halfway through the third, I discovered I knew exactly how book six was going to end. I wasn't quite sure how I was going to get from book three to book six, but there was a story arc.

Luckily, Ava's arc hasn't stopped developing yet. Ideas keep coming at me and her life keeps changing and growing. There are times I feel like I'm her typist rather than her creator. The latest example was when I was writing the 12th book in the series, The Goddess of Yantai. Ava comes into contact with a deeply flawed, ruined Chinese film director named Lau Lau. He's an important character in the book, but one that was just meant to pass through it. Instead, Ava finds herself quite fascinated by him, and begins to think about helping him resurrect his career. That was never my intention, but it became hers, and now he's going to play a big part in at least one more book.

In what other ways has Ava surprised you over the years?

Ava has matured and grown in ways I couldn't have imagined. In the early books, she's a bit of a lone wolf, comfortable about operating on her own with only Uncle's distant presence as a safety net. Her approach to her family and her love life is similarly singular.

But as the books progress, she becomes enmeshed in a constantly expanding circle of friends, family and lovers. Instead of acting solo, she more often finds herself as part of a team. She still leads, but the context of what she's tackling is broader, and she needs to bring others along with her.

You've said you're not afraid to try anything. What's one of the best things you've taken a leap of faith on, and the worst?

I'm sorry if it sounds trite, but sitting down to write the first Ava Lee book was absolutely the best thing I've ever done. I did it with no notion of ever being published, or of going beyond a single book. All I wanted to do was prove to myself that I could write one book, one good story. Everything that's happened since is remarkable.

The worst thing? I bought a fish plant in Trinidad that turned out to be a financial disaster. I still cringe when I think about it. But, forever the optimist, one day I might be able to turn it into a good story.

What would you still like to try someday?

What would I still like to try? My options are a bit limited by my age (71), but I'd like to get to 20 Ava Lees, maybe take a crack at a different series, and write a screenplay. And I'd like to play in the main event at the World Series of Poker in Las Vegas. --Elyse Dinh-McCrillis, blogger at Pop Culture Nerd