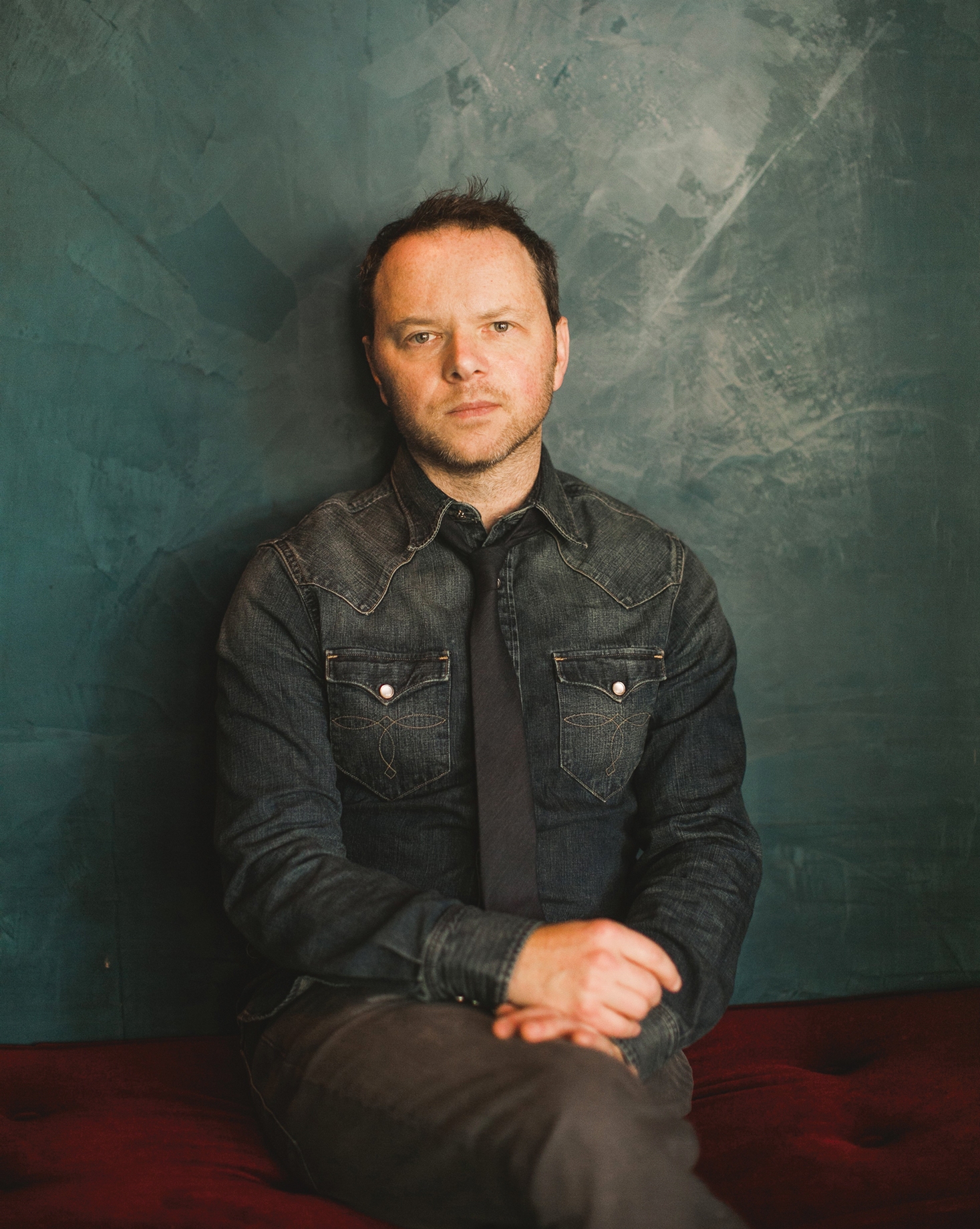 photo: Leah Muse
Noah Hawley is an Emmy, Golden Globe and Peabody Award-winning author, screenwriter and producer. He has published four novels and penned the script for the feature film Lies and Alibis. He created, executive produced and served as showrunner for ABC's My Generation and The Unusuals and was a writer and producer on the hit series Bones. Hawley created and is executive producer, writer and showrunner on FX's award-winning series Fargo. His novel Before the Fall is now out in paperback.

You decided to give up music and try your hand at writing.
Well, writing music is also writing, but in popular music the target audience is around 14 years old. I found myself attracted to telling more complex stories for adult audiences. I had always dabbled. Both my mother and grandmother were writers. Neither had a college education, so I just assumed one claimed the identity of being a writer by declaring oneself a writer. Which I did.
What drew you to crime and thrillers?
Like a lot of young men, I started as a literary snob. But then, as even Don DeLillo has written, "all plots lead deathward." What happened to me is I started writing a novel about a professor of conspiracies whose wife is killed, and realized that for the story to earn a novel there needed to be an actual conspiracy, which required planning and plot. And then I realized how much harder it is to be a literary novelist who writes books that have a dramatic story drive. That said, in later years I had to figure out how to give these books "plot" without becoming a slave to it, otherwise in your last act your characters become agents of the plot, pulled in by its gravitational force. Instead, I found my way to writing what I call "emotional thrillers" where the most important drive in the last act is to resolve a character mystery or problem, rather than save the world.
You've written feature film scripts, television scripts, novels and music. How do the mediums compare?
Each medium is unique. For the most part, a feature film is the most linear. The clock works against you. There is less room for diversion or distraction, less room to explore character. TV, at least the 10-hour movie version I've been lucky enough to make, is a medium of exploration. You need a strong central story, but you can improvise around it, experiment with structure. A novel is similar. It is the most flexible of the mediums, because the reader does half the work, imaginations engaged. Much of the time we spend in books we spend inside a character's mind. Time can be compressed or unpacked.
Writing for television is a demanding job; where do you fit in the time to write novels?
Well, before I had kids, I was definitely a morning guy. I liked to roll out of bed and get started before I felt like my real life intruded. Now that I have kids, I don't really have that luxury. But writing for TV has trained me to write whenever, wherever, because obviously when you're running a show and they say, "Okay, from four to six you can rewrite episode five," that's when you rewrite episode five. So it's good. I wrote my last book in a restaurant, basically, on my off hours. It's a business, and it's a skill--so it's not about waiting for the muse to strike. It's about getting it done.
The idea of "hero" comes up subtly and from different perspectives throughout Before the Fall. How does Noah Hawley--son, brother, father, husband--define a hero?
There is the moral spectrum where you have a very good character on one end and a very bad character on the other. Then in the middle, there's someone who is on the fence--a sort of ordinary person who shows us that they're capable of even greater evil than the villain, on some level. That's the interesting moral dynamic, to take a character that's sort of a combination of those two people to see, well, what if we turn this paradigm into a relationship with a give and take, you know. Would they still come out? Will they do the right thing or the wrong thing? Where will they all come out? --Jen Forbus