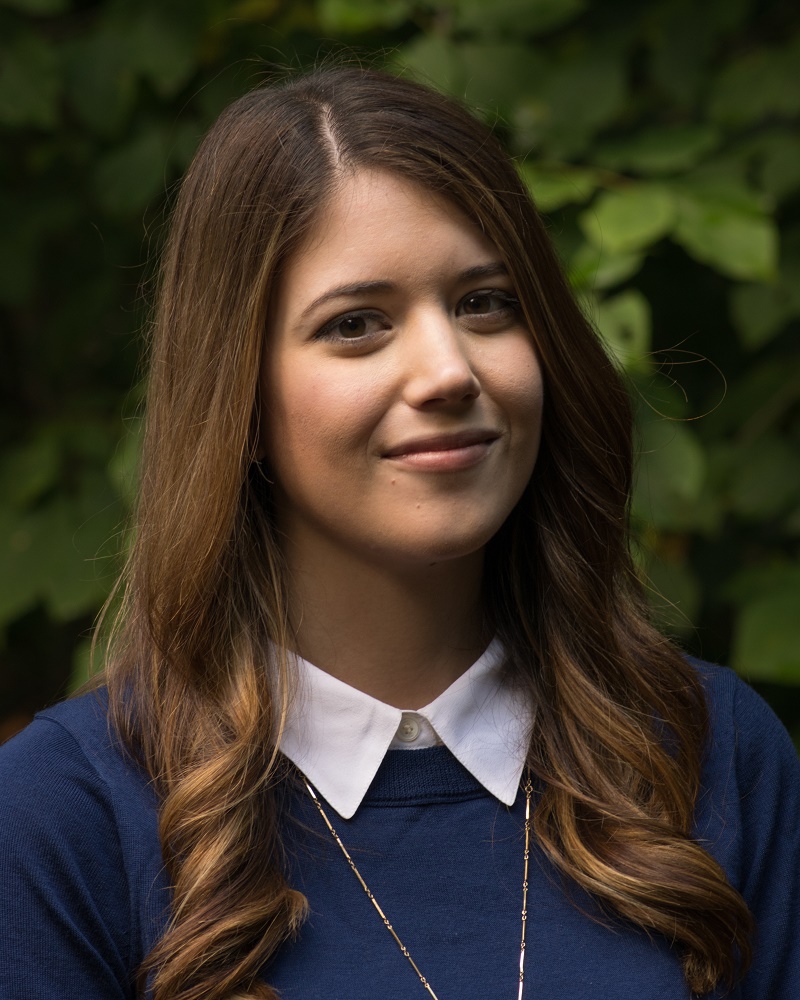 photo: John Geyster
Alexandra Bracken is the author of the Darkest Minds and Passenger series, as well as a young reader adaptation of Star Wars: A New Hope: The Princess, The Scoundrel, and the Farm Boy. Her new book is The Dreadful Tale of Prosper Redding (Disney-Hyperion), about a boy who finds himself entangled with a centuries-old demon.

Both the Darkest Minds and Passenger series are young adult--why did you want to write Prosper for a middle-grade audience?

This is probably the cliché answer, but I've always wanted to write for this age group. I'm one of those writers who knew from an absurdly young age that I wanted to grow up and write books. Specifically, the exact kinds of funny, adventurous books I was reading in third grade: Roald Dahl, Avi and Karen Cushman. In some lightning strike of perfect kismet, third grade was the first time we had any sort of creative writing unit. So I discovered that I enjoyed writing stories at the same time I was falling in love with reading. Now I'm determined to write books that celebrate the awesomely enthusiastic preteen crowd, and hopefully one day create that moment of "I want to do this, too!" for another kid.

What was the inspiration for this novel?

Like The Darkest Minds, this book really is a product of me mashing together a bunch of things I love and always wanted to read about: history, witchcraft and magic, hauntings, monsters, dark humor and, of course, Halloween. My biggest inspirations were the Halloween-themed movies I grew up watching on the Disney Channel, like Halloweentown and Hocus Pocus. Those movies always had the right balance of spooky to humor.

The other very loose inspiration for this book came from the idea of the Kennedy family curse. The aspect of that story that hooked me was the idea of an elite, famous family hiding a terribly dark secret--and doing anything in their vast power to protect it.

The humor in the book is wonderful--how did you find a balance between the silly and the scary?

I have a really dark sense of humor, so I was happy to let that flag fly in a big way in this book. In many ways, Alastor represents that nagging voice inside of our heads--the one that's constantly telling us that we're not good enough, that what we want is stupid, that we'll never achieve our dreams. I knew from the start that I'd need to use humor as a way to diffuse some of that tension. Thankfully, there's a lot of humor inherent with Alastor's fish out of water experience and the way he butts heads with Prosper, but I took extra care to make sure there were lighthearted beats in the scenes with the scarier monsters, and during Alastor's promises of revenge. I wanted the humor in this book to be like handing readers a candle they take up the story's dark staircase in order to hold back some of the darkness and keep it from becoming too frightening.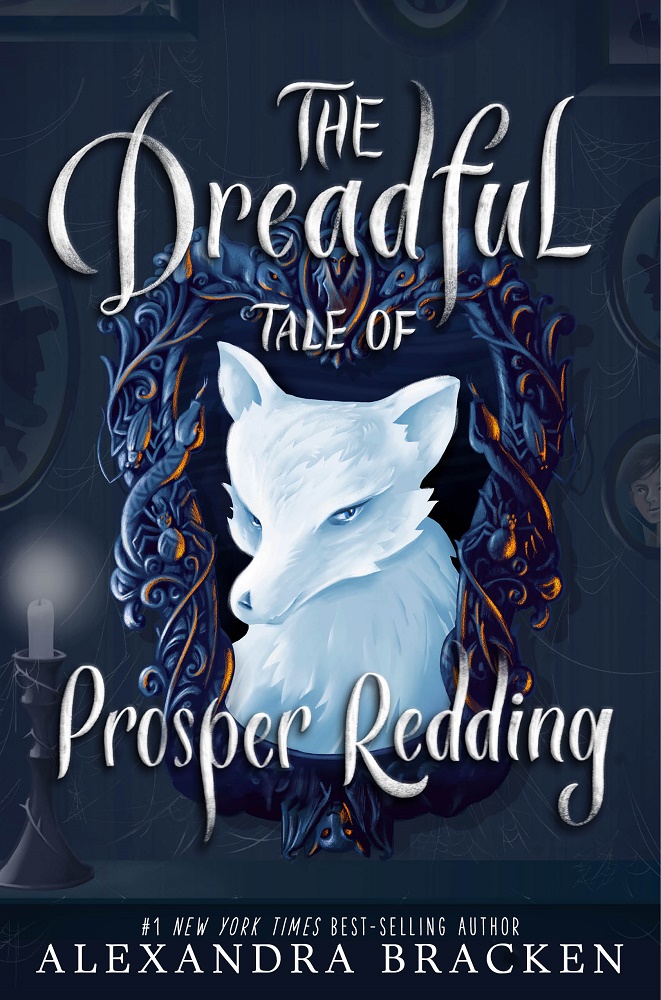 What prompted you to write something set in Massachusetts?

I picked Massachusetts both because I was dying to use Salem as a setting for something, and out of family loyalty. Mom and her big Greek family grew up in Lowell, Massachusetts (true story: one of their houses was used in the movie The Fighter), and she later went to college in Boston. I'm so grateful to have had Mom as a resource to make things feel more specific. I got to ask questions like, "What were the first signs of autumn to you as a kid?" and "What did autumn smell like to you?" I think I even asked her if there were specific kinds of candies passed out on Halloween, or a brand that Massachusetts folks favored. New England is such a rich, textured setting to begin with, but something happens to it during the autumn months--it takes on this mysterious edge, and it's like the weight of its history somehow becomes more pronounced when the seasonal chill sets in. (This impression probably wasn't helped by all the creepy stories my mom told me about the various, horrible ways kids in her neighborhood died in strange accidents.)

Do you have a favorite character in this book? Or a character you most liked writing?

I secretly love writing Grandmonster! She's a pretty awful person, but she accepts that about herself and doesn't care for anyone else's opinions or approval, which makes her a fun character to write. I'm curious what you'll think of what's revealed about her in the sequel... (bwahaha).

I'm going for the self-indulgent answer by saying that I love writing almost all of the characters in this series. Prosper and Nell are (obviously!) my two favorites, but Alastor is the one most likely to make me laugh. Oh, and though he was a very late addition to the story, I cannot get enough of writing Toad the changeling. I love him so much I constantly forget that he didn't show up until the first round of edits.

And, finally, when will we get to see more of Prosper?

Next autumn! I just finished my first draft of the sequel and had the absolute best time working on it. It is truly a pumpkin-spice flavored mess at the moment, but I'm so eager to dive into edits in a few weeks and play around in this world again. Book two draws you deeper into Alastor's history and world... and let's just say there are a number of parallels between the realm of humans and the realm of fiends. --Siân Gaetano, children's and YA editor, Shelf Awareness