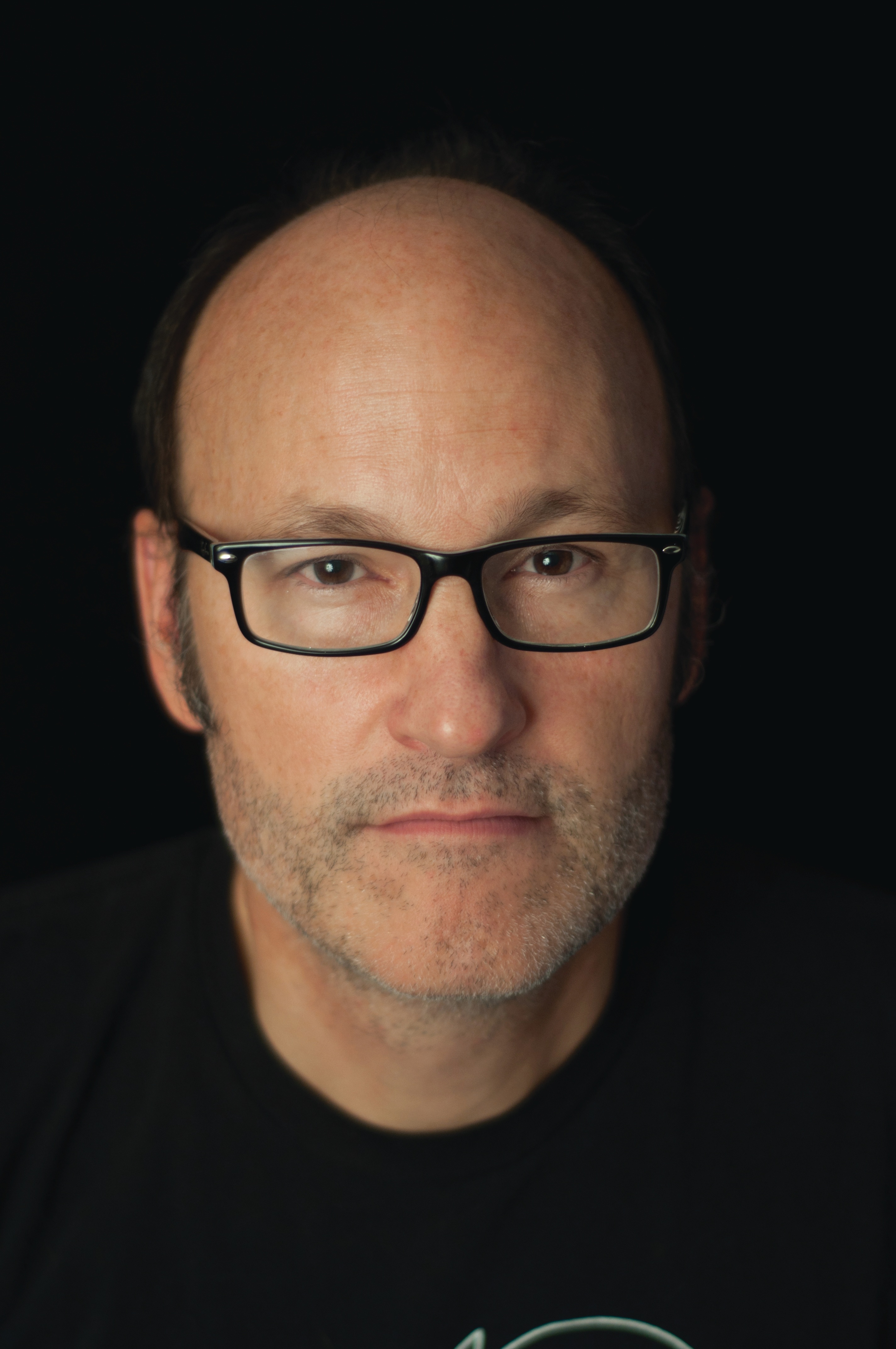 Loren Long is the author and illustrator of the New York Times bestselling picture books Otis, Otis and the Tornado, Otis and the Puppy, An Otis Christmas and Otis and the Scarecrow. He is the #1 New York Times bestselling illustrator of President Barack Obama's picture book Of Thee I Sing, the re-illustrated edition of The Little Engine That Could by Watty Piper and Mr. Peabody's Apples by Madonna. Long's Little Tree is a picture book for all ages. Good Day, Good Night, a never-before-seen Margaret Wise Brown text, is being published with Long's illustrations on October 3, 2017 (Harper).
How did you get involved with this project?
In terms of the nuts and bolts, Nancy Inteli from HarperCollins called me and offered me the opportunity. I was instantly interested because of my personal connection with Margaret Wise Brown. Well, not her the person, but with Goodnight, Moon. When I was a young father reading picture books to my children, I was also a young illustrator trying to figure out how to make a living. I was not yet in children's publishing--I was working for magazines and in the editorial markets, doing greeting cards, never really thinking I was going to be a picture book illustrator or author. But I remember not understanding what was so amazing about Moon until I read it to my sons for about the 100th time. The pattern, rhythm, rhyme and poem were amazing, crafted to connect the child to the real world. The reading of this book allowed a special connection with my child and there is such love that comes from that experience. I always tell this to young parents (or anyone who will listen): yes, you're giving your child the gift of creativity and development, but you're also giving them yourself. Forget about all the great literature that Brown gave the world--she gave a lot of that. She bottled up that for a lot of parents and families and teachers and librarians and caregivers. And that's what picture books should do.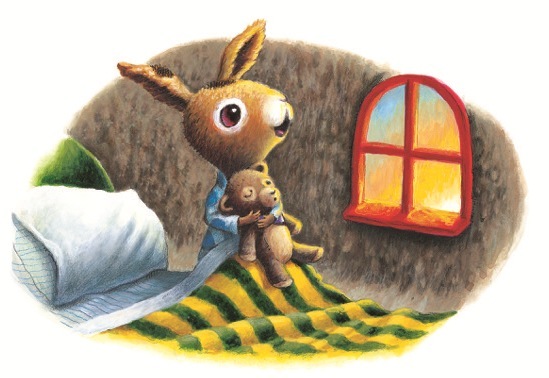 As a young father, I felt very strongly connected to Moon. That connection will never leave me and I believe it will never leave my sons.
Good Day, Good Night immediately intrigued me because it had never been published. From what I understand, that story was almost like a movie: the text was found by the estate's editor in a trunk in Brown's sister Roberta's barn attic something like 60 or 70 years after Brown's death. There were some notes that suggest Brown intended Day to be a companion book to Moon. And she loved this idea that, while children would go to bed with Moon, they could wake up and go to bed with Day. I just loved that. We don't want to limit Day to a bedtime story but it has all the makings of a great nighttime read, with that very simple classic feel: "When the sun came up, the day began. Who saw the first light of the sun? 'I' said, a bunny. 'The only one.' "
What was it like to illustrate something that works as a companion to a classic like Goodnight, Moon?
I was a little nervous about that. But that's where you bring in collaboration. Nancy and I discussed that very early on. Here we have this famous book and we are suggesting that Day might stand next to it on a bookshelf. But my work doesn't look like Clement Hurd's, so we decided that we weren't going to try to mimic his style. That would be foolish. We decided that I would illustrate this the best way I knew how, and we have some tributes to Night scattered throughout the book. We also made it the same trim size as the original.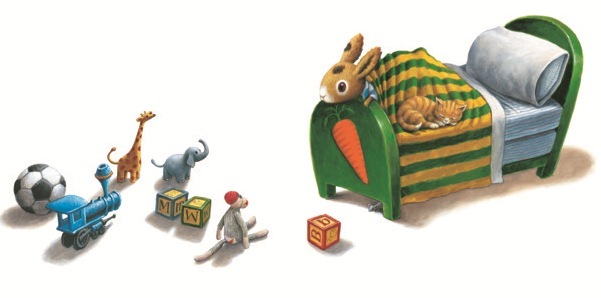 What are some of the creative nods to Night?
Specifically, I was always struck with the color palette. Everybody is struck with the color palette! Why in the world this green room? Somewhat idiosyncratic color schemes. I used the green-and-yellow bedspread in my book to give a nod and a little love to Night. Two windows on either side of a fireplace; a really deep red carpet; on the bookshelf of the little bunny, I have The Carrot Seed (another Harper classic), and The Cow Jumping over the Moon is on the nightstand. And also, in one of the little beehives a really tired mother bee is reading Night to a really awake child bee.
What does your creative process look like when trying to bring a text to life through illustration?
You have to love the text enough to own it, because you will own it. It's not just that you have to spend time with it--that book becomes your book. And that's really a proud moment. It's exciting. Before you start sketching, that's when the book could be the best book you've ever created. Or the worst....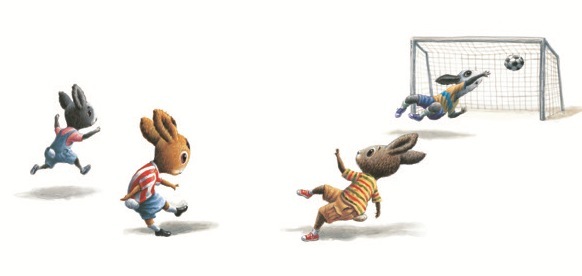 For me, this was kind of a hard text. I started with a little bit of baggage because this is Margaret Wise Brown. I asked myself, "Where does this take place? It talks about a bunny but is that a real bunny?" After asking those questions, I made the choice to break new ground in children's literature and feature a bunny. I thought, "I am going to be brave! I am going to do something that will rock the industry! I'm going to make a bunny book." And I did.
But then it's just starting to sketch. Those little thumbnail sketches feel like they can make or break how successful a book becomes.
What has been your favorite part of working with this book?
I've not yet read it to an audience as a final piece. What I really appreciate is having the chance to bring such a noted, beloved author's work to life. We created a book that we are proud of, and I believe Brown would be proud of it, too. I believe that, above all else, what we've done is put something very pure and noble and good into this crazy world. And that gives me a warm fuzzy feeling. --Siân Gaetano