Survey: Who in the World is Buying E-Books?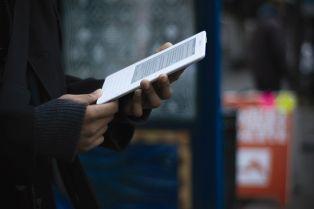 Australia, India, the U.K. and the U.S. lead the world in e-book adoption rates, with more than 20% of respondents saying they purchased e-books during the six months prior to a recent survey conducted by Bowker Market Research's Global eBook Monitor. The study tracked consumer attitudes to and purchasing of e-books among the online population in 10 countries. Respondents in France (5%) and Japan (8%) were the least likely to have purchased an e-book.

The Monitor noted that although purchase behavior varied by country, awareness was relatively consistent, with more than 80% percent of respondents in each country aware that it is possible to digitally download a book.

In most countries surveyed, men were more likely than women to buy an e-book, though the U.S. was an exception, with 22% of female respondents having bought an e-book in the past six months, compared to 18% of men. In almost all markets, older respondents were less likely to have recently bought an e-book. Purchase rates in the U.S. were highest in the 25–34 age group.

Key findings from the research will be presented and debated at two webinars hosted by the BISG on April 2 and April 23.