An Ode to Libraries Large, Small & in Unlikely Places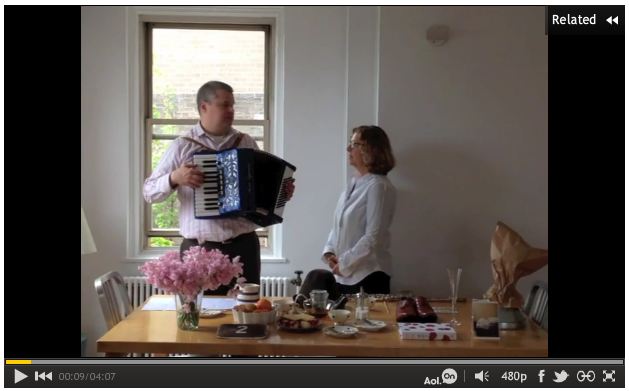 "Without libraries, we'd be dumb," sang Daniel Handler and Maira Kalman (co-authors of Why We Broke Up) in their ode to libraries, which they performed during the American Library Association's convention last month.

A perfect introduction to this brief tour of libraries that range from large to small, and are sometimes located in unlikely spaces:

Searching for "libraries that were born from unused and abandoned structures, from the large (drill halls and supermarkets) to the small (phone booths and shipping containers)," Flavorwire highlighted "10 wonderful libraries repurposed from unused structures."

In Bolton, Vt., the "prettily painted boxes on posts look like oversized birdhouses--except they have glass doors that allow passersby to see they are filled with books." The Burlington Free Press noted that the project is an outgrowth of the Little Free Library movement that started in Wisconsin.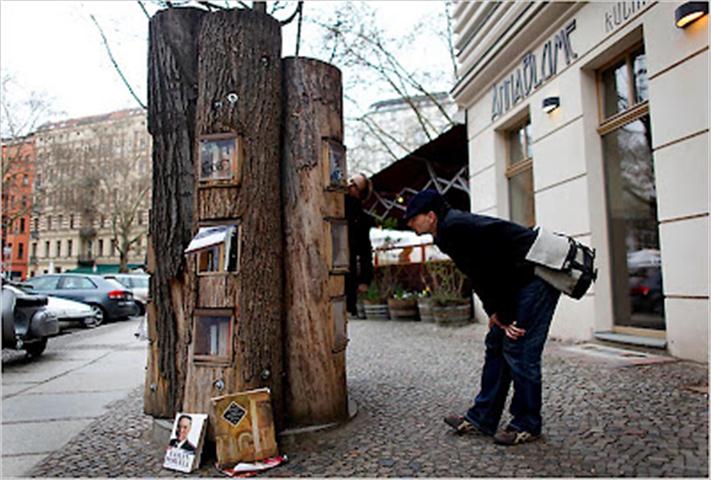 Book forest is the "first public bookcase in Berlin," the Bookshelf reported.

Libri & Dintorni's Facebook page featured a Chevy Bookmobile Survivor (1949).

Bookyard, a vineyard-turned-outdoor-library by Italian artist Massimo Bartolini in Ghent, Belgium, was also showcased by Flavorwire.