Cool Idea of the Day: Library's 'Idea Box'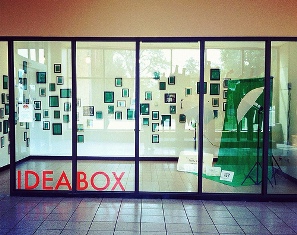 The glass-enclosed Idea Box at Oak Park Public Library, Oak Park, Ill., invites visitors to "explore, learn, and play." The space, which had previously been a cafe and coffee shop, became the Idea Box after library staff and leadership "thought hard about what they could put in that space that would engage the community and create something new," Boing Boing reported.
"It has been really exciting to be in a place where the creative experience inside is always changing," said customer service manager Monica Harris.