British Parliament Recalls Amazon to 'Clarify' Tax Issue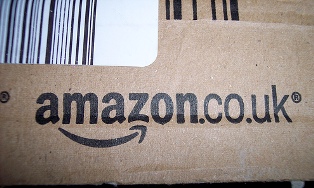 Amazon will be called back to give further evidence to members of the British Parliament "to clarify how its activities in the U.K. justify its low corporate income tax bill," Reuters reported, noting that during the past six years, Amazon has paid approximately $9 million in income tax on more than $23 billion of sales to British clients.

The online retailer claims that since it operates a single European business out of Luxembourg--which has lower tax rates than the U.K.--it should pay tax there. But Reuters said it had accumulated evidence from various sources that "suggests the U.K. unit has a high degree of autonomy, with local managers deciding on many aspects of its business" and that while Amazon "depicts itself as a virtual business, its structure may not be so different from its bricks-and-mortar rivals."

Bryan Roberts, an expert who advises many Amazon suppliers, said Amazon.co.uk "is a British business in that 99% of the people who are responsible for merchandising, buying, the online activity, fulfillment, are based in Slough."

Member of Parliament Margaret Hodge told Reuters she plans to recall Amazon representatives to testify before the Public Accounts Committee, which she chairs, and clarify written evidence and witness testimony the firm gave last November. "We need to very urgently call back Amazon to question them around what you've uncovered; to look at that in relation to what they actually told us when they gave evidence to us and of course if they were economical with the truth or not totally honest in their evidence to us last time, that is a very serious thing," she said.

MP Nick Smith, who also sits on the committee, added: "We will take a much closer look at their internal financial arrangements. Whilst they will be shown every courtesy, Amazon had better put on their tin hats."