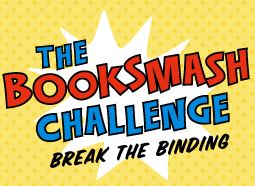 HarperCollins has launched the BookSmash Challenge, a four-month-long contest asking developers to create new digital products that "break the binding" and re-imagine the book. In conjunction with ChallengePost, the publisher is inviting participants to "find inspiration in the work of authors who are enthusiastic about exploring unique ways for consumers to interact with their work."

"Developers who wish to innovate around book products often find challenges in gaining access to authors' content, as well as understanding rights, distribution, and legal issues," said Chantal Restivo-Alessi, chief digital officer at HarperCollins. "We hope to bridge this gap by making content and guidance available, and encouraging participants to think outside the box about the reading experience as a whole."

At launch, more than a dozen HarperCollins authors have joined the project as "Author Innovators," making their content available for challenge participants to use in the creation of products. HarperCollins is providing full access to its API for the selected materials, which include copyrighted books, covers and complete metadata.

"As the digital publishing era dawns, it's crucial to attract new audiences, and actively engage with our core readership," said James Rollins, one of the participating authors.