Book Brahmin: Gene Luen Yang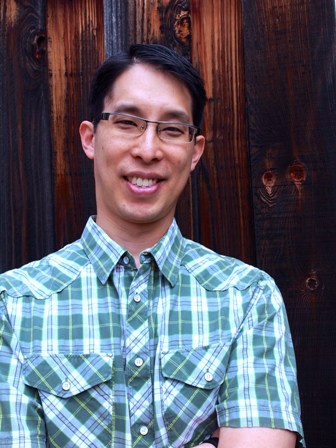 Gene Luen Yang began drawing comic books in the fifth grade. His American Born Chinese (2006) was the first graphic novel to be nominated for a National Book Award and the first to win the ALA's Michael L. Printz Award. It also won an Eisner Award for Best Graphic Album--New. His two-volume graphic novel about China's Boxer Rebellion, Boxers & Saints (2013), was nominated for both the National Book Award and the Los Angeles Times Book Award. His new graphic novel, The Shadow Hero (First Second/ Macmillan, July 15, 2014), illustrated by Sonny Liew, imagines an origin story for the Green Tortoise, a 1940s character created during the Golden Age of American comics who may well be the first Asian American superhero. Yang lives in the San Francisco Bay area.
On your nightstand now:
Chasing Shadows by Swati Avasthi; Box Brown's biography Andre the Giant; Wonderbook by Jeff Vandermeer.
Favorite book when you were a child:
Happy Birthday to You! by Dr. Seuss. I admit, I loved the idea of getting all those crazy presents. But the book also has this existential passage that both fascinated and terrified me when I was a kid: "Why, you might be a WASN'T! A Wasn't has no fun at all. No, he doesn't. A Wasn't just isn't. He just isn't present."
Your top five authors:
Is it okay that they're mostly cartoonists? Osamu Tezuka, Art Spiegelman, Lynda Barry, Lloyd Alexander, Shusaku Endo.
Book you've faked reading:
To Kill a Mockingbird by Harper Lee. When it was assigned in my eighth grade English class, I could not force myself to get through it. Years later, I read it on my own and loved every page.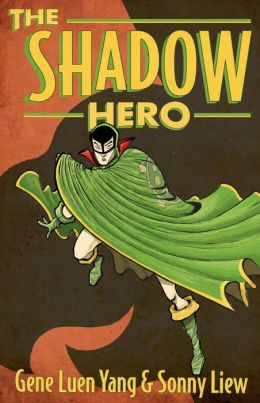 Book you're an evangelist for:
Meanwhile by Jason Shiga. Jason is a genius. That word gets thrown around a lot these days, but I really think he is. Meanwhile is his signature work. Everything about it is amazing, including the format. If a comic book and a maze had a baby, the result would be Meanwhile.
Book you've bought for the cover:
Robin Vol. 1, #1 (1991). I always thought the Boy Wonder was a stupid character, but Brian Bolland made him look awesome.
Book that changed your life:
Understanding Comics by Scott McCloud. If I hadn't read McCloud's book when I was in my late teens, I probably would not be doing comics today. Every time I have trouble making my mortgage payment, I blame McCloud.
Favorite line from a book:
"DESTROY!!" --from DESTROY!!: The Loudest Comic Book In the Universe!! by Scott McCloud
Book you most want to read again for the first time:
Frank Miller's The Dark Knight Returns. But I would need to be 15 again.