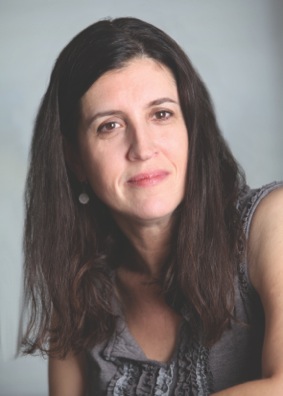 photo: Floyd Aynsley
Heidi Pitlor has been the series editor of The Best American Short Stories (Houghton Mifflin Harcourt) since 2007 and has worked alongside such authors as Richard Russo, Elizabeth Strout and Alice Sebold. She is also the author of the novels The Birthdays (Norton, 2006)--about a family in which three women are pregnant--and The Daylight Marriage (Algonquin Books, May 5, 2015), in which a wife and mother goes missing. Pitlor lives near Boston with her husband and twin son and daughter, their hamster, and a staggering amount of literary magazines that she reads for her day job.
On your nightstand now:
Right now, I'm enjoying: Bad Feminist by Roxane Gay (if you haven't heard of her, please, for the love of God, check her out); The Sea, the Sea by Iris Murdoch; Being Mortal: Medicine and What Matters in the End by Atul Gawande; The Children Act by Ian McEwan; and The Kind Worth Killing by Peter Swanson.
Favorite book when you were a child:
One Morning in Maine by Robert McCloskey. I still fantasize about living off the land on an island in Maine and taking a boat to Buck's Harbor to get an ice cream cone with Dad. I probably shouldn't admit this.
Your top five authors:
For fairness, I'm not naming any American authors known primarily for short stories. Margaret Atwood, Virginia Woolf, Ian McEwan, Roddy Doyle, Hope Edelman. Edelman's Motherless Daughters was life-changing for me, as someone who lost her mother young.
Book you've faked reading:
Infinite Jest by David Foster Wallace. I do want to read it some day.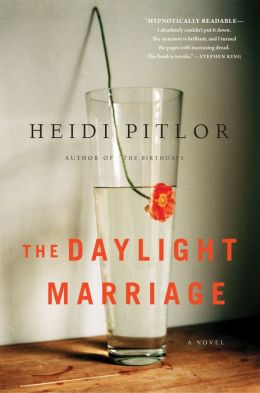 Book you're an evangelist for:
Andrew Solomon's magnificent, empathy-promoting Far from the Tree. Those close to me know how I proselytize about this book. I'm sorry. Sort of. It's just that if you want to become a better person, a better parent and human being, you really should read this.
Book you've bought for the cover:
Balzac and the Little Chinese Seamstress by Dai Sijie (designed by the incomparable Gabriele Wilson).
Book that changed your life:
Susan Minot's Lust. I was around 19 when I read these beautiful, searing stories. Before then, I wasn't fully aware of the ways in which love and sex and lust could be perplexing and imperfect. Because, well, I was 19.
Favorite line from a book:
"Who are you, toward whom I rise?" --"The Little Mermaid," Hans Christian Andersen
Which character you most relate to:
Garp from The World According to Garp by John Irving. I love so much in this book: Garp's strange beginnings and upbringing, his unflagging hope, his heroic and flawed mother. I'm not sure if I relate to him or admire him or maybe just understand him. But his life story stays with me and there is something about this book that I find at once destroying and affirming.
Book you most want to read again for the first time:
Stoner by John Williams, recommended to me by my wonderful editor at Algonquin. I wasn't hooked right away, but once I was, I had to ration the pages because I didn't want it to end.