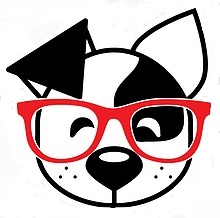 Dog Ear Books in Russellville, Ark., will have a temporary storefront location, located at 114 South Commerce Ave., "open for the September 2 downtown Art Walk as a preview for community members," the Courier reported, adding that the Pop-Up Preview shop will offer co-owners Emily Young and her mother, Pat, a chance "to interact and hear from the community about future events and stock selection."
The bookstore's permanent location, which will be at 301 West Main Street, will offer primarily new books, along with some used books, as well as book-related sidelines and many special events. "An interactive bookstore is the vision," Pat Young said. "We want them to feel invested in it."
Emily added: "We want them to be proud of it, like it's theirs."
In a recent Facebook update, the Youngs wrote: "We got word today that our move in date for our Main St. location will be much sooner than we had planned. This caused us to change up some plans. Again. But, hey, what's the fun of starting up a business if not for lots of unexpected news?! Luckily, this unexpected news is GREAT news. For everyone." The owners had previously said they were aiming for a November 1 full store opening.