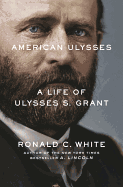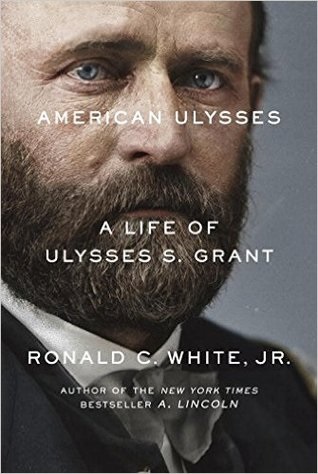 American Ulysses opens with two epigraphs. The first is from Frederick Douglass: "In him the negro found a protector, the Indian a friend, a vanquished foe a brother, an imperiled nation a savior." The second quotes Theodore Roosevelt: "Mightiest among the mighty dead loom the three great figures of Washington, Lincoln, and Grant."

Ulysses S. Grant's reputation nosedived in the 20th century, but a new generation has begun to rehabilitate his legacy. Bestselling author and historian Ronald C. White (A. Lincoln) combines exemplary scholarship and storytelling in this monumental and well-illustrated re-evaluation of an extraordinary character, life and career.

White begins with the strong influence on Grant of the Puritan "priority of the community over the individual." His father was a slavery opponent and successful tanner; his mother was kind, pious and reserved. Grant was a sensitive, introverted child, patient, hardworking, studious and athletic. He loved horses and became known for his horse training and daredevil riding. His father sent him to West Point, where a teacher wrote of him: "Grant's mental machine is of the powerful low-pressure class, which condenses its own steam and consumes its own smoke; and which pushes steadily forward and drives all obstacles before it." He hoped to teach mathematics, but ended up in the Mexican-American War, where he became default commander of a company mid-battle and won his first victory. He was promoted to captain, but after several failed business ventures and years of separation from his beloved wife, Julia, and their children, Grant fell into depression and drinking. He resigned his commission and went home broke to fail again as a farmer. The outbreak of the Civil War made him re-enlist as a clerk, and he rose to become one of the greatest generals in U.S. history. After the war, he reluctantly accepted an appointment as Secretary of War and then was "forced into" running for president, refusing to campaign because "he believed it unseemly to talk about himself."

Through detailed objective evidence, White explores how Grant's character laid the foundation for both his achievements and his humiliations. White tells of the "extraordinary long-running drama" between Grant and his equally skilled adversary Robert E. Lee, his occasionally successful attempts to champion African Americans, Indians and Jews, and his adventurous world travels with his wife. Not long after Grant's fatal cancer diagnosis, Mark Twain helped save his finances with a contract for his memoirs, whose literary quality is still admired and imitated. White brilliantly conveys the life of a national hero who tried to set his country on a more humane and inclusive path before it was ready. --Sara Catterall

Shelf Talker: This is a monumental and inspiring biography of the often misunderstood and underappreciated general and president Ulysses S. Grant.