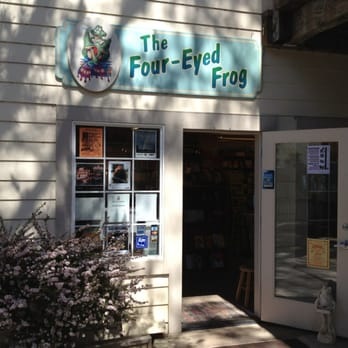 Four-Eyed Frog Books, Gualala, Calif., is now owned by 23 community members, Bookselling This Week reported, adding that "the Frog, as it's referred to by locals, was opened in 2003 by Joel Crockett, who decided earlier this year to put the store up for sale and relocate to Southern California." The deal was closed last month.
Last spring, Crockett hosted a community meeting to share "honest information about what owning and operating an independent bookshop entails, as well as details about the Frog's sales and financial history," BTW noted.
Karen Dotson, one of the shareholders and the secretary for the new community-owned corporation, said, "The idea of a community-owned bookstore was born from that meeting." The new business is "truly a community-owned bookstore, with passionate new owners, a strong leadership team assisting the general manager, and an active board of directors," she added.
Though the store has officially changed ownership, Crockett has invested as a shareholder and will serve as a consultant. "As the founder of the bookstore, I couldn't be more pleased that Four-Eyed Frog Books is in a strong position to continue growing with a devoted and talented team in one of the finest communities one could ever be a part of," he said.