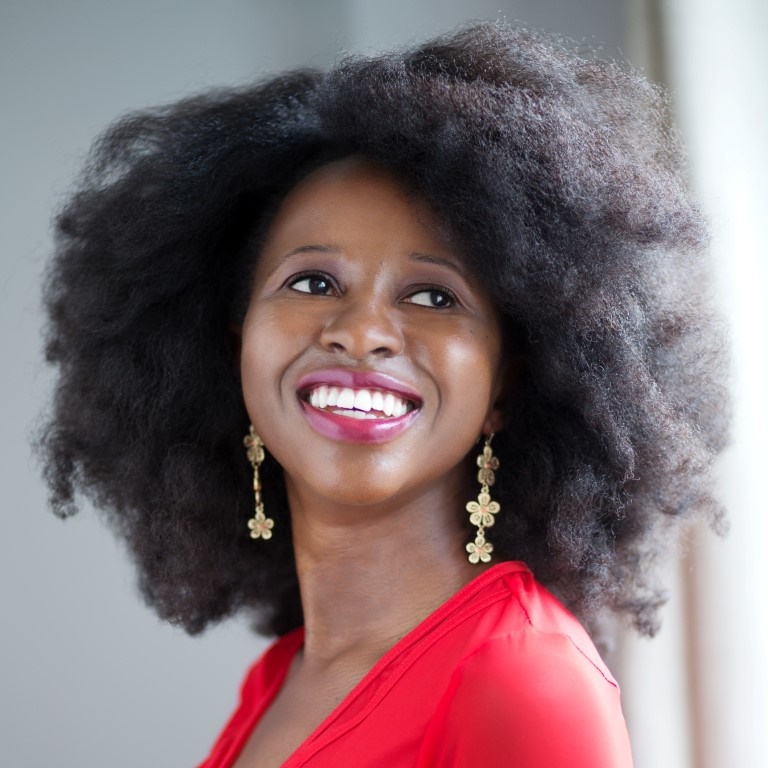 photo: Kiriko Sano
Imbolo Mbue is a native of Limbe, Cameroon, and holds a B.S. from Rutgers University and an M.A. from Columbia University. A resident of the United States for more than a decade, she lives in New York City. Behold the Dreamers (Random House, August 23, 2016) is her first novel.

On your nightstand now:

I'm reading Matthew Desmond's Evicted, which is destroying me in its heartbreaking depiction of poverty in the United States and the challenges of moving out of it. Also reading Jonathan Franzen's essay collection How to Be Alone, which I read bits of years ago. And I can't wait to get back to Paul Beatty's The Sellout, James Joyce's Dubliners and Svetlana Alexievich's Voices from Chernobyl.

Favorite book when you were a child:

I didn't read a lot of children's books as a child because when I discovered the thrill of reading, there were mostly adult books around. It's hard for me to choose one, so I'll choose the three I read around the age of nine or 10, and stayed up all night thinking about: The Merchant of Venice, A Tale of Two Cities and The Strange Case of Dr. Jekyll and Mr. Hyde.

Your top five authors:

I have dozens of favorite authors since any writer who writes a book I love automatically becomes one of my favorite authors. That ever-expanding list includes Toni Morrison, Gabriel García Márquez, Ngũgĩ wa Thiong'o, Junot Díaz and Jhumpa Lahiri.

Book you've faked reading:

I'm very bad at faking, though sometimes someone close to me talks about a book so much that I feel as if I've read it, which is what happened when I recently bought a copy of Between the World and Me as a gift for my friend. By the time the friend was done reading it, he'd told me everything Ta-Nehisi Coates had to say, and now I almost feel as if I've read it.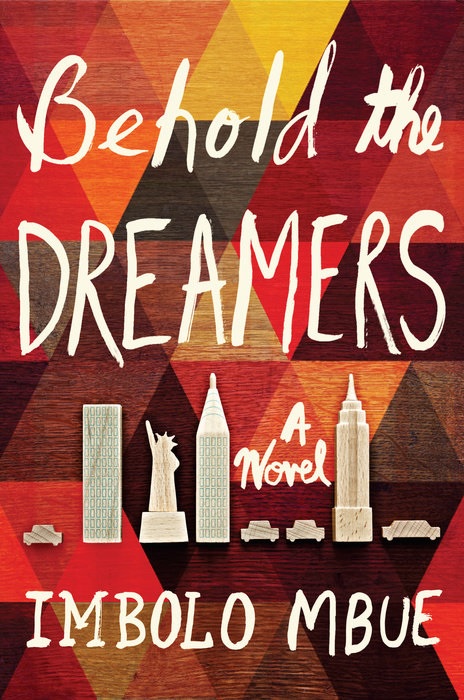 Book you're an evangelist for:

Andrew Solomon's Far from the Tree. That book is required reading. It saddens me when I tell people about it and they say, "Oh, it sounds so depressing." I want to shout, "So what? It doesn't matter how depressing it is, it will teach you so much about life and love and acceptance." It certainly taught me a lot about empathy.

Book you've bought for the cover:

Roberto Bolaño's 2666. Brilliant cover befitting a novel from an author who got me thinking, while reading his work, "Here is a writer who writes what he likes."

Book you hid from your parents:

None. My mother encouraged me to read anything and everything, and in fact reluctantly bought me magazines that were not very appropriate for children whenever I badly wanted something to read and there were no books around.

Book that changed your life:

Toni Morrison's Song of Solomon. I finished reading that book and I immediately started writing, and I've never stopped writing since then.

Book that recently had you upset long after you finished it:

Both Jeff Hobbs's The Short and Tragic Life of Robert Peace and Jhumpa Lahiri's The Lowland kept me up at night worrying. Weeks after I finished reading these books, I still thought of all the ways the people's lives would have been different if only something had or hadn't happened, wondering what if. I read the books back-to-back and ended up losing a lot of sleep that month--one of the downsides of being a highly emotional reader.

Favorite line from a book:

"Her grief grieved her. His devastated her." --from one of my all-time favorite novels, Arundhati Roy's The God of Small Things.

Five books you'll never part with:

Anne Fadiman's The Spirit Catches You and You Fall Down, Jonathan Franzen's The Corrections, David Ebershoff's The 19th Wife, Gabriel García Márquez's Chronicle of a Death Foretold and David Foster Wallace's Infinite Jest, because I keep promising myself that someday I'm going to read it.

Book you most want to read again for the first time:

Wuthering Heights, because I remember sitting open-mouthed in awe for several minutes after I was done reading it, when I was about 13. I've since had that same feeling with many other books, but I'd like to have it again with that particular book.

Books you're glad you only recently read:

I didn't read a lot of books by Americans growing up (Mark Twain's The Adventures of Tom Sawyer is perhaps the only one I read before immigrating here), and in my first years in the States, I mostly read books by African writers, probably because I was homesick. Only recently did I read classics by Fitzgerald, Hemingway, Steinbeck and Salinger, and I'm so glad I got to read them for the first time as an adult, because I was able to relate to the characters in a more profound way than my American friends told me they did when they read them in middle school.

Book you wish you'd read sooner:

Edwidge Danticat's Brother, I'm Dying. The issues explored in this book are as relevant today as they were nine years ago when it was first published, but I wish I'd read it sooner, so my younger self could take a closer look at the underbelly of the American immigration system, presented so elegantly and devastatingly in this memoir.