"While mega-bookstores like Barnes & Noble have struggled with the rise of Internet sales, Durango patrons support seven bookstores," the Herald reported.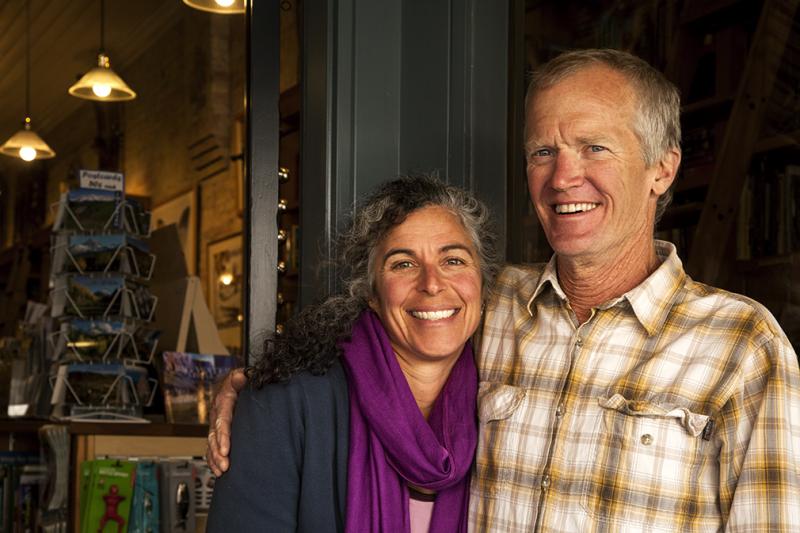 Co-owners Andrea Avantaggio and Peter Schertz outside Maria's Bookshop.
Photo: Suzi Moore McGregor
"We're a very literate community with a wide-reading taste.... There is plenty of book purchasing to go around for everybody," said Maria's Bookshop co-owner Andrea Avantaggio, adding that while the bookshop has lost sales to e-books, "the increase in availability of literature ultimately expands the pool of readers in the community, and that is positive."
Of the indie bookstore resurgence in recent years, Maria's co-owner Peter Schertz noted: "We hear about communities that haven't had an independent bookstore for 10 years getting one back."
Keena Kimmel, owner of White Rabbit Books & Curiosities, observed: "I think people are more after the experience of a tangible bookstore as a gathering place."
And Terry Hutchison, owner of YESS, The Book Hutch, predicted: "I think bookstores, whether they are new bookstores or used bookstores, will always have a space."