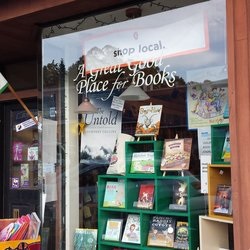 In response to a recent sales slump, last month Kathleen Caldwell, owner of A Great Good Place for Books, Oakland, Calif., formed "a committee of loyal customers to brainstorm how to keep the bookstore open--and make sure it is a viable community resource for years to come," the East Bay Times wrote.

She also started the Great Good Friends Members Program, which has a range of membership levels, from the $50 Kathleen's Kids Club to the $500 Inner Circle membership. Each membership level has a variety of perks. For example, the $50 level, geared to children, includes a $10 gift card, membership in the loyal readers program, a 10% discount on the child's birthday, invitations to Sunday morning Kids Corner events and a quarterly pizza party with a kids' book author of illustrator.

The $500 level includes, among other benefits, two $10 gift cards, quarterly members-only sales, 20% off a personal shopping spree twice a year, complimentary invitations to several offsite literary salons, two personally autographed books and home delivery service.

Caldwell said that sales had been solid since she bought the store 11 years ago--until this summer, when she had to lay off several employees and briefly considered closing. "It's been very sleepy this summer," she told the East Bay Times. "Bills are piling up, and sales aren't matching them."

She isn't sure of the cause: online booksellers, a shift from the buy local movement or a traditional drop in sale during presidential election years.