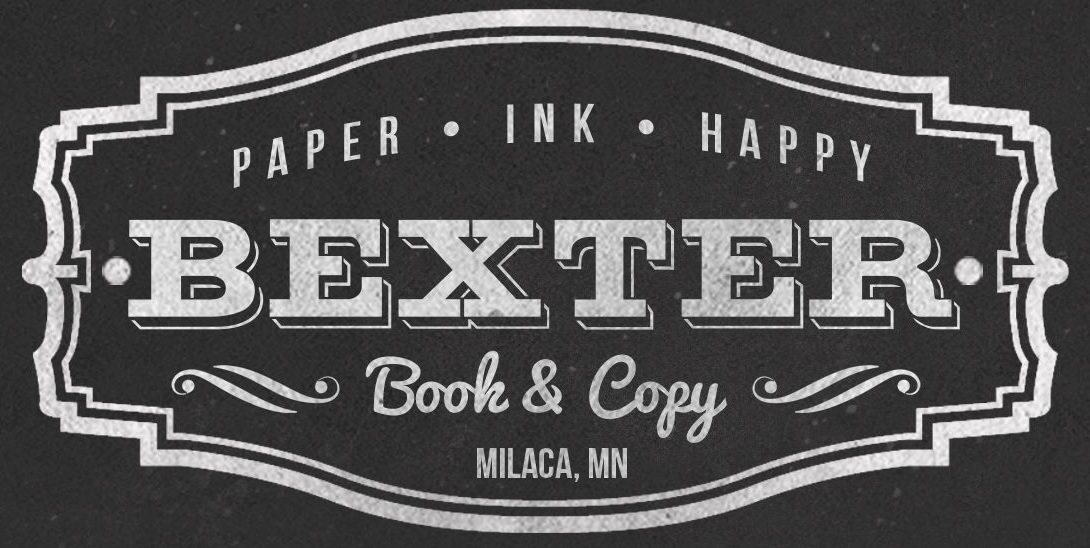 Becky Rittenour opened Bexter Book & Copy earlier this summer at the corner of Second Avenue and First Street in Milaca, Minn. The Mille Lacs County Times reported that the building is owned by the Rittenours' mother, Elly, who for years operated the CopyFast business at the location, where Becky's brother Jim later ran 3-D Printing.
"The timing was just right. My heart was really down here because my family's down here," said Becky Rittenour, for whom the bookstore, selling new and used books, is a project of passion, while the printing and copy services will help keep the business financially secure. "That's the feet under the business," she added.
Rittenour said she believes a bookstore can succeed in a small community like Milaca: "I did a lot of research before I decided to jump into this, and the statistics show that people in rural areas actually read more than people in metro areas.... It's just amazing how many people from Milaca come in here and thank me for opening the store. What a lucky place to open a business. Everybody's so welcoming here."