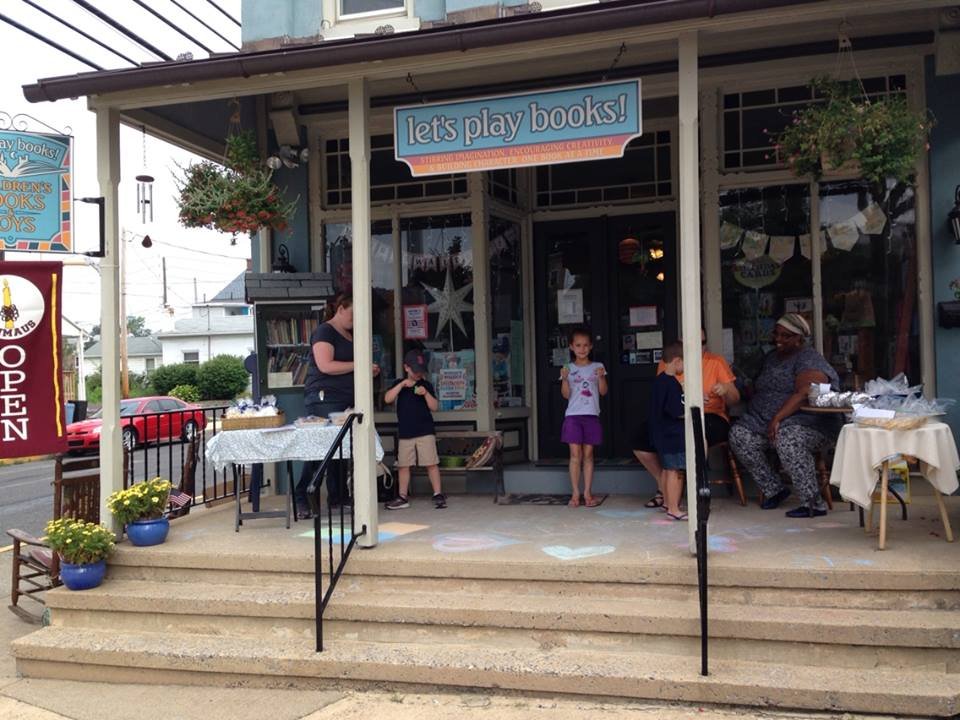 Let's Play Books!'s current location
Let's Play Books!, a children's bookstore in Emmaus, Pa., has launched a GoFundMe campaign to help support its relocation to a storefront three times its current size down the street. Let's Play Books! opened nearly two and a half years ago, and, according to store owner Kirsten Hess, now hosts more than 100 in-store events per year and partners with a variety of local organizations and schools.
"We are relocating (just down the street) to a larger space--a place that our experience tells us will be a perfect new home for our community bookshop," Hess wrote on the campaign's page. The new location will feature both a community room for book clubs, writing sessions, language classes and more, as well as gratitude areas, where there will be thank-you notes at all times. "Our goal is to make our business sustainable, and we believe we can in our new location. However, the move is a big step up for us, and the growth comes at an expense."
To help defray the cost of the move, Hess is asking for $20,000 from the GoFundMe campaign, which unlike a Kickstarter or Indiegogo campaign has no deadline. In a little over a week, Let's Play Books! has raised $1,745. Some of the campaign rewards include one- and two-year bookstore memberships for donations of $30 and $55, respectively, and for larger sums, up to $5,000, the ability to sponsor new rooms and genre sections within the bookstore.
"Many of our customers have offered to help us over the years, emotionally, physically and financially," added Hess. "We are moving very fast and hope to raise these funds in the next few weeks."