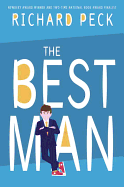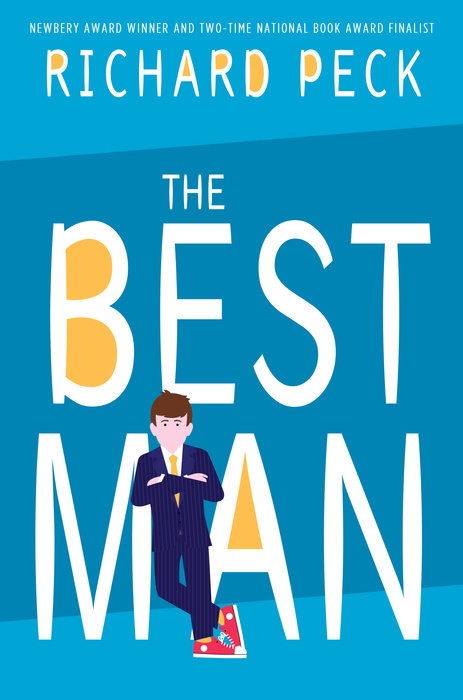 "I hope my story doesn't preach, and I hope it's not political," says Newbery Medalist Richard Peck (A Year Down Yonder) in the introduction to his insightful and witty middle-grade novel The Best Man. "I hope it's a story about love and loss and laughter and family. About how people live today, American people, with their young ones looking up to them."

Peck needn't have worried... there's plenty of homespun wisdom here, but no hint of preaching. He says in his reader's note that he wanted to bring all the recent news of same-sex marriage to the youngest readers, because "the standardized test and textbook haven't caught up," but if this was Peck's primary goal, one would hardly know it because he takes his sweet time (and it is sweet time) getting there. Peck's wandering, anecdote-rich narrative is set in Chicago, and told in the dryly funny voice of an immensely likable, if slightly oblivious boy named Archer Magill.

This story (which Archer calls a "Tale of Two Weddings") opens with a "train wreck" of a wedding in which a six-year-old Archer's tight white velvet shorts split open as he's hiding under his grandparents' porch trying to dodge his duties as ring bearer: "Boys aren't too interested in weddings," he explains. This slapstick fiasco also marks the beginning of his enduring friendship with fellow ring bearer Lynette Stanley, who "took the rap" for Archer and his You Tube-posted posterior, a bossy, seemingly omniscient girl who never stops being bossy over the years.

Time jumps forward to Archer in the fifth grade, and his four man-heroes are gradually introduced: his grandfather, his dad, his uncle and Westside Elementary's first male teacher, Mr. McLeod, "a blue-eyed National Guardsman." As Lynette Stanley points out, "you really have to spell things out" for Archer, so he doesn't catch on that two of these men are gay, and readers might not guess they're gay either until they're told. Once he knows, the boy wonders if he might be gay, too. Archer asks, "Uncle Paul, do you think I might be gay?" " 'I don't know,' he said. 'Do you moisturize?' "

Peck says so much with so few words. When Archer's grandfather is ailing, his mom says she needs her son with her: "I hadn't been needed before," says Archer. "It made me taller." Simple phrases such as "Kids know most things before their grown-ups know they know" ring true and resonate, while Peck playfully mocks trends like wheatgrass smoothies, which Lynette says taste like "an open field, with cow pies."

The Best Man closes with a second wedding, as promised, between Uncle Paul and Mr. McLeod. It's a family affair that Grandma declares another porch wedding, and Archer's dad officiates ("Though the world fall apart,/ Stand heart-to-heart"). Archer and Lynette are at this one, too, six years later--this time on the porch, not under it. A modern-day delight with a satisfyingly old-fashioned feel. --Karin Snelson, children's & YA editor, Shelf Awareness

Shelf Talker: In Newbery Medalist Richard Peck's wise and wonderful middle-grade novel, fifth-grader Archer Magill has four male role models and discovers that two of them are gay.