Counterpoint Press, which includes Soft Skull Press, is merging with Catapult, which was founded by Elizabeth Koch and Andy Hunter and is led editorially by Pat Strachan.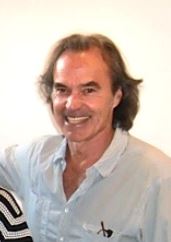 Charlie Winton
With the merger, Counterpoint will "continue to publish the critically acclaimed literary fiction and nonfiction it is known for," the company said, under the editorial leadership of Jack Shoemaker and Dan Smetanka. Megan Fishman will continue as director of marketing and publicity for Counterpoint. Counterpoint CEO Charlie Winton will retire from day-to-day operations while continuing as an editor-at-large. Soft Skull Press will return to New York City to be led editorially by Yuka Igarashi.
Catapult publisher Andy Hunter will become publisher at Counterpoint, which will be managed by Catapult associate publisher Jennifer Abel Kovitz. Catapult will continue to publish books under the Catapult and Black Balloon imprints. All will be distributed by Publishers Group West.

"Counterpoint is one of the most important independent publishers in the United States, with an incredible list of literary fiction, incisive political nonfiction, and a countercultural ethos that makes it urgent and necessary," Andy Hunter said. "Our goal is to support and continue the legacy Charlie Winton and his team have built, while innovating in our marketing and digital initiatives to make Counterpoint books an increasingly important part of our cultural conversation."

"I'm extremely pleased with what we have been able to accomplish over the last 10 years and I feel that we have really helped both Counterpoint and Soft Skull consolidate their position in the literary landscape," Winton commented. "The merger with Catapult is an ideal transition and it will allow Counterpoint and Soft Skull to remain independent and vital. I believe Catapult and its team will contribute energy and passion, which will allow them to build on our formidable foundation and our commitment to developing strong and lasting relationships with our authors. On a personal level I have a very positive feeling about this transition. My 40 years in publishing have been filled with extraordinary books, incredible adventures, and amazing people."