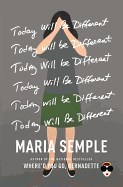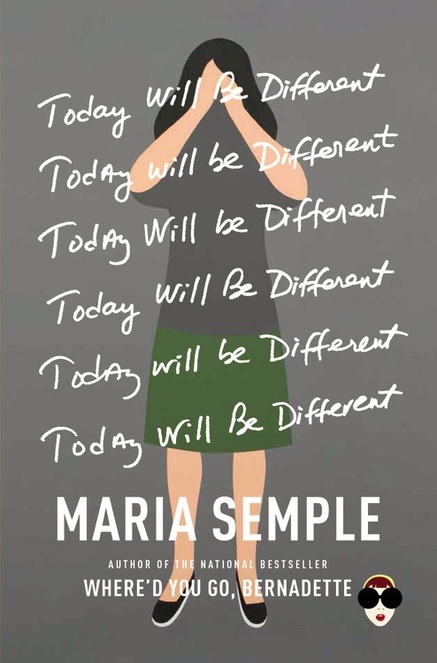 What does a restless, middle-aged wife and mother--a graphic artist and renowned animator of a legendary cartoon--have in common with a Catholic-turned-atheist hand surgeon to the stars; a makeup-wearing third grader named Timby, who got his name from an autocorrect spelling of the name Timothy; a frustrated poet who works at Costco; and a dog named Yo-Yo? They are the cast of quirky characters created by Maria Semple in her comic third novel, Today Will Be Different.

A unifying thread found in Semple's offbeat, satirical fiction is misanthropic women suffering varying degrees of cynicism and unhappiness. In This One Is Mine, the rich Hollywood wife of a music producer--a bored mother of a young toddler--breaks the shackles of her loneliness when she falls for a bad-boy bass player in a rock band. In Where'd You Go, Bernadette?, Semple focuses on a once revolutionary architect--an opinionated, agoraphobic wife of a Microsoft workaholic and a misfit mother to a precocious 15-year-old daughter--who goes missing.

Semple sets Today Will Be Different in the supposed "least religious city in America," Seattle, where scatterbrained, middle-aged Eleanor Flood--resettled from New York--narrates her angst. She feels stalled in her life, unfulfilled and failing those she loves: Joe, her unpretentious, compassionate husband, the atheist hand surgeon; her precocious son, Timby; and even herself, as she's eight years late in delivering a graphic memoir about the neglected childhood she shared with her sister after their actress mother died young and they were raised by a largely absent, alcoholic father.

Eleanor wakes one morning and vows, determinedly, to live in the moment and be her "best self." As on any other day, she makes breakfast for Joe and drops Timby off at his progressive, politically correct elementary school before going to her weekly private poetry lesson. But Eleanor's noble quest to reinvigorate her life goes awry when, during the course of one day, she's faced with a string of mishaps--starting with Timby faking a sickness at school--which snowballs when she comes face-to-face with a former employee, an "ingratiating wannabe... sweaty ass-kisser" she fired 10 years earlier, who is now a famous, accomplished artist. Compounding matters is the startling revelation that the personnel at Joe's office believe he is on vacation. The story follows Eleanor as she seeks to uncover what secret her husband of 20 years might be keeping.

Semple leads readers on a madcap, circuitous journey to find the truth. Along the way, she keeps readers slightly off-balance, though all the more engaged, by including illustrations from Eleanor's graphic memoir, reprinted poems and drawings that offer insight into Eleanor's troubled childhood, along with details about her tumultuous relationship with her sister and unresolved familial dramas. With a strong narrative voice, fast pace and her signature wit, Semple cleverly spins another raucously funny story wound around deeper implications about the unexpected ways life teaches us to find meaning. --Kathleen Gerard, blogger at Reading Between the Lines

Shelf Talker: A restless wife and mother tries to reboot her life only to have her quest go awry when she learns that her husband is keeping a secret.