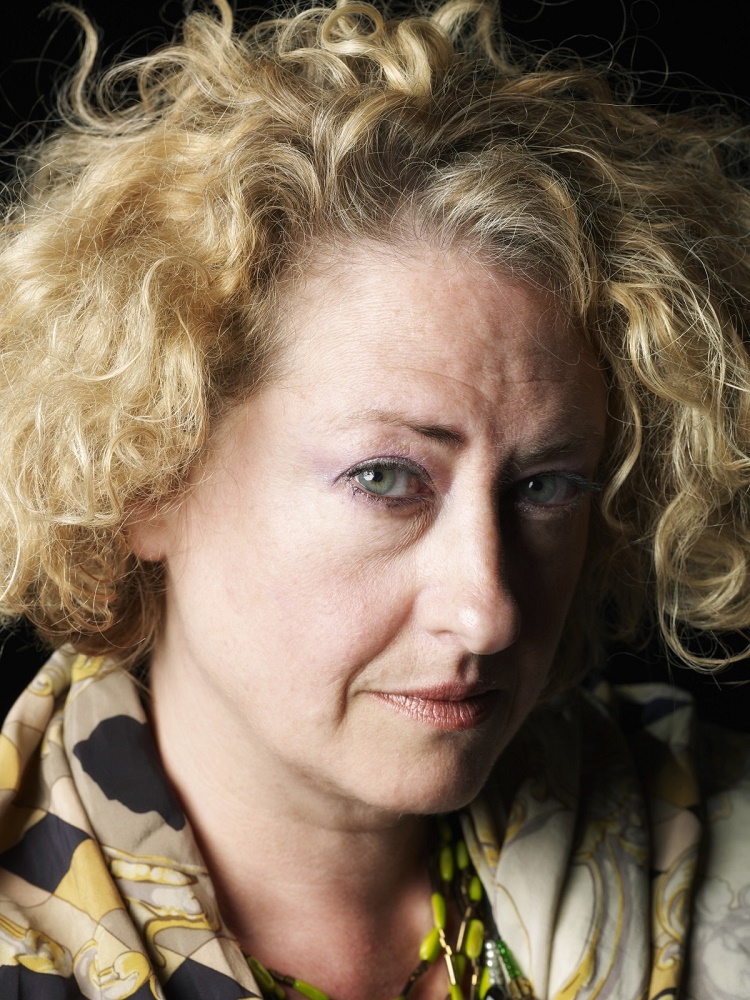 photo: Geraint Lewis
Alex Marwood is the author of The Darkest Secret (Penguin, August 30, 2016), a psychological suspense novel about a missing child, a funeral and the destructive power of narcissism. A former journalist, she worked in the U.K. press for a decade. Her first novel, The Wicked Girls, won the Paperback Original Edgar in 2014, and her second, The Killer Next Door, was Macavity Best Mystery Novel for 2015.

On your nightstand now:

I replaced my nightstand with a bedside bookcase because I'm a book gannet and the old unit collapsed under the weight in the small hours one morning. It's one of those shelving units that's divided into sections. On the right I keep research books. There are 13, including Raven by Tim Reiterman--a biography of Jim Jones--Dianetics by L. Ron Hubbard, Going Clear by Lawrence Wright, the DSM-5, a cold-reading handbook and a book on poisonous fungi. These are all related to the novel I'm working on now, though the DSM lives there permanently. The central compartment is my Crime TBR pile, which is always heaving with psychological suspense. I have hit so lucky lately; read Laura Lippman's Wilde Lake, Alison Gaylin's What Remains of Me, Megan Abbott's You Will Know Me and Sabine Durrant's Lie with Me in a row and they were all breathtaking. On the right are a selection of books I've picked up randomly, around 20 at the moment, including Alaa Al Aswany's The Yacoubian Building, What's Left, a polemic by the magnificent British political writer Nick Cohen and Patrick Dennis's Auntie Mame, which a friend gave me yonks ago and is still on my "I really must read this" list.

Favorite book when you were a child:

The Magician's Nephew by C.S. Lewis. The Narnia books got darker and darker (and increasingly mischievous) as they went along, and, though this is ostensibly the first in the series, it was actually the second-last in publication order. I must have reread the descriptions of Charn, the dying city under a dying sun, a thousand times. And the poem beneath the bell that Digory strikes, setting off the whole chain of events, is one of the maxims which still frequently passes through my head today.

Your top five authors:

Stephen King, George Eliot, Kurt Vonnegut, Barbara Vine/Ruth Rendell and Kitty Kelley.

Book you've faked reading:

I don't bother to fake having read a book, but I've faked having finished quite a few. I definitely remember pretending to have finished Gabriel García Márquez's A Hundred Years of Boredom, though I think I gave up a hundred pages shy of the end.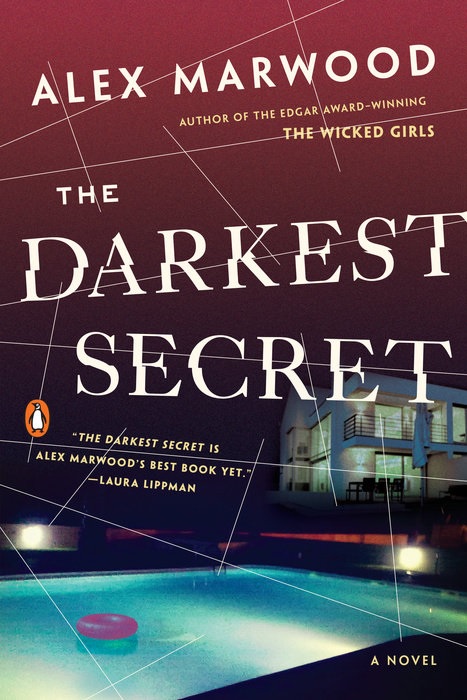 Book you're an evangelist for:

I've sold a zillion copies of Future Babble, Dan Gardner's 2010 study of why expert predictions are almost guaranteed to fail and are often even less reliable than those of your average bod in the street, to friends. Everyone should read this book; it will render you forever less vulnerable to propaganda of all sorts.

Book you've bought for the cover:

Divine Secrets of the Ya-Ya Sisterhood by Rebecca Wells. Fortunately, I also really liked the book; it's acute and funny and sad. The cover, with its colorfully retro image of 1940s teenagers playing leapfrog, made me snatch it off the shelves at a motorway service station.

Book you hid from your parents:

I didn't have to. My parents didn't really notice what I was reading. Besides, I learned young to keep my bedroom so untidy that no one ever went in there.

Book that changed your life:

If This Is a Man, Primo Levi's shockingly poetical memoir of his years in Auschwitz. I must have read this when I was 22, 23. Of course I knew the facts of the Holocaust, but the raw immediacy of it, Levi's depiction of the mental destruction that goes alongside the torture and the starvation, his clear and yet surprisingly merciful view of the people who passed beyond the fence and walked on--it changed something quite fundamental in me.

Favorite line from a book:

"Make your choice, adventurous Stranger,
Strike the bell and bide the danger,
Or wonder, till it drives you mad,
What would have followed if you had."
That poem from C.S. Lewis's The Magician's Nephew.

Five books you'll never part with:

The Sirens of Titan by Kurt Vonnegut, Misery by Stephen King, The Complete Works of William Shakespeare, The Kappillan of Malta by Nicholas Monsarrat and Adam Bede by George Eliot.

Book you most want to read again for the first time:

The Magus by John Fowles. The first time, before you know where it's going, is beyond mesmerizing. I literally didn't sleep until I'd finished it, and it's a fat book. I just wish I hadn't spoiled it for myself by reading it a second time and discovering all the plot holes and pretension.